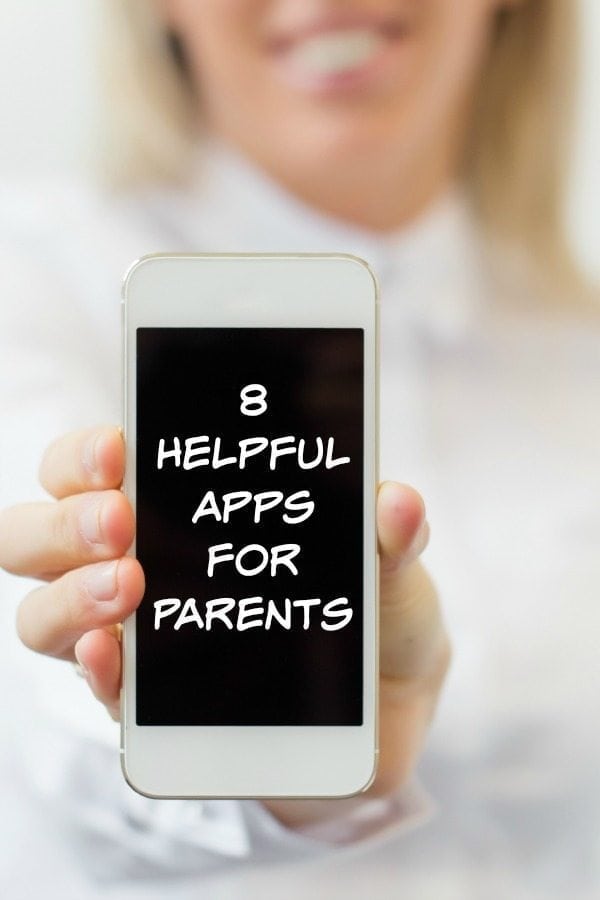 I love downloading apps onto my phone and tablet. It's kind of addicting! There really is an app for just about everything. When I was pregnant with Jack, I loved the Baby Center app. More recently, I downloaded a symptom app to try and help my doctors more accurately diagnose some of my health problems.
I'll be the first to admit I've probably played one too many games of Candy Crush, but for the most part, I really enjoy productivity apps – you know, those apps that aren't just mind-numbing games. Here are a few of my favorite apps for parents!
This is a great app for capturing your child's personality in quick videos. It gives you different questions or prompts to ask your child, and it stitches them together into fun videos. This is a great way to make memories of your child growing up. Jack isn't quite old enough for me to use something like this, but I can't wait until he is!
I already mentioned how much I enjoy this app. It's free, there's a lot of great (and free) information on every topic you can think of regarding children. I admit, I really liked being able to access the BabyCenter forums easily when I was pregnant and when Jack was just a little baby. It's great for tracking your child's milestones and progress.
We aren't to the point yet where Jack is bringing up loads of artwork, but I know those days aren't far off! I'm sure it can be hard to know how to store it! With this app, you just take a picture of the artwork your child brings home, it stores it on your phone, and you can then create books or other products. You can tag each photo with their ages, grade, and name, so you never forget when they brought home that art!
Ibotta, Checkout 51, and SNAP by Groupon
I've talked about these apps many times before (you can read about them in my post about saving money with your smart phone, as well as best ways to earn cash back). But basically, these apps help you earn money back for daily purchases at the grocery store. I love using these apps, and I have a lot of friends and family members that do as well.
Snap Secure
No more need for buying an expensive baby monitor! BabyPhone does that for you. It is a baby monitor that works with two mobile devices – you place one by the baby, and then you keep the other one with you. It works just as well as a baby monitor, and it's free. I've used a couple different baby monitor apps with Jack, and I think this one is definitely the best (because it acts as a video baby monitor!)
This is one of my favorite apps ever – it's one of the tools we used when we were trying to help Jack sleep through the night, and it's still something we use regularly. I often turn it on during his naps, especially when we aren't at our home, and it almost instantly puts him to sleep!
Chore Chart Apps
Above you will find a link to a bunch of different chore charts that you can use for your kids! I didn't pick one in particular, because everyone has their own style, but I think this is a great way to manage chores.
The worst part of the winter is how sick both Jack and I always get. I have had some kind of cold, cough, or flu-like symptoms since September and so has Jack. Forrest has a slightly better immune system, but he gets sick pretty often. As such, I try and avoid germ-feasting plaes as much as possible, though it's sometimes hard to know where those are. That's why I'm super excited about the SickWeather app.
What is it? Well, here are a few of its features:
It notifies you when you walk into an area where someone was reported of being sick.
You can view a sickness map for different symptoms, or for categories like "environmental" or "gastronintestinal"
It shows you the direction a sickness is moving in
Trending illnesses in your area
Sharing Tools
While I definitely think this is a great app for checking the illness trends, I'd be hesitant to map your own sickness, because it places a dot right on your house on a map!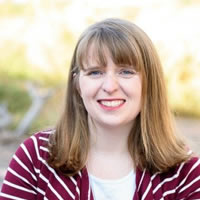 Katie is a Colorado-native, BYU graduated, and most importantly, wife to one and mother to three beautiful boys. She is passionate about sharing her experiences with others – especially about pregnancy, breastfeeding, cooking, and crafts. She is an International Board Certified Lactation Consultant. She loves spending time with her family and helping others find joy in family life.