Did you know that you can make fudge in the microwave?! Be sure to check out this easy white chocolate microwave fudge recipe, as well as an addictive popcorn mix recipe.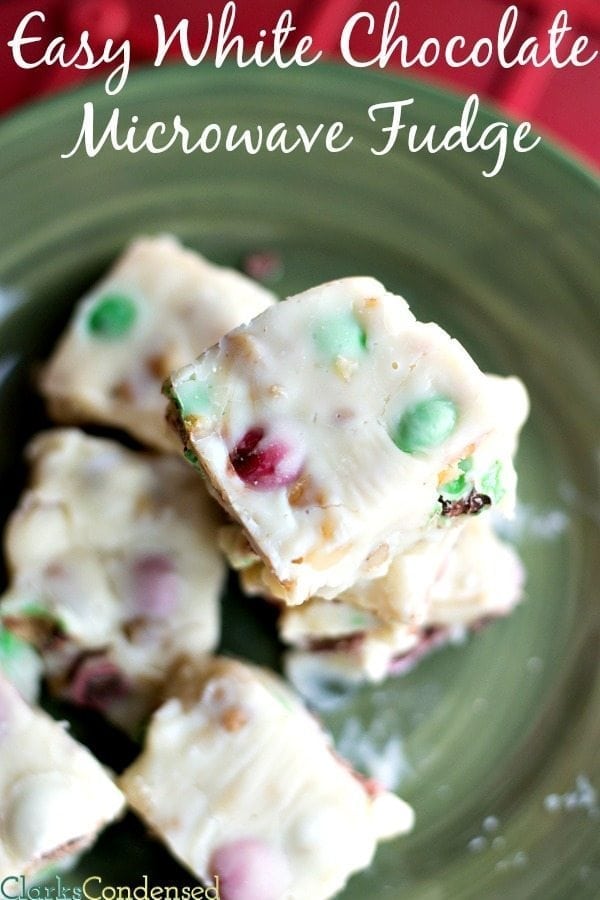 This post brought to you by Glad & M&M'S®. The content and opinions expressed below are that of Clarks Condensed.
Are you well into the holiday baking and treat making season? I know we sure are! My mom just mentioned that she thought it would be fun to go caroling next week, and in true Barker-family fashion, we'll be bring along some treats. I can't wait to come up with some yummy plates for the friends we will be caroling to. Today I have TWO delicious recipes that I think would be perfect for your holiday celebrations and gift giving. They both feature M&Ms, which, personally, are my favorite ingredient to put in treats.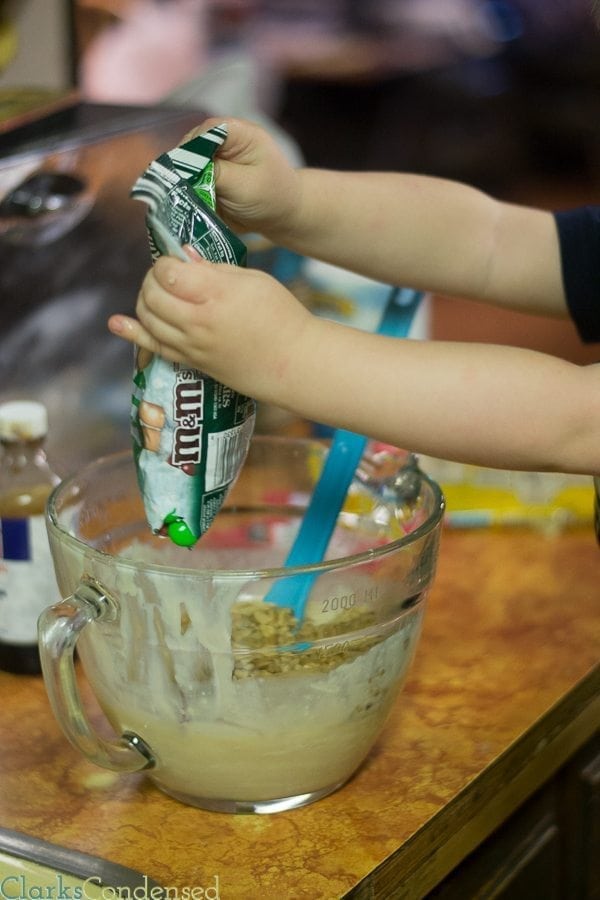 First off, easy microwave fudge. Did you know that you can make fudge in the microwave? I didn't until recently when I saw a picture floating around Facebook proclaiming such (oddly enough, I never clicked on the picture to see the recipe.) I decided to make this M&M white chocolate fudge, and now I'm wondering why I ever took all the time I used to trying to make fudge. You can make it so quickly, and it turns out great!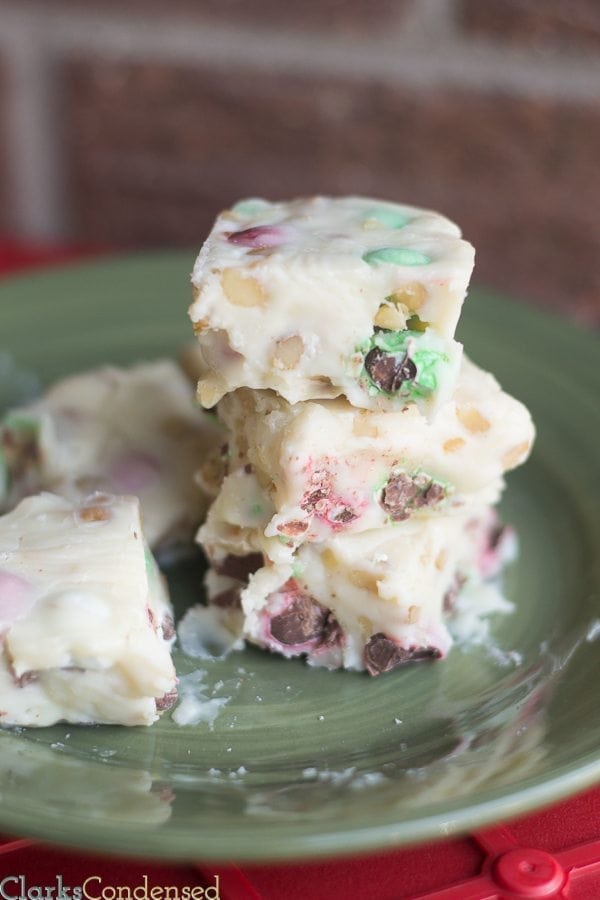 I typically really enjoy chocolate fudge, but I thought it would be fun to experiment with white chocolate. It was absolutely delicious! The addition of the holiday mint M&Ms and walnuts was perfect! Jack sure enjoyed helping me make it.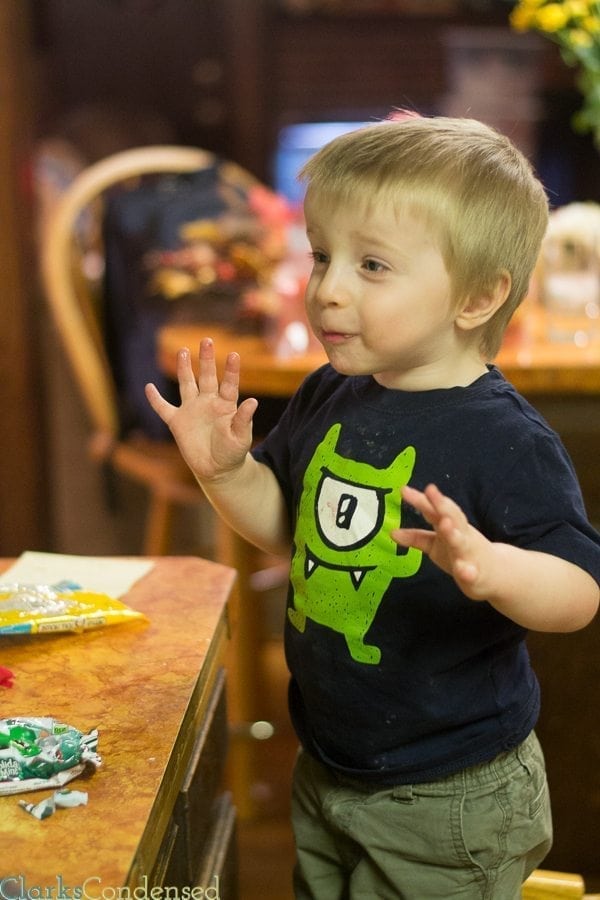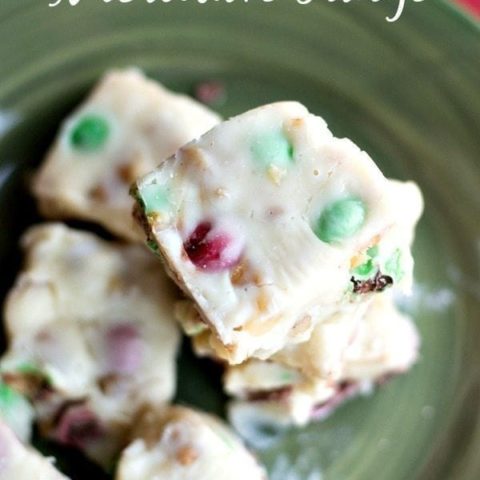 Easy Microwave Fudge
Ingredients
2 cups white chocolate chips
1 can sweetened condensed milk
1 teaspoon vanilla
1/4 teaspoon salt
1/2 cup walnuts
1 bag dark mint holiday M&Ms or peppermint M&MS
Instructions
Place chocolate chips, sweetened condensed milk, vanilla, and salt into a large, microwave safe bowl.
Microwave in 30 second increments until everything is melted. Do not overheat. I took mine out when everything looked like it was on the verge of melting - it melted completely after a few good stirs.
Mix in M&Ms and walnuts.
Pour evenly into a 8x8, tin foil lined glass baking dish.
Place in refrigerator until set (about 2-3 hours.)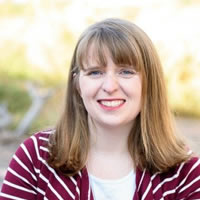 Katie is a Colorado-native, BYU graduated, and most importantly, wife to one and mother to three beautiful boys. She is passionate about sharing her experiences with others – especially about pregnancy, breastfeeding, cooking, and crafts. She is an International Board Certified Lactation Consultant. She loves spending time with her family and helping others find joy in family life.