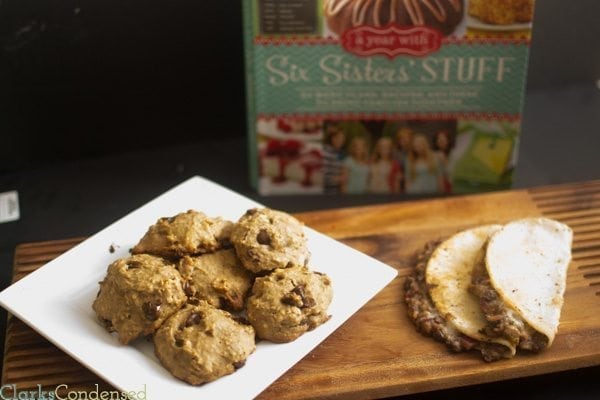 We had the opportunity to review two recipes from the Six Sister's cook book – a Year with the Six Sisters. It has meal plans for the whole year!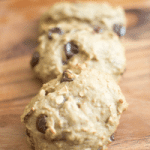 Black Bean Tacos
Ingredients
1 can black beans drained and rinsed
1 teaspoon garlic powder
1 teaspoon cumin
1 teaspoon cilantro
¼ cup salsa
About 1/2 cup red pepper and onion sauteed
Romaine Lettuce
Mozzarella Cheese
8 corn tortillas
About ¼ cup oil I used coconut oil
Instructions
Instructions

Combine all ingredients except for cheese and tortillas in a bowl. Coarsely mash mixture until everything is combined.

Heat a skillet with about 1/4 cup to medium high heat.

Place tortilla in the oil and lightly fry. Remove and place on a tortilla to get rid of excess oil.

Place tortilla on a baking sheet and spread about 2 tablespoons of the black bean mixture on half of the corn tortilla.

Add about 1 tablespoon of the red pepper and onion.

Sprinkle mozzarella cheese on top.

Fold the other half of the tortilla over the mixture. Flip over if you need the beans to weight down the tortilla to keep it closed.

Bake for 10 minutes at 400 degrees.

Serve with extra salsa and romaine lettuce.
For dessert, Forrest made the applesauce chocolate chip cookies. We originally were going to cut down the sugar a  little bit…but forgot! We did add peanut butter, and a little bit of cocoa powder, which made them really good. I even had to have Forrest hide them so I wouldn't eat them (and because I'm like my two-year-old…no self-control when it comes to desserts!)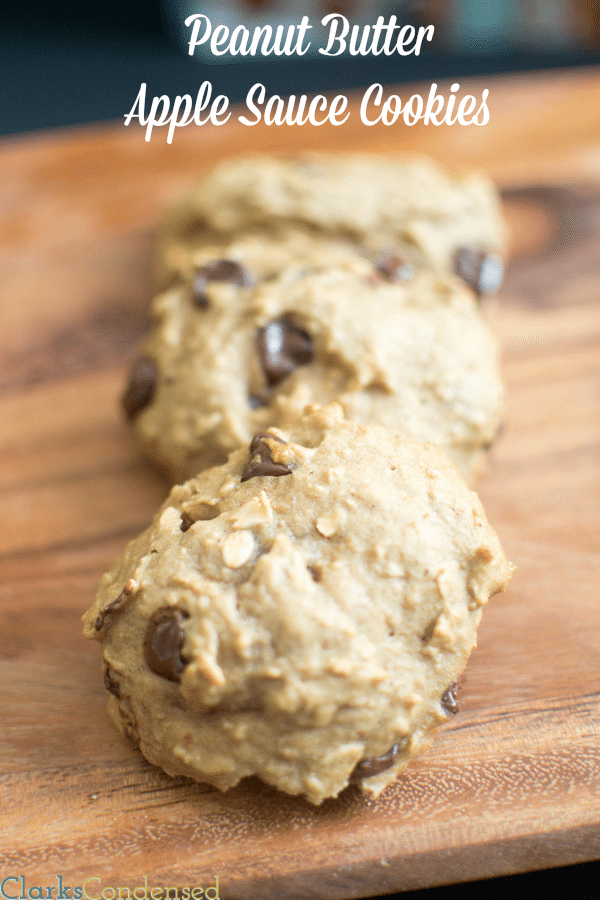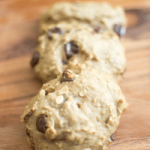 Peanut Butter Apple Sauce Cookies
Servings: 3 dozen cookies
Ingredients
1 1/4 cup cinnamon apple sauce
1 cup brown sugar
1/2 cup butter softened
1/3 peanut butter
1 egg
2 cups all-purpose flour use 1 cup wheat, 1 cup white, if you want!
1 1/4 cup quick-cooking oats
2 tablespoon cocoa powder
1/2 teaspoon salt
1 teaspoon baking soda
1 cup semi-sweet chocolate chips
Instructions
Preheat oven to 375 degrees.

Mix together applesauce, brown sugar, butter, and egg.

Add the remaining ingredients (except chocolate chips) and stir until well-combined. Dough should not be runny.

Fold in chocolate chips.

Grease a cookie sheet, or prepare a silicone baking sheet.

Place about a tablespoon of cookie dough on the sheet, and repeat, putting cookie dough about 1 inch apart.

Bake 13-15 minutes.

Let cool.
NEVER Miss Another Recipe!
Sign up for our food and recipe newsletter today
Free eRecipeBook upon signup
Free Meal Planning Bundle
Easy and Family Friendly Recipes EVERYONE Will Love!
COMMENT POLICY:
All we ask is that you be kind. We welcome differing opinions, but any comments containing personal attacks, sarcasm, etc. will be removed immediately. Keyboard warriors aren't welcome 🙂 All comments are moderated and may take time to be approved. Anything not pertaining specifically to the content of a post will be removed (including comments about ads).