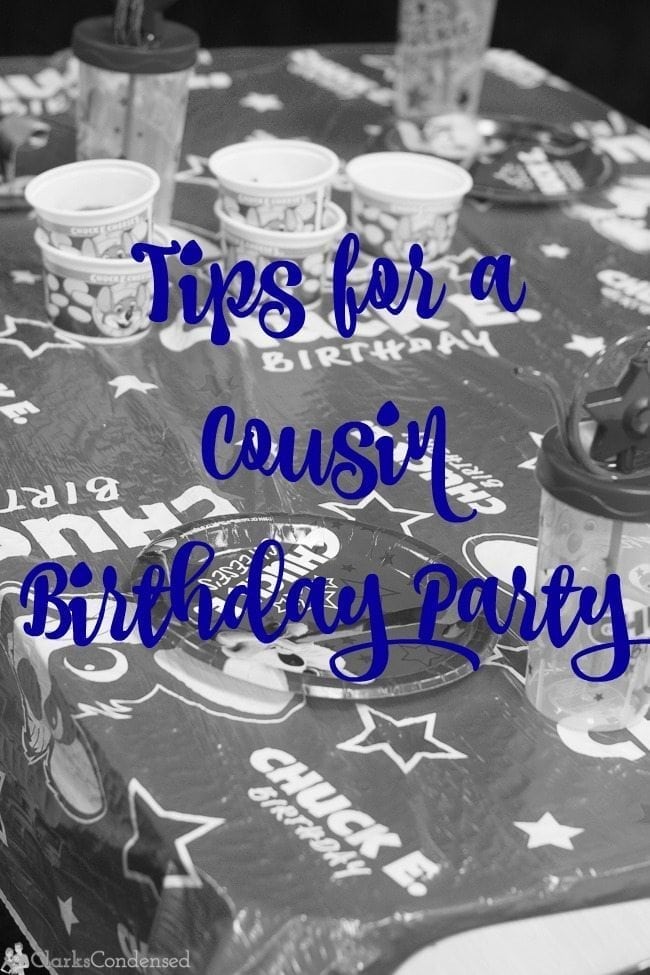 This is a sponsored post written by me on behalf of Chuck E. Cheese's for IZEA. All opinions are 100% mine.
Jack and Oliver have a lot of cousins – we love it (and so do they.) As much as we would like to be able to attend all their birthday parties and send gifts for every occasion – it's just not possible.
So, I came up with the idea of having a cousin birthday party! Basically, once a year, you throw a party for all the cousins that can make it. It can be simple or more involved, but it's just a fun way of celebrating all of the kids. We recently threw one, and it was pretty fun.
Not all of the cousins could come – it was kind of a last minute thing. But for those that could, it was great. We chose to do it at Chuck E. Cheese's, which was a lot fun. The food was taken care of, the planning was very minimal, and kids and adults alike had fun.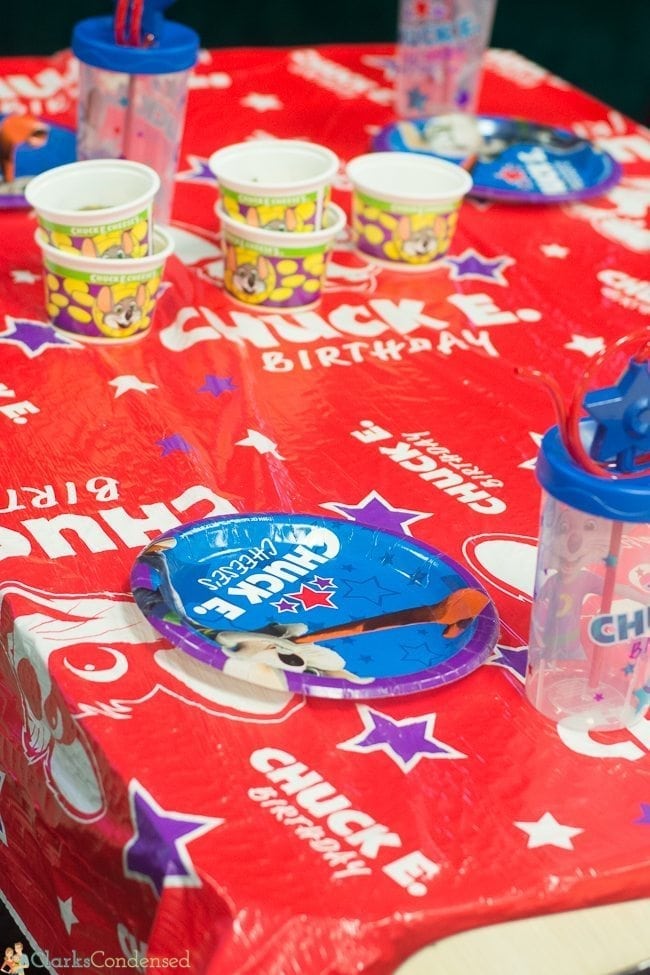 Here are a few tips for throwing a cousin birthday party.
Fun for all agesNot all cousins are going to the exact same age. In my family, we have kids from three months to fourteen years old. Obviously, there's a wide range of opinions, likes, and dislikes involved. Make sure the activities planned can be enjoyed by all.   We chose to go to Chuck E. Cheese's because, obviously, most everyone loves pizza, and they have lots of fun games. We all had a lot of fun playing all the games. I personally was a big fan of skee ball – and Jack was able to enjoy that as well.
No Gift PolicyOne of the main points of having a cousin birthday party is to be able to spend time together and celebrate everyone's birthdays. Since it may cost a little bit more money to plan an event for a large number of people, make it simpler and more affordable for everyone to attend – enact a "no gift" policy. The gift is the party itself!
Make it simpleDon't worry about having tons of games, entertainment, and extravagant activities. In my experience, cousins just enjoy playing with one another. Order a pizza – maybe even the cake. Search on Pinterest for simple games. If the weather is nice, you can even hold it outside.

We felt like having it at Chuck E. Cheese's simplified everything. All I had to do was jump on the website, put how many people would be coming, choose food options, and press submit. I had to pay a small deposit to hold our reservation, but it was way easy. They even have free e-vite invitations you can send out. I also loved that when we arrived, we were able to change our food order if we wanted to. I loved that they not only serve pizza, but salads, breadsticks, and chicken wings. There's something for everyone. We were all super impressed with the quality of the pizzas. It was quite honestly some of the best pizza I've had in awhile!

Involve Others in PlanningIf there's one thing I've learned in my 26 years, it's that you shouldn't try and do everything yourself. If someone offers to help – take it! Make assignments to all the parents. Some may want to have more involvement than others, and that's okay. Since the party is for all the children, I think it's fair to ask for others to contribute. For something like Chuck E. Cheese's, you can easily just split up the tab.
Plan ahead of time
While you don't have to plan tons of things, it's good to have a plan ahead of time. Talk with your siblings about a date and time that will work for everyone – plan the day several months in advance so everyone can make sure they can make it. You can even make it so it's on the same day every year, so everyone can just plan on it.
Have fun! This event can be simple – just make it fun for everyone. It's just an good excuse to get together and celebrate the children!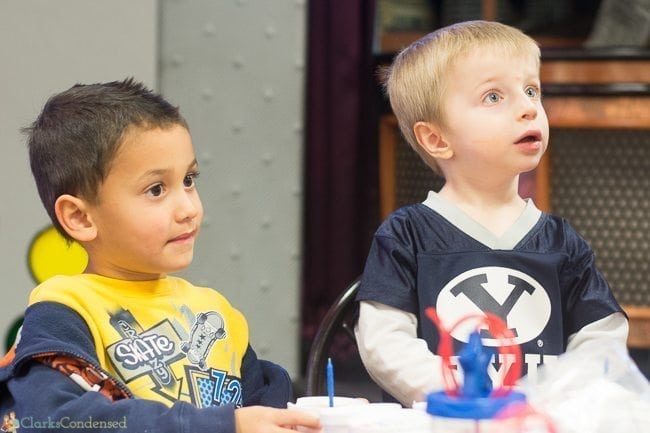 While you can really have the party anywhere, I really felt like Chuck E. Cheese's was a good location. We had a hostess who helped us from beginning to end, there were lots of fun perks for all the kids (such as the ticket blaster experience), and it was close by. With the party package, each child gets a bunch of tokens. We even ended up with a bunch of leftover ones for next time!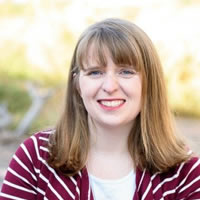 Katie is a Colorado-native, BYU graduated, and most importantly, wife to one and mother to three beautiful boys. She is passionate about sharing her experiences with others – especially about pregnancy, breastfeeding, cooking, and crafts. She is an International Board Certified Lactation Consultant. She loves spending time with her family and helping others find joy in family life.