Here is the ultimate guide to Cafe Rio Copycat Recipes! You'll find cafe rio pork barbacoa, guacamole, beans, rice, and sauce here. This guide also tells you how to adapt each recipe to serve a large crowd!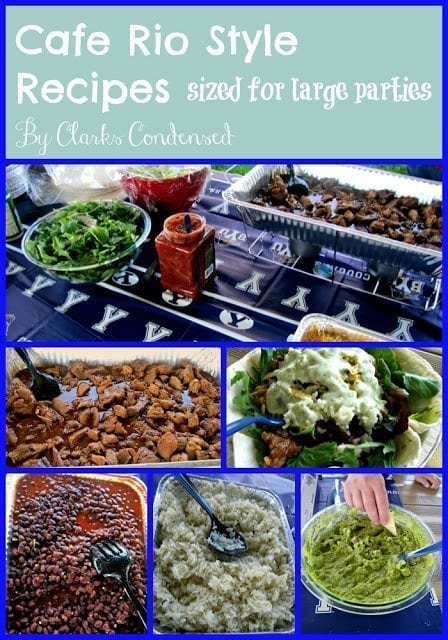 Since we graduated, and are moving from the area soon, I thought we should throw a graduation party! Forrest and I tried to decide on what to have for the longest time, and finally settled on making homemade Cafe Rio. I had the hardest time finding recipes that were sized for larger than like five or six people, so I had to experiment a little bit. So, below, you will find Cafe Rio copycat recipes sized for about 30-40 people! If that's all you are here for, skip to the bottom of this post. Otherwise, here's a brief overview of our graduation party (and where we got our awesome decorations!)
Well, there were some setbacks along the way, unfortunately. I have this problem, where I don't always read instructions all the way through until I'm about to start the recipe. Bad idea. For some reason, I thought that I'd be able to cook 14 pounds of meat in 3-5 hours. I was wrong. I had forgotten to thaw or marinate the pork until about 10 PM the night before the party. Kind of a bad idea. Forrest was able to cut the pork in half, and we started to marinade to meat at about 11:00 PM. I woke up at 6:30 to get the pork in the crock pot. By 10:30, it wasn't even close to being done! So Forrest and my sister Diana went to work, cutting it into chunks, cooking it partly in the oven, and then transferring it to the crock pot to finish cooking. We were never able to get it to shred, so we had Cafe Rio Style Pork…chunky style. It still tasted amazing though. The recipe I'll share is how you are supposed to make it, so don't be like me, and read the instructions the whole way through.
Despite that little fiasco, our party turned out great. I got some great decorations from Zurchers. Zurchers is seriously graduation party central — they had decorations for all of the universities and even high schools in the area, as well as some generic graduation decorations. They also have napkins, cups, and utensils in every color imaginable! I had looked EVERYWHERE for aluminum tin foil pans, and Zurchers was the only place I could find them, without ordering them online. In addition,  I was able to find aluminum serving pans, and best of all, a wire chafing set to keep some of our food warm, and some great serving utensils. It was definitely one stop shopping for us, and best of all, wasn't too expensive!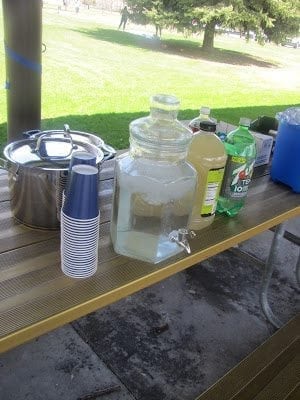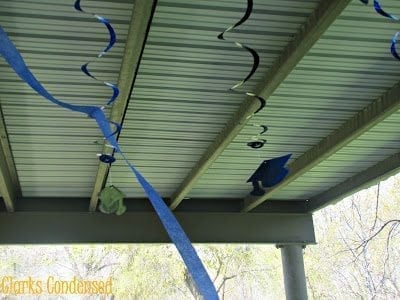 Here was our amazing spread! We had a lot of help setting up and preparing all the food. I don't know what I would have done without our wonderful family.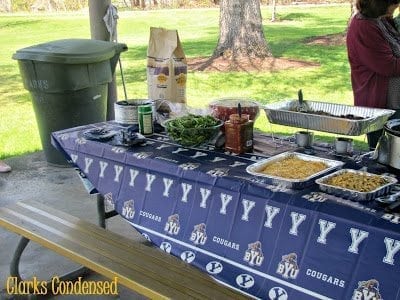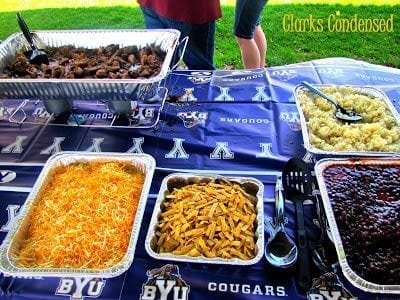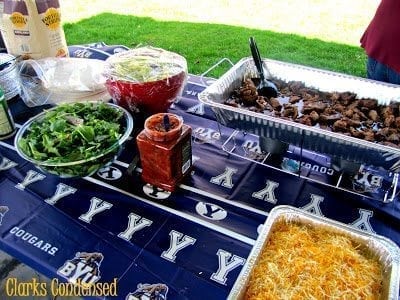 And of course, the best part was all the guests! It was fun to have so much family and good friends together. We had a blast talking with everyone.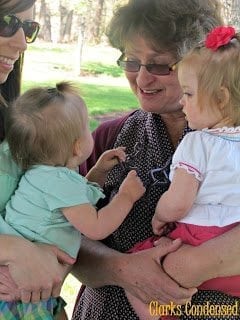 Just have to put a little shout out to Costco and their cakes. They are price pretty fairly, and are always so yummy! I love how this turned out. It was kind of funny because the graduation cap turned out to be chocolate, and not frosting.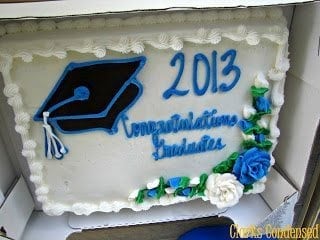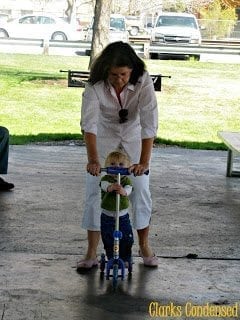 Party Supplies Purchased from Zurchers:
9 oz Bright Royal Blue Paper Cups ~ 2.63
12 inch latex balloons ~ 1.57
Black Serving Spoons ~ .43 each
8 piece wire chafing dish ~ 11.97
8 inch aluminum plates ~ In store only
Aluminum Serving Dishes, various sizes ~ In store only
Specialty Plates and Tablecloth for BYU ~ In store only
Hanging Graduation Decorations ~ In store only
Although I didn't purchase these for our party, here are some great plates, cups, and napkins from Zurchers that can be used for any graduation party. 
And now, for the part you've all been waiting for. How to make Cafe Rio for a big group (and also for about 6-8 people.) I didn't want to make this post longer than it had to be, so I've listed this recipes on different posts. Just click below to reach one. But first, here's a few things I recommend buying pre-made:
–Your favorite flour tortillas. We bought 40 at Costco for less than $5, which is the cheapest I've seen them.
–Parmesan Cheese or crumbled cojita, if you want to be really  fancy
–Tortilla Strips. You can make these, but I thought it was easier just to buy two bags from the grocery store. They are usually located in the produce aisle.
–Lettuce. We got a spring mix from Costco and it seemed to work pretty well.
–Tortilla chips
–Your favorite salsa
And now for the recipes — just click on over to whichever one you need. When you view the recipe, you will notice I listed two different ingedient quantities. One is for serving 6-8 people, and one is for serving a larger group (around 30-40.)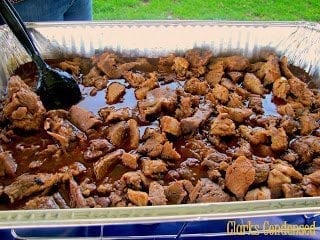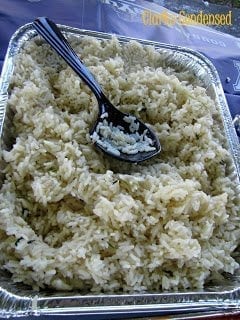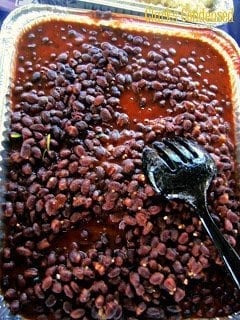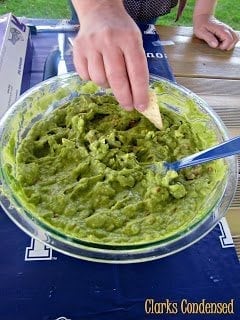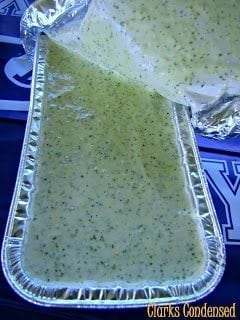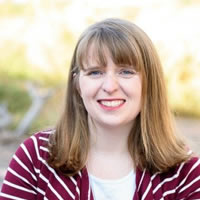 Katie is a Colorado-native, BYU graduated, and most importantly, wife to one and mother to three beautiful boys. She is passionate about sharing her experiences with others – especially about pregnancy, breastfeeding, cooking, and crafts. She is an International Board Certified Lactation Consultant. She loves spending time with her family and helping others find joy in family life.