Whenever I go to Cafe Rio, I always get the cilantro lime dressing…Sure, it's probably unhealthy, but it's so tasty! It's pretty easy to make, and is the perfect companion for salads, chicken, burritos, and just about anything!
I do have a funny story about this dressing. My sister, Diana, was in charge of making it. We just had one of those containers of lime juice from the grocery store, and Diana asked my little brother, Michael, how many teaspoons from the container equaled one lime. He told her that it was the entire container.
This sounded kind of weird, but none of us really questioned it. Michael is really trustworthy like that (or so we thought!) Well, right before Diana put the lime in, she decided to double check, and she found that only 3 tsp equaled one lime…not the entire container! Needless to say, we were all glad she checked again, or else this would have been a Limey Lime Dressing. Michael thought we were all mad at him. Which we were. Just kidding. It was kind of funny — I guess not paying attention to certain instructions runs in the family.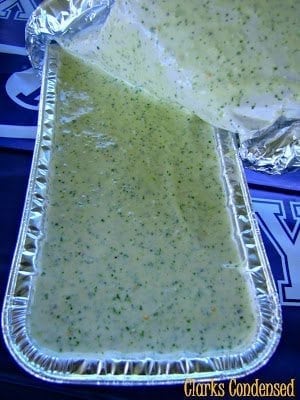 Ingredient amounts or instructions in parentheses indicate the amount needed for a larger group (approximately 30-40 people)
Cafe Rio Cilantro Lime Dressing
serves 6-8 (or 30-40)

1 (or 3) packets of Hidden Valley Ranch Mix
1 (or 3) cups mayonnaise
1 (or 3) cups buttermilk
2 (or 6) diced tomatillos
5 (or 10) stalks of fresh cilantro
1 (or 3) cloves garlic
3 tsp (or 3 tbsp) lime
1 (or 2) jalapenos, de-seeded
Put all of the above ingredients in a food processor (or blender) and mix until well-combined. Refrigerate until ready to serve!
For the entire Cafe Rio Copycat Recipe guide, click here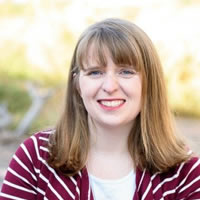 Katie is a Colorado-native, BYU graduated, and most importantly, wife to one and mother to three beautiful boys. She is passionate about sharing her experiences with others – especially about pregnancy, breastfeeding, cooking, and crafts. She is an International Board Certified Lactation Consultant. She loves spending time with her family and helping others find joy in family life.