This is one of my favorite recipes – a copycat version of Zupas chicken enchilada chili recipe. It's hearty, creamy, and full of lots of yummy ingredients!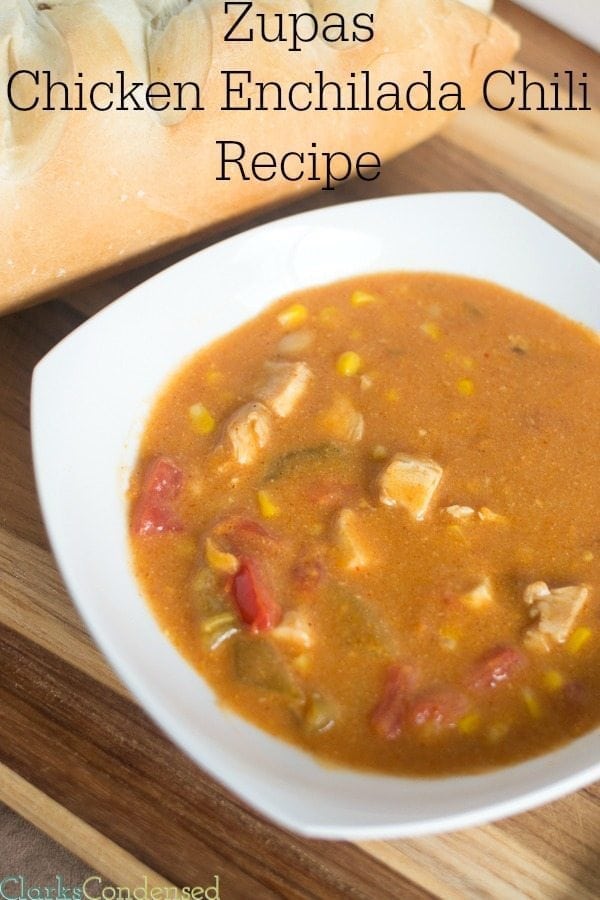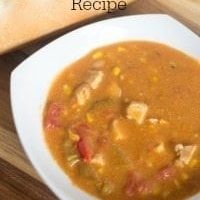 Zupas Chicken Enchilada Chili Recipe
Ingredients
2 cups grilled chicken strips, cubed
3 roma tomatoes, diced
1 4 oz can diced green chiles
Olive oil
1 10 oz can mild green chile enchilada sauce
1 10 oz can mild red chile enchilada sauce
1 15 oz can black beans
1 an corn
2 tbsp chili powder
1 tsp cumin
2 tbsp flour
2 tbsp butter, can use non dairy vegan butter for dairy free
1 15 oz can coconut milk, or evaporated milk
1 cup shredded cheddar cheese
1 cup chicken broth
Instructions
In a large pot, put cubed chicken, tomatoes, diced green chiles with about two tablespoons of olive oil.
Saute for a few minutes.
Add cans of enchilada sauce, black beans, corn, chile powder, and cumin to the pot. Put heat to medium and cover. Stir occasionally over the next 10 minutes.
In the mean time, place the butter into a sauce pan. Melt and then slowly add flour and whisk until lumpish.
Slowly add coconut milk in and mix until smooth.
Add milk to the large pot and stir.
Also add the cheddar cheese and stir until melted.
Add up to one cup of chicken broth until you reach desired thickness.
A few weeks into my first semester at BYU, my roommates suggested we all go to a fast casual restaurant called Zupas. I had no idea what it was, or what kind of food they would have, but I happily agreed to go along.
That day changed my life.
Okay, maybe not really. But it did introduce me to one of my favorite restaurants during my time at BYU. It became the place I took out of town guests, that my friend, Cortney, and I often went on lunch dates, and Forrest would get me when he was trying to cheer me up. Forrest even worked there for three days (but that's another story.)
As we moved from Utah a few weeks ago, I started thinking about what I would miss most. Of course, my sister and her family topped that list, but the other things I decided I'd miss were BYU Campus (I can't get enough!), the Provo Rec Center, all the beautiful temples, Mom's Eat Free Night at Pizza Pie Cafe, and Zupas. I told Forrest that one day when we have so much money that we don't know what to do with it (ha!) we are going to open a Zupas in Colorado.
Zupas has tons of gourmet soups, salads, and sandwiches, as well as a plethora of dessert. While I sometimes ventured out and got something new, my favorite item on the menu was their chicken enchilada chili. It was warm, creamy, and full of amazing flavor. A few weeks before we moved, we went to Zupas, and I got this exact soup. It was at that time that I decided I had to figure out how to make it at home.
I found this recipe for a copy cat version of it, though I decided to change it up just a little bit. I don't know how that recipe tasted (though I'm sure it was delicious), but this tasted dead-on. I couldn't limit myself to one bowl because it tasted just like we had brought it home from Zupas. I also made it Low FODMAP friendly so Jack could eat it (so, no garlic or onions.)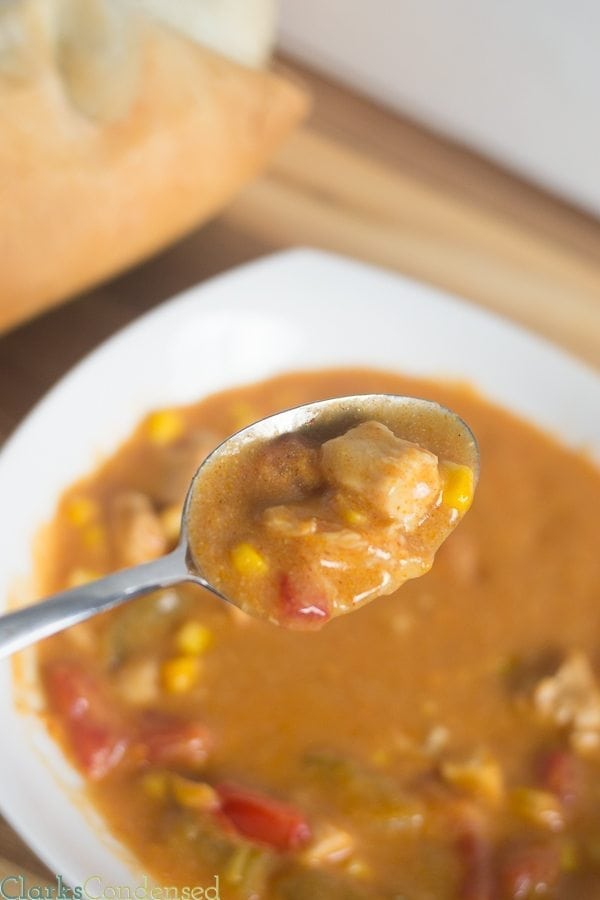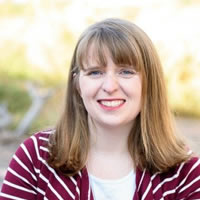 Katie is a Colorado-native, BYU graduated, and most importantly, wife to one and mother to three beautiful boys. She is passionate about sharing her experiences with others – especially about pregnancy, breastfeeding, cooking, and crafts. She is an International Board Certified Lactation Consultant. She loves spending time with her family and helping others find joy in family life.