One of the best parts of blogging has been all the wonderful people I've met.
It's been really fun to be able to follow lots of these people over the years, and to be able to share in their successes!
Since many of my blogging friends are food bloggers, I've been able to watch many of them release a cookbook, which is SO exciting! I love seeing the creativity that goes into creating these fun cookbooks.
My friend, Aimee, from Like Mother, Like Daughter, just released her first cookbook – 50 Fixes for Brownie Mixes. It's all about doctoring up brownie mixes into something even more amazing.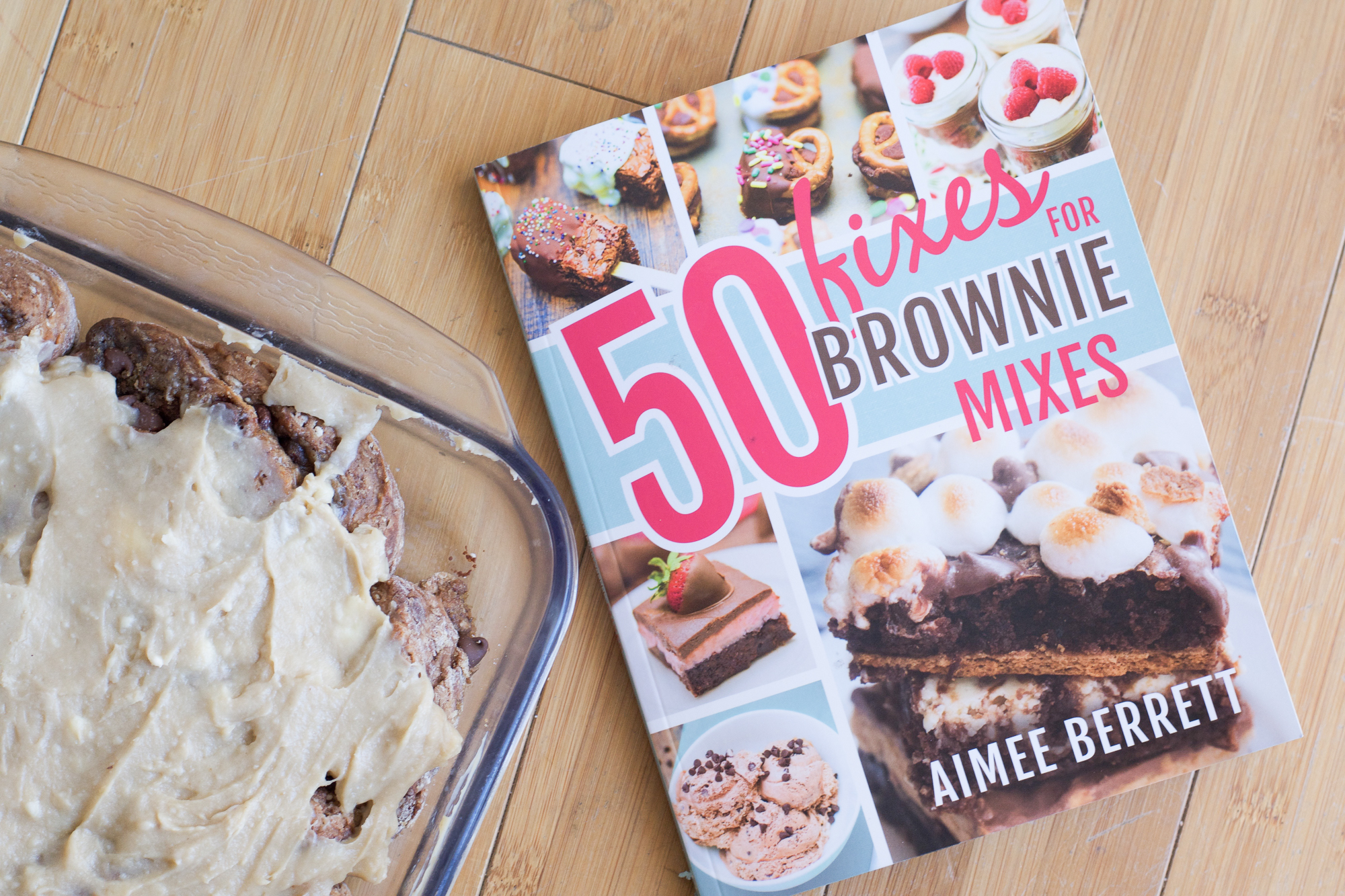 When she asked me if I would be a part of her cookbook tour, I didn't even have to think twice. I couldn't wait to get my hand on the book.
Jack and I were so excited when it arrived – it was so hard to decide what to make. There were brownie recipes that were made a little more fancy, but then there were non-traditional ideas as well.
We almost made the pumpkin brownies (because, hello, it's fall), but since this weekend is LDS General Conference, the brownie cinnamon rolls really stood out to me. Anyone who is LDS knows that cinnamon rolls are pretty commonly made during this weekend.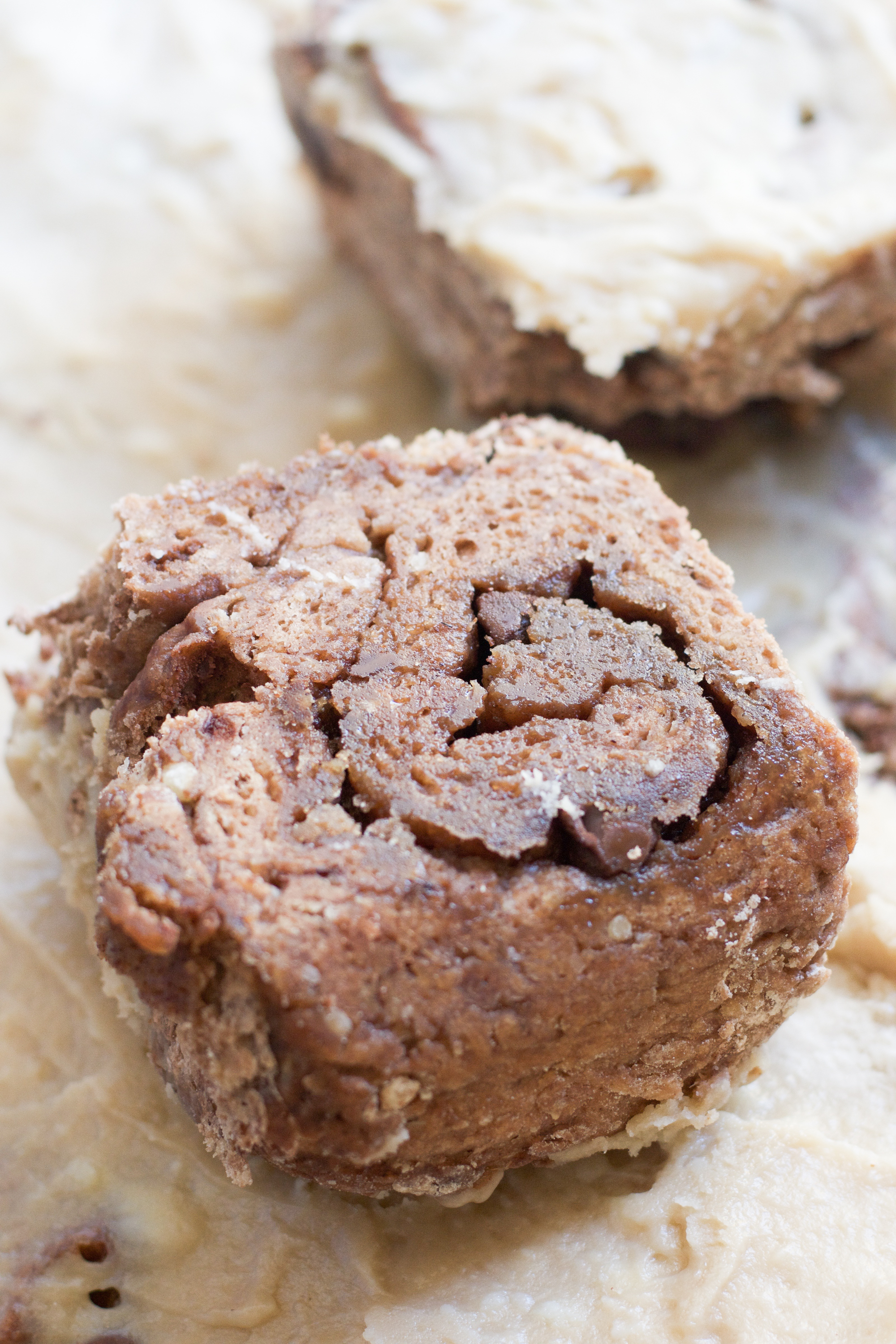 So, I thought they would be fun to make. I'd never heard of anyone using a brownie mix to make cinnamon rolls before, so I couldn't wait to try.
They turned out really yummy. Jack told me they were DELICIOUS. I had recently bought a big box of Ghiradelli triple chocolate chip brownie mixes from Costco, and they were perfect in this.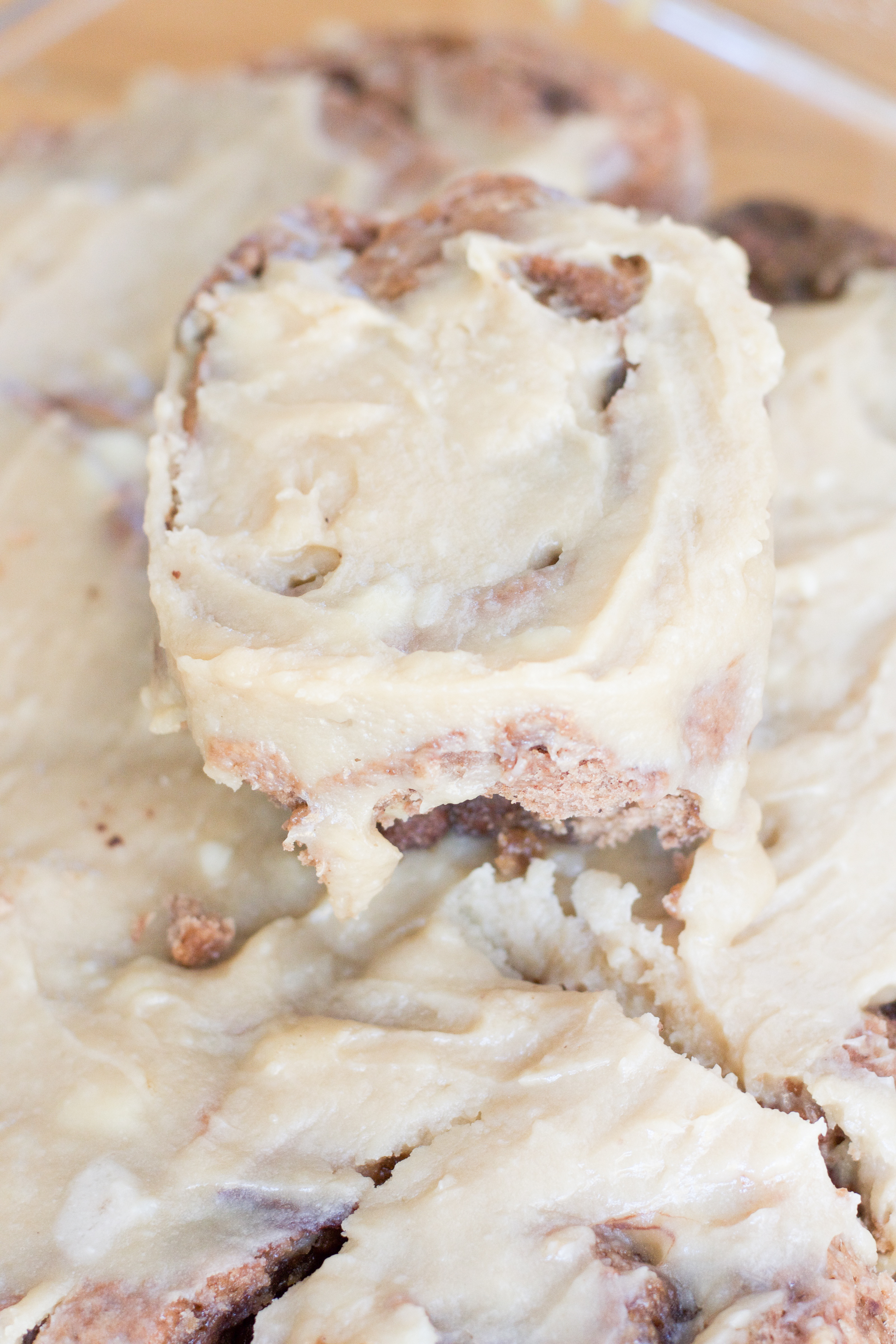 In the cream cheese frosting, I used salted caramel extract instead of vanilla, which is why it looks a little bit darker.
I recommend putting this in the oven shortly before you want to eat them. I made them the night before, and while they were still good, I think they would have been better straight out of the oven. We just popped them in the microwave though in the morning, and they were nice and tasty!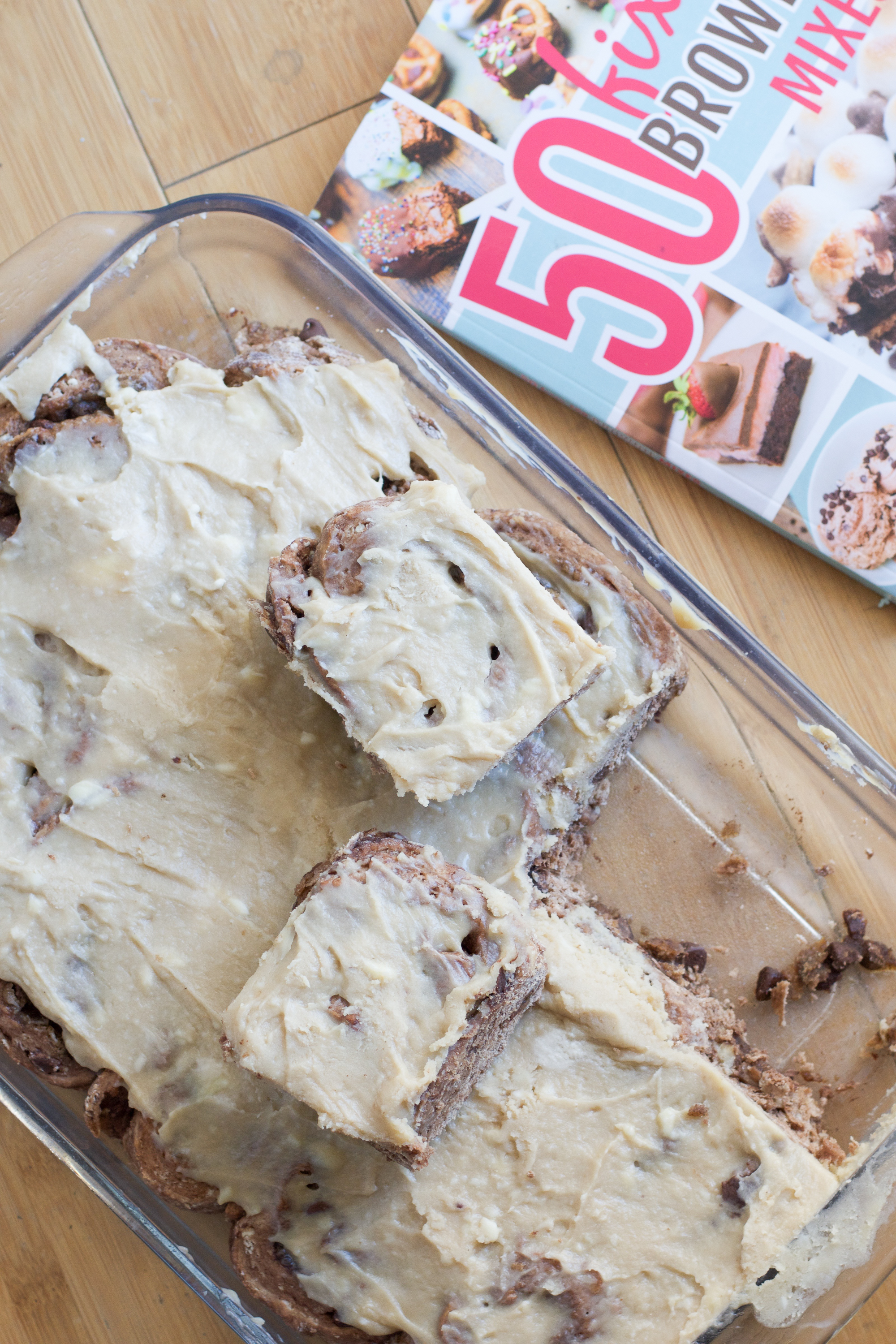 Be sure to check out Aimee's cookbook – it's PERFECT for Christmas gifts. It's available on Amazon, at Barnes and Noble, Deseret Book, and other local bookstores. Be sure to request that it comes to yours!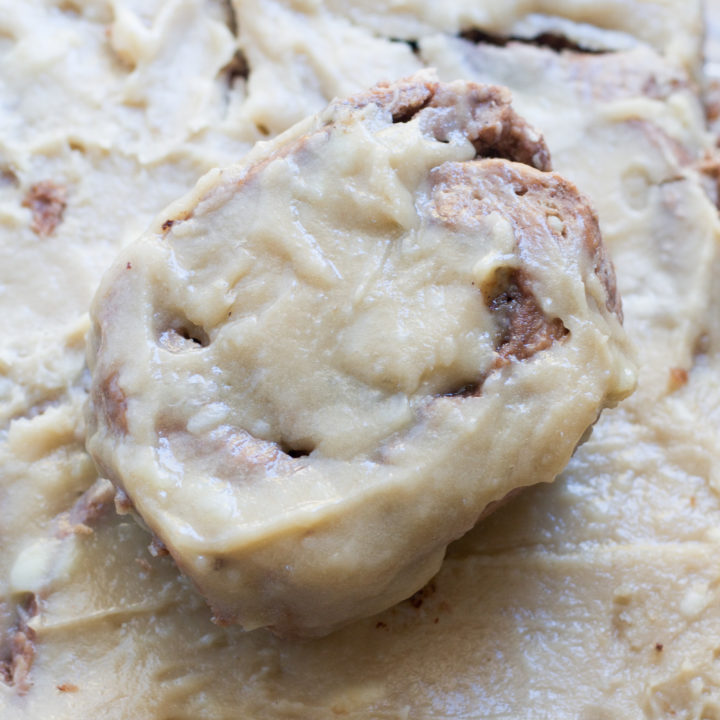 Chocolate Brownie Cinnamon Rolls
Ingredients
Brownie Roll Batter
2 yeast packets, or 5 1/2 tespoon yeast
1 cup warm milk
2 eggs
1/2 tsp salt
1/4 cup butter
4 cups all-purpose flour
2 cups dry brownie mix
For the Filling
1/3 cup butter, melted
1 cup brown sugar
2 Tablespoon cinnamon
1 cup mini chocolate chips
Frosting
8- ounce package softened cream cheese
1/2 cup butter, softened
1 1/2 cups powdered sugar
1 teaspoon vanilla extract
Instructions
Dissolve yeast in warm milk in a large bowl.
Add in eggs, salt, butter, four and brownie mix. Mix well.
Once dough starts to come away from the edges, knead for 5 minutes (if you use your hand, dust them with flour to avoid sticking) until ball is formed.
Cover the bowl with a towel and allow to rise for 45 minutes to 1 hour, or until the dough has doubled in size.
Punch down dough slightl.
LIghtly flour a counter top and roll dough out into a rectangle about 1/4-inch thick.
Preheat oven to 400 degrees.
Melt butter for the filling.
Combine brown sugar and cinnamon in small bowl.
Spread butter over dough surface.
Sprinkle cinnamon sugar mixture generously over dough surface.
Sprinkle mini chocolate chips over the cinnamon sugar mixture.
Carefully roll dough from long top edge to bottom edge.
Using thread or a very sharp knife, cut dough into 1-inch slices.
LIghtly grease a 9x13 baking pan. Rolls might not all fit in pan, so use a bread pan or 8-inch square pan for additional rolls.
Place rolls in baking pan and bake for 14-15 minutes.
While rolls are baking, make the frosting.
Beat cream cheese until smooth.
Add in butter and mix until blended.
Add in powdered sugar and vanilla, and then continue to mix until blended.
Remove rolls from the oven and allow to cool for about 5 minutes before frosting.
Apply frosting generously to rolls.
I can't wait to try even more of the recipes (including that pumpkin brownie recipe I mentioned earlier). So yummy! Aimee is also hosting this very generous giveaway – so be sure to enter!
$100 PayPal cash (or an amazon gift card – you choose)
1 copy of the cookbook 50 Fixes for Brownie Mixes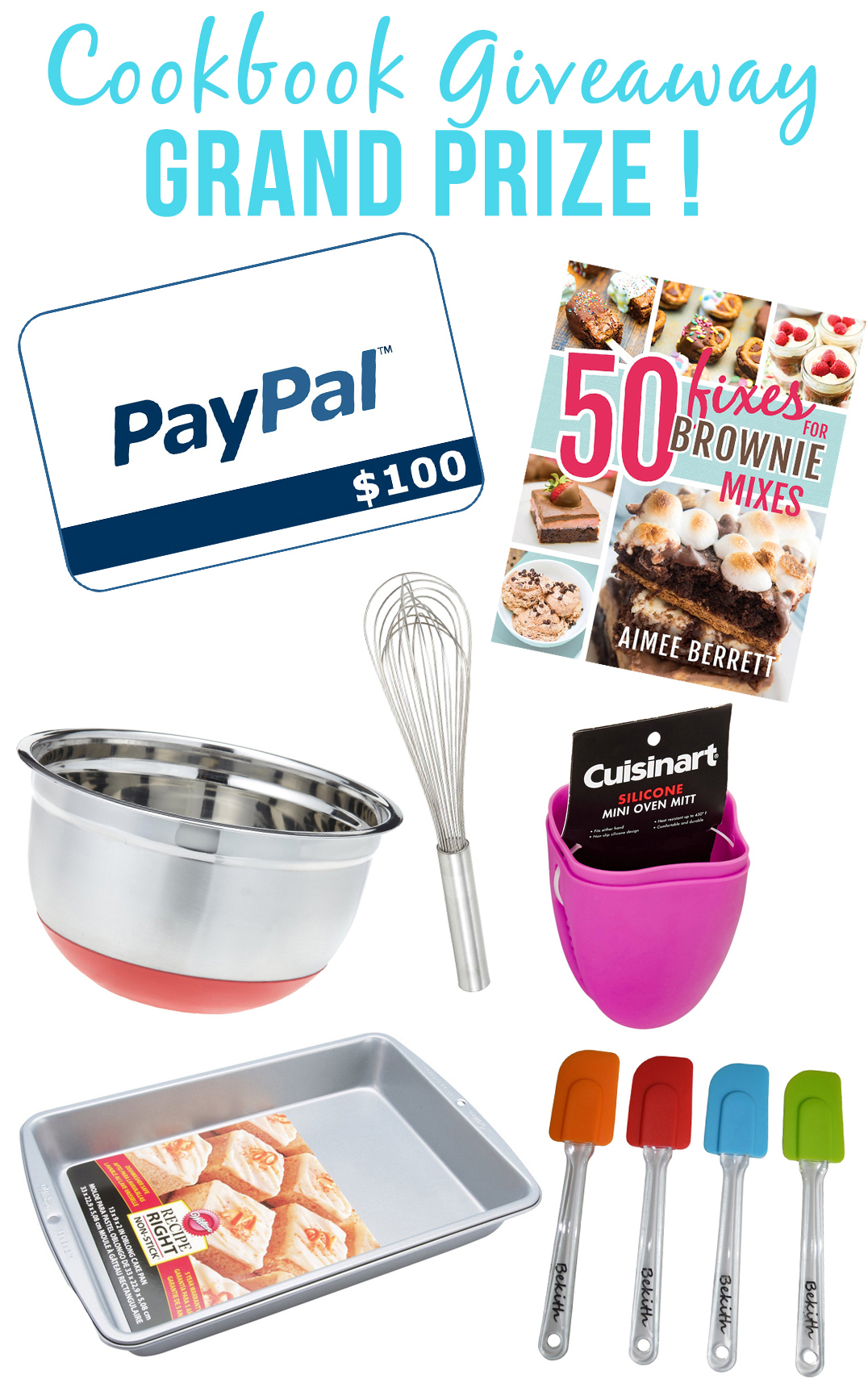 And two people will win a second place prize, which is a copy of the cookbook 50 Fixes for Brownie Mixes!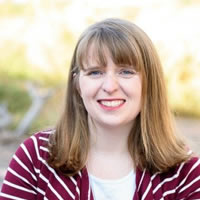 Katie is a Colorado-native, BYU graduated, and most importantly, wife to one and mother to three beautiful boys. She is passionate about sharing her experiences with others – especially about pregnancy, breastfeeding, cooking, and crafts. She is an International Board Certified Lactation Consultant. She loves spending time with her family and helping others find joy in family life.