It is a very rare occasion that we buy milk around here, because, well, Forrest is really the only one that can have it. However, I occasionally see some kind of dairy product at the store, and I can't get it out of my mind. Such as…TruMoo Chocolate Marshmallow milk!
I mean, we've all had chocolate milk…but chocolate marshmallow milk? Definitely a new concept to me. And when I saw it at Target, I had the brilliant idea to make a chocolate milk frosting and pair it with graham cracker crumbs and a chocolate cupcake to make a s'mores cupcake! I was especially excited to see that TruMoo Milk contains no artificial growth hormones, no high fructose corn syrup, and is nutritious and delicious — just like a cupcake (I kid.)
So, this cupcake is pretty basic (all you need is a box of chocolate cake mix, and some graham cracker crumbs) but you guys, the frosting? SO good. I modified a recipe from the Pioneer Woman for a milk-based frosting, and I seriously just wanted to eat it by the spoonful (I didn't though, don't worry.)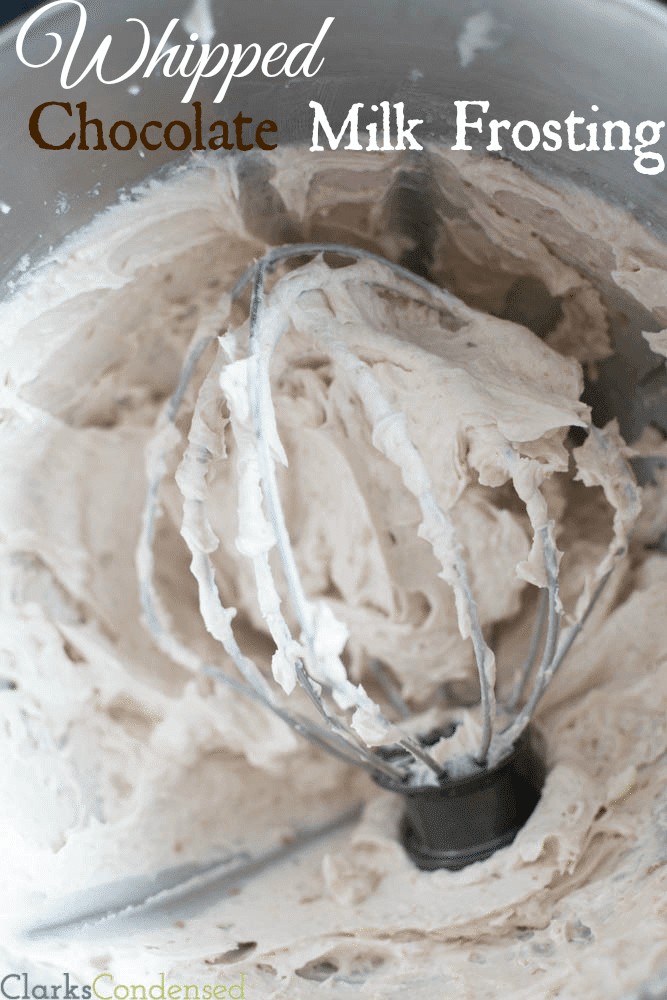 Jack had a blast helping me mix the cupcake batter: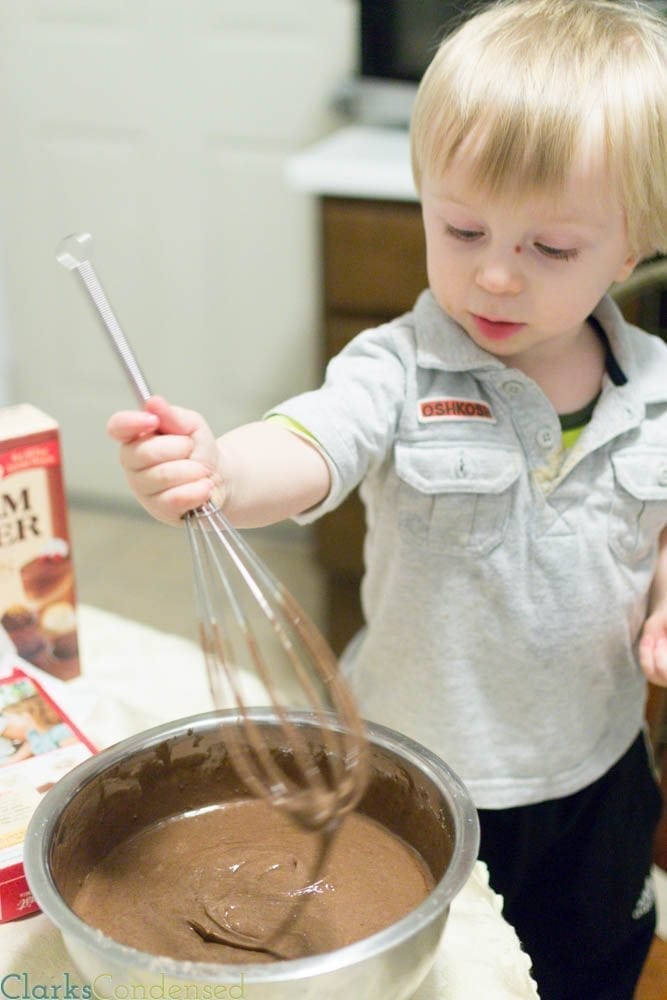 He was also a big help with the frosting! It was hard for him not to eat any of it (though I feel like it wouldn't have been as bad as some things — the TruMoo Chocolate Marshmallow milk is made with fresh white milk from regional dairies around the world, pure cocoa, and a tiny bit of natural sugar.)
I had a hard time not drinking a big glassful of this milk after tasting the frosting — so yummy!
So, a few notes on the frosting/cupcake recipe. When you cook the chocolate milk with the flour, you have to cook it until it gets pretty thick…here's a picture, it almost looks like batter!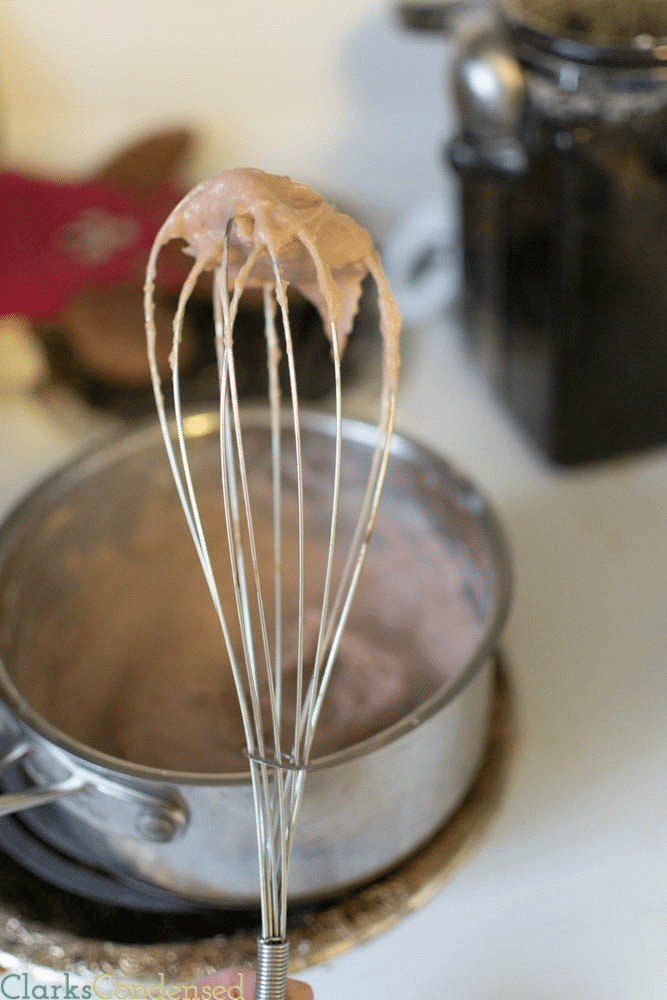 And for the cupcakes, just buy a simple chocolate cake mix (we used triple chocolate), and bake it according to the instructions.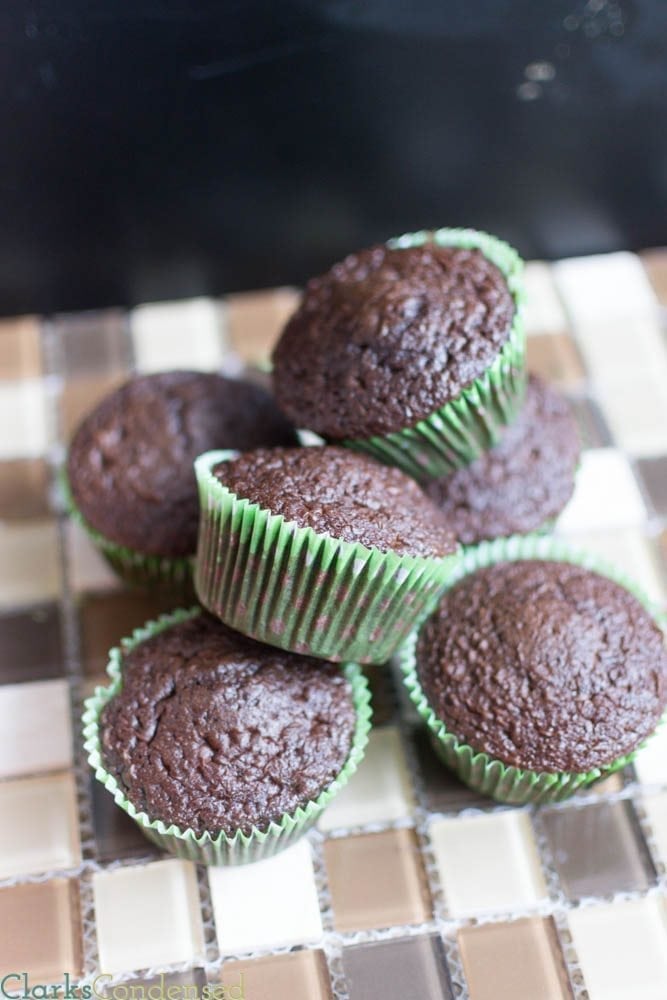 Cover with a heaping layer of the chocolate marshmallow frosting (believe me, you want a heaping layer) and then roll the top in the graham cracker crumbs, as so: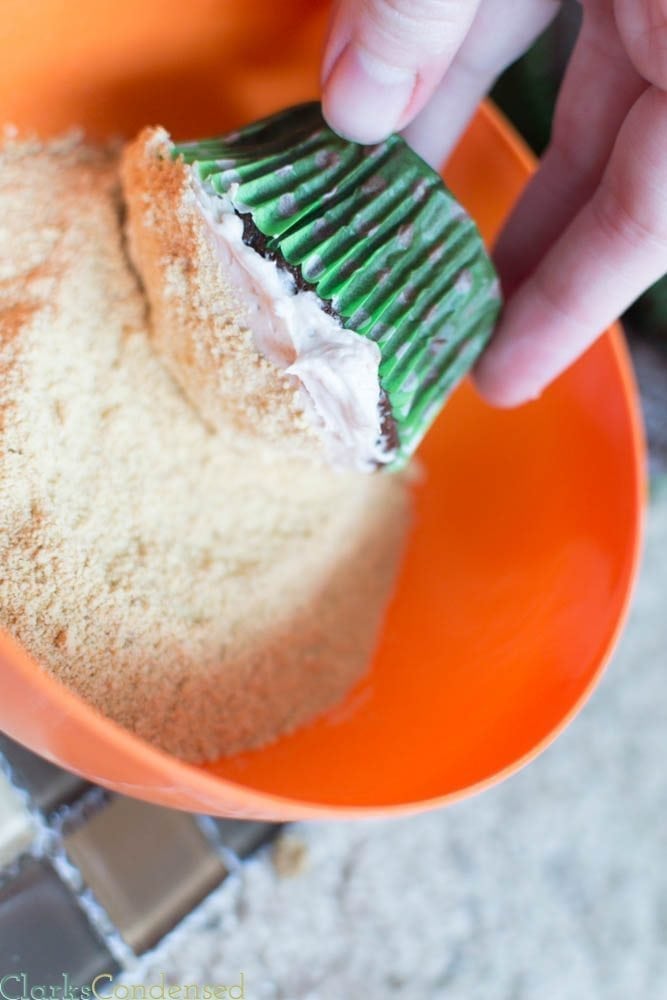 Of course, if you want the frosting to really shine, you can leave off the graham cracker crumbs…but I feel like they add a nice, finishing touch that really reminds me of a s'more! Also, this TruMoo Marshmallow chocolate milk is only available through February, so if you want this frosting to be the most amazing, be sure to make it this month. However, you could use regular chocolate or white milk (or strawberry milk) other months, and I think it would taste just as delicious 🙂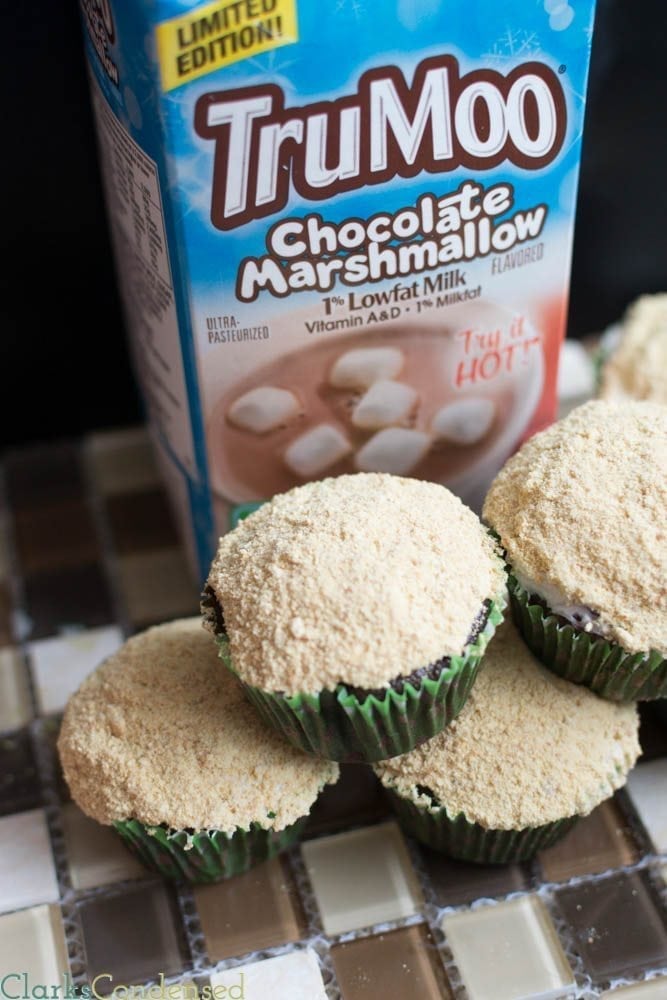 And you know what these would taste absolutely DELICIOUS with? A cup of TruMoo Chocolate Marshmallow milk — heated up. Instant hot chocolate! See if it's in a store near you with this store locator.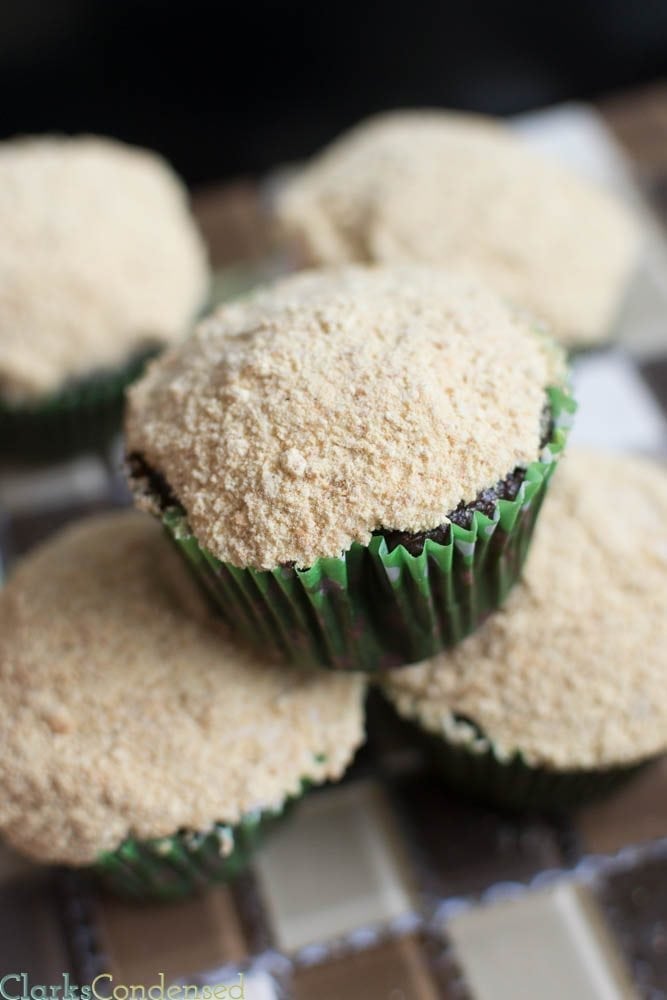 S'mores Cupcakes with Whipped Chocolate Milk Frosting
Yield: Enough for 30 cupcakes
Ingredients
Frosting
4 Tablespoons Flour
1 cup TruMoo Chocolate Marshmallow Milk (or any variety of milk)
1/2 teaspoon vanilla
3/4 cup Butter, softened
3/4 cup Granulated Sugar
Cupcake
Chocolate cake mix, prepared for cupcake recipe (I used, and loved, Duncan Hines Triple Chocolate Cake Mix)
About 1 cup graham cracker crumbs
Instructions
Frosting
In a sauce pan, whisk together milk and flour over medium heat. Try not to let it boil. Whisk until it thickens to the consistency of brownie batter.

Remove from heat and mix in vanilla. Let it cool completely.

Place softened butter and sugar in a mixing bowl (preferably of a stand mixer) and beat the sugar and butter until it starts to look whipped (this will take about 5 minutes).

After the milk/flour mixture has cooled completely, add into the mixing bowl, and whip it for a long time, until it starts to look like whipped cream.

Makes enough for about 30 cupcakes.

Assembly
Frost cupcakes with frosting. Roll the top of the cupcake in graham cracker crumbs. Enjoy!
Nutrition Information:
Serving Size: 1
Amount Per Serving:
Calories: 2162
Total Fat: 108g
Saturated Fat: 58g
Cholesterol: 284mg
Sodium: 1269mg
Carbohydrates: 283g
Sugar: 200g
Protein: 19g
=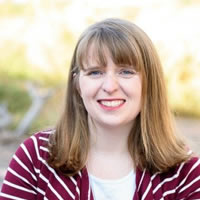 Katie is a Colorado-native, BYU graduated, and most importantly, wife to one and mother to three beautiful boys. She is passionate about sharing her experiences with others – especially about pregnancy, breastfeeding, cooking, and crafts. She is an International Board Certified Lactation Consultant. She loves spending time with her family and helping others find joy in family life.