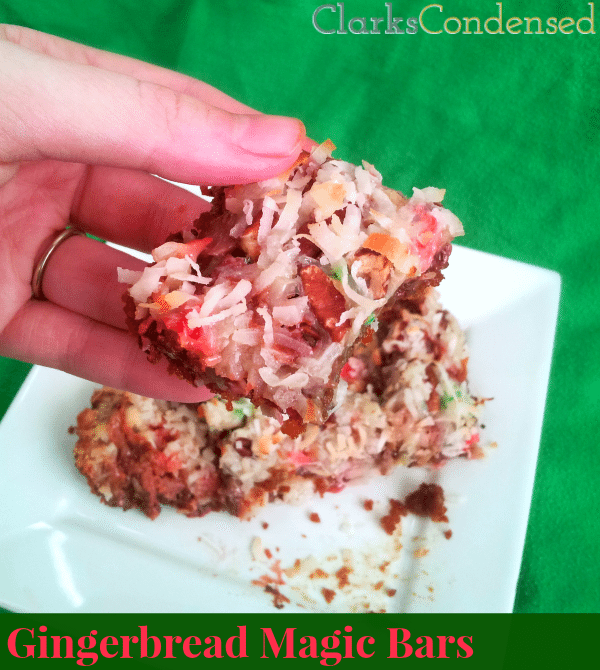 This is a sponsored post written by me on behalf of Pompeian Grapeseed Oil Spray.
I love holiday baking — even though we don't decorate or anything for Christmas before Thanksgiving, I can't hold back on making sweet treats with all the yummy flavors of the season — peppermint, gingerbread…Ah. I love them all!
Of course, this is a dangerous time of year for anyone's waist line. Especially if you go to my parent's house! I feel like there's always some kind of delicious treat (or two, or three) out on the counter. Some of them were made by my mom, and some of them have been dropped off by other people. And when it comes down to it, those baked goods are just a teensy bit more tempting than an apple or orange.
One of the treats my mom always makes are seven layer bars. Before I started blogging, I never knew them by any other name…but apparently they are also known as magic bars. I could definitely see why — they are amazingly delicious…and disappear like magic! Once you look at the ingredients in these, you'll definitely know why they are so addicting…and why you probably will want to go on a walk right afterwards.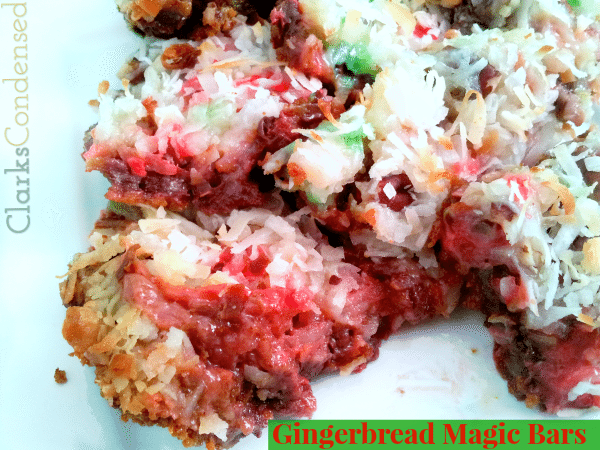 Whenever my mom makes seven layer bars, she makes it with a yummy, graham cracker crust, and uses butterscotch chips. I sometimes like butterscotch chips more than chocolate chips! When I saw the Gingerbread M&Ms at Walmart, and then gingersnaps in the aisle over, I knew what I had to make — Gingerbread magic bars.
I was nervous about the final product, but as soon as I took a bite, those worries were totally gone! I love how the ginger cookies I used had a distinct presences, and using M&Ms instead of chocolate or butterscotch chips were a welcome surprise. These pictures don't do them justice — I was taking them while someone from CenturyLink was here, and I'm pretty sure he thought I was crazy. But they were absolutely delicious.
Even though it's hard to make "healthy" Christmas treats (especially something like a magic bar) there are a few things you can do to make them a little better for you. Cutting the sugar a little bit never hurts…using whole wheat instead of white; coconut milk instead of heavy cream. Or using Pompeian Grapeseed Oil Spray!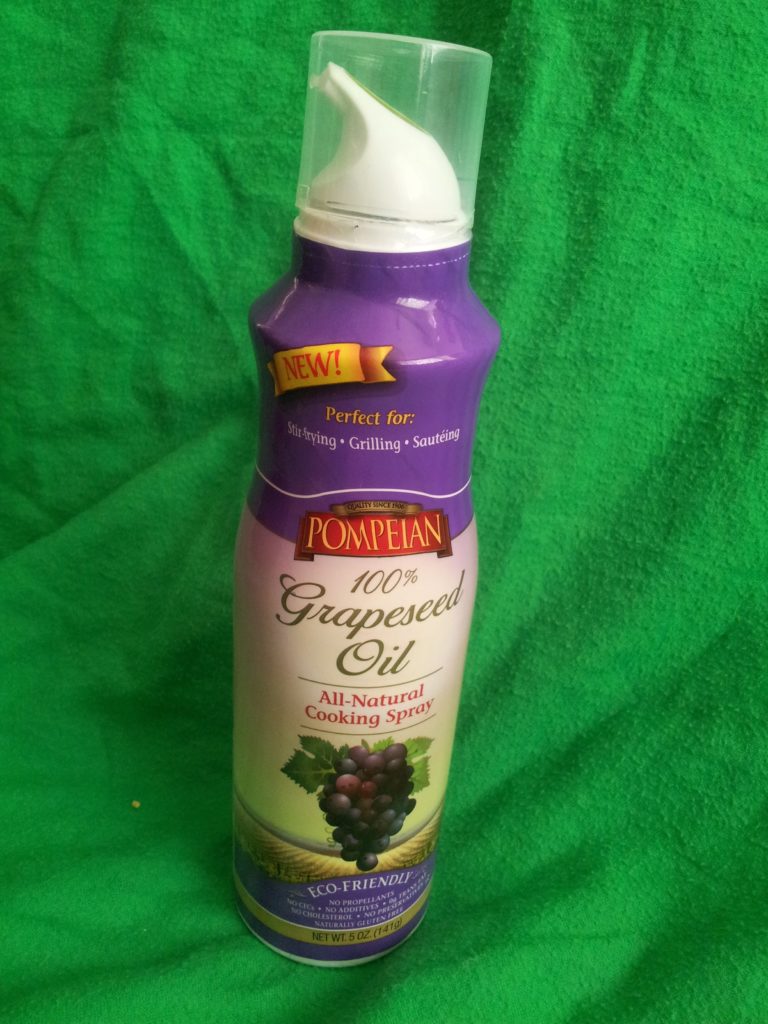 I recently learned about this new product from Pompeian, and I think it's pretty cool.  It's made from 100% grapeseed oil, imported from France, and it can replace your typical cooking spray, and be used in baking, sauteeing, grilling, or frying. It has a high burn point, and the sprayer on it can be adjusted to use small or large quantities of the spray.
It may not seem like that big of a deal, using this spray instead of your traditional cooking spray…but really, I think every little bit counts! You can usually find a great coupon off of Pompeian products here. We recently purchased their balsamic vinegar, and it's top notch.
Pompeian is holding a fun Instagram Contest to encourage healthier baking this season — they are using the hash tag #Bake4Better, and you can win some neat prizes. I'm definitely going to enter! And for more baking tips, be sure to downloads this document from Duff Goldman — the master of baking.
For the Baking for Better official rules, please visit https://www.pompeian.com/bakebetter. Coupons for Pompeian products can be found at https://www.pompeian.com.
This is a sponsored post written by me on behalf of Pompeian Grapeseed Oil Spray.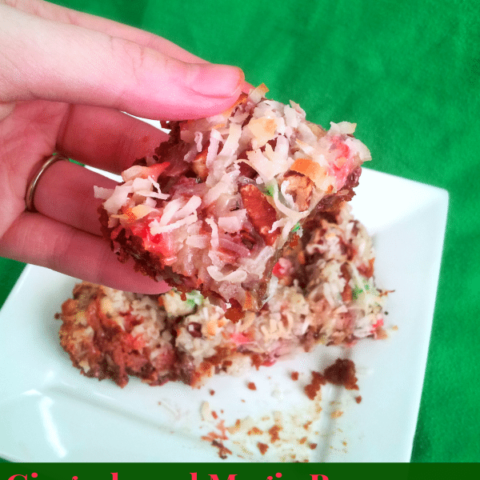 Gingerbread Magic Bars
Ingredients
1 1/2 cups finely ground ginger snap cookies, Anne's Ginger cookies are awesome
1/2 cup butter, melted
1 can sweetened condensed milk
1 bag gingerbread M&Ms, or plain, if you can't find this brand
2/3 cup pecan pieces
1 cup coconut spray
Pompeian Grapeseed Cooking Spray
Instructions
Preheat oven to 350 degrees.
Spray a 8x11 pan lightly with cooking spray. Combine the ground ginger cookies with butter and press evenly into the bottom of the pan.
Pour sweetened condensed milk evenly on top of the cookie layer, then layer M&Ms, then pecans, and finally coconut.
Bake for 25 minutes.
Let harden for a few hours before cutting; place in the refrigerator to speed up the hardening process.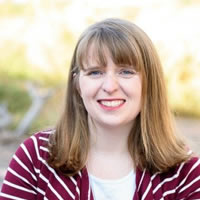 Katie is a Colorado-native, BYU graduated, and most importantly, wife to one and mother to three beautiful boys. She is passionate about sharing her experiences with others – especially about pregnancy, breastfeeding, cooking, and crafts. She is an International Board Certified Lactation Consultant. She loves spending time with her family and helping others find joy in family life.