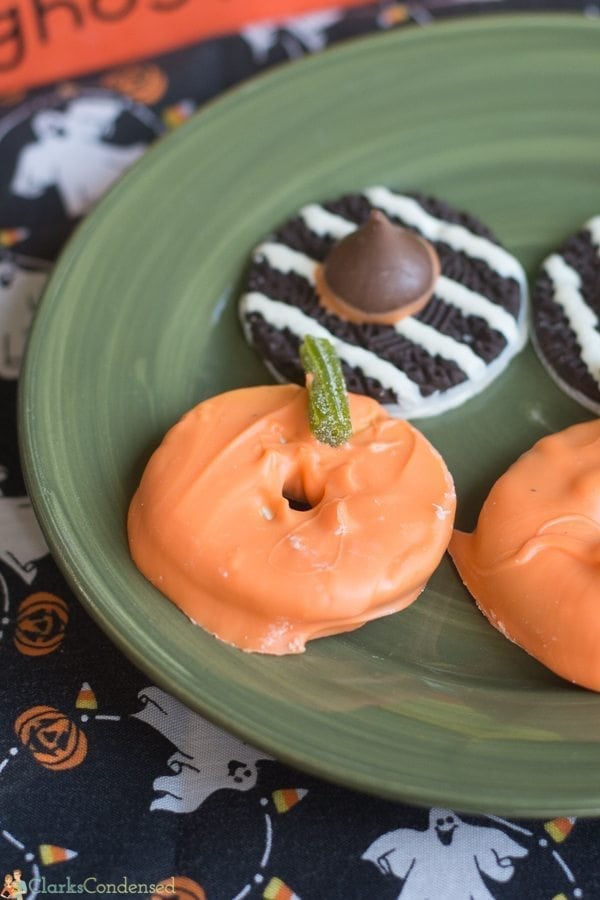 Every day, Jack asks me if it's Halloween yet. It appears that he has inherited my love for this fun holiday! Obviously it's still just under two months away, and we aren't really doing that much celebrating. However, one of the perks of having a mom as a blogger is that you kind of get to celebrate holidays for longer periods of time. I mean, people are searching for Halloween stuff right now, so I have to deliver, right?
Jack and I made these fun pumpkin cookies and witch hat cookies the other day. They were so fun and simple to make. I personally loved how the pumpkins turned out the best (I think the witch hats might work better with smaller cookies – maybe the Grasshopper ones. Those are my favorite anyways.) Jack helped me with the assembly, and we made them in less than 10 minutes!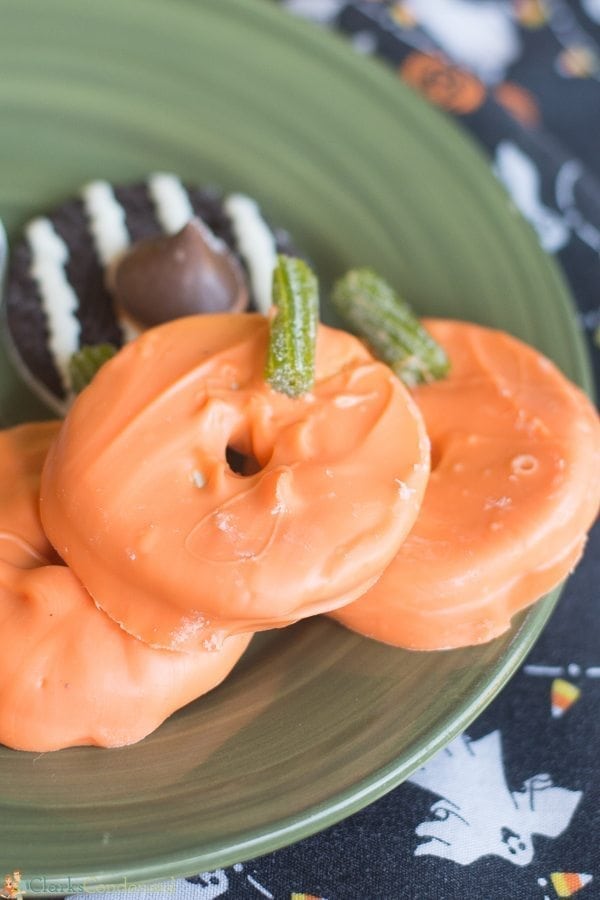 Here's a brief tutorial on how to make each of these cookies. To be honest, you could probably figure it out just by looking at it, but I figure it's always worth it to be a little over detailed, right?
Pumpkin Cookies
Need:
Cookies – we used Keebler Fudge Striped cookies, but you can use anything.
About 1/2 bag of Wilton Orange Candy Melts
Green candy for stem – we found these juicy sour twists at the store, cut them into thirds, and they worked PERFECT.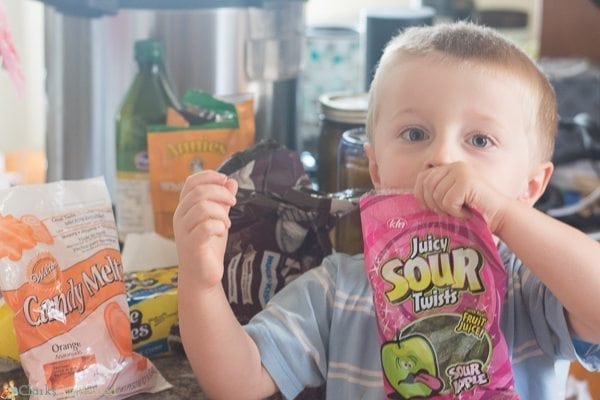 Place candy melts in a microwave-safe bowl and melt in 30-second increments. It usually takes me about two 30-second tries to get them mostly melted, and then I just stir it until everything is totally melted.
Then, drop the cookies you are using into the candy melts!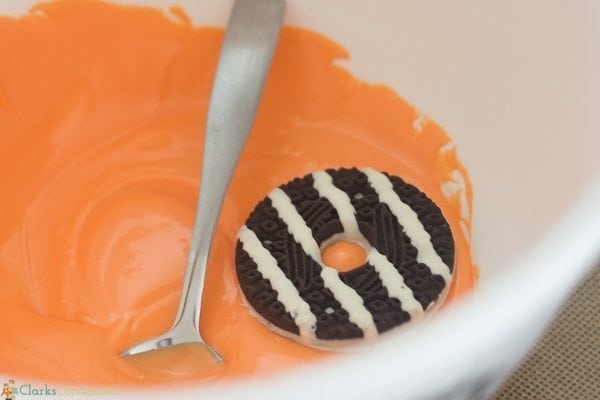 Cover completely with the orange candy melts. I found that using a skewer made this process easier – especially when it came to putting them on the mat to harden.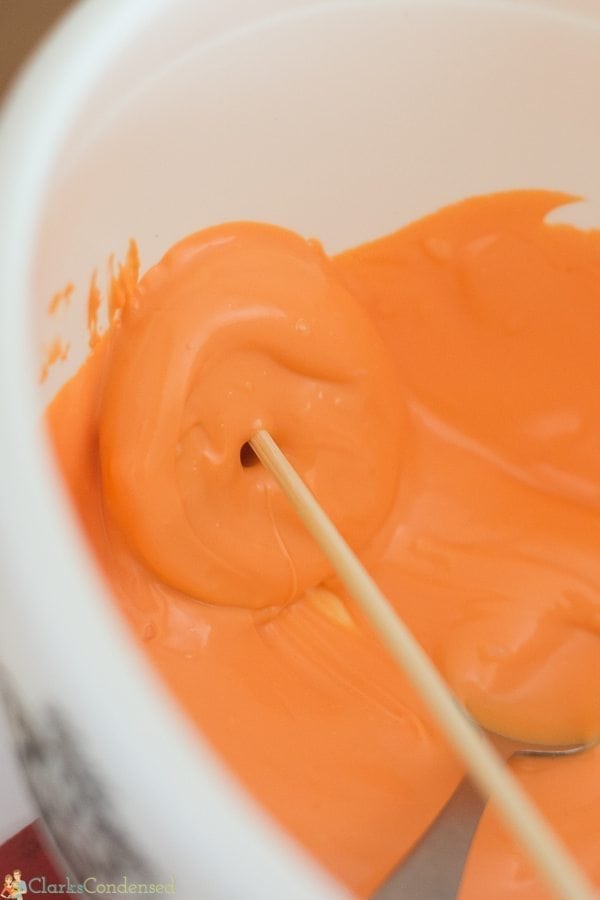 Shake off extra and place on wax paper or a silicone baking mat. Immediately place a stem at the top. Let harden about 30 minutes.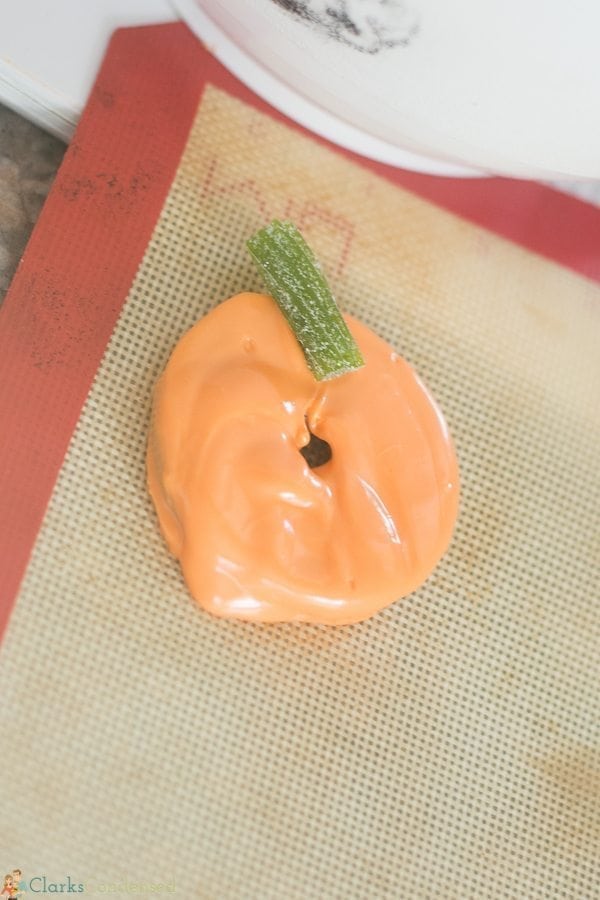 Witch Hats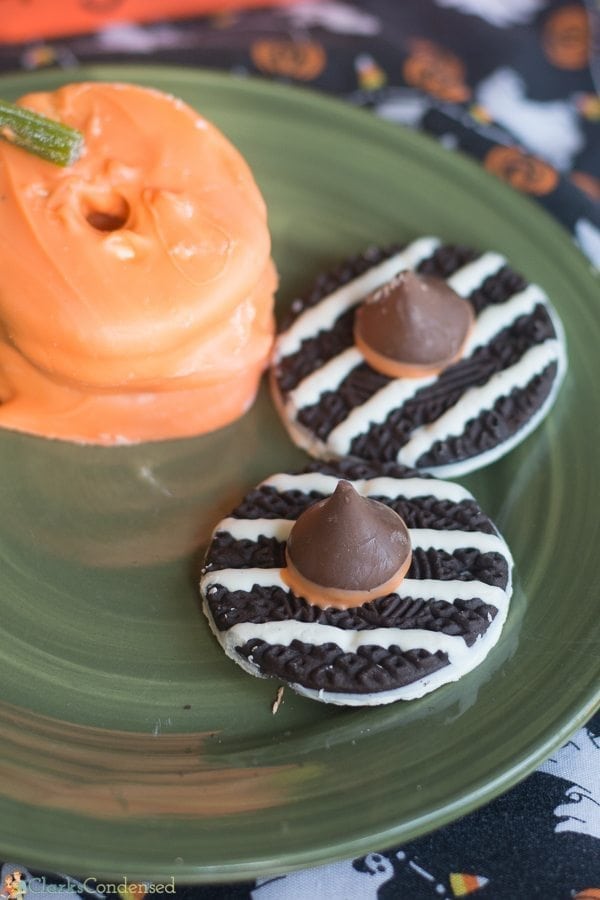 NEED:
Black cookies (or black and white – we used these fudge striped ones. As I mentioned earlier, a smaller cookie like grasshopper cookies or thin mints would work great)
Some melted candy melts – you don't need a lot.
Hershey Kisses
Melt a small amount of candy melts in a microwave safe bowl.
Dip the bottom of an unwrapped Hershey Kiss into the candy melts and press immediately in the center of the cookie.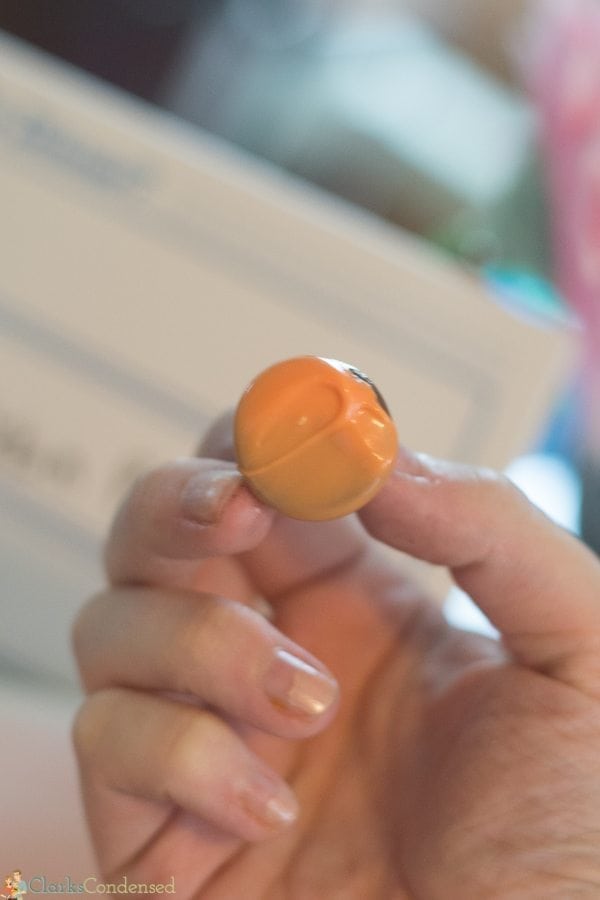 Let harden for about 30 minutes.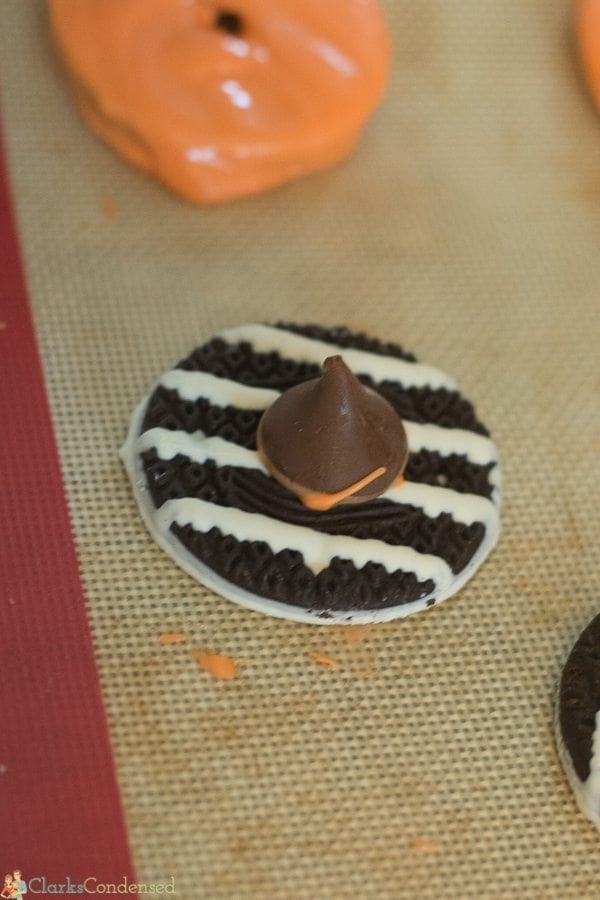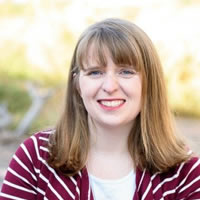 Katie is a Colorado-native, BYU graduated, and most importantly, wife to one and mother to three beautiful boys. She is passionate about sharing her experiences with others – especially about pregnancy, breastfeeding, cooking, and crafts. She is an International Board Certified Lactation Consultant. She loves spending time with her family and helping others find joy in family life.