Choosing the perfect Glowforge model that aligns with your needs and preferences can seem like a daunting task. With multiple options available, it's essential to have a clear decision-making process and we are making it easy for you by laying it all out there. Keep reading to learn more!
If you're considering purchasing a Glowforge, you've made an excellent choice! We have been using our Glowforge for several years now, and we are still amazed by some of the projects we've been able to make.
However, with multiple models available, it can be hard to decide which model you should buy. We've done an in-depth Glowforge Comparison
In this comprehensive buying guide, we will delve into the various types of Glowforge machines and explore the pros and cons of each.
By the end, you'll be equipped with the knowledge to make an informed decision and select the perfect Glowforge for your creative or entrepreneurial endeavors.
For a more detailed comparison, read this article –
Glowforge Basic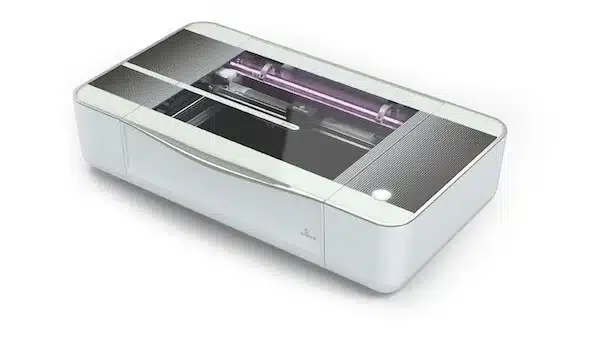 The Glowforge Basic is the entry-level model in the Glowforge lineup, designed for hobbyists and beginners. It is ideal for beginners and hobbyists, offering an affordable entry point into laser engraving and cutting
Cost: approximately $4,000
Pros:
The affordable price point for those on a budget or starting out.
Offers the core features of a Glowforge machine, including laser engraving and cutting capabilities.
User-friendly interface with simplified software and an intuitive workflow.
Compact size, making it suitable for smaller workspaces.
Cons:
Limited power and speed compared to higher-tier models.
Smaller work area, restricting the size of projects.
Lacks some advanced features and upgrades available in other Glowforge models.
Glowforge Plus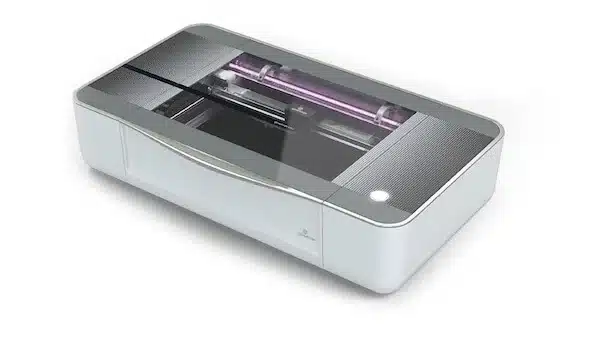 The Glowforge Plus is a step up from the Basic model.The Glowforge Plus offers increased power and work area, catering to intermediate users and small businesses.
Cost: Approximately $5,000
Pros:
Increased power and cutting speed compared to the Basic model.
Expanded work area, accommodating larger projects and materials.
Upgraded cooling system for improved efficiency during extended use.
Enhanced features, including passthrough slots for working with longer materials.
Cons:
Higher price point compared to the Basic model.
Limited upgrade options beyond the included features.
Some users may find the size and weight cumbersome for portability.
Glowforge Pro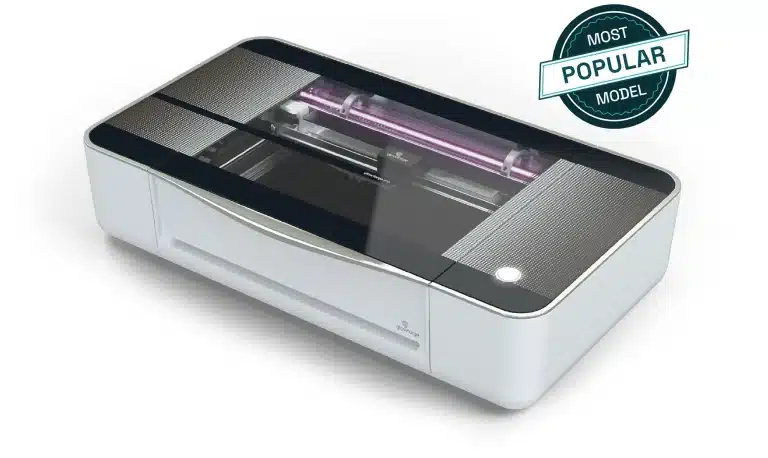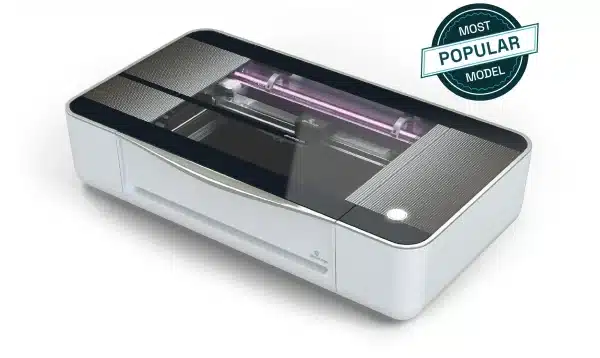 The Glowforge Pro is the top-tier model in the Glowforge series. For professionals and those seeking top-of-the-line capabilities, the Glowforge Pro provides the ultimate laser engraving and cutting solution.
Cost: approximately $7,000
Pros:
Highest power and cutting speed available among Glowforge models.
Larger work area, allowing for more significant projects and materials.
Enhanced cooling system for prolonged and intensive use.
Advanced features, including a passthrough slot and pro-level engraving settings.
Compatible with a wide range of materials and file formats.
Cons:
Highest price point among the Glowforge models, making it a substantial investment.
May have a steeper learning curve for beginners due to its advanced capabilities.
Reliance on stable internet connectivity for full functionality.
How to decide which Glowforge to buy?
Choosing the right Glowforge model depends on several factors that you should consider before making a decision.
Here are some key considerations to help you determine which Glowforge model is right for you:
Budget:
Determine your budget for purchasing a Glowforge machine. Each model comes at a different price point, so understanding your financial constraints will narrow down your options.
Intended Use:
Consider how you plan to use Glowforge. Are you a hobbyist looking to create small projects, or are you a professional requiring a larger work area for more substantial designs? Identifying your specific needs and intended use will help guide your decision.
Project Size:
Evaluate the size of the projects you envision working on. If you have larger or longer materials, such as furniture pieces or signage, you'll need a model with a larger work area or passthrough capabilities to accommodate those projects.
Power and Speed:
Assess the level of power and cutting speed required for your projects. If you anticipate working with thicker or denser materials, or if you need to complete projects quickly, you may need a higher-powered model that offers faster cutting speeds.
Advanced Features:
Consider the additional features and upgrades offered by each model. For example, the Glowforge Pro provides pro-level engraving settings and an upgraded cooling system. If these advanced features are crucial to your work, it may influence your decision.
User Experience:
Evaluate your level of experience and comfort with laser engraving and cutting technology. If you're a beginner, starting with the Glowforge Basic or Glowforge Plus may be more suitable, as they offer a user-friendly interface and simpler features. If you're an experienced user or professional, you might benefit from the advanced capabilities of the Glowforge Pro.
Future Expansion:
Consider your long-term goals and whether you may need to expand your capabilities in the future. If you anticipate growing your business or taking on more complex projects, investing in a higher-tier model might be a wise choice to accommodate your future needs.
By carefully evaluating these factors, you'll be able to identify the Glowforge model that aligns with your requirements, budget, and long-term goals.
Remember to thoroughly research each model's specifications, read customer reviews, and consult with Glowforge representatives if needed. Ultimately, selecting the right Glowforge model will ensure a seamless and fulfilling laser engraving and cutting experience.
Whichever model you choose, the Glowforge range ensures a fantastic journey into the realm of laser creativity and endless possibilities.
More Posts You May Enjoy:
Cindy Maudsley lives in Utah with her husband and five children. Aside from writing, her passions include her family, faith, and spreading infertility awareness. She also loves a good book or podcast, true crime documentaries , Netflix binge, diet Coke and Target run