Are you looking for the best laser cutting machine for stainless steel? If so, you've come to the right place. In this blog post, we will discuss some of the best machines on the market and what to look for when shopping for one. So, whether you're a beginner or a seasoned pro, read on for some helpful tips!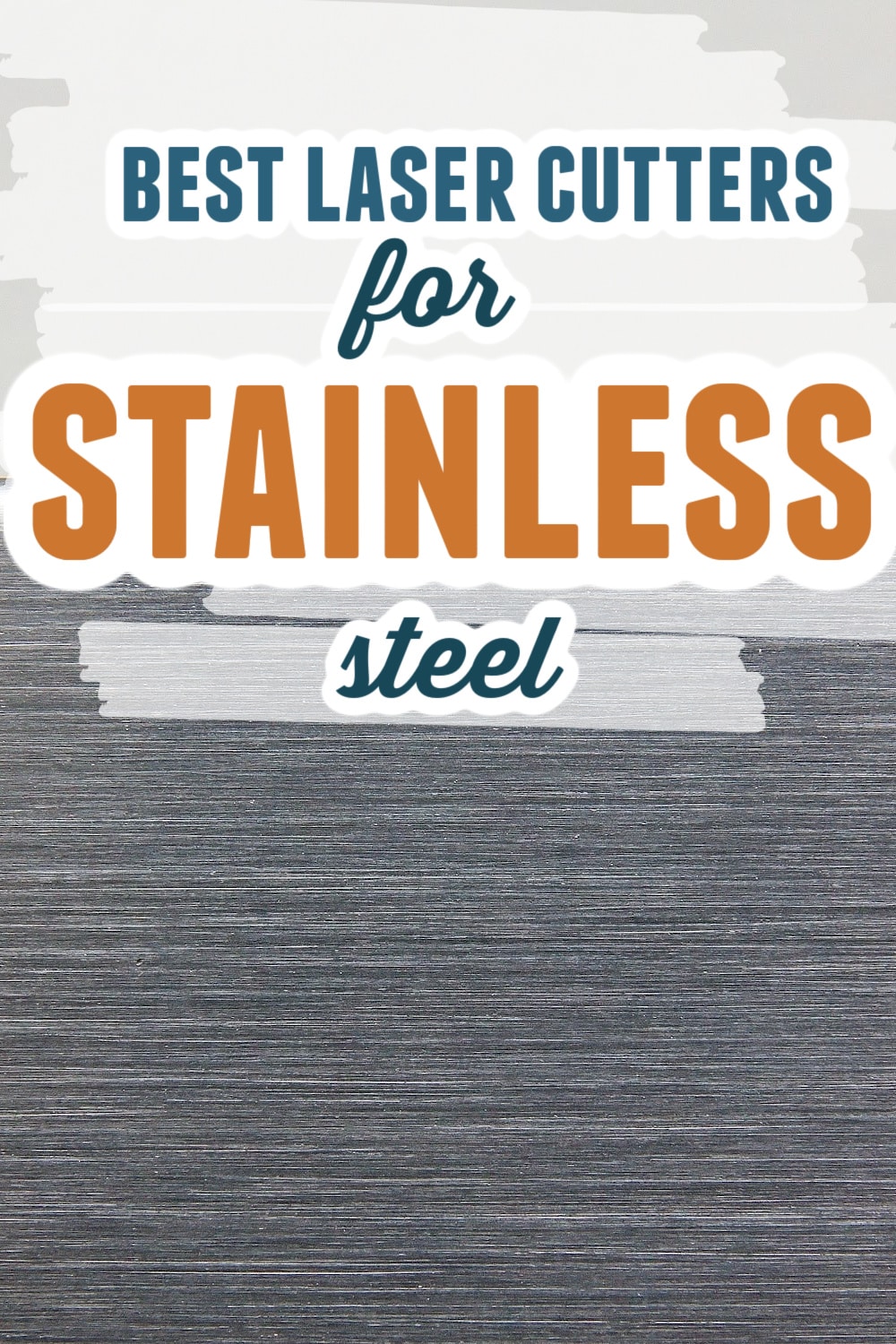 Laser engraving is something every craft enthusiast is familiar with, whether they actually own a laser engraver or not. There are a variety of laser machines on the market to choose from, and they all have slightly different limits and functionalities. Today, I want to talk about laser cutting machines and working with stainless steel.
Can you use stainless steel with a laser cutting machine?
First, let's address the biggest question new engravers have – can you even use stainless steel (and other metals) with a laser cutting machine?
The answer is – yes! Many laser machines can cut certain metals, including stainless steel. The bad news is, many of these are QUITE expensive because they require a lot of power in order to actually cut through the stainless steel.
Because of that, most people use consumer laser cutters, like the Glowforge, to engrave rather than cut. It is typically recommended that you spray the stainless steel with a product called Cermark for best results in this situation. For the purposes of this post, we will share our favorite laser cutting machine that allows you to engrave stainless steel – though we will share a few options for those of you die-hards who actually want to cut it!
What stainless steel projects can I engrave?
There are so many projects you can make with stainless steel it's almost overwhelming.
You can do:
Custom jewelry
Dog tags
Tumblers
Water bottles
Plaques
Coasters
Cooking utensils
Stainless steel sheets
Nameplates
Just to name a few! You can really use a variety of other metals if you want, such as anodized aluminum! Whether you're crafting for yourself or you want to start an engraving business, having the right equipment is the most important part of your success.
There are a few different options when it comes to stainless steel laser cutting machines, and the best machine for you will depend on your needs. If you're looking for a machine that can handle thicker pieces of stainless steel and actually cut through the stainless steel you'll need something with more power.
If you plan on doing a lot of intricate designs, you'll want a machine with a higher DPI (dots per inch). These machines don't only work with metal – you can use a wide variety of non-metal materials as well. All of these options offer great safety features, top-of-the-line mechanical components, high power density laser beam capabilities, and high precision.
The good news is there are now several great options on the market for those who need to engrave stainless steel (or another variety of metals) frequently. These machines range in price and functionality, so you should be able to find one that fits your needs and budget.
Can Glowforge Machines cut stainless steel?
While Glowforge machines can definitely engrave stainless steel, they just aren't powerful enough to cut through stainless steel. Glowforge even says:
"Unfortunately the power levels of a desktop machine aren't quite enough to cut metal, so your best bet is laser cutting a template or jig, then using that as a guide for a blade or saw. You might also consider a Bantam Tools Desktop PCB Milling Machine or X-Carve instead of buying a Glowforge. These are desktop CNC machines that can mill out soft metals. We want to be sure you get the right tool for what you need!"
If you are just wanting to engrave stainless steel, though, the Glowforge machines can definitely do that. Here's an overview of these different machines (and don't forget, you can save $100 when you shop through our link!)
Glowforge Basic
The Glowforge Basic comes with a 40-watt CO2 laser source and is a good option for crafters and hopeful business owners. It comes with a 6-month warranty and financing! This model is $3,995. Again, you can pay it all at once or finance it. It works great for metal laser cutting! It doesn't take a long time, but it is slower than the other models.
Glowforge Plus
The Glowforge Plus comes with 45-watt CO2 laser power and an engraving speed twice as fast as the basic model. If you're planning on working on a lot of projects or you have large orders coming in, you'll probably want to go with this model over the basic one. It comes with a 1-year warranty, and like the basic model, it is classified as a Class 1 laser product.
This model is $4,995 and has options for monthly financing. In short, if you get this model, you'll spend $1,000 for 6 more months of a warranty and double the cutting speed. If that's worth it to you, go for it!
Glowforge Pro
The Glowforge Pro is the best choice for people who either craft every single day or have a full schedule of laser metal cutting clientele. It comes with a 45-watt CO2 laser, cuts 20% faster, and engraves three times faster than the basic model. It also has better cooling components so it won't overheat – you can use it all day every day and you'll be just fine! I also love the pass-through feature on the Glowforge Pro. The cutting process is just so good – especially when working with a metal surface.
This model is $6,995 with monthly payment options, and honestly, I would say it's worth every penny. If you can afford it, I would recommend the Glowforge Pro – especially if you work with a lot of stainless steel products and need something high-speed. It's the ideal choice overall for small businesses and provides the highest quality results!
Cricut Maker
The Cricut Maker products are definitely more budget-friendly than Glowforge, but they are more for beginners and not actually a laser cutting machines. There is so much you can do with a Cricut – not just engraving! You can cut a wide range of different materials like paper, vinyl, fabric, engrave metals and other types of material, and more. It's a very versatile product!
They have an engraving tip with their QuickSwap housing tool which can be used to engrave simple and thinner materials. It's actually pretty cool!
If you're looking to dip your toes into the world of laser engraving and you don't want to make a huge investment, this is a good way to go. These machines start at a low price – around $250-$300 depending on the model you choose. If you're looking for something at an affordable price, this is the way to go! It also has a low cost of use, though it definitely doesn't have the versatility of an actual laser.
If you do decide to go with the Cricut Maker, just know that these machines don't have the same capacity or capabilities as the Glowforge machines. You'll still get great results, but if you're wanting to have a full-on business, making the investment in a Glowforge will serve you in the long run.
Laser Cutting Machines that Actually CUT Stainless Steel
Okay, you're probably asking yourself, "Well, Katie, that's all great, but I actually want to cut through my stainless steel!"
As already mentioned, this requires a lot of power, and this usually comes at quite a bit of a higher cost (we're taking tens of thousands of dollars for many of these). But if you are willing to make that investment, here are a few options for you:
What machine is best for me?
Now that you know more about the different high-quality laser cutting machines, it's time to pick the best one for you. And no pressure – this is a big investment, so take some time to think about it and weigh the pros and cons! Asking yourself the following questions will make the decision a little easier too:
What Can I Afford?
Pricing is an important factor when choosing a machine. If you're just starting out, it's probably not the best idea to spend $6,995 on a Glowforge Pro. The good news is that there are products for every budget!
How Much Do I Engrave?
If you only plan on engraving once in a while and plan to use pretty thin materials that are flat, a Cricut Maker might suffice. But if you have big projects or do this frequently, you'll want something with more power – like the Glowforge Basic or Plus. If you have a small shop, the Pro might be best for you!
What Projects Do I Engrave?
Again, this goes back to power and capabilities. If you're working on large projects or projects with multiple pieces of stainless steel, you'll want a machine that can handle that. The Glowforge Pro is the best option for big projects.
How Much Room Do I Have?
This is more of a consideration if you plan on having a Glowforge in your home. The Basic and Plus models are about the size of a printer, so they can fit pretty much anywhere, but you'll want a working table. The Pro model is a bit larger, but it's still not too bulky. Remember you're working with high end machine tools with molten metal and electrical energy, so it's important to have a clean space with the right wall plug efficiency for the best production process.
Will I Want More Features in the Future?
If you want more features in the future, take just a few more months and save for the Glowforge Pro. I know it can be tempting to just buy it now, but trust me – if you think you might want those high-end features, it's better to wait until you can afford it than buying a Pro down the line after you've used your Basic for a few months.
Once you've asked yourself these questions, you should have a pretty good idea of which machine is best for you. And remember, if you're ever unsure, the team at Glowforge is always happy to help! Visit their website or give them a call, and they'll be more than happy to chat with you about your options.
So, if you're looking for a machine that can handle stainless steel, the best laser cutting machine for the job is the CO2 laser. It's perfect for both industrial and personal use, and it'll help you get the job done quickly and easily. Thanks for reading!
More Projects You May Enjoy: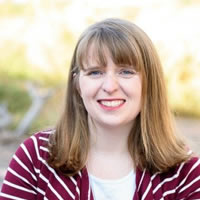 Katie is a Colorado-native, BYU graduated, and most importantly, wife to one and mother to three beautiful boys. She is passionate about sharing her experiences with others – especially about pregnancy, breastfeeding, cooking, and crafts. She is an International Board Certified Lactation Consultant. She loves spending time with her family and helping others find joy in family life.