How to make the best and easiest hard-boiled eggs using the Negg Egg Peeler!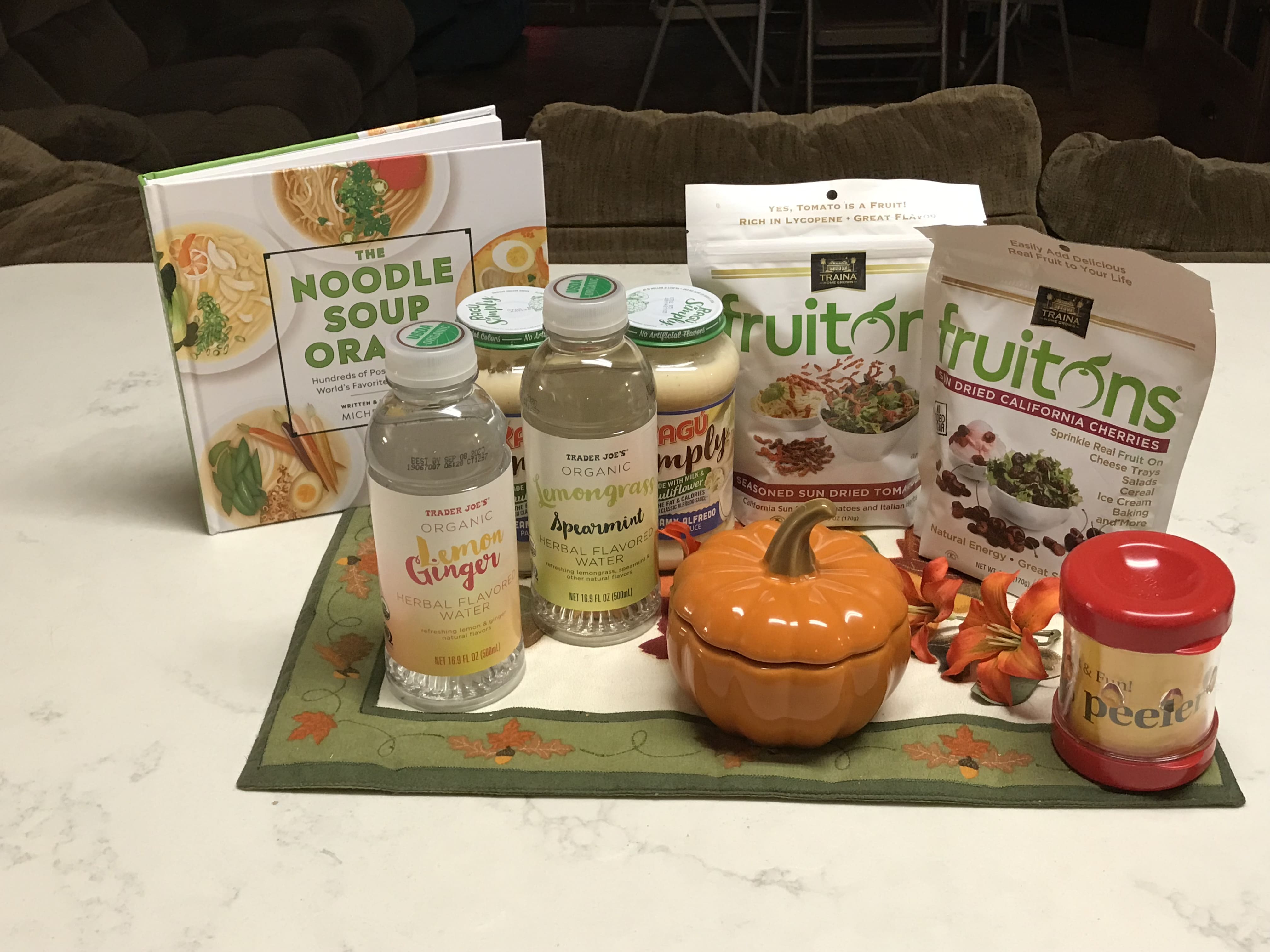 "This post is sponsored by BabbleBoxx.com."
Fall in Colorado can be very unpredictable and full of surprises. It can be 80 degrees one afternoon, and a blizzard the next morning—true story!
Recently I received a box from BabbleBoxx containing five of their new items—all things that are quirky and fun –perfect for the unpredictable and changing seasons in Colorado.
My most favorite item in the Fall Box is The Negg—a new kind of egg peeler.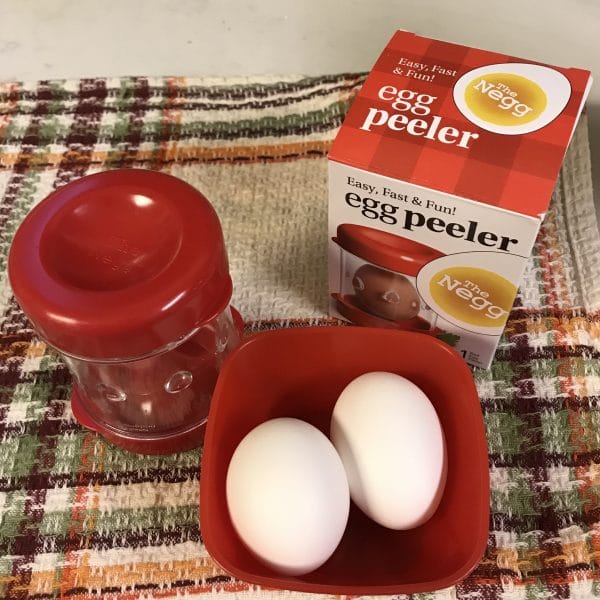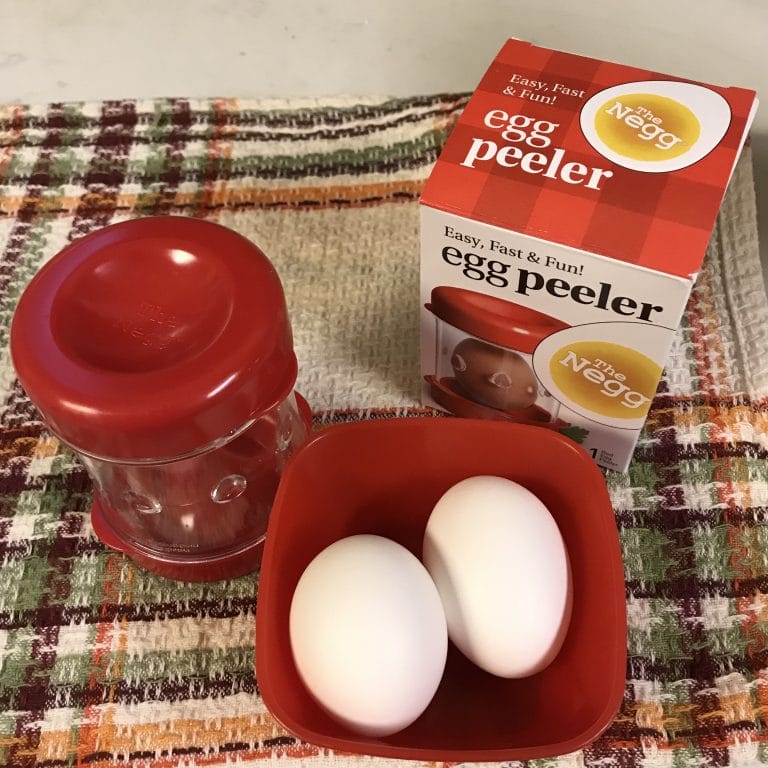 Never have my hard-boiled eggs been easier to peel or looked prettier!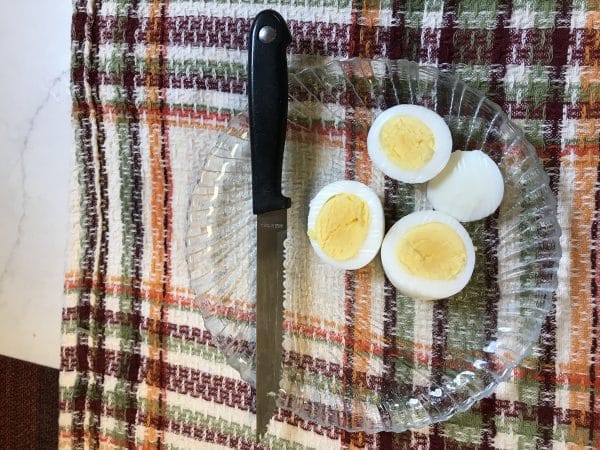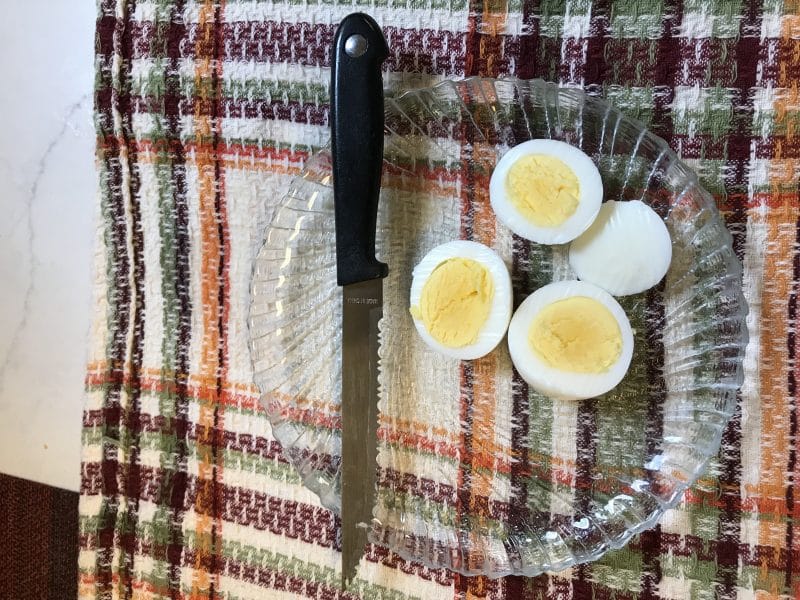 Follow these instructions for perfect hard-boiled eggs:
Bring a pot of water to a boil.
Using a slotted spoon, carefully place your large or extra-large eggs into the boiling water.
When water returns to a boil, cook the eggs for 12 minutes. Reduce cooking time by one minute for smaller eggs.
Immediately chill cooked eggs in a bowl of ice water for 3-5 minutes.
Now the fun begins!
Pour ¼ cup of water (or use a Negg capful) into the Negg.
Add your boiled egg to the Negg and snap on the cap.
Shake three to five times so that the egg strikes the top and bottom cap. You'll feel the shell soften.
Remove cap and see if shell looks like its shattering.
If the shell is still intact, shake another four times and check again. Repeat.
When the shell is cracking, remove the egg and slide off the shell.
It literally takes two seconds to remove the shell, leaving a whole, unbroken egg.
Slice the egg in half, toast a piece of homemade bread (I wish!) and you have breakfast.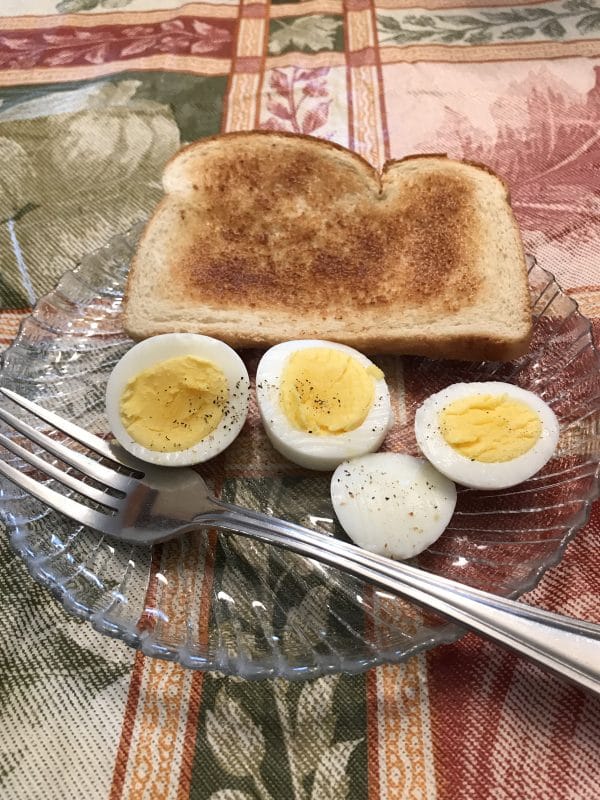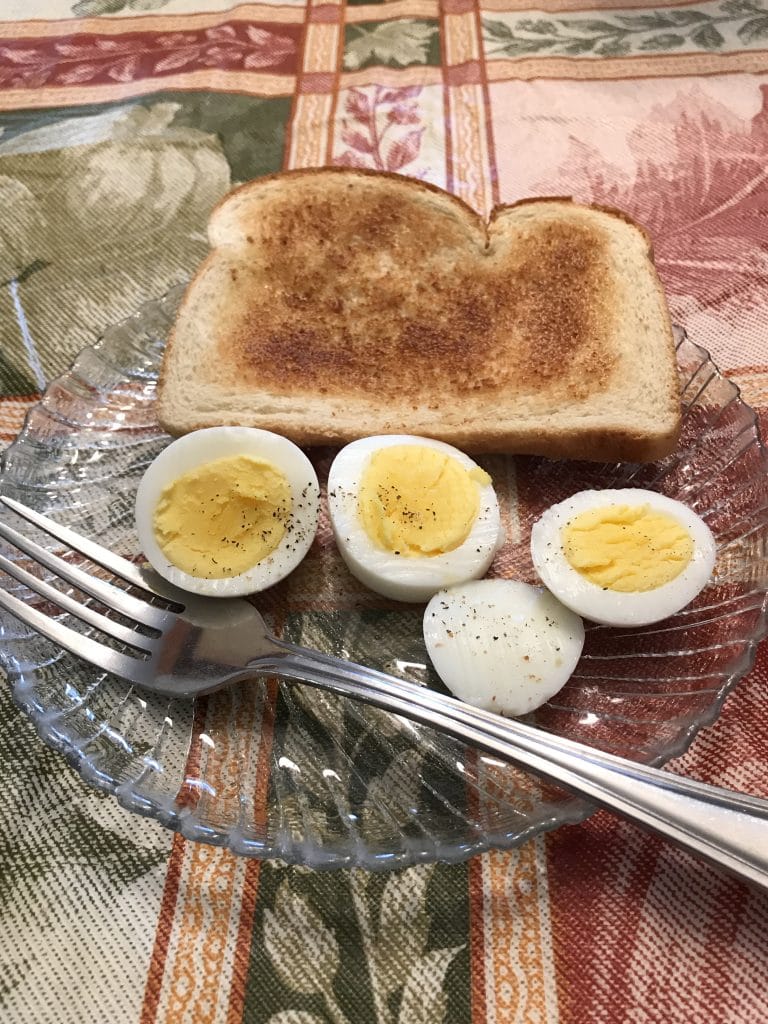 Because it's really pretty silly to only boil one egg, I cooked extras for later and refrigerated them.
The only tricky part in this whole process is how many times to shake the Negg. Let me take the guesswork out for you—warm, just boiled eggs are going to be ready after the first three or four shakes. Don't overshake! I did that at first and ended up with a crackly mess.
Refrigerated eggs need more shakes. We found 8 or 9 shakes were perfect. But you won't need more than 12.
Another item in the BabbleBoxx that I really enjoyed was the Organic Herbal Flavored Water from Trader Joe's.
I'm not really a fan of flavored water–I normally request no lemon in my water when eating out. So I was expecting to be disappointed with this product.
However, I was pleasantly surprised! The Lemon Ginger had a refreshing, not sweet taste, which was really tasty. The Spearmint flavor definitely tasted like spearmint. There is no sugar added to these waters, and just a dash of citric acid for zing.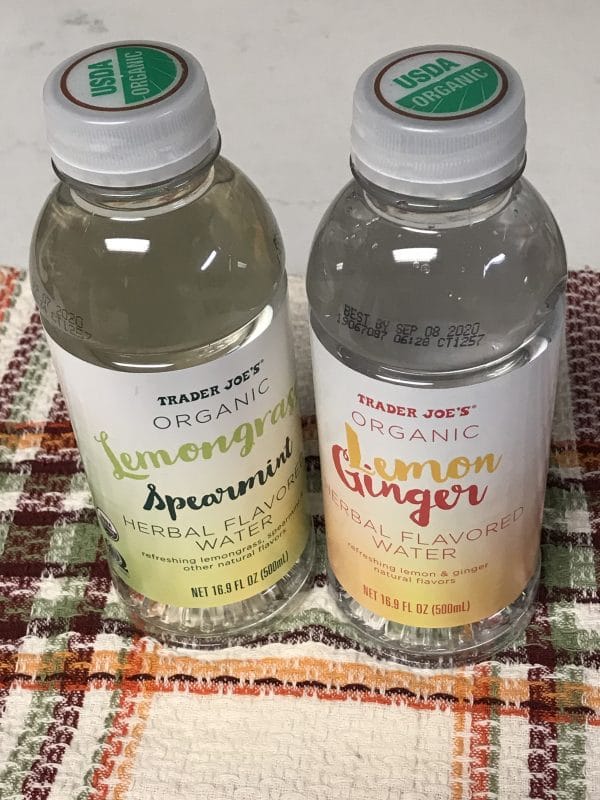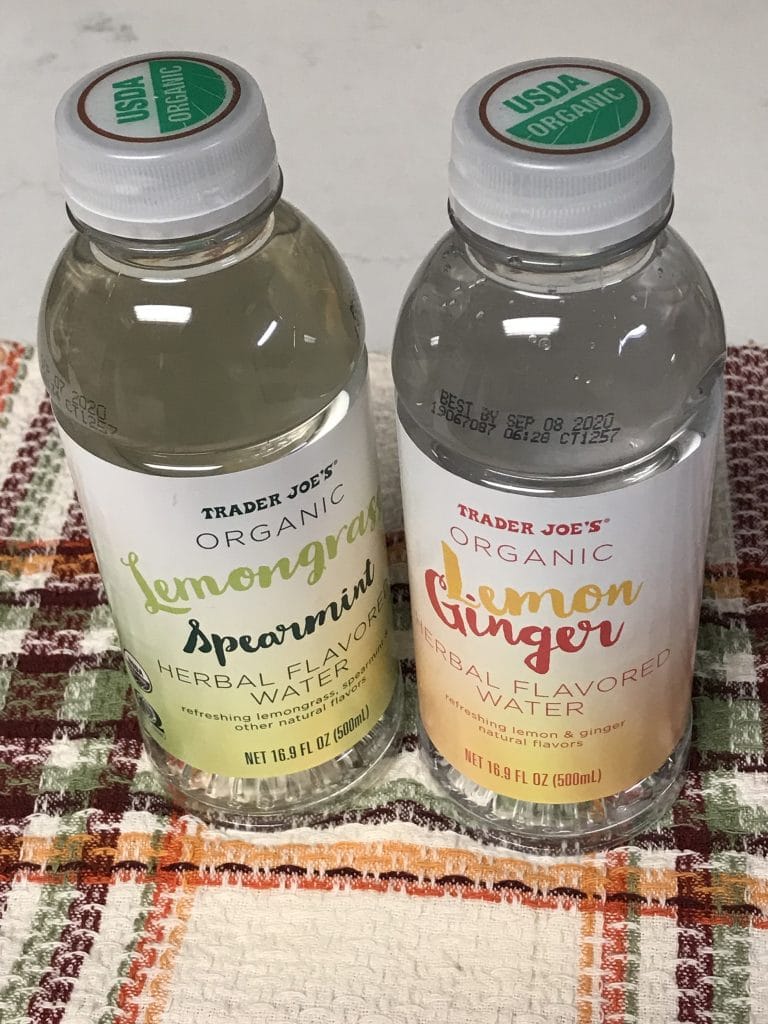 One product in the box which practically screams "I was made for Fall!" is the Simply Creamy Alfredo with Cauliflower from Ragu. Creamy alfredo sauce mixed with grilled chicken and angel hair pasta is a dish that fits right into the comfort food category.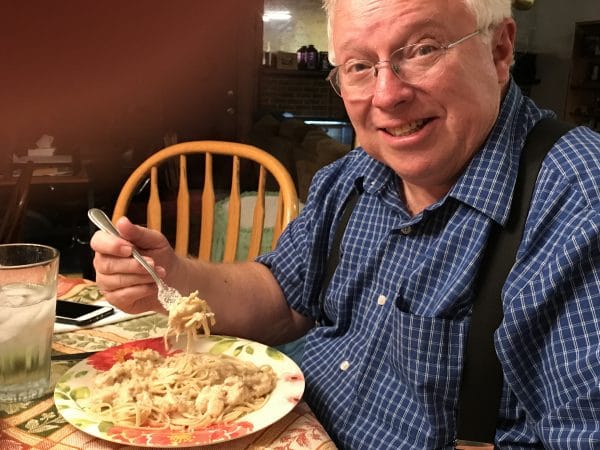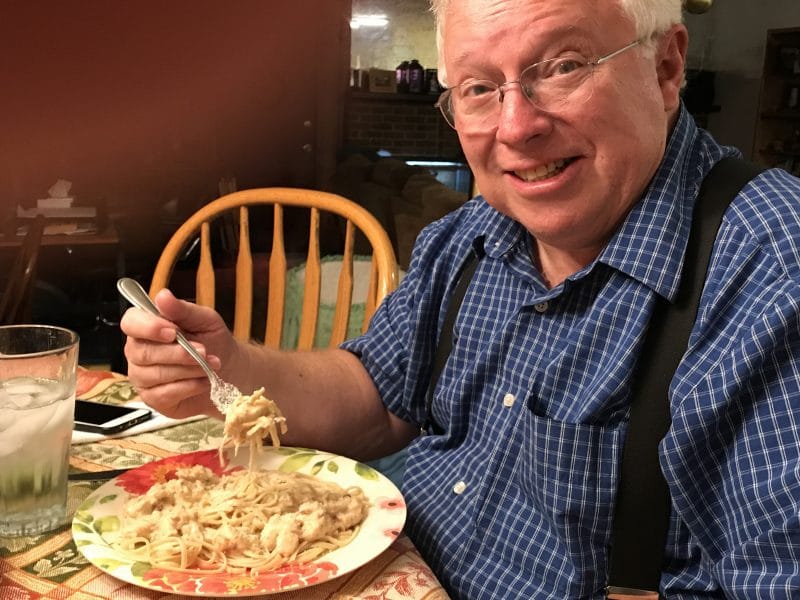 I heated the sauce up on the stove, and decided the cauliflower taste was a little too strong for my taste.
So I added a lot of pepper, and probably half a cup of parmesan cheese.
After simmering for five or ten minutes, the sauce was ready. If you are an alfredo fan, and would like the added healthfulness of cauliflower and milk instead of heavy cream, then try this out. You'll probably like it.
This chicken and tomato alfredo looks like a delicious way to make this as well!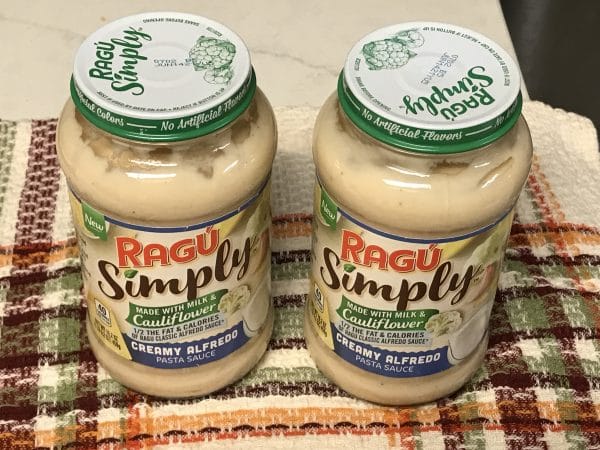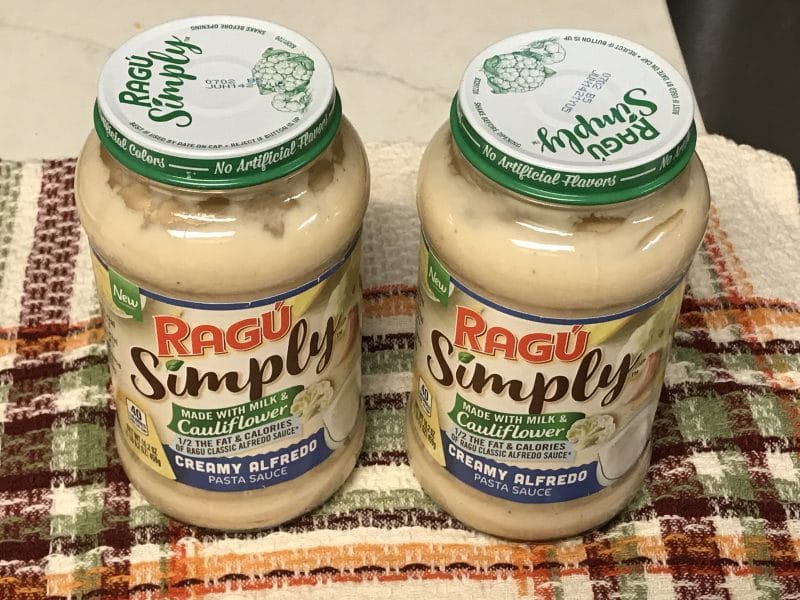 Sun-Dried Tomato Fruitons and Sun-Dried Cherry Fruitons from Traina Foods are a quick way to add fruit to a salad or dessert. The Cherry Fruitons looked like craisins but my husband thought they tasted more like regular raisins. He really liked them just as a snack. They are grown in the San Joaquin Valley of California and sold around the world.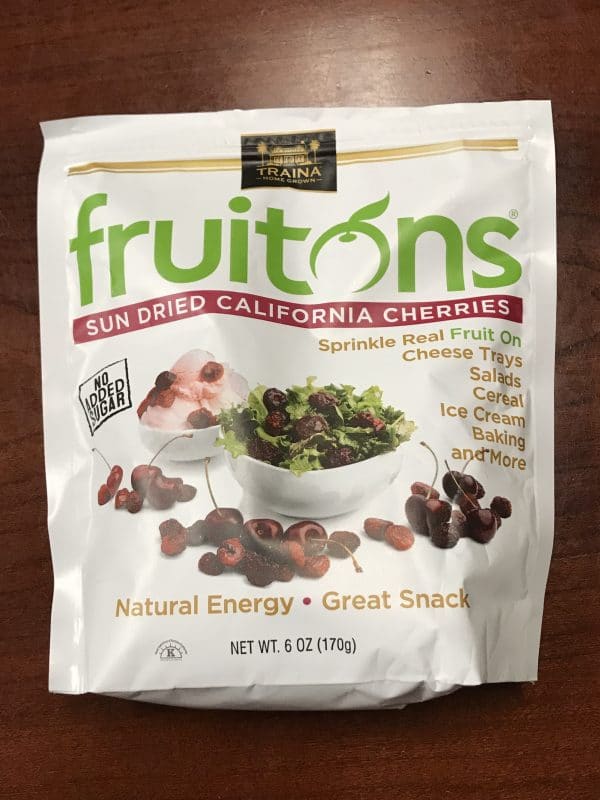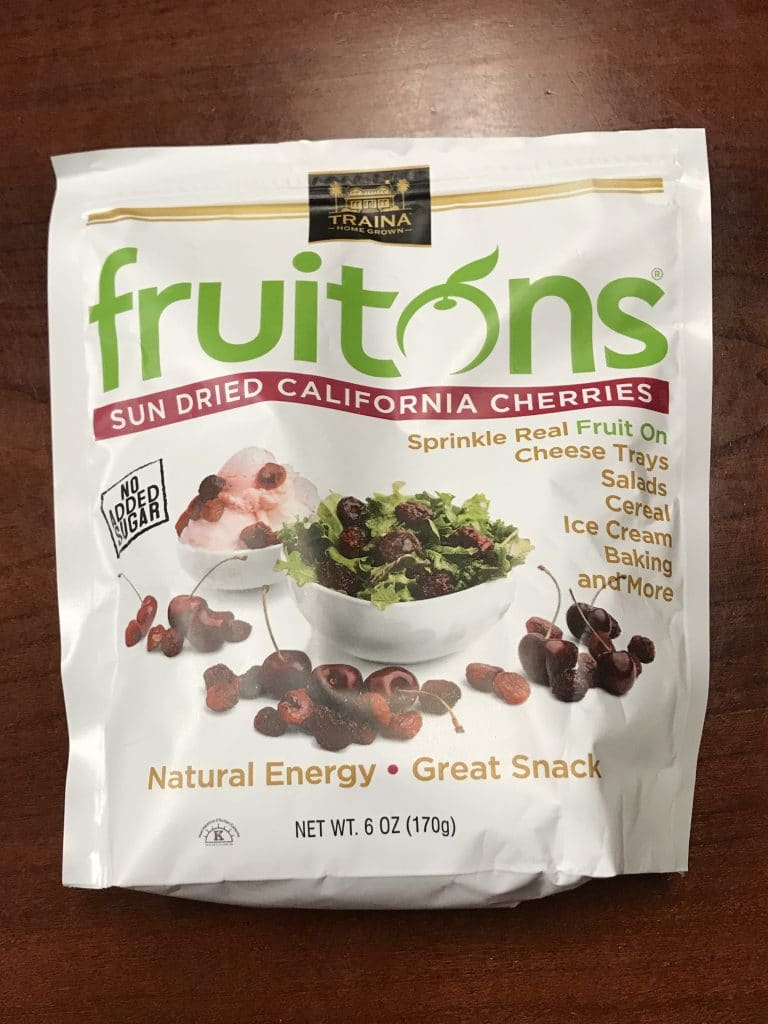 The final product in my Babbleboxx was a cookbook: "The Noodle Soup Oracle."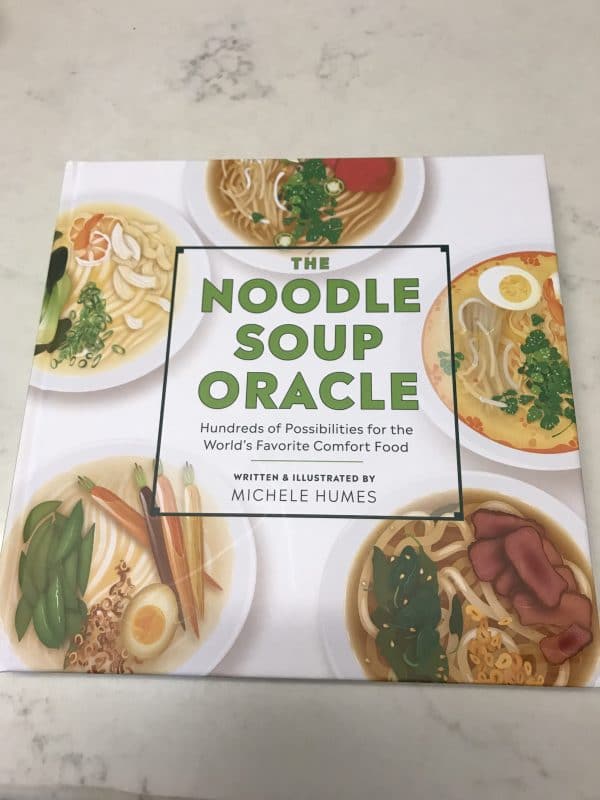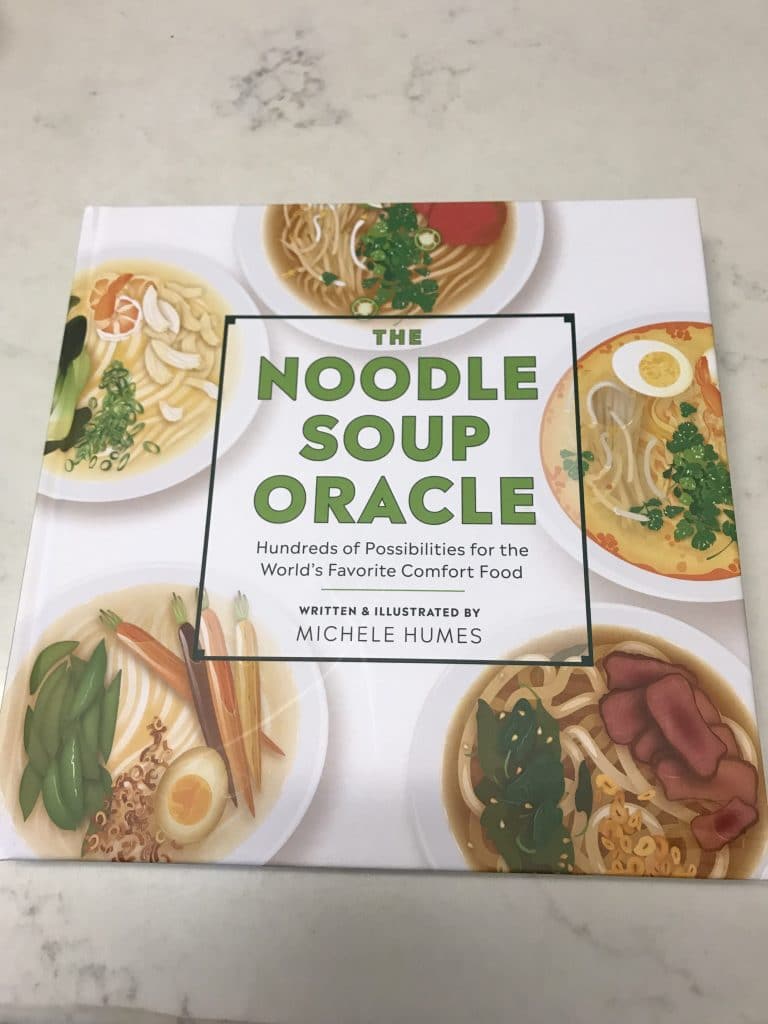 There are almost 200 pages of user-friendly recipes and directions for noodles, broths, and toppings.
There aren't as many pictures as I like in cookbooks, but the ones included are helpful.
The author has included some interesting stories, as well as directions for almost anything you might want to include in your meal.
You can find simple instructions for making shredded chicken or julienne carrots, as well as more complex items as Northern Thai-Style Broiled Pork Tenderloin.
The food actually sounds quite delicious –except for the tofu items but that's just me! All you tofu lovers will probably love them!
Babzanne is a mother of six, grandmother of sixteen, and lives in Colorado – though she'll always claim her true heritage as an Idaho girl! She has a degree in journalism but has been a stay-at-home mom for the past 35 years.