Around the time I was 16, I became interested in joining a gym. At that point, there weren't a ton of affordable options for a teenager with a limited budget. I tried a few different places, usually quitting after awhile because I couldn't afford it.
When I went to college, I used the free college gym for awhile, but I often found it lacking – broken equipment, or it was so overly busy, that I'd have to wait for 20 minutes before I could even do anything. During my time at BYU, I joined several different gyms in the area. Some options were better than others, but the gyms with no contract charged an arm and a leg, and the ones with a contract were not really great for college life – locking yourself into a two-year contract as a college student isn't usually wise. During our last year in Provo, we joined the Provo Rec Center, which was awesome for families, and while affordable, may not have been the best choice for a lot of students.
In recent years, I have seen a lot more affordable fitness centers pop up, and I think that's great. Even though people can exercise outside for free, I've personally found it easier to work out when I'm a member of a gym. There's just so many resources available in one place – it's great!
I was recently asked to check out a gym that opened earlier this year near me called YouFit Health Club in Littleton. I had never heard of this company before, and since it was just up the street, I figured it might be a good opportunity. After trying it out, I have to say, I'm very impressed – not only with the customer service and quality of the equipment, but the amazing prices as well. The only downside is that it doesn't have a child care facility, which is a necessity for me at this point in my life, but for anyone who doesn't have children (or who can leave them at home), it's an awesome option. I've really enjoyed trying it out, and I thought I'd share 10 reasons why you should consider joining YouFit if you have one near you!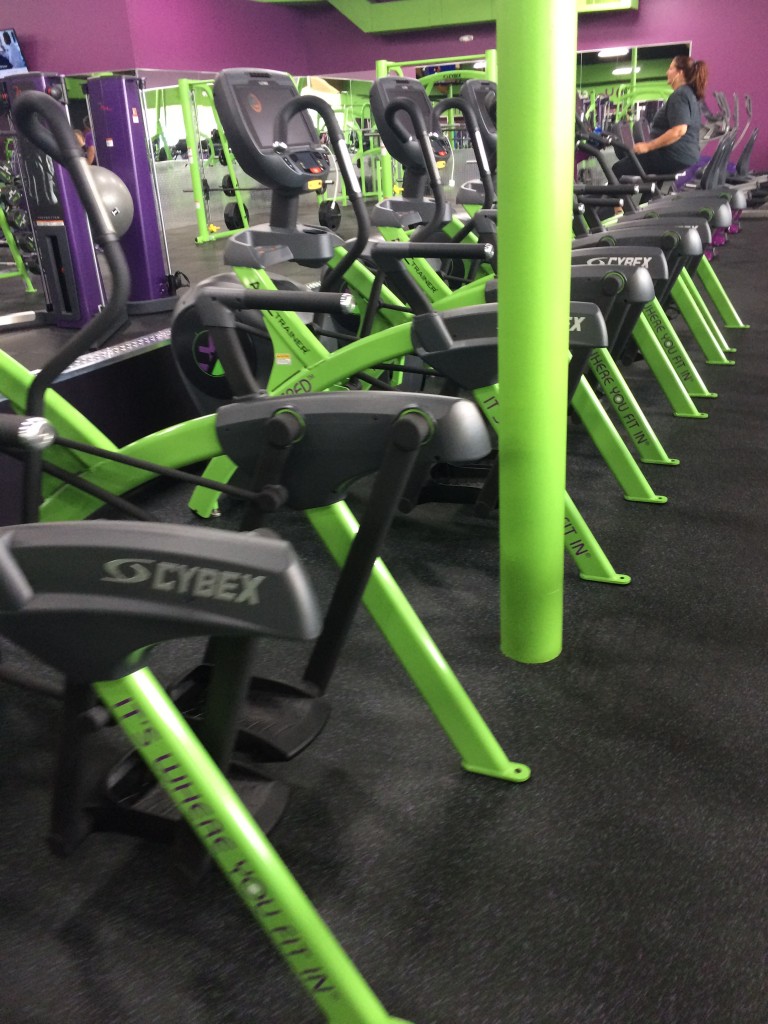 1) Inexpensive and flexible plans
This is definitely one of the best selling points of YouFit – they have two different plans available, and they are both very affordable. The cheapest one is $10 a month (you have to pay a $39 activation fee) – it is month-to-month, and it is only available for access to one gym. I think the Lime Card Pass is an even better deal though – it is 19.99 a month, but it includes unlimited guest privileges. So, say you want to sign up with your spouse – you are basically paying for two $10 a month passes, but you get more perks – such as access to the group classes.
When I was talking to the manager at my local YouFit, he mentioned another awesome plan – you can pay for a certain amount of days (so you could buy a block of 30 days) for $1 per day. This can be nice if you are living somewhere for a short period of time!
The best part is that there is NO contract! You pay your first and last month's dues when you register, but beyond that, you can cancel at any time. No hoops to jump through or long-term commitment needed.
2) Friendly staff
Admittedly, I've only been to one YouFit location, but everyone was so friendly. I was greeted when I walked in and when I left, and everyone was willing to answer my questions and help me out. All of the employees are certified in Fitness 101, so if you have any questions about equipment or need tips, they can help you. I believe you can usually tell from one location what the staff is like at most gyms – since a lot of it comes from training and upper management. I felt like they everyone was really down-to-earth!
3) Group Fitness classes
A lot of gyms offer fitness classes, though I've noticed the less expensive gyms often don't. YouFit health clubs offer a variety of group fitness classes – which they call YouGX. Most of them are based on exercises that are popular right now (such as Insanity and Zumba), and they are held in the morning and in the evening. At this time, these are only available at select gyms, so be sure to check and see if yours offers them!
4) Free Fitness Assessment
With both of the memberships, members get a free health and fitness assessment with one of the gym's personal trainers. From what it sounds like, this is a really awesome feature – they create a fitness plan specifically based off of your measurements, lifestyle, and goals, and the trainer will show you workouts that will work best for your particular needs. I can hardly wait for my session next week. Although I'm not looking to lose weight (since I'm pregnant), I will definitely be using the tips after my pregnancy to get into better shape!
5) Guest Privileges
I already mentioned this, but with the Lime Card, you get unlimited guest privileges. This is awesome if you want to split your membership with someone that you frequently go to the gym with. Anyone can get a one day guest pass to bring a friend – who knows, it might convince them to go!
7) Great for everyone
YouFit's motto is "It's Where You Fit In." Their goal is really to provide an atmosphere where everyone feels comfortable working out – whether they are beginners or advance. All the equipment has instructions for use, there's no catches to being a member, and the staff is ready and eager to help. It was created in 2008 by Rick Berks with the philosophy that gyms should be welcoming, not intimidating. I feel like they really accomplished that!
8) YouFit Express Workout
Have you ever been to a gym and just stumbled around from equipment to equipment, hoping to get a good work out? Or perhaps you printed off a workout from the Internet and you end up feeling silly as you flip through papers at a machine? I know I have! While most equipment I've seen has some kind of instructions on it, I usually just pick random machines and use them. At YouFit, they have an Express Workout set up – it's a 30 minute circuit workout that is set up with both cardio and strength exercises, and it's super easy to follow. They even have daily (free) classes where you can come and have one of YouFit's employees show you exactly how to do the workout. It's really great for someone who just wants to have a 30 minute workout but get the most out of it. I can't wait to try it out!
9) High end, quality equipment
The first thing I noticed when I walked into YouFit was how organized it was – everything is in green and purple, and it seemed like everything had a spot. The second thing I noticed was how high quality all of the equipment is. They have tons of different machines – including machines that a lot of gyms don't have! I also loved that there were lots of multiples of machines – no waiting for someone to get off! There were doubles of most of the strength machines, and tons of options for cardio machines. All the cardio machines have cable television, hook ups for phones and iPods, and some of them even have personal fans. This may seem silly, but I was really loved how easy it was to change the channel, my workout, etc. on the machine.
10) Well Maintained
Finally, the gym is so well maintained. The bathrooms and locker rooms are clean – all the equipment looks like it's in pristine condition, and everything just seems organized. I felt like I was able to walk in between machines without disturbing others, and it was easy to find what I was looking for. I was very impressed with this gym, and I think it's a great option for anyone looking for a low-cost gym with high quality machines and service. YouFit's color is green, which is representative of their goal to be the "greenest" gym in America. They use lots of recycled materials in their clubs, including floors that are made of recycled tires or Nike grind!)
This post is sponsored by FitFluential on behalf of Youfit.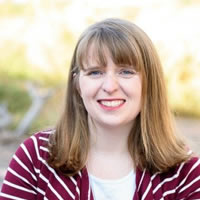 Katie is a Colorado-native, BYU graduated, and most importantly, wife to one and mother to three beautiful boys. She is passionate about sharing her experiences with others – especially about pregnancy, breastfeeding, cooking, and crafts. She is an International Board Certified Lactation Consultant. She loves spending time with her family and helping others find joy in family life.