Do you have any fun Mother's Day traditions? Growing up, all the kids that were at home would wake up bright and early, and create a breakfast-in-bed feast for our mom (and the same for our dad on Father's Day.) My mom will often say that the meals got significantly better as we got older. Makes sense, right?
But, if you were like my mom, you might help out the kids by purchasing some of the breakfast foods beforehand. So, if you are looking for an easy, and delicious, breakfast or brunch treat for mother's day, to maybe buy the ingredients, put out the recipe, and nudge your kids in the right direction…you've come to the right place.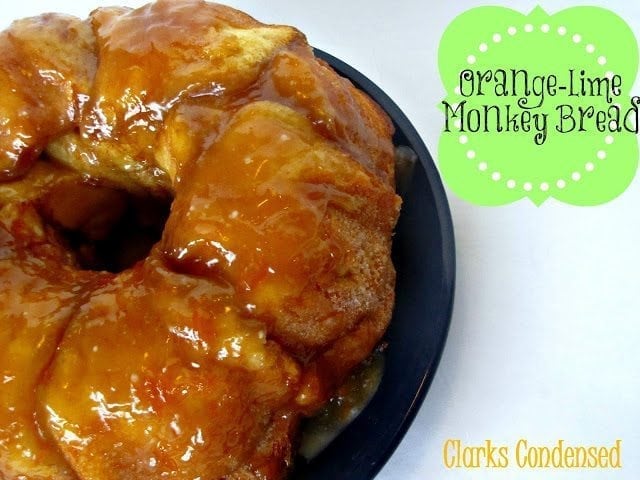 I pinned the
inspiration for this recipe
 a few weeks ago, and planned to make it while my family was here. Well, the morning I was planning to make it turned out to be a lot crazier than I anticipated, so that plan got thrown out the window. This past Sunday, I was feeling particularly ambitious before we went to church, so I decided to pull out the recipe and see what I could come up with.
Let me tell you, it tastes as amazing as it looks. The citrusy flavor from both the orange and lime balanced quite nicely with the sugar, and, everything caramelized perfectly. It was the perfect Sunday morning treat, and best of all…it was so easy! Definitely my definition for the perfect recipe.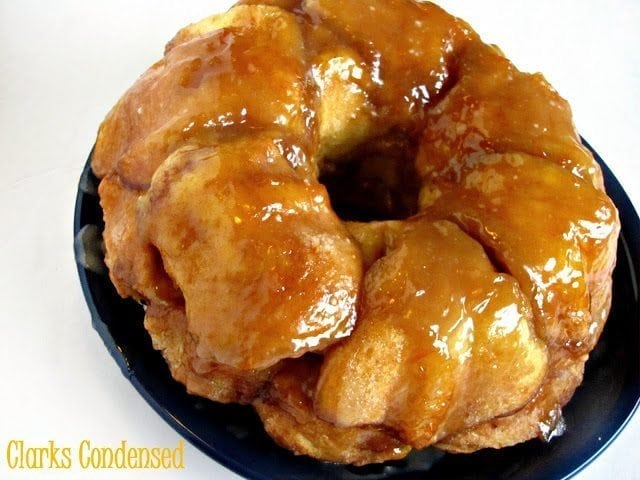 Orange Monkey Bread Recipe

Ingredients

Bread:
2 (12 oz) cans of Pillsbury Grands! Refrigerated Biscuits (or similar)
1 1/2 cups granulated sugar
2 teaspoons cinnamon
1 large orange
1/4 cup butter
Glaze:
1/4 cup butter, melted
1 tsp vanilla
1 Tablespoon + 1 teaspoon lime juice
1 cup powdered sugar.

Instructions

Preheat oven to 375. Spray a bundt pan with cooking spray and set aside.
In a small bowl, zest all the peel on the orange. Combine with cinnamon and sugar. Set aside. In another bowl, melt 1/4 cup butter, and then mix together with the juice of the orange.
Dip each piece of biscuit dough in the butter mixture, and then in the cinnamon sugar mixture. Layer biscuits in bundt pan evenly. Pour remaining butter mixture over the top of layered biscuits. Bake for 30 minutes.
In the meantime, whisk together butter, vanilla, lime juice, and powdered sugar. Set aside until bread is done. Bread is done when it starts to turn golden brown. Let cool in pan for a few minutes, then flip onto a dish. Drizzle glaze over the top, and serve.

7.7.0.1

958

https://www.clarkscondensed.com/recipe/orange-monkey-bread-recipe/

This recipe was created on ClarksCondensed.com. Feel free to distribute as needed, but if you post it on your own site, please link to back to ClarksCondensed.com
–>