The Best Outdoor Games for Adults
This is a sponsored conversation written by me on behalf of Dr Pepper®. The opinions and text are all mine.
One of the things we love most about having our own house and a big backyard is being able to host parties.
We love inviting over friends and family – especially during the summer when the weather is great and darkness falls just a little bit later.
While we love eating good food and visiting, Forrest and I think that having some fun outdoor games is also key to an enjoyable get together.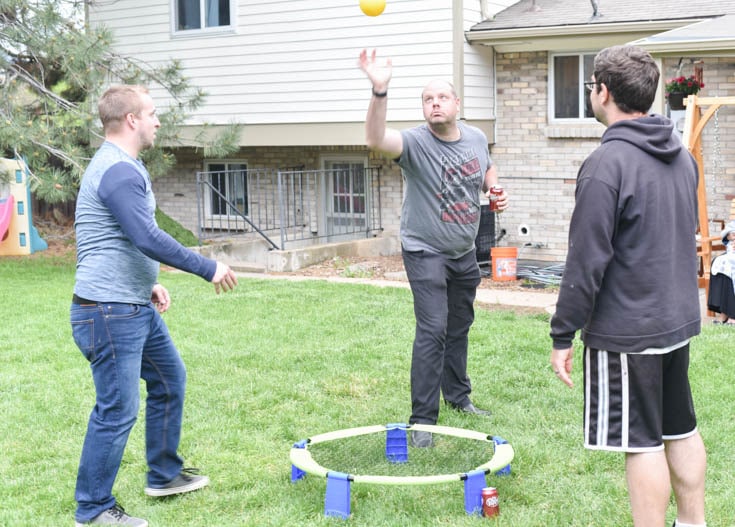 Recently, we invited over my brother and his wife, as well as my good friend, Marianne, and her husband over for a BBQ, Dr Pepper from Walmart, and some fun in the backyard. It had been raining all day, but it fortunately let up just in time.

After a delicious dinner of hamburgers, hot dogs, fruit, potato salad, and strawberry shortcake, we were ready for some fun games!
Everyone had so much fun laughing, being silly, and just enjoying one another's company. We enjoy getting together with smaller groups of people, because it seems like you can get to know each other just a little better that way.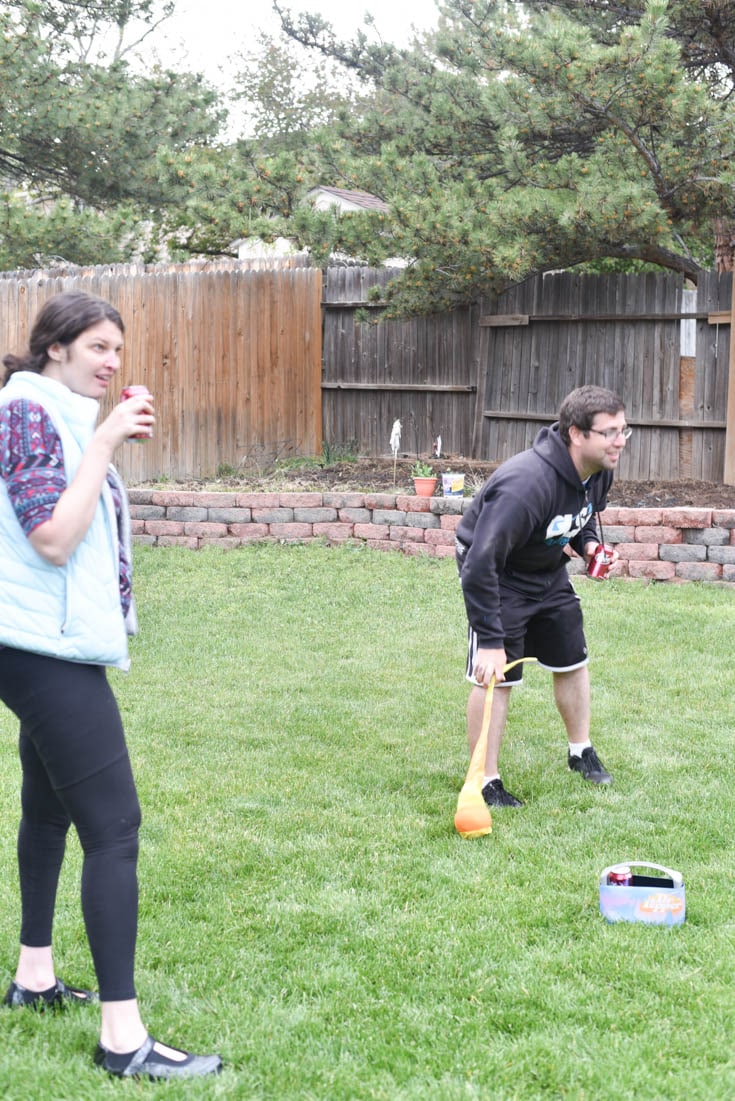 And, of course, drinking everyone's favorite beverage!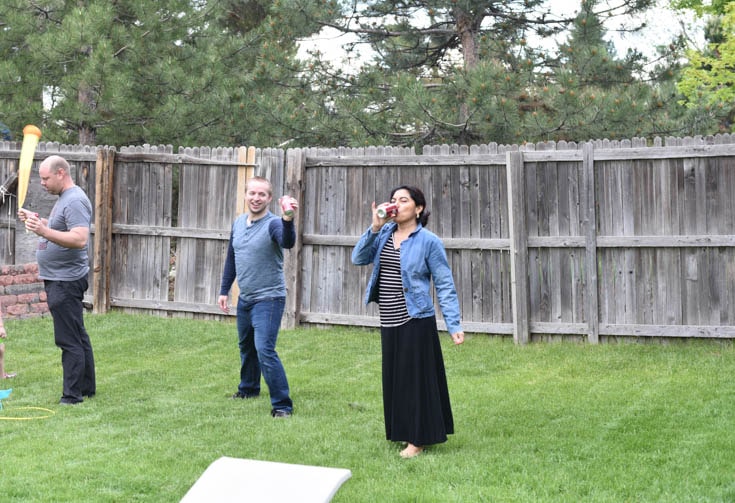 Since we love playing games outdoors so much, I thought I'd share a list of the best outdoor games for adults. These are games that we have so much fun with – as well as a few games suggested by some of my friends.
Let me know if I missed any of your favorites!
The Best Outdoor Games
Spike Ball – Well, until a few hours ago, I called this game "Four Square Volleyball", but apparently the official name is Spike Ball (we must have bought an off-brand version ;-).
We love it! You can have 2-4 players, and it's a great work out. Plus it's super competitive!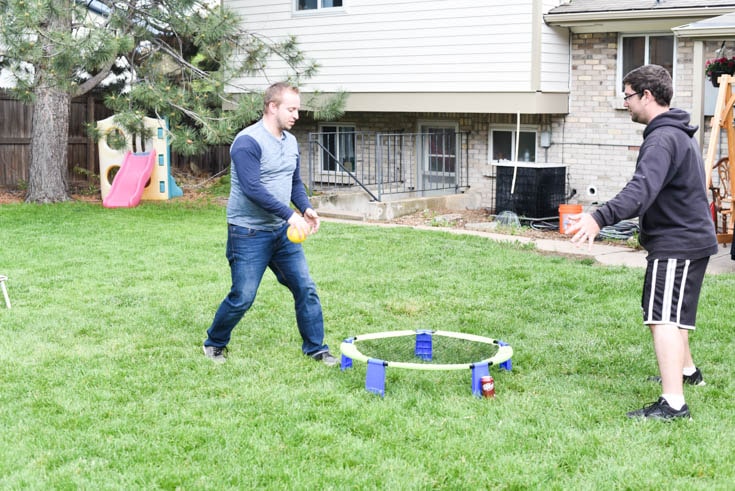 Ladder Ball
Badminton
Bocce Ball
Ultimate Frisbee
Yard Darts
Volleyball
Comet Ball Crash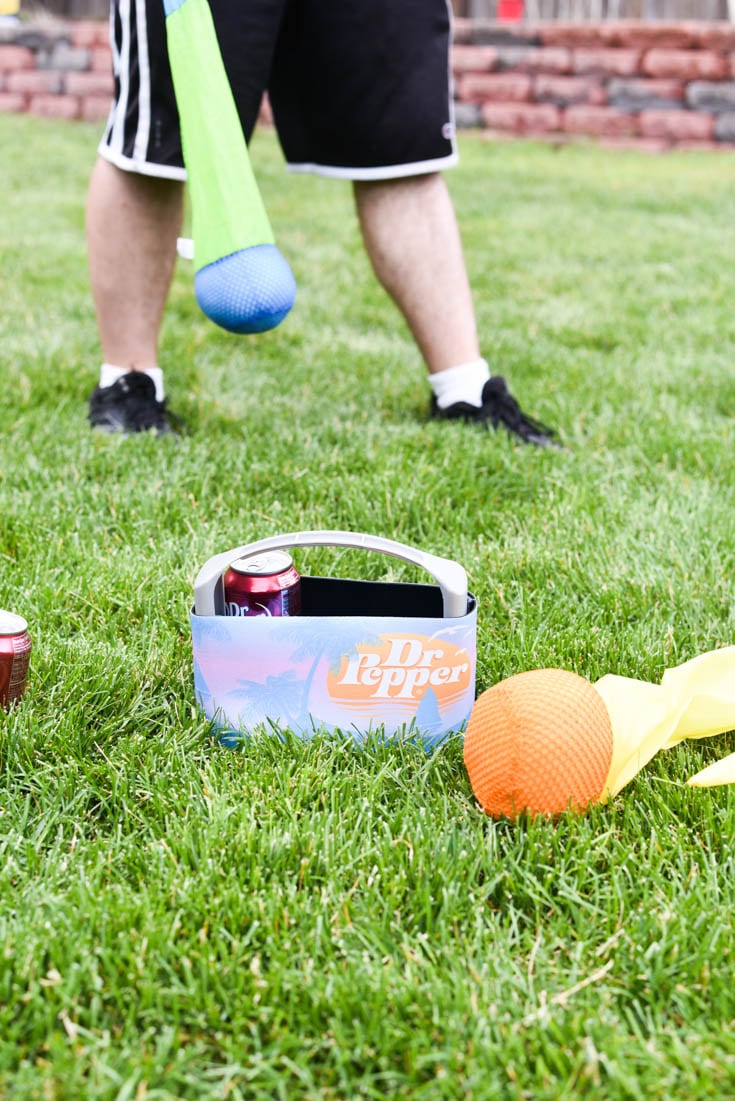 Corn hole (make your own corn hole board!)
Croquet
Life Size Jenga – there are lots of fun tutorials for this!
Yard Yahtzee – you can make your own or buy a set from the store!
Water Balloon Volleyball
Horse Shoes
Glow in the Dark Capture the Flag (use glow sticks! Perfect for when the kiddos go to bed!).
And we all know that once the Dr Pepper gets pulled out, things can get even more fun! This summer, when you buy any Dr Pepper from 6/15-8/15, you can upload your receipt to http://bit.ly/2pts8Qo to get this fun 6 pack can/bottle holder with ice pack: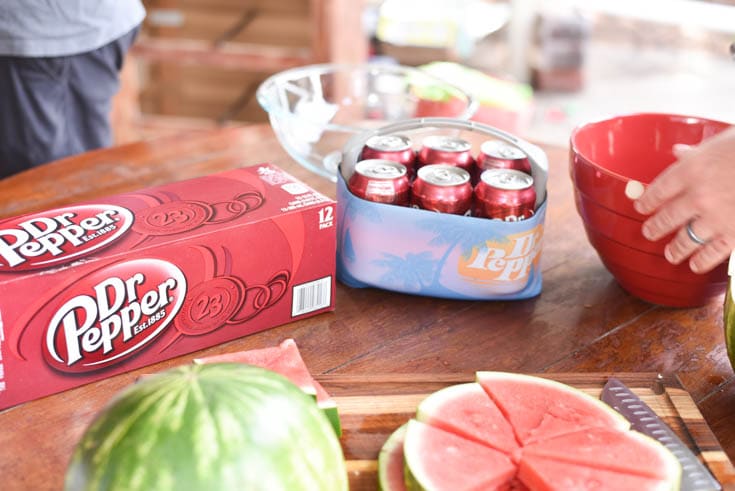 Or other prizes, such as:
Spend $5, get a unicorn beverage holder inflatable
Spend $10, get a Walmart E Gift Card worth $5
Spend $20, get a 6 pack can/bottle holder with ice pack
Spend $40, get a Dr Pepper bottle shaped pool float
This summer, you can also buy the newly packaged Dr Pepper beverages featuring "Pick Your Pepper" designs which were designed by millennials at Walmart starting 6/15/17.