Fall is one of the best times of year. The weather starts to cool down, the smell and taste of pumpkin is everywhere, and it's just so cozy. I especially love fall, because it's when Halloween happens! I know that not everyone loves Halloween, but I really do. Not necessarily all the scary aspects of it (I'm a big wimp!), but the candy, the food, the costumes, and just having fun. I love fun Halloween traditions!
Halloween was always so much fun growing up, and that's something I hope Jack thinks as well. Here are a few ways to make Halloween memories that last a lifetime!
Play Fun Tricks
Trick-or-treat! How come most people just focus on the treat part?! The tricking part can be really fun, too. It's especially fun when you involve your kids. I'm not talking about mean-spirted jokes, or TP'ing a person's house or something…just good ol' tricks that make people jump, and then laugh afterwards. Make it a family tradition to see who can come up with the most clever trick (and, of course, reward it with a treat!)
Jack loves to play tricks on us (and he equally loves when we play tricks on him.) We have this spider from Hallmark that is motion-activated. We thought it would be fun to put it on the light fixture that is right after our front door. When someone walks underneath it, it jumps down and says a witty phrase. This is Jack watching it "attack" Forrest. Jack's reaction was priceless!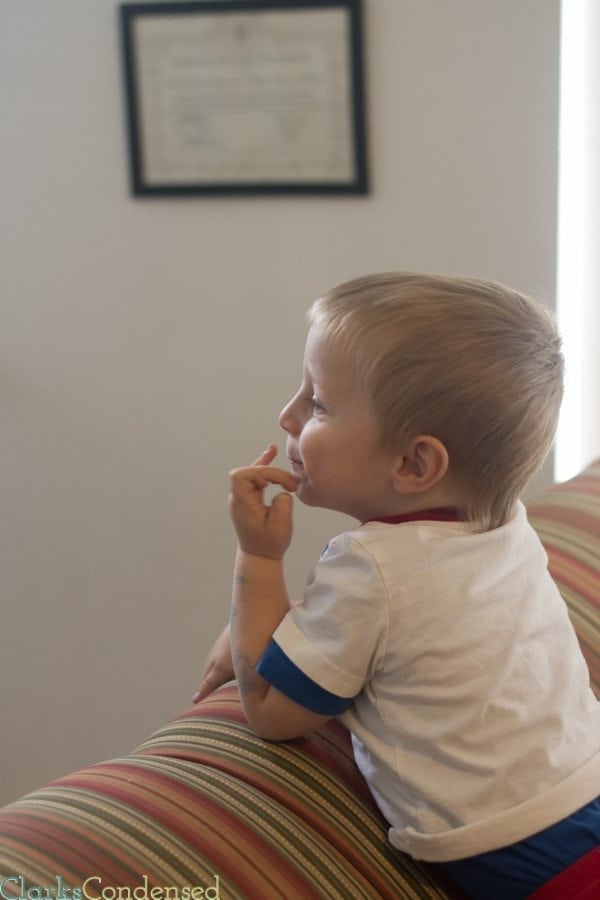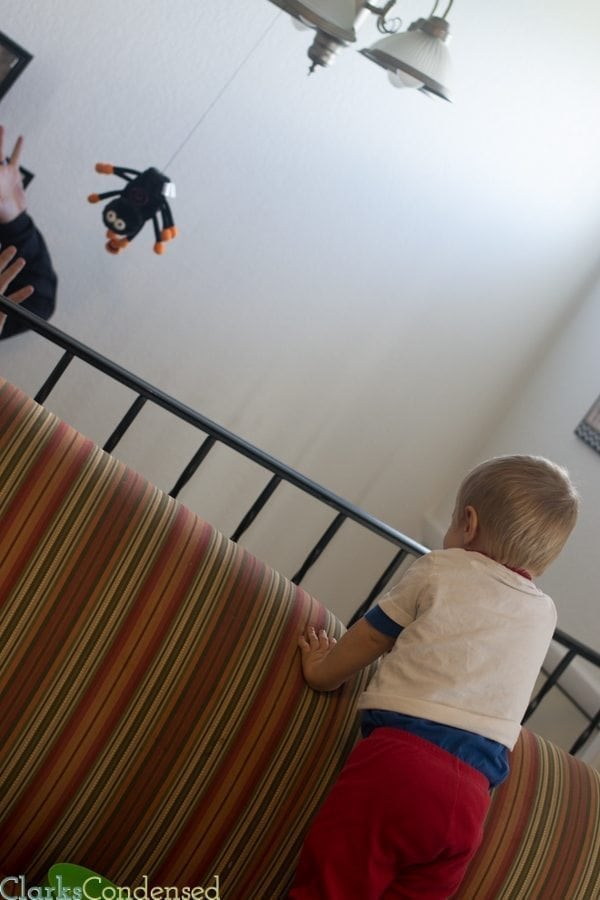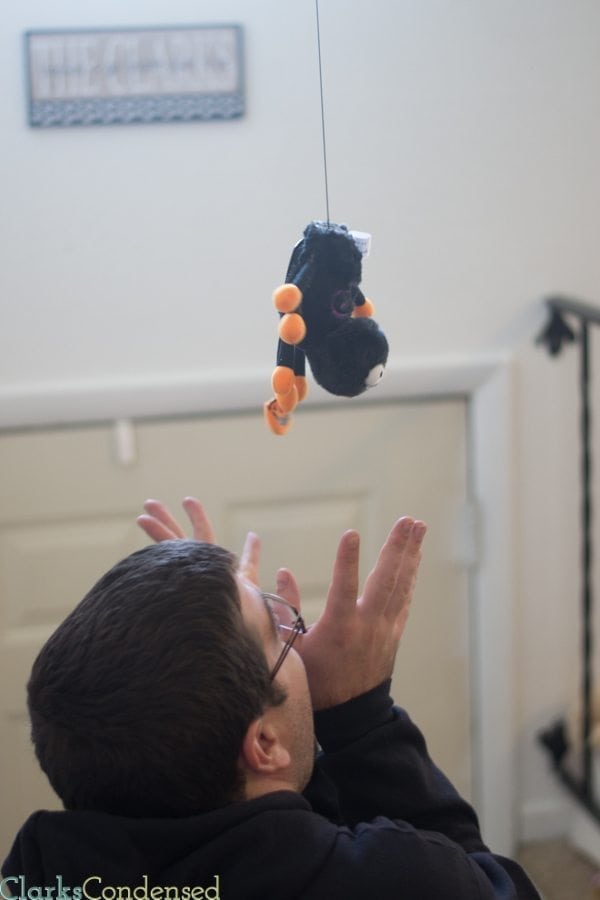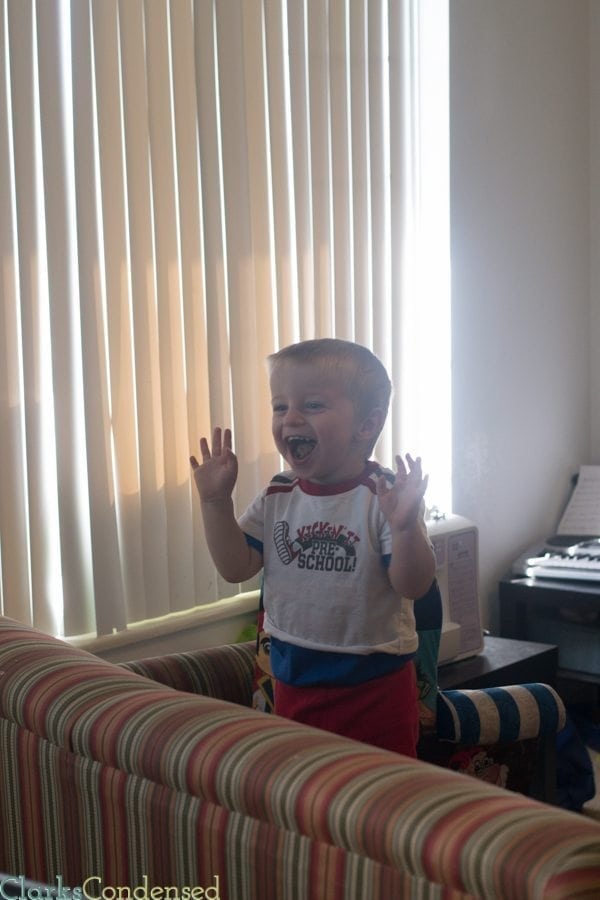 Decorate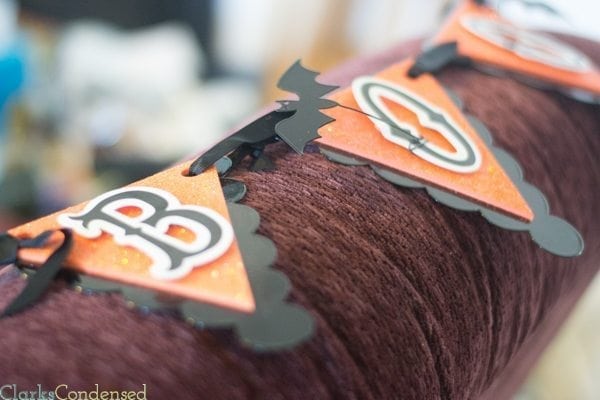 I would always count the days until October first, when my dad would finally let us get down the Halloween decoration box from the attic. Besides Christmas decoration, my mom's Halloween decorations were always my favorite to set up, and they still are. We don't have a ton of decorations accumulated yet, but I still look forward to getting them out each year.
Involve your kids in the decorating process! Sure, after they learn the tradition, they may try and get you to get them down earlier and earlier each year, but decorating together and enjoying those decorations throughout the season is a great memory. All my friends remember how my mom always had such fun decorations, and she still does. It just makes life a little more fun. I saw someone say on Facebook today that their grandmother said we need as many reasons to celebrate as we can — I think that's why I enjoy decorating for holidays so much!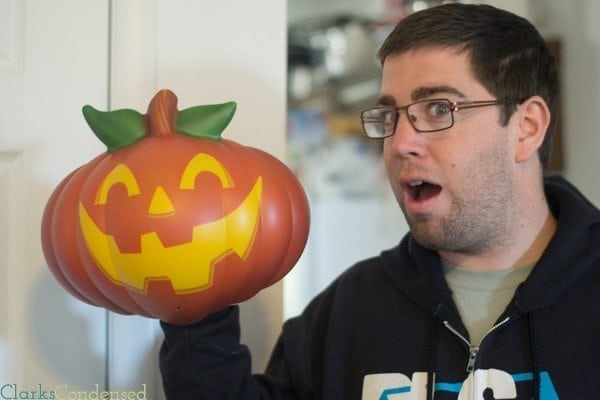 Go to a Pumpkin Patch or Corn Maze
There's just something so fun about going to a pumpkin patch and picking out the perfect carving pumpkin. I always loved getting pumpkins with my family growing up, and it's something I always insist we do now, as well. We live in an area where there is a plethora of pumpkin patches, and it just doesn't feel like our Halloween has been complete if we haven't gone to one.
The pumpkin patch we usually go to also has games and a giant corn maze. While I'll admit that corn mazes aren't exactly my favorite thing, they are still a fun fall activity. It's a great thing to do with your family each year. As your kids get older, they can be even more fun.
Family Costumes
This is a tradition I've kind of started since Jack's first Halloween. I don't know how long he'll want to dress up in themed costumes, but I sure think it is fun. My friend, Hilary, is pretty much the master of themed family costumes – be sure to check out her post where she shares 10 tips for family Halloween costumes. It's a great read!
For Jack's first Halloween, we were all super heroes (with him being the cute Jack Jack from The Incredibles!) Last year, we were Daniel Tiger's family. Even though hardly anyone knew who we were, and thought Jack was just dressed up as Tiger with a red jacket on, it was still a lot of fun. I look forward to coming up with themed costumes in the future, and hopefully someday, getting Jack involved in the brainstorming process!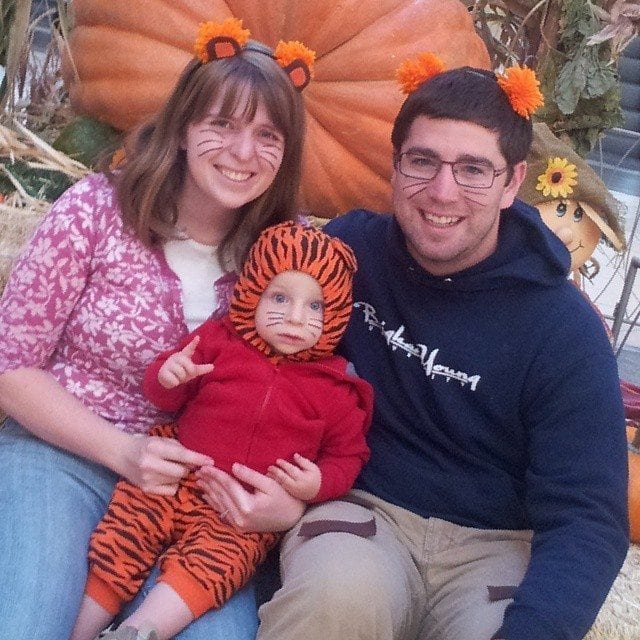 Carve Pumpkins
Could it be Halloween without carving pumpkins?! I think not. Believe it or not, I absolutely LOVE digging into pumpkins and getting out all the "guts" and coming up with a design for my pumpkin. Mine always end up looking rather silly, but it's a fun tradition I love doing. I remember when I was younger, my siblings and I would draw a picture of how we wanted my dad to carve our pumpkins, and without fail, he always came through.
If you don't want to carve pumpkins (or want to involve your kids even more, since they probably shouldn't be using a knife), I've seen so many cute non-carving pumpkin decorating ideas. You can use paint, chalk, glitter, etc. Just have fun with it!
Have a Halloween Dinner
I've mentioned this several times on our blog (including just yesterday on my loaded potatoes stuffed peppers post), but a Halloween dinner is an absolute MUST in our family! It's something I love participating in every year, ever since I was young, and I know everyone that attends always enjoys it, too. Our dinner-in-a-pumpkin is always our favorite for our Halloween dinner!
Overall, I just think it's fun to make holidays just a little more special. I know there's plenty of people out there who absolutely detest things like this (and they make it known with their judge-y, mean blog posts), but I think if you want to make holidays more fun, then there's nothing wrong with it! I feel very strongly about having family tradition and holidays are the perfect time for that. Most of these traditions are pretty simple, but they can create a lifetime of memories for your and your children (and grandchildren!)
And for your viewing pleasure, here's Jack dancing his heart out with one of our favorite decorations, a dancing trick-or-treat bag!
This conversation was sponsored by Hallmark. All opinions are 100% my own. I really do love Halloween this much!