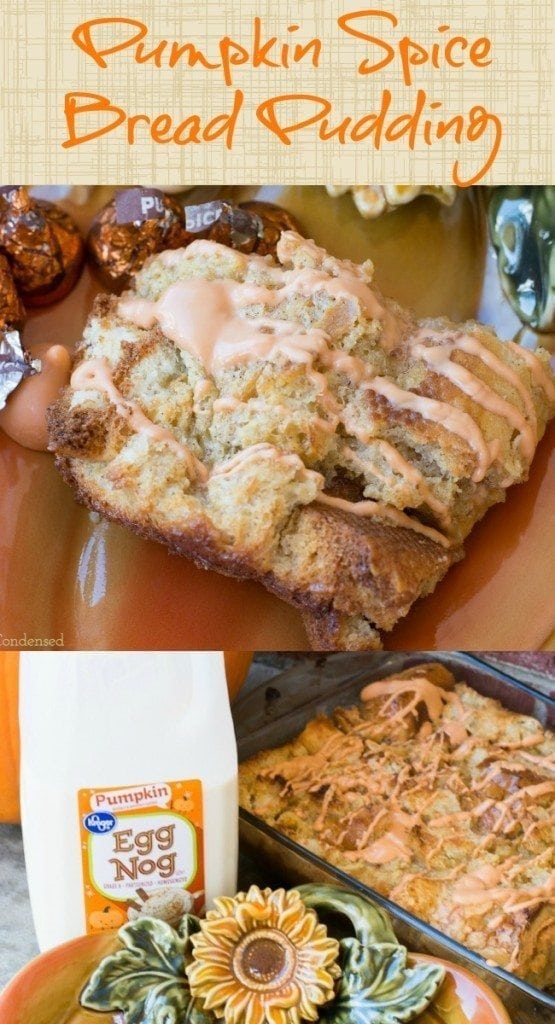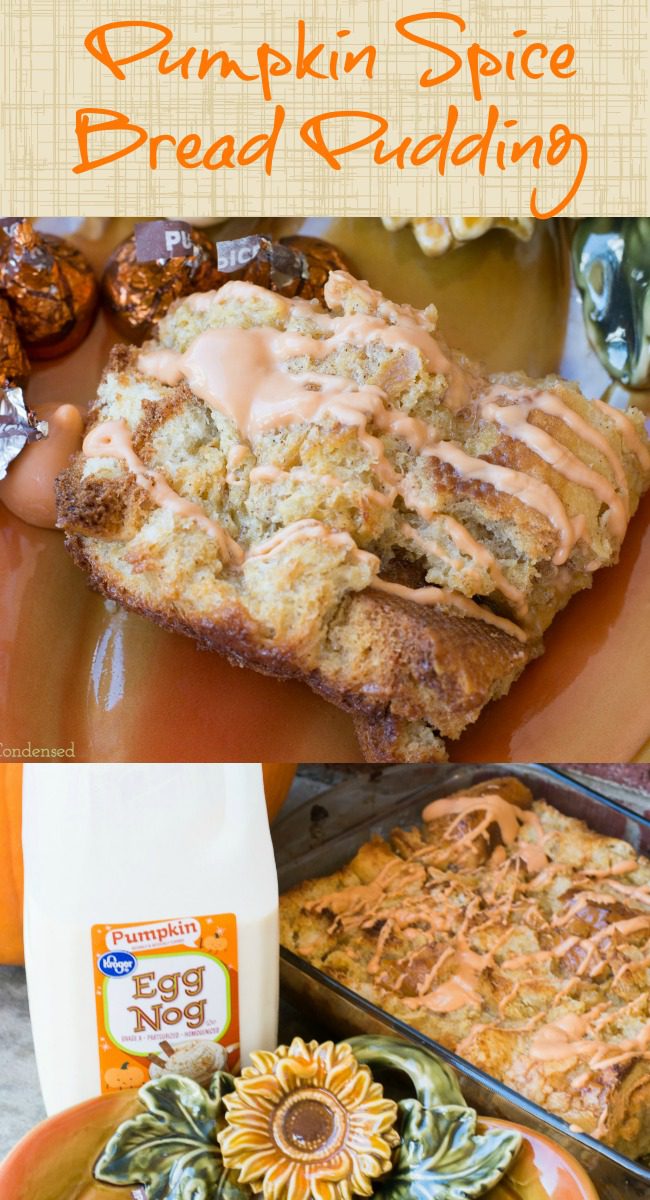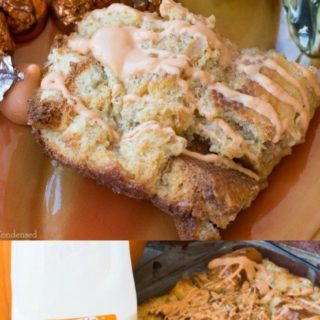 Spiced Pumpkin Bread Pudding
This serves a sizable
Ingredients
12 slices of day old bread or just one loaf of day old/stale french bread
4 tablespoons of butter
7 eggs beaten
2 cups of pumpkin spice eggnog
1 cup of sugar
2 teaspoons of pumpkin pie spice
2 teaspoons of vanilla extract
About 8 Spiced Pumpkin Pie Hershey Kisses
Instructions
Preheat oven to 350 Degrees F
Break bread into small pieces and place in a 9x13 in. baking dish.
Drizzle melted butter over the bread.
In a mixing bowl mix the eggs, egg nog, sugar, pumpkin pie spices, and vanilla. Mix thoroughly. Pour mixture over the bread, then press down on any dry bread to get it covered and soaking up the mixture.
Bake in the oven for 45 minutes, and until a toothpick/knife can be inserted and pulled out cleanly.
Melt pumpkin kisses in the microwave and drizzle over the top of the bread pudding. Serve warm with whipped cream and a dusting of pumpkin pie spice on top (obviously, optional).
When Forrest saw pumpkin eggnog at the store a few weeks ago, well, he couldn't resist picking up a container of it. We happened to have some leftover french bread that was just asking to be made into bread pudding, so this recipe was the result.
It's a really yummy and quick recipe, and I think it would be perfect for Thanksgiving. We really enjoyed it! The flavor is rather delicious, and it is very moist.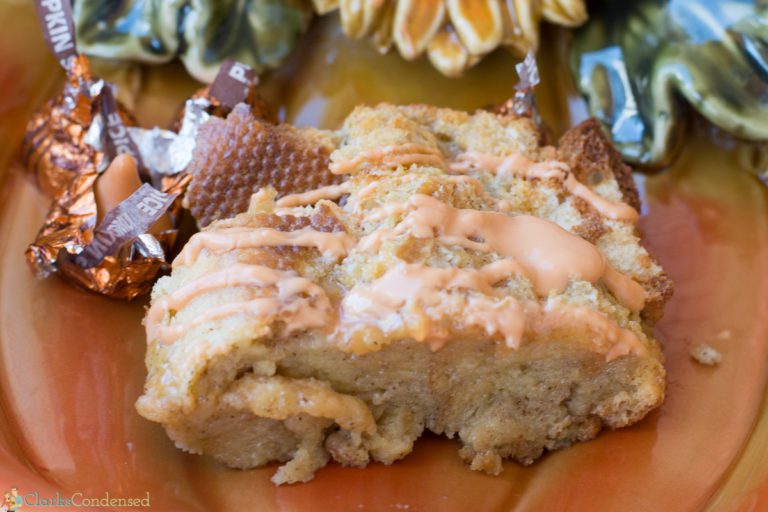 COMMENT POLICY:
All we ask is that you be kind. We welcome differing opinions, but any comments containing personal attacks, sarcasm, etc. will be removed immediately. Keyboard warriors aren't welcome 🙂 All comments are moderated and may take time to be approved. Anything not pertaining specifically to the content of a post will be removed (including comments about ads).