Love meat and lasagna but looking for an easy recipe? These meat lovers lasagna rolls satisfy all those requirements! By using simple ingredients and high quality Ragu spaghetti sauce, this meal will be on the table (and in your tummy) in less than an hour!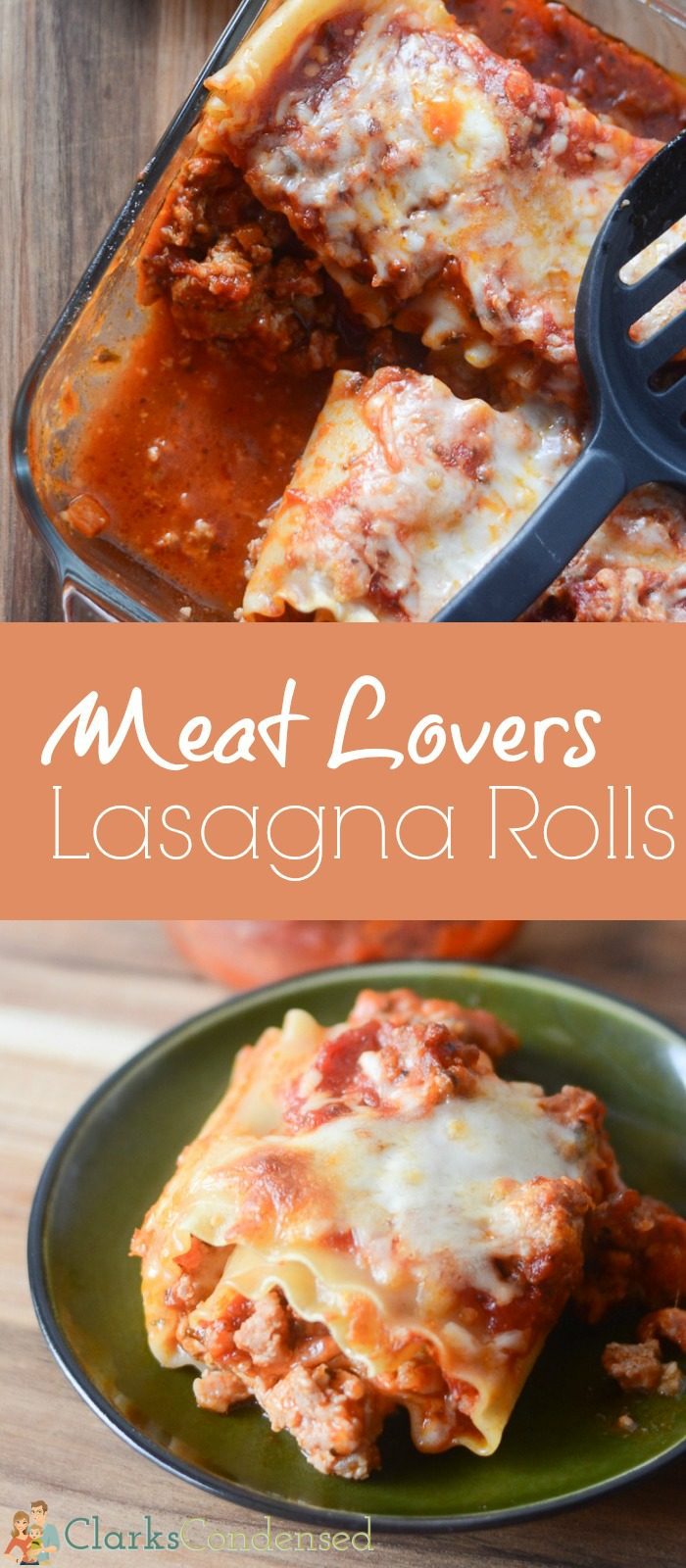 Meat Lover's Lasagna Rolls Recipe
Author: Katie Clark
Serves: 6 lasagna rolls
Ingredients
½ pound ground turkey or beef
½ pound Italian Sausage
1 jar Ragu Chunky Garden Combination
2 cups mozzarella cheese
Grated Parmesan Cheese
Six lasagna noodles
Instructions
Preheat oven to 350 degrees.
Bring a pot of water to a boil and cook lasagna noodles. Drain.
Brown sausage and ground turkey/beef. Drain excess grease and return to pan.
Add ¾ of the jar of the spaghetti sauce to the meat mixture. Heat until warmed through.
In a 8x8 baking dish, add a layer of the meat sauce.
Lay out the lasagna noodles onto a pan or cutting board.
Add a layer of meat sauce across the entire noodle and then top with shredded mozzarella and parmesan cheese.
Carefully roll the lasagna roll up. It can get a bit messy be careful!
Place each lasagna roll into the pan.
Top with the rest of the spaghetti sauce from the jar and about ½ - ¾ cup mozzarella cheese.
Bake for about 25 minutes or until cheese is melted.
Did you know our most popular recipe is my mom's meat lasagna recipe? I'm not too surprised. It's pretty delicious and super easy. It may not have ricotta or other random cheeses in it…but that's why I like it. I'm not a fan of ricotta (or any other soft cheese!)

Even though that recipe is about as easy as they come, I thought it would be fun to mix it up a little bit and make lasagna rolls. I have seen these floating around Pinterest lately, and the idea intrigued me. I mean, it's basically all the same ingredients – it's just made in a different form. It seemed, to me, like a good way to kind of limit the amount of carbs you are getting. My usual lasagna has about 12 lasagna noodles in it. With this one, you make six rolls – and I was quite full after one. You get just one piece of noodle, the meat sauce, and some mozzarella (which is a lower-fat cheese), so I feel like it's a good way to limit your portion size.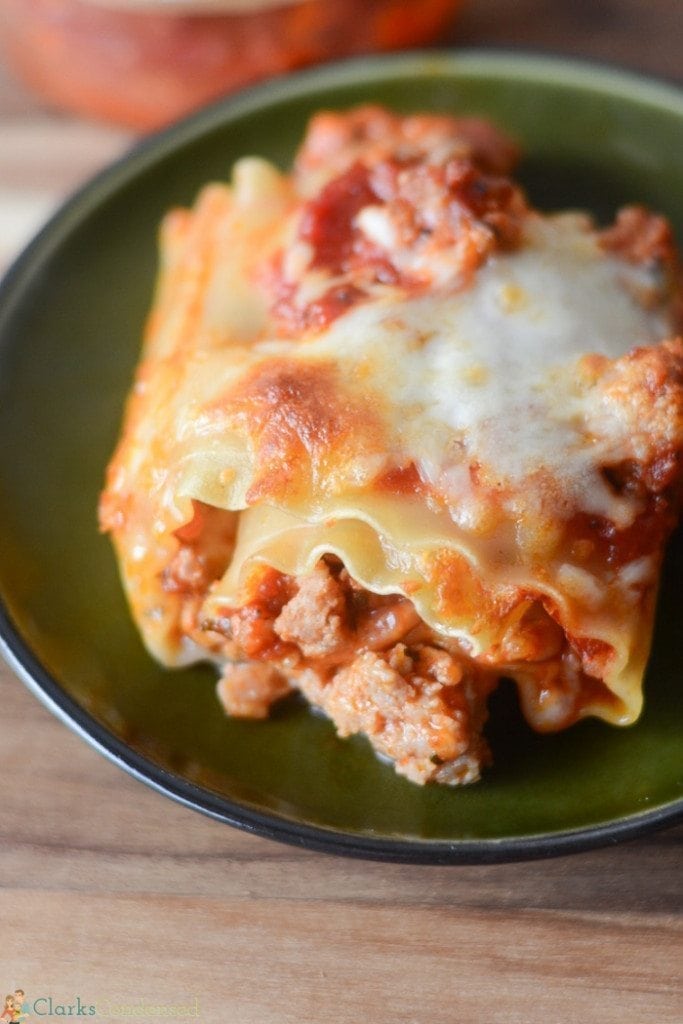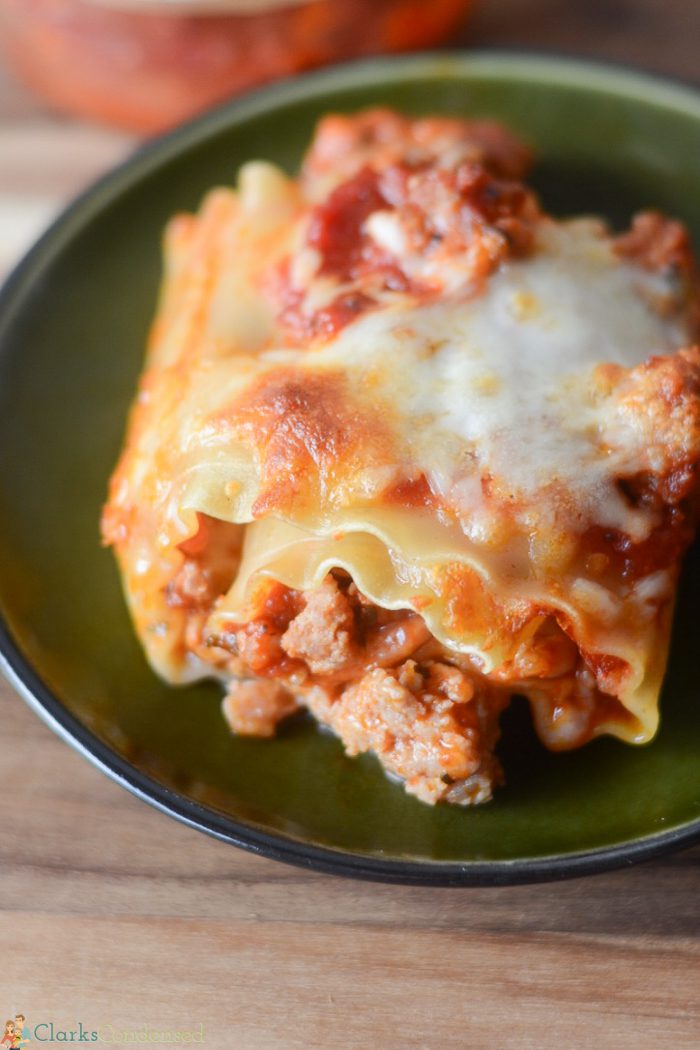 It can be a little tricky rolling up the lasagna roll, but I've found that rather than rolling it all that same way, once you've roll it up about 1/2 – 3/4 of the way, bring the other edge up and around the top. Here's a little picture tutorial on how to make this recipe!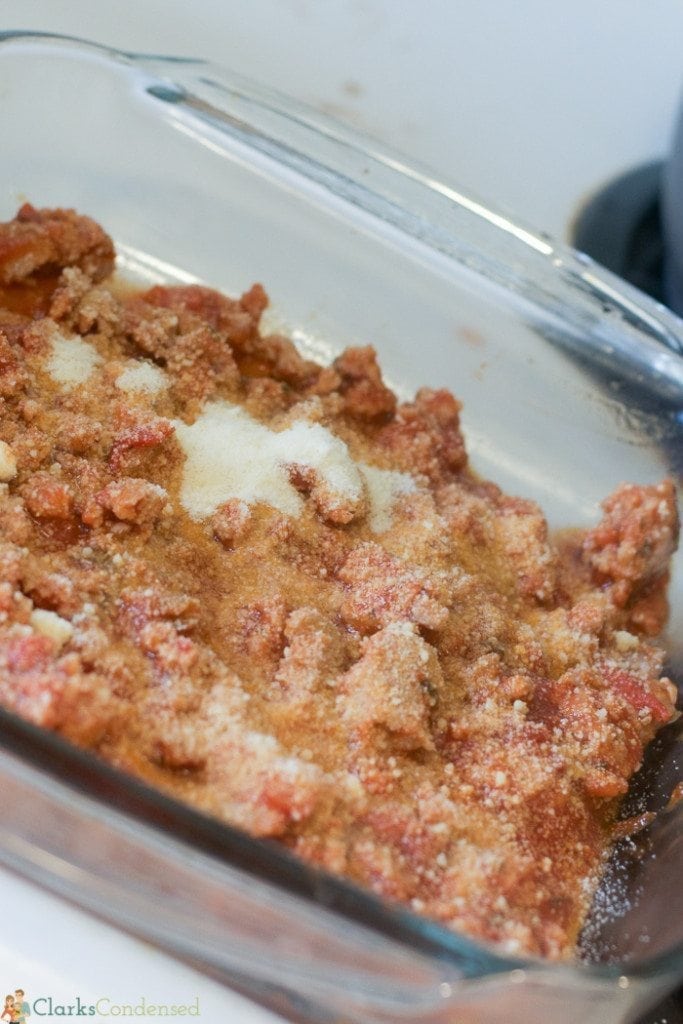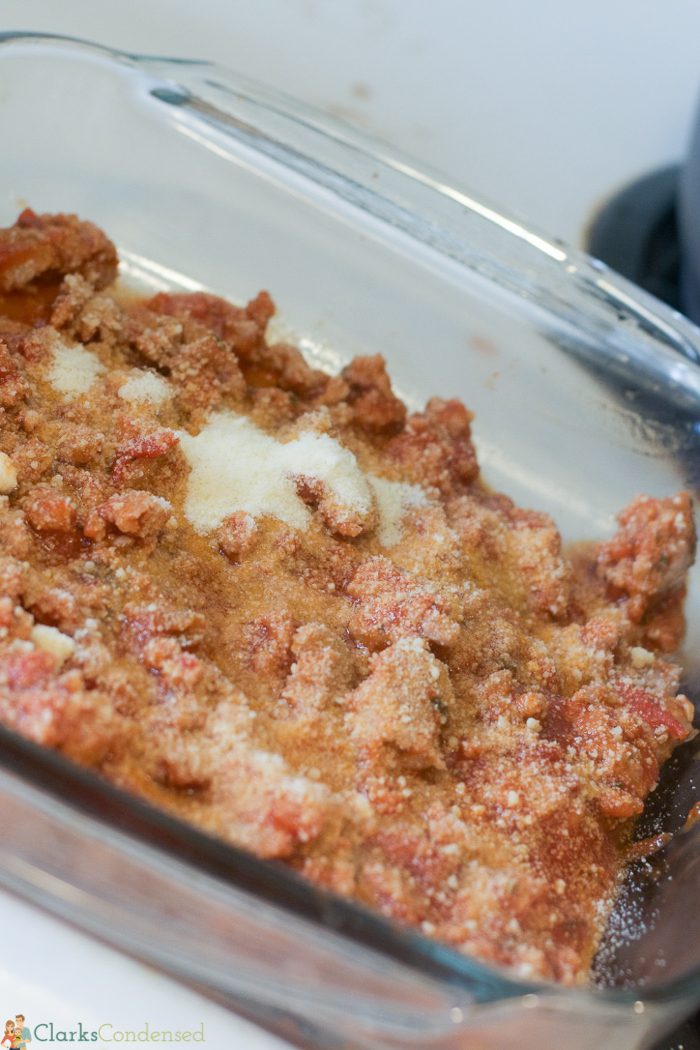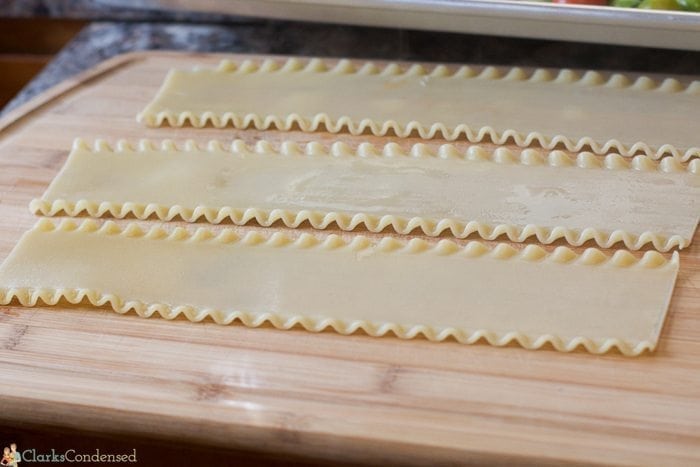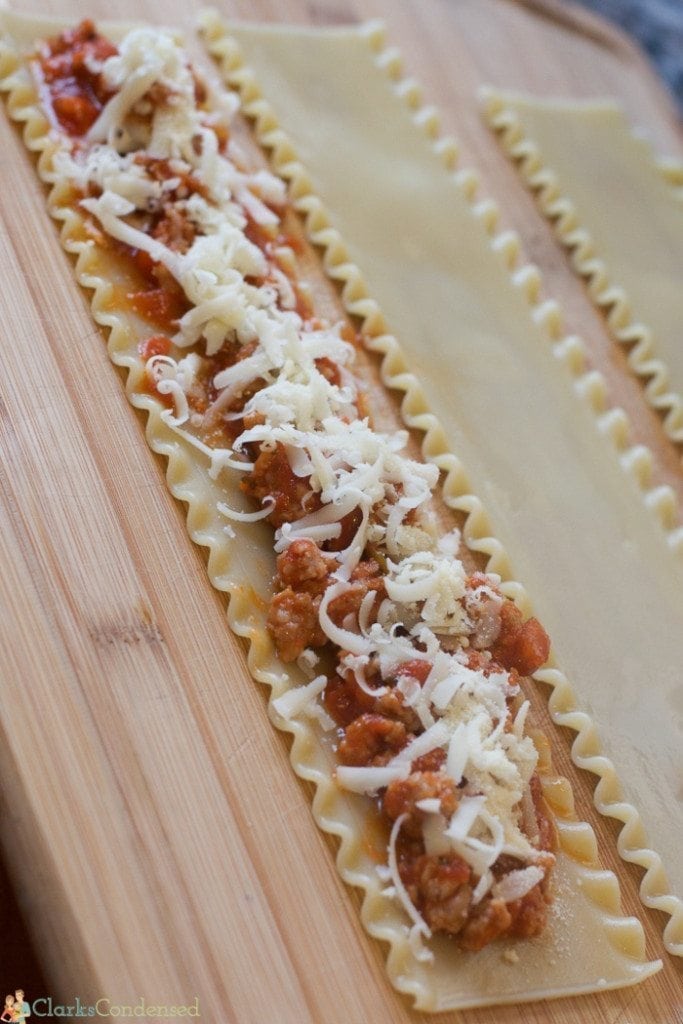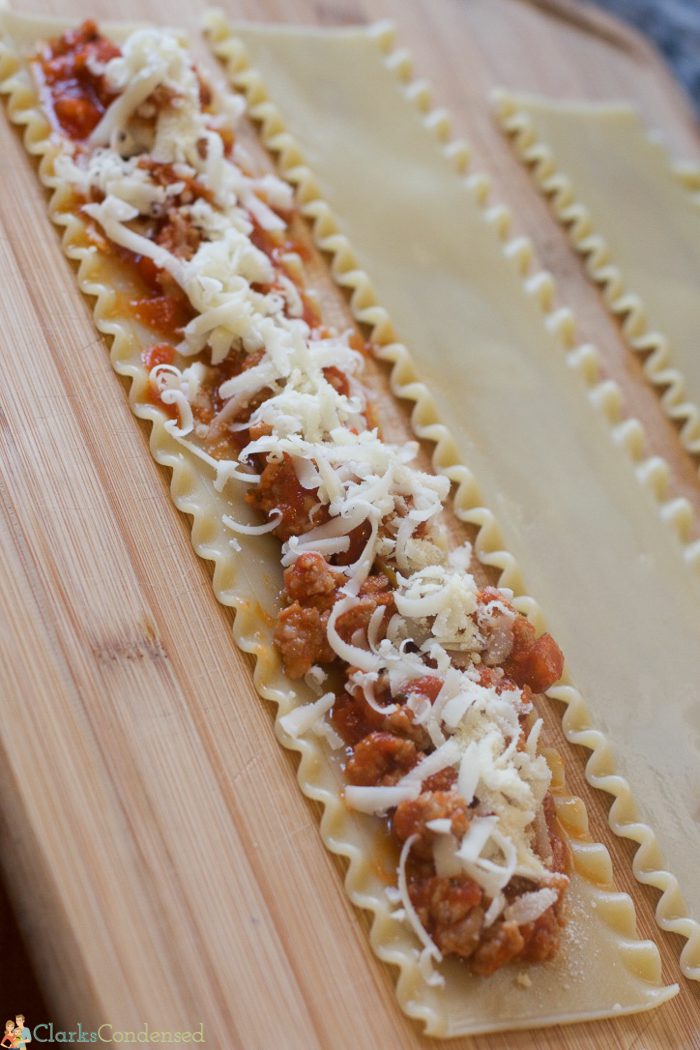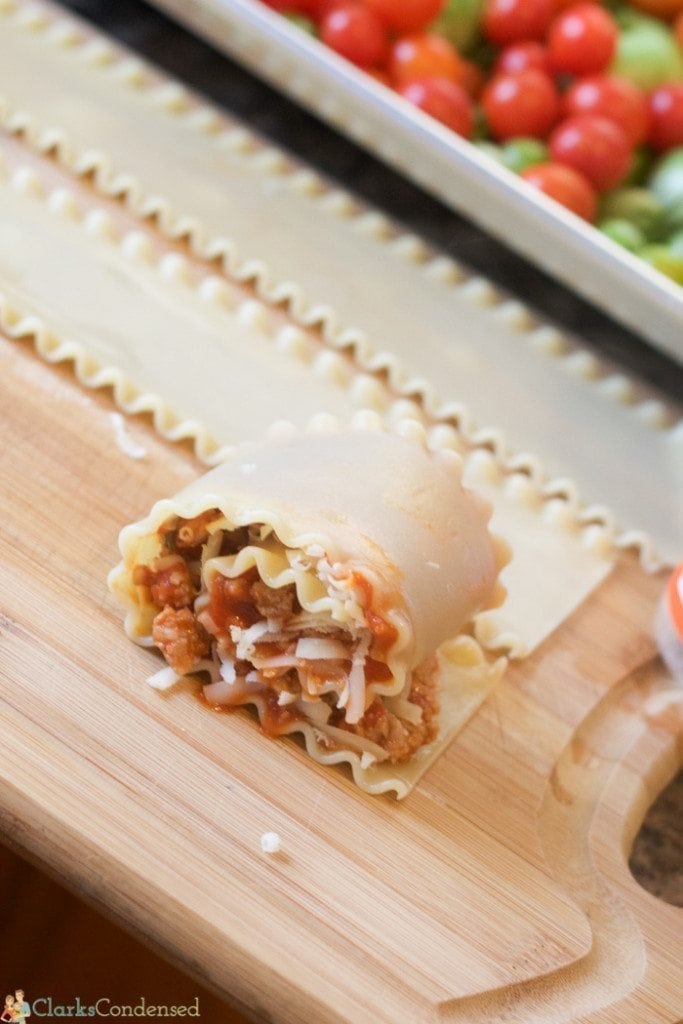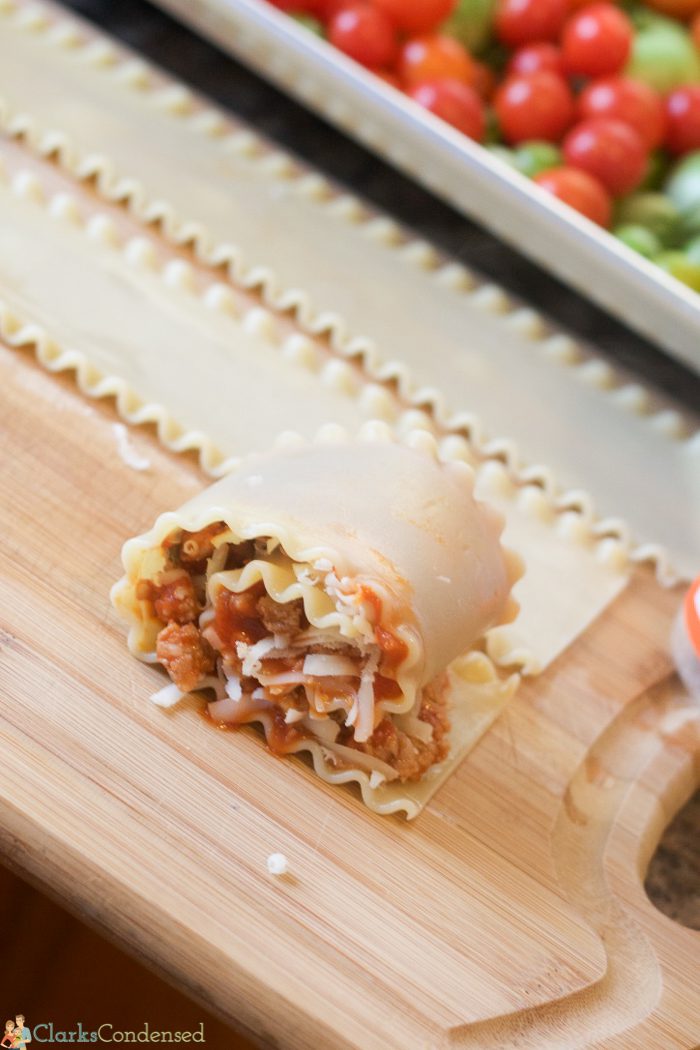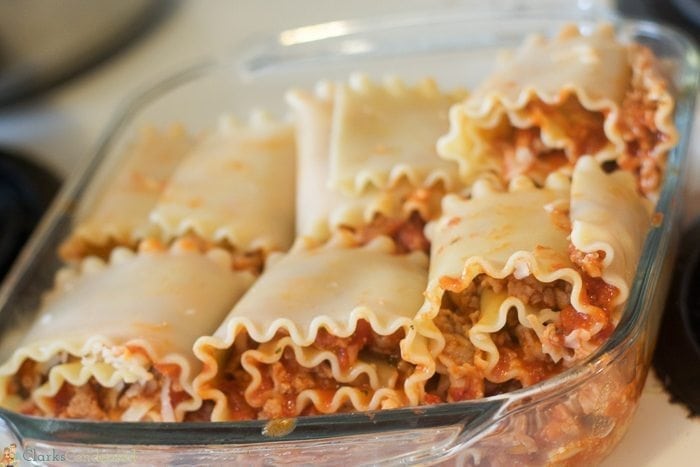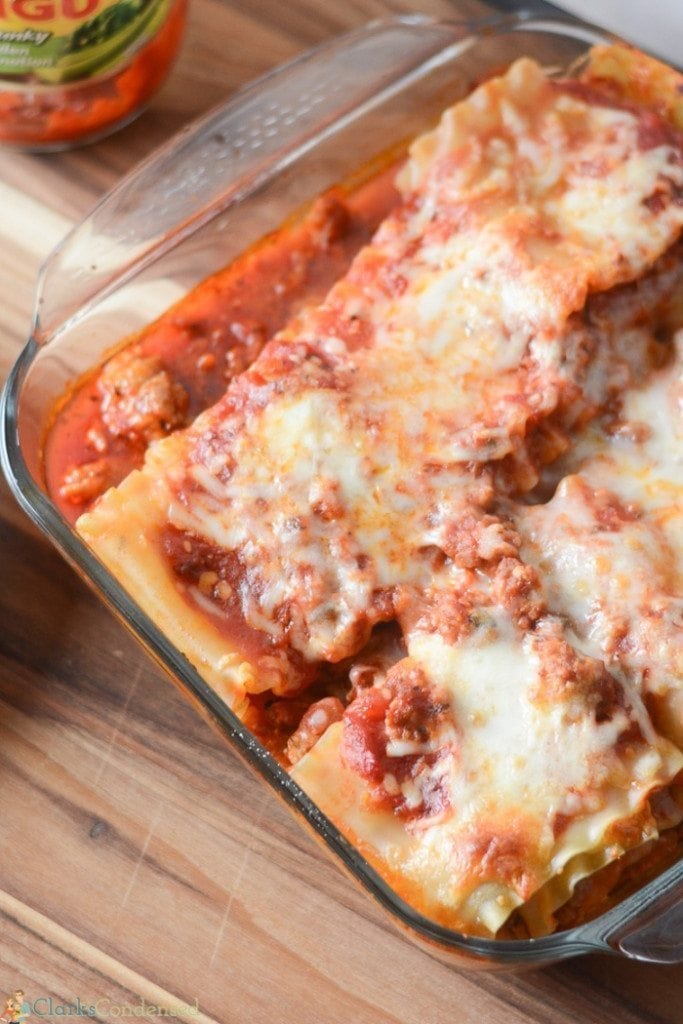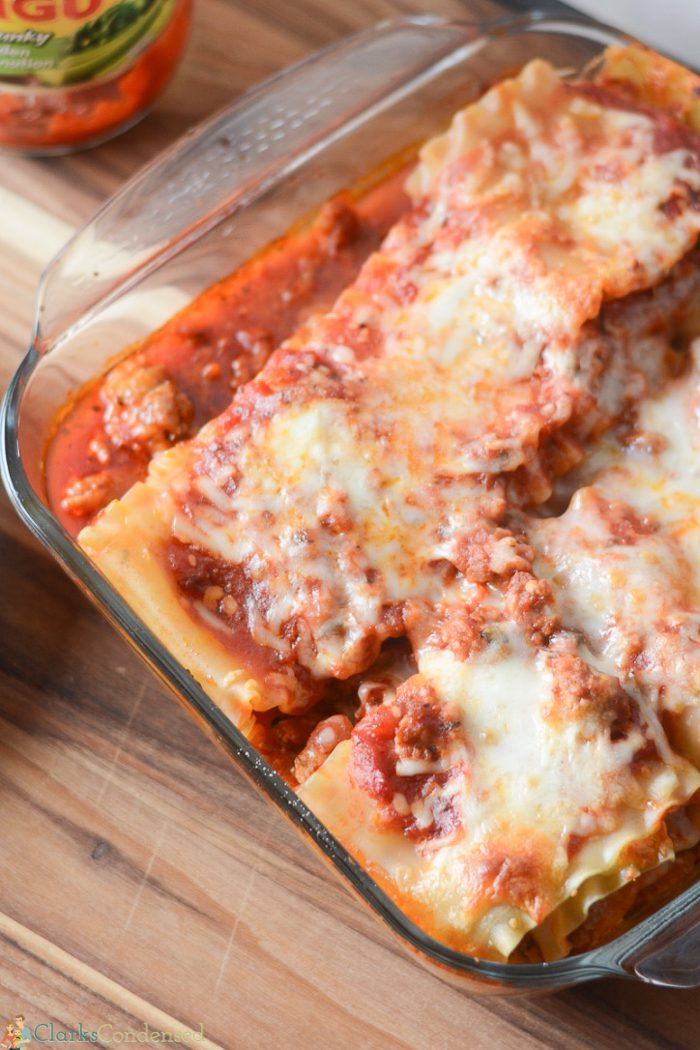 I know a lot of people like to use homemade spaghetti sauce – and I wish I had more time to make homemade. However, there are a lot of yummy store bought spaghetti sauces out there, and I almost always buy Ragu. It's an affordable product, and they have so many different varieties. In this recipe, I used the chunky garden combination kind. We've been trying to eat more veggies, and since this kind is loaded with lots of veggies, it was a good way to get them into our meal!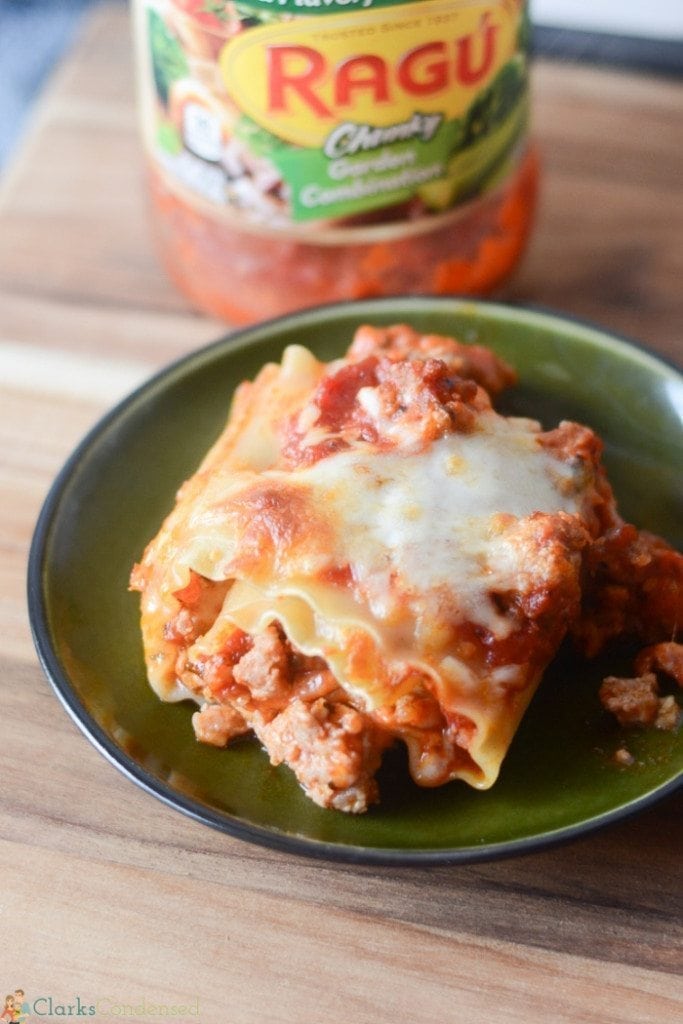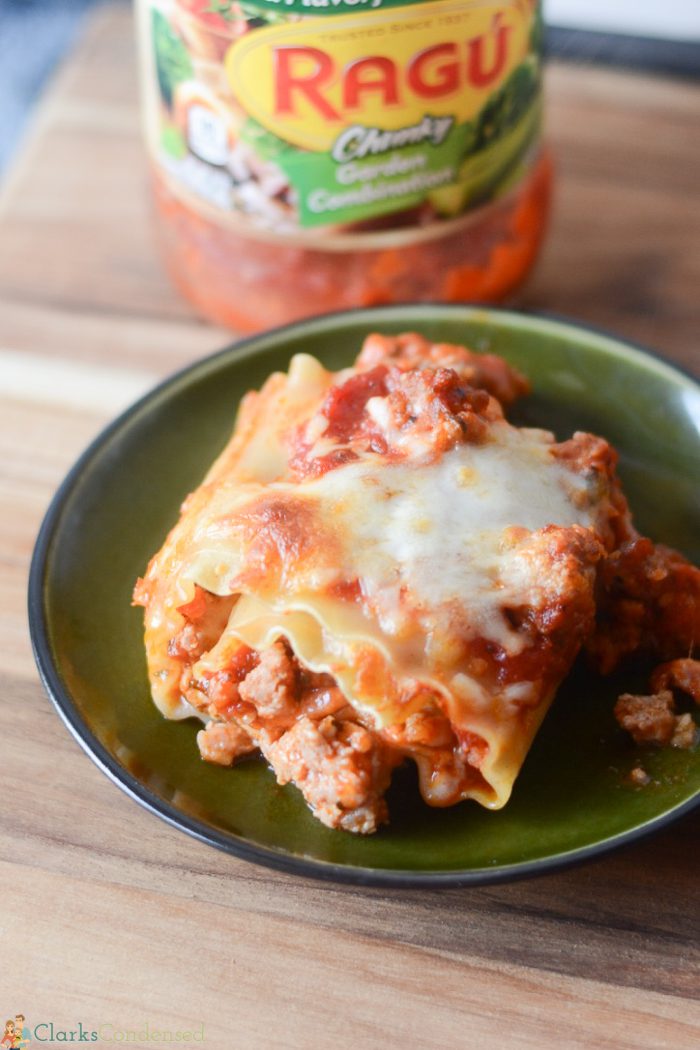 I recently learned more about the founder of Ragu, and I fond it rather inspiring. Her name was Assunta. She was a single mom with high standards for food – especially when it came to her sauces. She insisted that the quality continue through generations, and Ragu has honored that heritage. There are no artifiical flavors or high fructose corn syrup – which is quite hard to come by nowadays (especially in an affordable product.)  We truly do use these sauces all the time.
If you love Ragu products like we do, there is currently a sweepstakes going on over at Food.com. It's called Ready.Set.Cook! Basically, home cooks are encouraged to submit a recipe using a Ragu sauce for a chance to win cash prizes up to $3,000. So if you have a delicious Italian recipe, make sure you enter it. You never know – you might win!