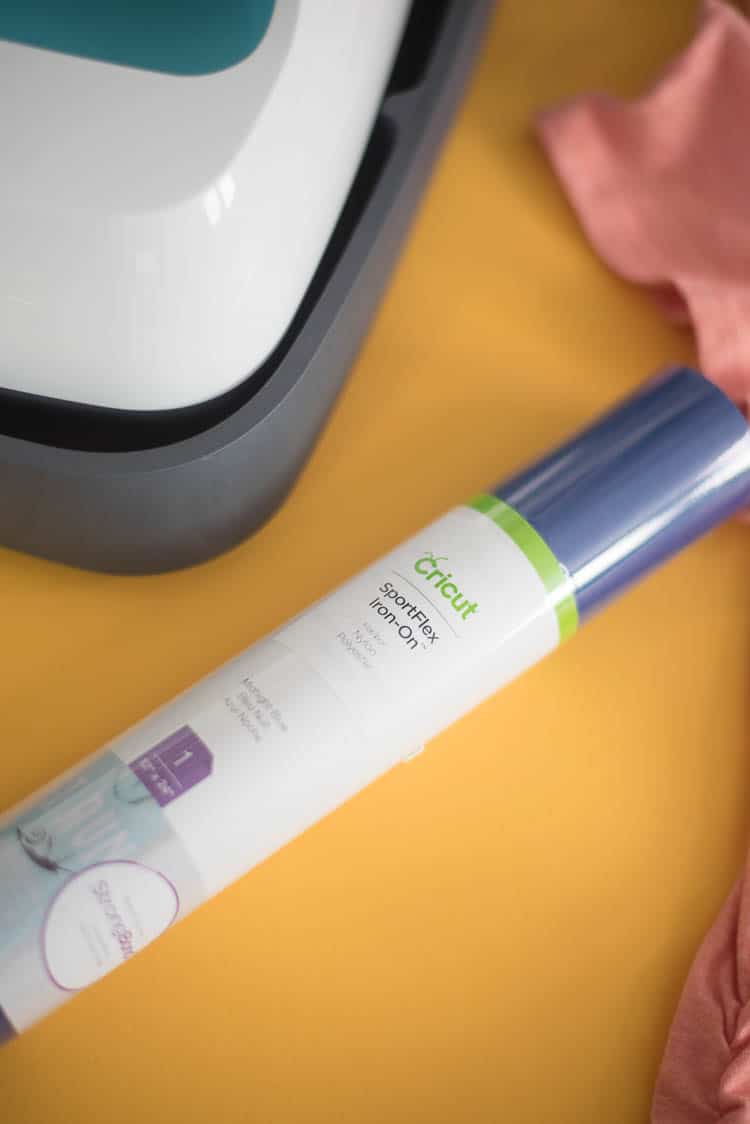 Have you heard about Cricut's two new iron on products?
They recently released SportFlex Iron-On™ and Patterned Iron-On, and I am seriously in love with both products. I feel like they open up so many more possibilities for iron on crafting!
Although they both work fairly similarly to regular iron on, there are a few things to keep in mind, so today I thought I would share a little bit more about how to work with SportFlex Iron-On™.
In case you aren't familiar with what SportFlex Iron-On™ is, it is an iron-on material that is designed to stretch – for that reason, it's ideal for sports shirts, spandex, swimming suits, and maternity clothes. It's also quite thin.
It also features the Cricut StrongBond™ Guarantee, which makes it ideal for lasting on your material for a long time.
It comes in a variety of colors and styles, which is really fun. Currently I just have black and blue, but I want to place an order for ALL the colors soon.
Get our FREE Cricut for Beginners Course + over 50 free project ideas!
Working with the SportFlex Iron-on™ is pretty similar to working with regular Iron-on – so make sure you read my tutorial on how to use iron-on vinyl for more details on iron-on vinyl and projects.
With that said, there are a few things to keep in mind:
How to Work with SportFlex Iron-on
**Remember to use the code CLARK10 at checkout on Cricut.com for 10% off and free shipping on materials – excluding Cricut Machines, EasyPress (and EasyPress mats), Bright Pads, and Digital Content**
Basic Instructions
Here are the basic instructions for using SportFlex™ Iron-on
Make your design in Cricut Design Space
Place your material on to a StandardGrip mat
Select "SportFlex™ Iron-On" as your material in Design Space
Cut
Carefully weed away excess
Preheat shirt for about 10 seconds
Place material with plastic side up on the garment
Iron on
Use the cool peel technique
But now I'll give you some more in-depth "secrets" to help you make your SportFlex Iron-On™projects even better!
Face the bubbly side up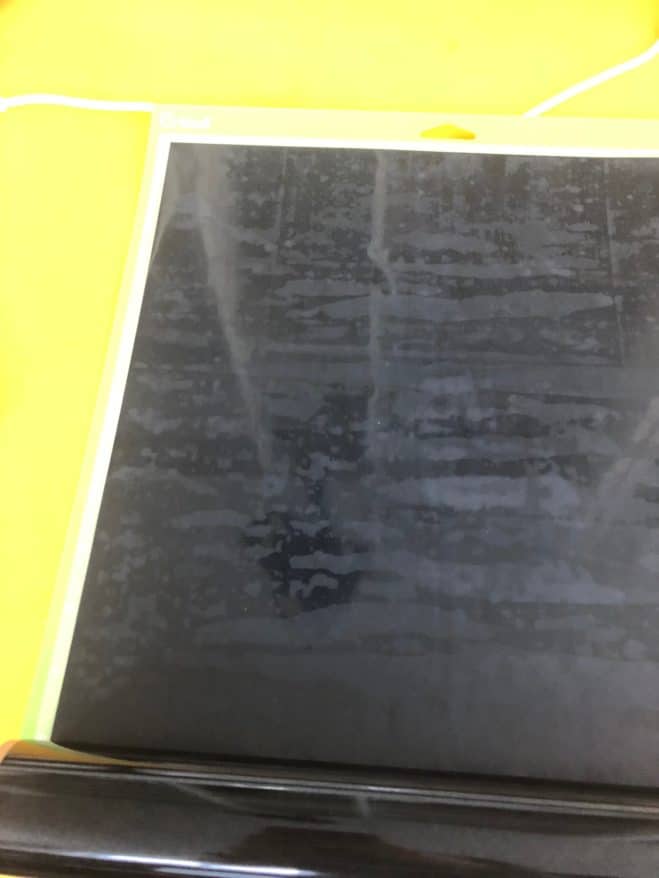 Typically when working with iron-on, I will tell people to put the pretty/shiny side facing the mat, because it's typically pretty easy to tell what that is. However, with the SportFlex Iron-On™, it's a little trickier, especially if you aren't familiar with it. Both sides are shiny!
There is one side of it that seems "bubblier" than the other, so that is the side that should be facing up. If you can tell which side the clear plastic is on, that should be facing down.
Do a Test Cut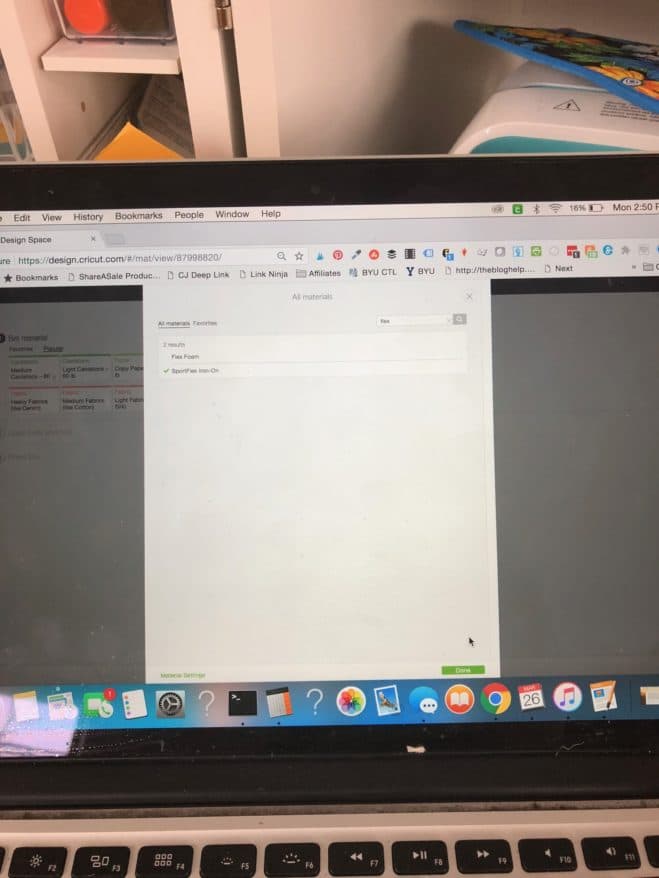 Cricut has added SportFlex Iron-On™ as one of it's custom materials in Design Space. Make sure you select this instead of regular iron-on. If you have the Explore Air 1 or 2, make sure you put the dial to "custom" before you go to cut. However, I still recommend doing a test cut.
Here's why.
When I went to use it for the first time, I used the pre-set settings for SportFlex Iron-On™, and it actually cut through the back on several of the numbers. It is supposed to do a "kiss cut" (where it cuts through just the first layer), but a few times, this failed to happen.
If you do a small test cut and see that it cuts all the way through, I would just decrease the pressure (which you can do in Design Space before you start the cut). I just do this by default now when I cut with it.
I'm not sure this happens to everyone – I've seen others say it has, but then other people say they haven't had any issues. So just save yourself sometime and cut through just one layer!
Mirror!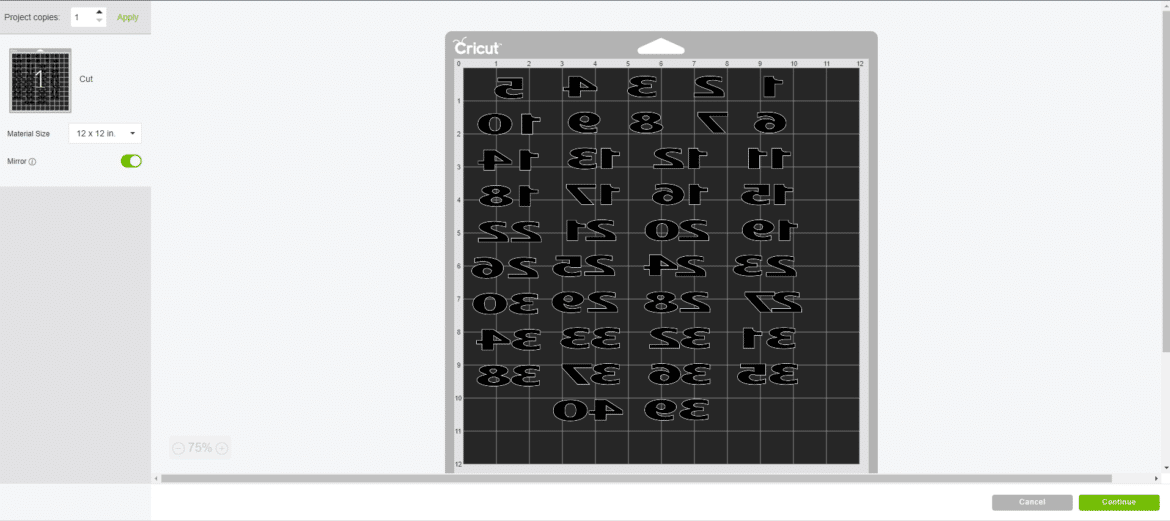 Okay this is important for ANY iron-on project, but I almost always forget to mirror (thank goodness Design Space always reminds me!) Always mirror!
You Don't Need Teflon or Iron-on Protective Sheet
For many iron-on projects, it's recommended to use Teflon or a Cricut Iron-on Protective sheet. However, that is not required with the SportFlex™ Iron-On.
Cut in Sections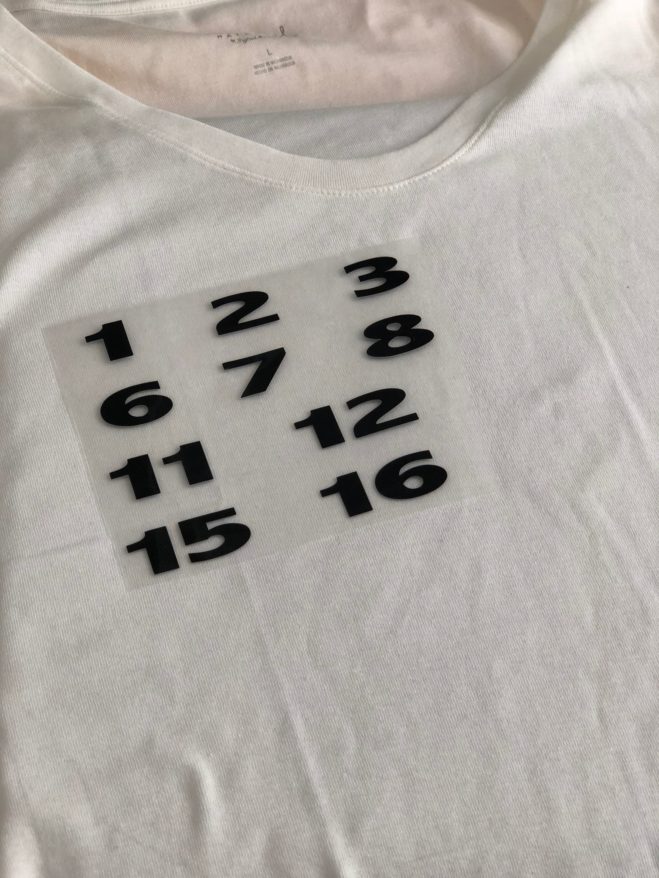 I just find this easier with iron-on projects in general to cut the iron-on into smaller pieces if you are putting a large design on. It makes it easier to peel up the plastic, and if something didn't stick, you don't have to compromise the entire design for just a small part.
What Materials Can You Use?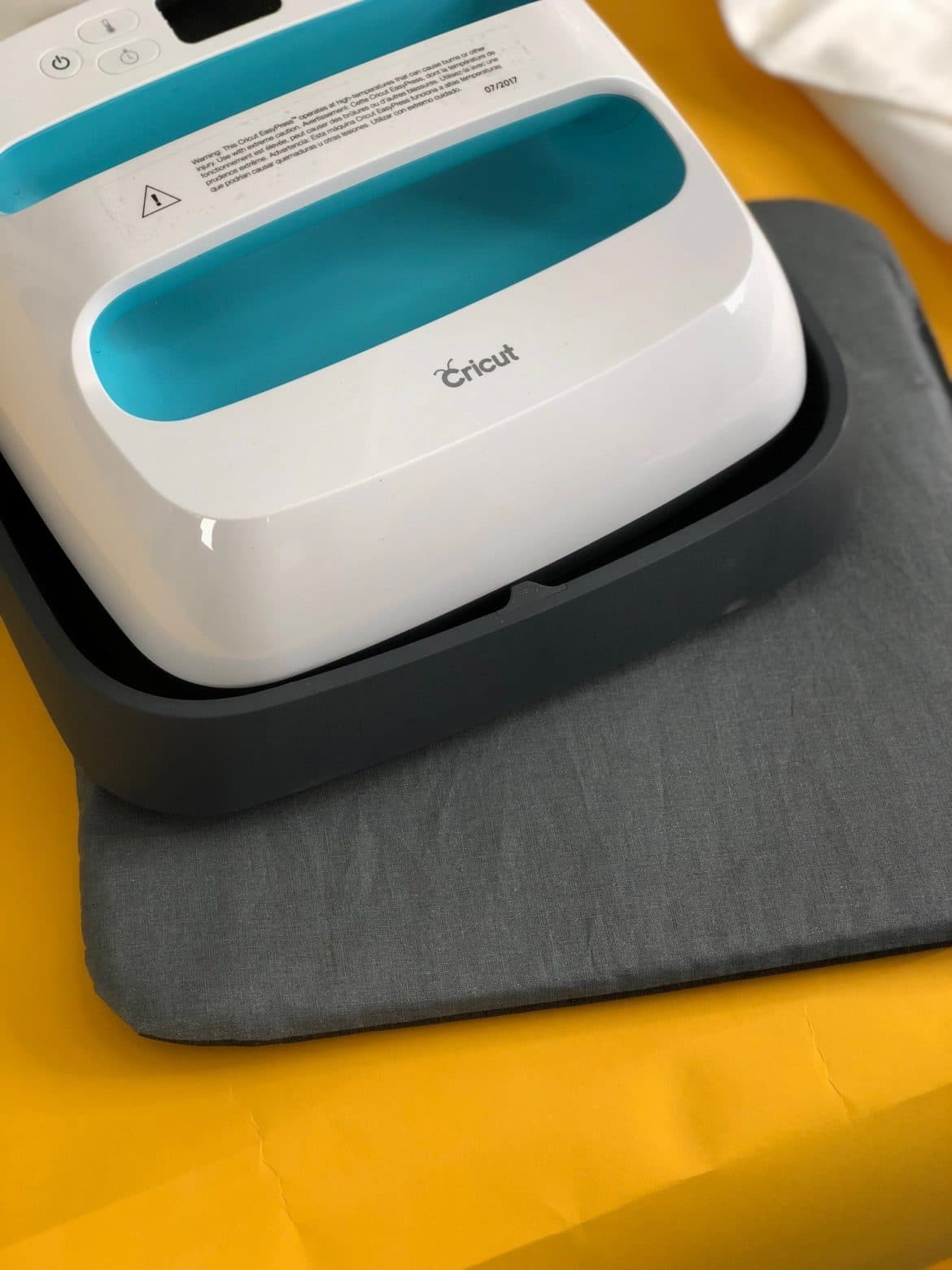 SportFlex Iron-On™ is designed to work best with tech fabrics like polyester and and nylon. However, I used a 60/40 Cotton and Modal blend for my pregnancy countdown shirts, and it worked beautifully. Below I'll talk about the heating instructions, so just make sure your garment can withstand the heat mentioned.
Heating Instructions
You need to be pretty careful with what settings you use on your garment – because of the specific heat requirements, you will need to make sure you pick a material that is compatible with the heating instructions below.
These are directly from Cricut on the temperatures to use with SportFlex Iron-On™:
Heat the EasyPress to 305 F
Preheat the area of the material in which you will be applying your cut image for 5-10 seconds
Place your cut image on your garment (plastic side up) for 30 seconds on the front of the garment and 15 seconds on the back of the garment, using medium pressure.
Use Warm Peel technique – essentially, allow the transfer material to cool about 15-20 seconds before peeling.
For an even better press, make sure you are using the EasyPress mat.
USING AN IRON
Iron Heat – Preheat the area of the material in which you will be applying your cut image for 5-10 seconds. Wool setting for 50 seconds on the front of the garment. 15 seconds on the back of the garment, medium pressure. Warm Peel.