Is someone you love turning eight and getting baptized into The Church of Jesus Christ of Latter-day Saints? Giving a gift to a new member of the Church is one way to show them you love them and are proud of them. But it can be hard to know what to give them. Keep reading for THE BEST LDS Baptism Gift Ideas!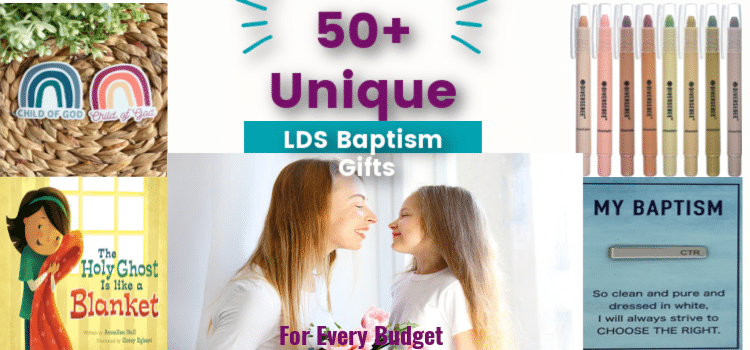 Turning eight is a special time for members of The Church of Jesus Christ of Latter-day Saints. When a child turns eight they can be baptized as an official member of the Church. This is a huge milestone that many children look forward to. Giving a gift to a child getting baptized is a fun way to show them you are proud of them for making this decision!
Planning a baptism? You might enjoy this article – 8 Awesome Baptism Ideas For Latter-Day Saints + Free Printables
Where to look for Latter-day Saint Baptism Gifts
Luckily, almost anything you could ever hope to find can be found on the internet! Amazon and Etsy are always great places to look for meaningful gifts.
Stores like Deseret Book and Seagull Book also sell just about everything online that they do in their store. If you aren't close to one of these Church-owned stores you can find something from their website. They also offer coupons regularly so if you plan ahead you may be able to get something at a discounted price.
Homemade Gifts
Homemade gifts are such a great way to show someone you love them! It doesn't take much to show someone you care and are proud of them. Any thoughtful gift will surely go a long way. Think of your talents and how you can use them!
Here are a few homemade gift ideas that any child would love:
Flowers in a pretty arrangement
Flower Crown for them to wear on their special day
Homemade candies or a sweet treat
A fleece tied blanket or a quilt (this is a great gift especially for grandma's or parents to make!)
A watercolor of the temple (or anything else)
A tote bag for them to carry scriptures in
A Letter would be a special item they can keep forever. You can write everything you love about them in it and why you're proud of them for choosing to be baptized.
For Girls
Girls tend to love jewelry and there are so many options out there. From necklaces to bracelets- you will find something that fits any little girl's personality!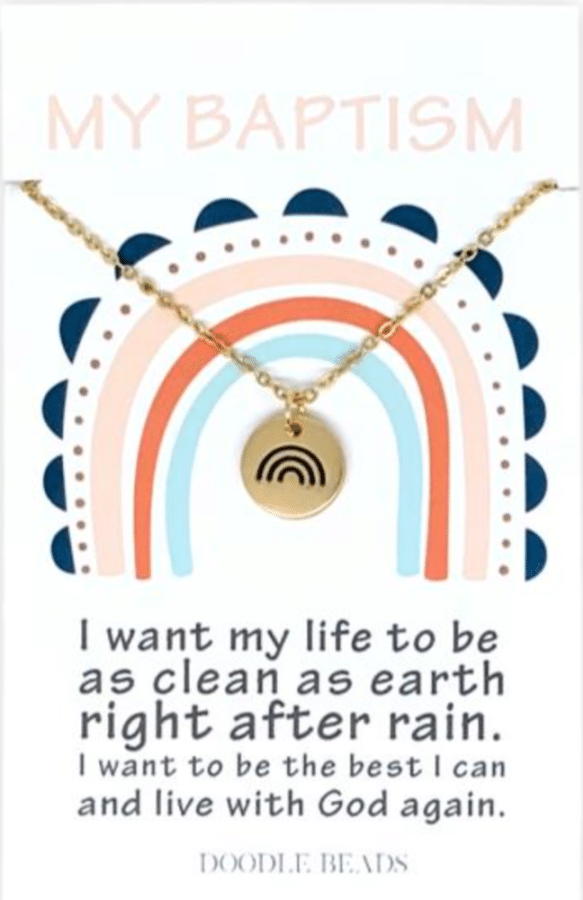 For Boys
Most boy-specific gifts will be something for their tie. A tie clip, pin or bar can be found in so many variations!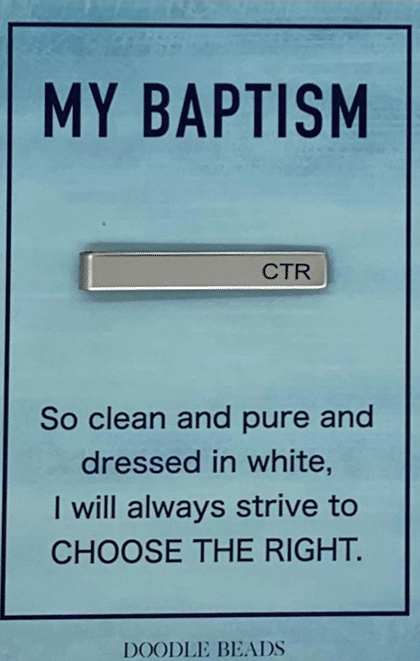 Personalized Gifts
One Etsy search for custom LDS Baptism Gifts will generate tons of ideas.
Journals
Journals are a GREAT gift for a newly baptized member. It is a great way to encourage them to write down their feelings and experiences- especially on their baptism day!
Scripture Accessories
Most eight-year-olds receive their first set of scriptures when they are baptized. Scripture Accessories are a fun way to give them something that they can use for marking their scriptures.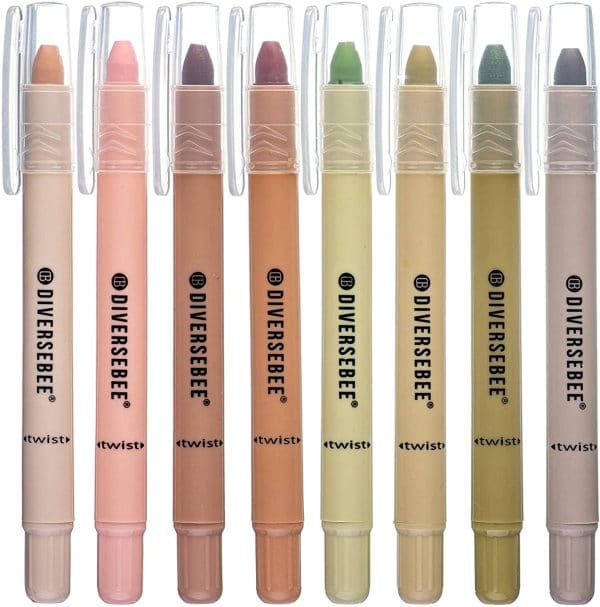 Art Work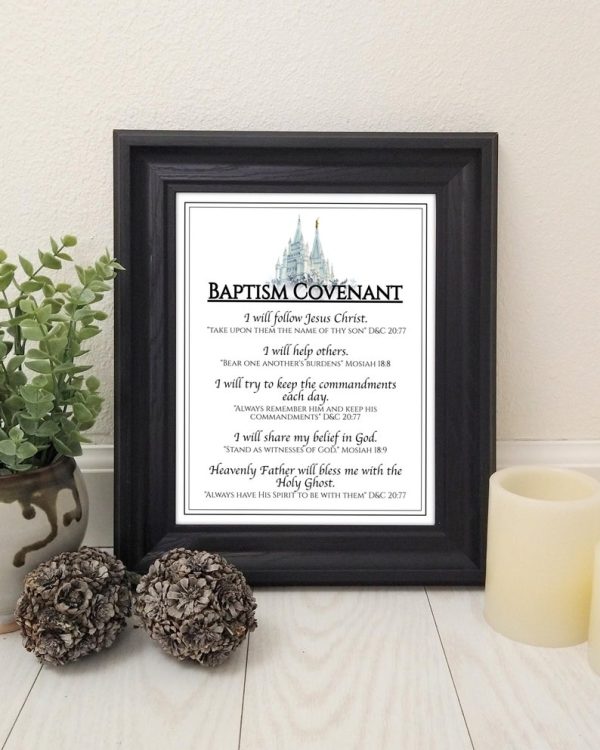 Books
There are SO MANY books specific for LDS Baptisms- catered to helping children learn more about the covenants they are making. A Book is a fun way to help them continue to learn about the gospel.
A book might be a nice touch to add to your child's baptism day by having guests write a short note to them in it- it would be a great keepsake!
Stickers
Vinyl Stickers are so popular- especially among kids! You can find so many Latter-day Saint-themed stickers on Etsy or Amazon and your child or loved one can have fun decorating their water bottles, laptops, or other items!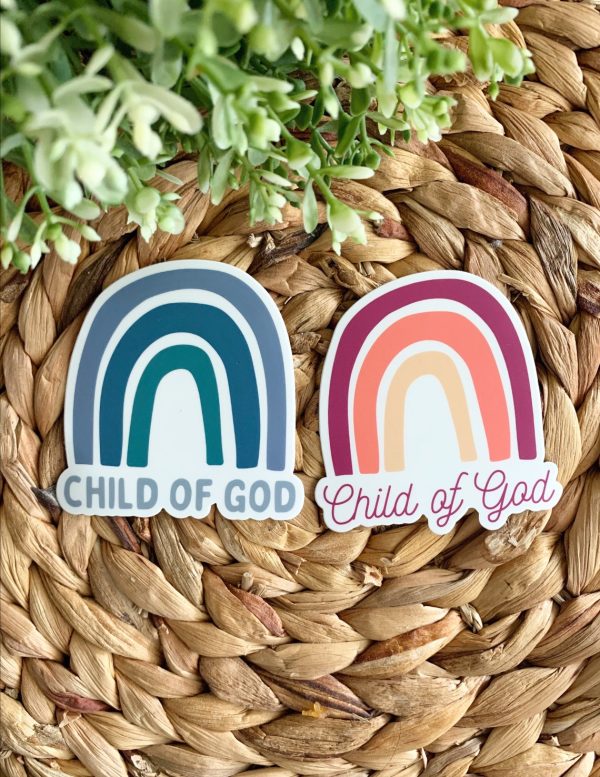 Other Ideas
We hope that this article has given you lots of fun ideas to consider for a baptism gift! Let us know what you ended up giving!
More Latter-day Saint Ideas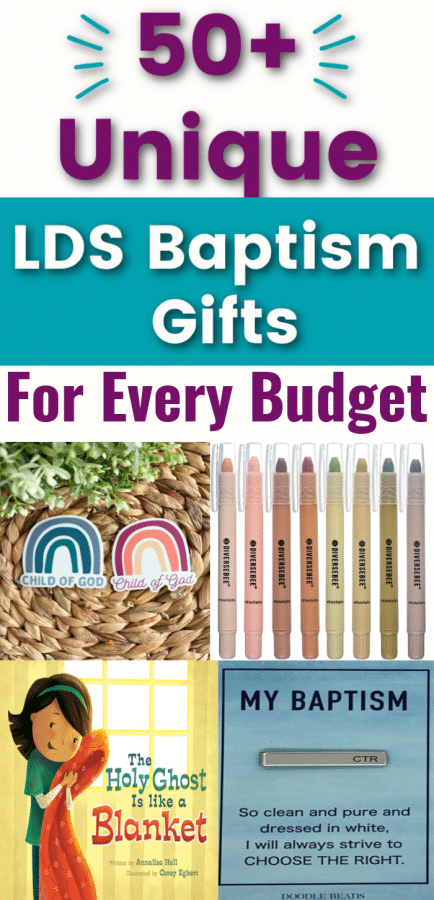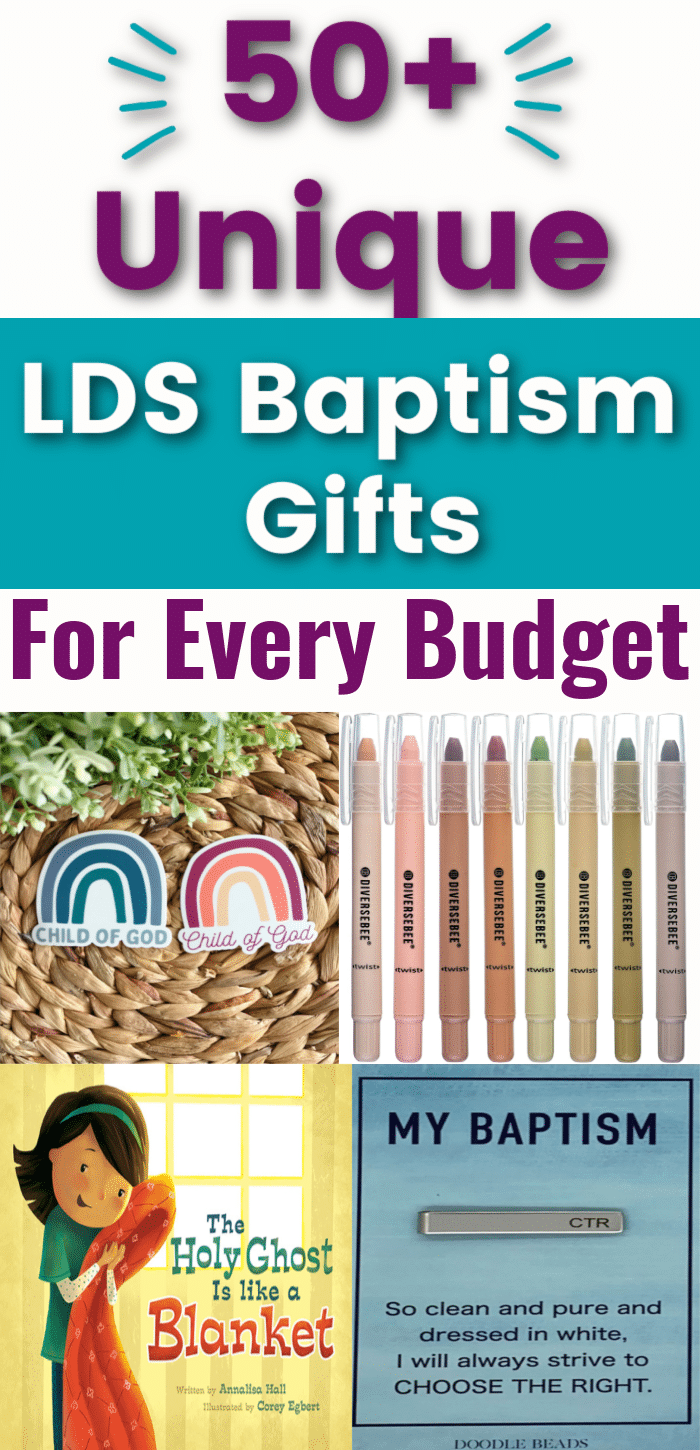 Cindy Maudsley lives in Utah with her husband and five children. Aside from writing, her passions include her family, faith, and spreading infertility awareness. She also loves a good book or podcast, true crime documentaries , Netflix binge, diet Coke and Target run