These baked chicken avocado chimichangas are a little healthier since they are baked instead of fried, and they are filled with a tasty avocado Greek yogurt sauce, chicken, and rice. Delicious!

As with the rest of the world, our family has decided to start the year out right by exercising and eating right. So far, we're doing pretty good. That may or may not be impressive though, considering the fact that we're less than 15 days in!
I always like taking recipes that aren't super healthy and making them a little better-for-you. Back when I started college, my brother and I would often get together once or twice a week for dinner. One of our favorite recipes was something we called "queso-changas." Now, as delicious as these were, they were deep fried, full of gooey queso, and pretty much the definition of not good for you.
I pretty much swore off those queso-changas for a long time. In fact, I pretty much swore off all chimichangas, since, well, they were usually fried.
As much as I wish I was sharing with you a healthier version of the queso-chunga, I don't think it would be possible to make it healthier. So, instead, I'm sharing another chimichanga I have come to love just as much – the chicken avocado chimichanga.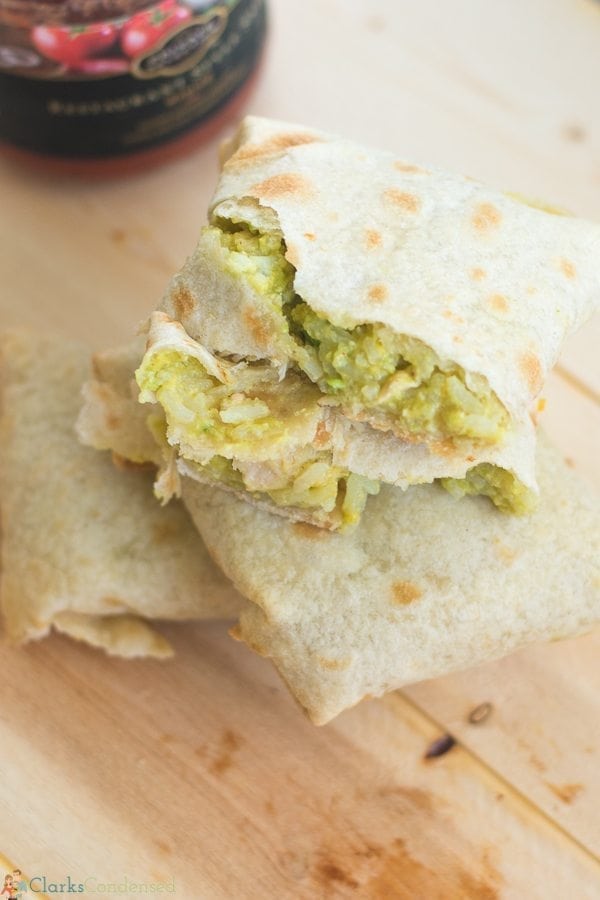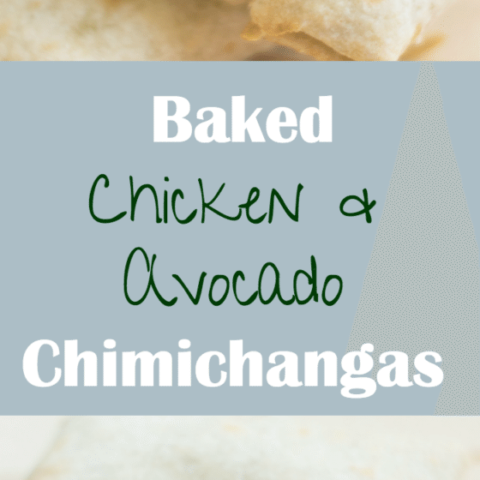 Baked Chicken Avocado Chimichangas
Ingredients
Chicken Avocado Chimichangas
Author: Katie Clark @ Clark's Condensed
Ingredients
2 large chicken breasts, diced
Salt and pepper
1 cup shredded cheese, any flavor
1 avocado, cut into small chunks
1 tablespoon lime juice
1/2 teaspoon garlic powder
1/4 teaspoon cumin
1/2 onion powder
3/4 cup plain Greek yogurt
1 1/2 cup cooked rice
8 large burrito-size flour tortillas, whole wheat is fine
Instructions
Season chicken with salt and pepper. Cook chicken in coconut oil until no longer pink.
Mix yogurt and mashed avocado together with onion powder, cumin, lime juice, and garlic powder.
Combine with chicken, rice, and avocado mixture.
Place into the center of a tortilla and top with cheese.
Fold tortilla and place seam down on baking sheet.
Bake at 400 degrees for about 20 minutes, or until tortillas start to brown.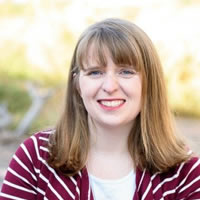 Katie is a Colorado-native, BYU graduated, and most importantly, wife to one and mother to three beautiful boys. She is passionate about sharing her experiences with others – especially about pregnancy, breastfeeding, cooking, and crafts. She is an International Board Certified Lactation Consultant. She loves spending time with her family and helping others find joy in family life.