Whether you are looking for a chicken pasta salad recipe for a BBQ or a main dish, this tex mex pasta salad is sure to the trick. Our family LOVES the zesty flavor of this salad, and best of all – it's incredibly easy throw together! This is one cold pasta salad recipe you'll be making all summer long.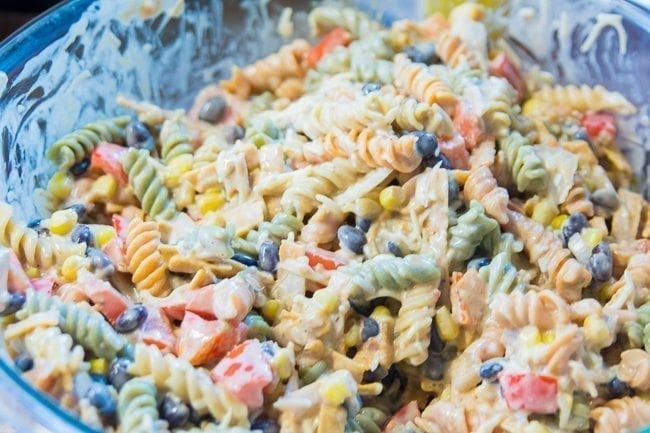 Tex Mex Chicken Pasta Salad
On Memorial Day last year, my mom arranged a little picnic for the family that lived nearby. We all decided to meet across the street from the LDS Denver Temple and bring our own main dish and then a few things to share. My mom asked if I would bring some kind of cold pasta salad. I always love bringing special dishes to events, so I happily obliged.
Fiesta Ranch Chicken Pasta Salad
I went back and forth about what kind of pasta salad to make – traditional or something new. In the end, I just went to the store, threw some ingredients into the cart, and I hoped it would all turn out. When I left the store I had:
Colored Rotini Pasta
Black Beans
Corn
Tortilla Strips
Ranch Dressing
Zesty Ranch Dressing Mix
Red Pepper
Tomato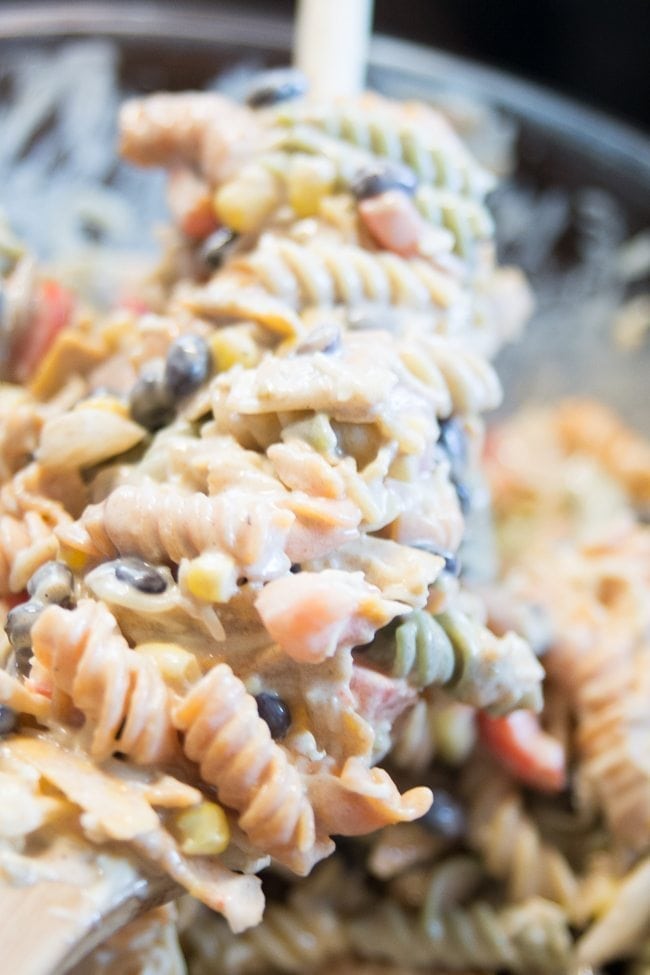 It ended up being super stressful trying to make it. Going to the store took
way
longer than it should have, and by the time we got home, we only had about 30 minutes until we were supposed to meet everyone for the picnic. If you know me, I don't handle stress extraordinarily well, so it was a tense 15 minutes in the kitchen as I attempted to make this salad.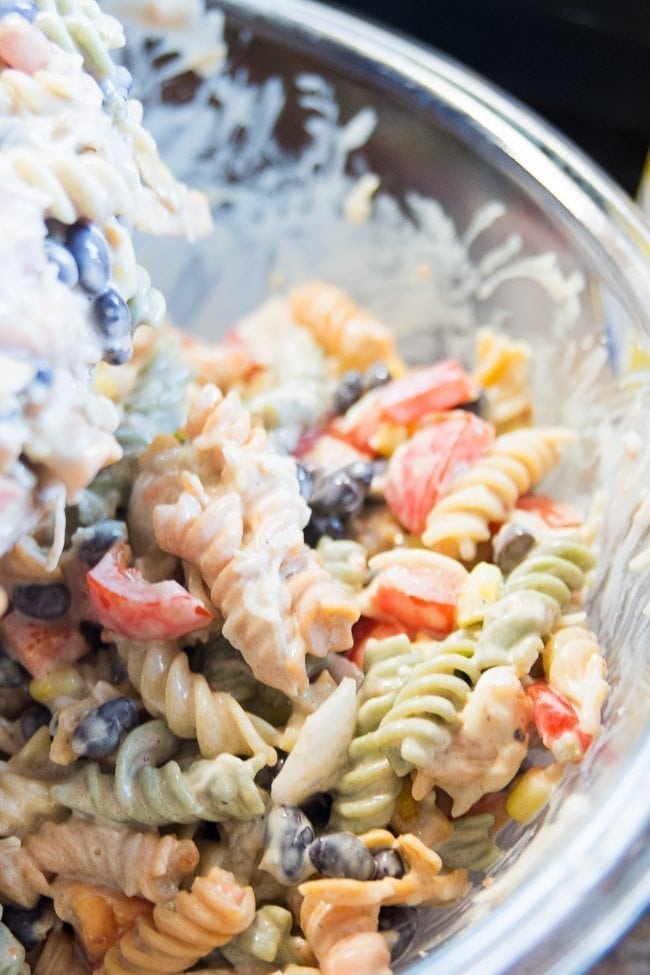 Well, it all turned out, and this chicken pasta salad turned out awesome. Everyone loved it at the picnic, and it's so easy – it's perfect for those high-stress moments when you just need to throw something together. But it tastes great and doesn't feel like it was thrown together quickly! I can't wait for some more summer parties so I can whip up another batch to bring. This recipe makes a lot – definitely enough for a crowd – so don't feel like you have to double it unless you really are feeding an army! It pairs perfectly with our
Spicy Sweet Potato and Black Bean Burger
, or it makes for a great main dish with this delicious
Easy French Baguette Recipe
. Yum!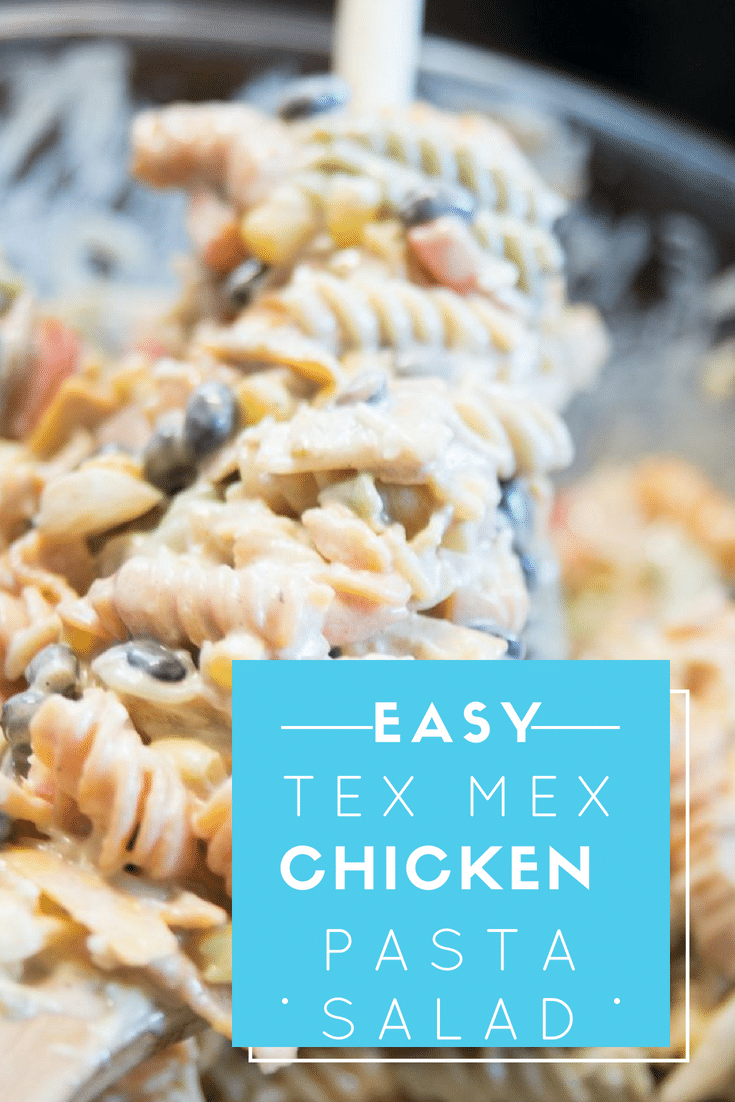 Cold Chicken Pasta Salad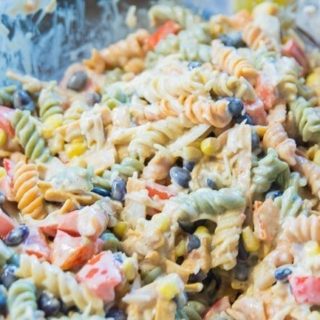 Tex Mex Chicken Pasta Salad
An easy, creamy, and zesty tex mex chicken pasta salad. 
Ingredients
1 12 ounce box colored rotini
1 bottle Ranch Dressing
1 package Zesty Ranch Dressing Mix, (alternatively, you can buy Hidden Valley Ranch Zesty Dressing)
15 ounce can black beans
15 ounce can corn
1/2 medium red pepper diced
1/2 medium red onion diced
1 large tomato, , diced
1 1/2 cups grilled chicken strips
1 cup Mexican blend cheese
1/2 of a 3.5-ounce bag of tortilla strips
Instructions
Cook the full package of noodles according to instructions.
Drain excess water and place noodles in a large bowl.
Add drained can of black beans, corn, red peppers, onions, tomato, cheese, and chicken strips, and toss.
Add the ranch dressing and tortilla strips and toss to combine immediately before serving.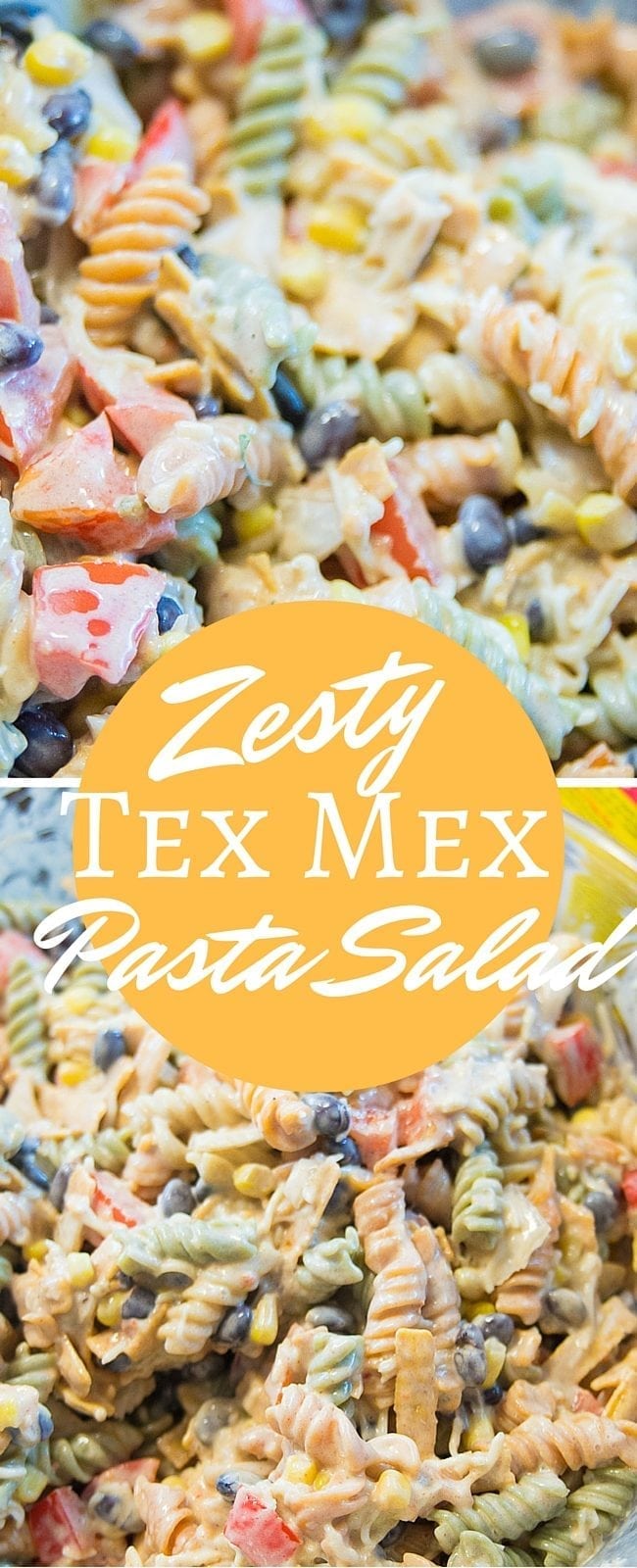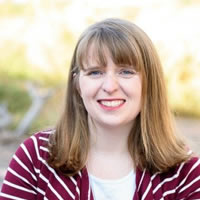 Katie is a Colorado-native, BYU graduated, and most importantly, wife to one and mother to three beautiful boys. She is passionate about sharing her experiences with others – especially about pregnancy, breastfeeding, cooking, and crafts. She is an International Board Certified Lactation Consultant. She loves spending time with her family and helping others find joy in family life.