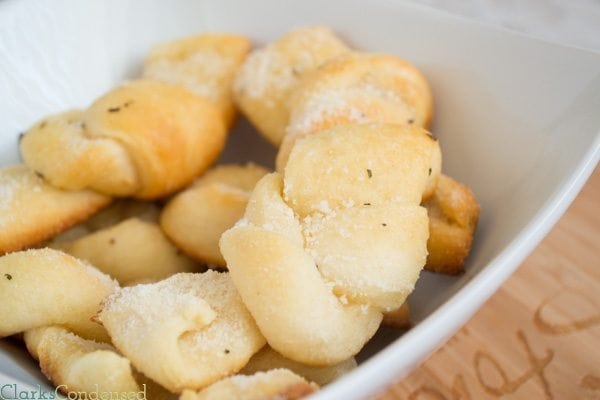 If there's one thing I love, it's bread and pasta. I know, I know, not the healthiest thing out there, but oh man, I love them so. Fill me up a plate of pasta and breadsticks, and I'm good to go. There's one recipe that I always love to make anytime we have anything that could remotely be called Italian, and that's garlic knots.
I made up this simple recipe when I was in high school. Back then, I had no idea what a huge hit they would become. I always have people texting me for the recipe, or asking if I can bring them to events. My mom makes them for everything! They go perfectly with so many different dishes — pasta, salads, soup, lasagna…just about anything! And to be honest, sometimes I feel like I could eat a whole batch myself (of course, I don't. But it sure is tempting.)
What is so funny about this recipe is how easy they are to make, but anyone who tries them seems to think they are super gourmet. That's my favorite kind of recipe — something that tricks people into thinking I'm some professional chef.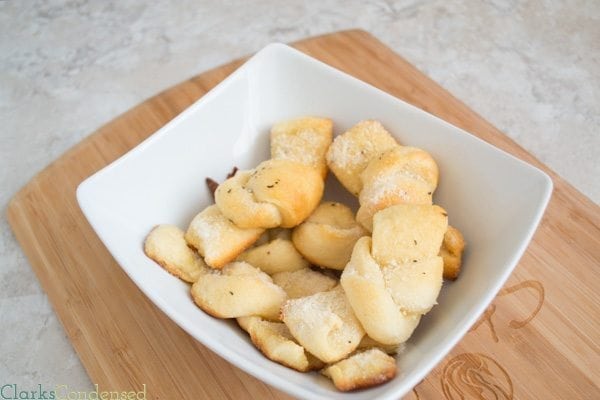 These garlic knots can be made in two different ways — full size, or mini. With the mini ones, it can either make you feel like you are eating less, or it makes one can go further, and could possibly feed more people (though, in all actuality, people will probably just take more.) They are great for little kids who may not eat a whole one. Personally, I like the full-sized ones, but either way works. If you want the mini ones, just cut each piece of dough in half, and viola! You've got mini ones.
Be aware, you might want to make more than you think! These disappear SO fast. Luckily, they are quick and easy to make, and if you can find a good coupon, they can be way cheap, too.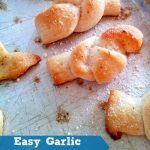 [mpprecipe-recipe:951]
COMMENT POLICY:
All we ask is that you be kind. We welcome differing opinions, but any comments containing personal attacks, sarcasm, etc. will be removed immediately. Keyboard warriors aren't welcome 🙂 All comments are moderated and may take time to be approved. Anything not pertaining specifically to the content of a post will be removed (including comments about ads).