This easy cheesy refried bean dip is a a crowd-pleasing appetizer that will disappear quickly!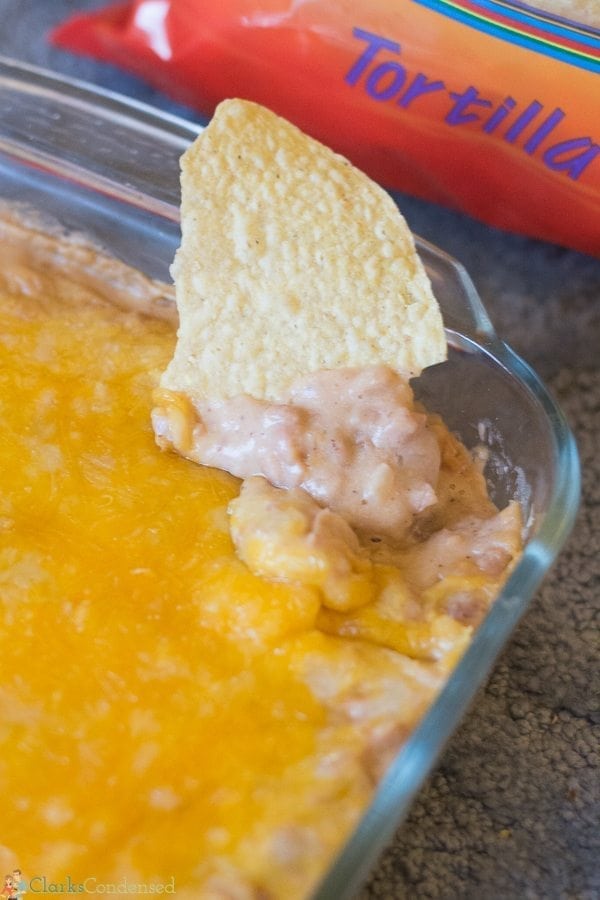 A few months ago I shared a recipe for
homemade Mexican style refried beans
. I stand by my claim that once you try them, you'll never want to buy the canned kind again! Today I'm excited to share a recipe I created with that first batch of refried beans I made – it's just taken me awhile to get it up. We made this dish to take to dinner at someone's house, and I just kind of threw it together last minute (literally – I took it out one minute before we left, took some pictures, and rushed to the car. There had been a tornado warning, which shut us in our basement, so I was a little bit behind.)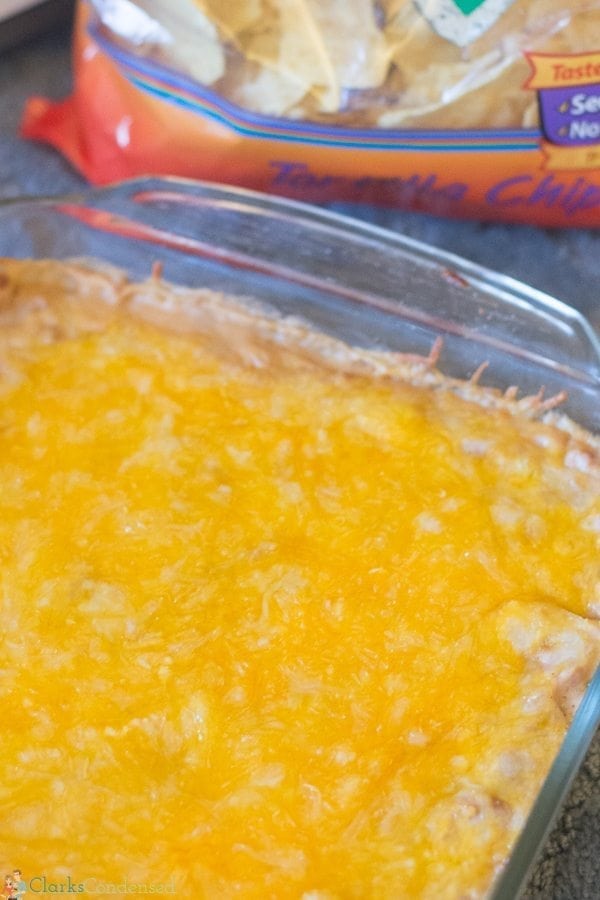 It was a big hit at dinner, and when I made it a few weeks later at my parent's house, everyone really enjoyed it as well. I feel like the fall and winter have a lot of parties and get togethers going on, so this is a great appetizer to bring to parties. It's absolutely delicious!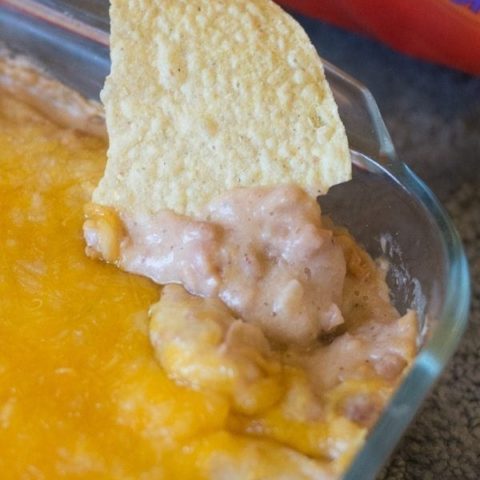 Bean Dip
Yield: 0
Cook Time: 20 minutes
Total Time: 20 minutes
Ingredients
1 recipe of homemade refried beans, or about two cans of refried beans, with garlic powder added.
1/2 cup chopped red onion
1/2 cup sour cream
1 cup shredded Mexican blend cheese, divided
Instructions
Preheat oven to 350 degrees.
Mix beans, onion, sour cream, and 1/2 cup cheese together in a 8x8 baking dish until combined.
Sprinkle remaining cheese on top until covered (you will use between 1/4 cup and 1/2 cup)
Bake for about 20 minutes, or until cheese is melted and bubbly.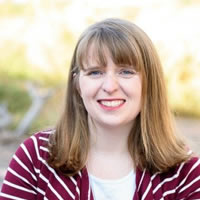 Katie is a Colorado-native, BYU graduated, and most importantly, wife to one and mother to three beautiful boys. She is passionate about sharing her experiences with others – especially about pregnancy, breastfeeding, cooking, and crafts. She is an International Board Certified Lactation Consultant. She loves spending time with her family and helping others find joy in family life.