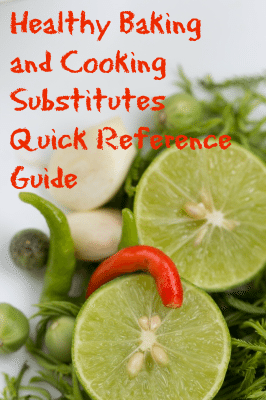 Making lifestyle changes can be hard, especially when it comes to food. Here is a quick reference guide for healthy baking and cooking substitutes, to help you reach your goals!
For me, I've never been one to follow a particular diet. I think that if you are wanting to make permanent changes, and transform your eating habits for good, then you have to make a lifestyle change. I've seen many people go on "fad diets," lose a ton of weight, and then end up gaining it back once they stopped the diet. Yo-yo dieting isn't healthy, and can be damaging to your self-esteem as well. With that said, I'm sure there are people who have gone on those diets, kept off the weight, and used the techniques they used for the rest of their lives. However, for me, diets aren't my thing.
Another thing I believe is that you shouldn't have to deprive yourself of things you love. Of course, there must be moderation in all things, and you shouldn't just eat endless amounts of chocolate doughnuts. However, I think it is incredibly hard to swear off something. I'll be honest — I love to eat, and I love to eat foods of all kind. 
That's why I love the idea behind Sally Bee's blog and recipe books. I just discovered her the other day when someone posted her cookbook on Facebook. If you've never heard of her, I recommend going over here to read a little bit about her story. She survived three massive heart attacks, in the same week, in her mid-thirties. I couldn't even believe when I read it. Since then, she has devoted her life to healthy eating, and helping others be healthy as well. As it says in her bio, healthy eating isn't a lifestyle choice…it's a life-or-death one!
Anyways, in her cookbooks and blog, she shares recipes that are healthy, but taste delicious, and don't really deprive you of everything. I can't wait to get her cookbook, The Secret Ingredient: Delicious and easy heart-healthy recipes that might just save your life
. I also want to check out Have your Cake and Eat it Too. I love the idea that you can be healthy, but not have to eliminate everything that you love from your diet.
Healthy Baking and Cooking Alternatives
Finally, today I wanted to share some healthy alternatives you can use in baking and cooking. Most of these are 1:1 exchanges, but I'll note if something is otherwise. This list can be helpful if you are wanting to bake/cook healthier, or if you find yourself in a bind when you happen to be missing one of these ingredients!
Butter
Applesauce
Pureed fruits (likpumpkins and bananas)
Mashed Avocado (replace 1/2 the amount of butter called for with this)
Earth Balance buttery spread
Greek Yogurt (replace 1/2 the amount of butter called for wit this)
Prune Puree – use jarred prunes (baby food type)
Canola Oil
Applesauce or fruit puree – 3/4 cup for every 1 cup (in cooking, add skim milk to applesauce to make it more liquid-y)
Olive Oil (in cooking, not baking)
Coconut Oil (in cooking, not baking)
Whole Milk
Almond Milk (I use almond milk in place of regular milk ALL the time in both baking and cooking, and never have any problems. Be sure to get unsweetened.)
Coconut Milk
White Sugar:
Agave (1 cup sugar = 2/3 cup agave, minus 1/4 cup liquid)
Honey
Applesauce (reduce other liquids by 1/4 for every cup of apple sauce used)
Cut sugar in half and add 1 teaspoon vanilla
White Flour
Whole Wheat Flour – you can do a 1:1 exchange, but if you aren't sure how the recipe will taste, using half wheat/half white always works
Beans – boiled and pureed white or black beans,with two tablespoons of fat
Heavy Cream 
Coconut Milk – let a can of coconut milk sit in the refrigerator for about 30 minutes. The cream that rises to the top is an excellent alternative to heavy cream (use full fat.)
Half and Half
Evaporated Skim Milk
Pasta
Spaghetti Squash
Whole Wheat Pasta
Quinoa Pasta
Thin slices of zuchinni for lasagna noodles
Bacon
Proscuittio
Pancetta
Turkey Bacon (way less expensive!)
Mayonnaise
Greek Yogurt
Olive Oil Mayonnaise
Mashed up Avocado
Sour Cream
Greek or Plain Yogurt (in cooked sauces, use 1 tablespoon flour)
Cottage Cheese – drained and pureed
Cream Cheese
Lower Fat Cream Cheese
Neustachelfs
Greek Yogurt (drain in cheesecloth over night)
Soft Tofu
Flour Tortillas
Lettuce Leaves
Corn Tortillas
Ice Cream
Bananas — puree, and then freeze. It has the same delicious consistency that ice cream does. Throw in some cocoa powder to change it up a little.
Coconut Milk
Bread Crumbs
Eggs
Use 2 egg whites to equal 1 whole egg
Pumpkin
Bread Crumbs
Ground Beef
Ground Turkey
Ground Chicken
Syrup
Fruit Preserves
Applesauce
Pure Maple
Am I missing any?
"Image courtesy of Tiverylucky / FreeDigitalPhotos.net".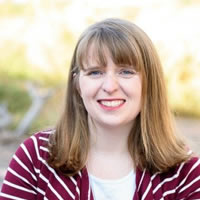 Katie is a Colorado-native, BYU graduated, and most importantly, wife to one and mother to three beautiful boys. She is passionate about sharing her experiences with others – especially about pregnancy, breastfeeding, cooking, and crafts. She is an International Board Certified Lactation Consultant. She loves spending time with her family and helping others find joy in family life.