Lemon poppy seed bread is one of my favorite quick breads to make! This gluten free poppy seed bread recipe is super yummy (but you can easily make it with regular flour, too!) The "icing" on the cake is the special orange glaze on top.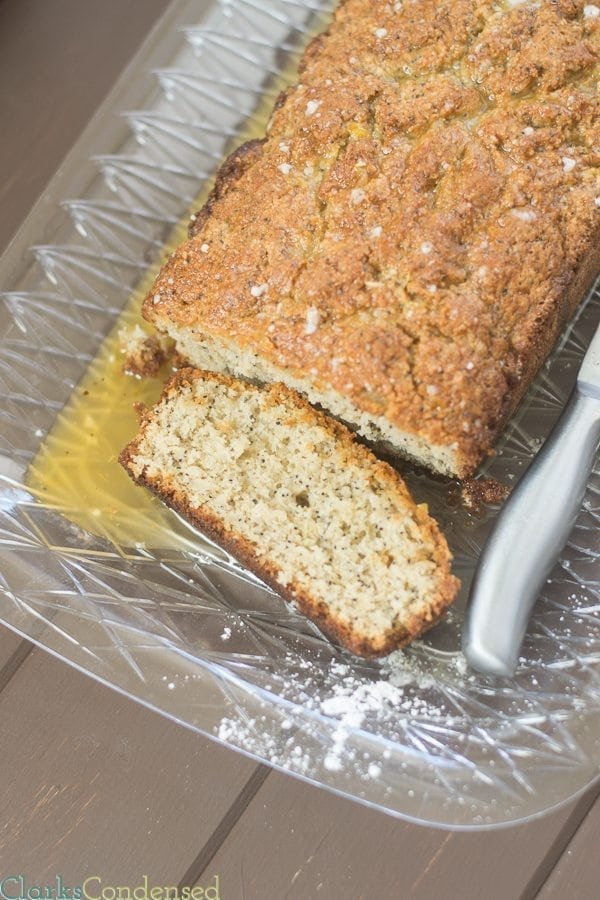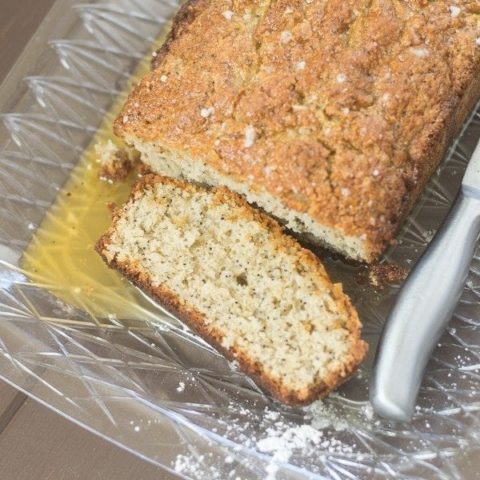 Gluten Free Lemon Poppyseed Bread
Ingredients
1 1/2 cups gluten free flour, if you substitute with regular flour, you may need more.
1.5 tbsp poppyseeds
3/4 cup white sugar
1/2 tsp baking soda
1/4 tsp salt
1/2 cup butter, melted
2 eggs
1 5.3 ounce about cup of Strawberry Greek Yogurt
1 tbsp vanilla extract
2 tbsp lemon juice
*GLAZE*
1/4 cup orange juice
3/4 cup powdered sugar
1 teaspoon vanilla extract
1/2 teaspoon almond extract
1/4 teaspoon butter extract
Instructions
Pre-heat oven to 375 degrees.
Grease a loaf pan with oil spray.
Stir together flour, poppy seeds, sugar, baking soda, and salt. Set aside.
In a smaller bowl, whisk together butter, eggs, yogurt, vanilla, and lemon juice.
Mix wet ingredients into dry until combined.
Spread into a bread pan.
Bake for 40-50 minutes.
Top with glaze
*GLAZE*
Whisk all ingredients in a bowl until combined.
Pour orange juice glaze over hot poppy seed loaf.
Growing up, I don't remember my mom making quick breads, like banana or pumpkin bread, very often. I think it's probably because she doesn't like them! However, one quick bread I fondly remember making was lemon poppyseed bread. Whenever she pulled a loaf out of the oven, and topped it with the delicious orange glaze, I was so excited. I can almost smell the memory.
I absolutely love making quick breads – especially because they work very well with gluten free flour. Unlike yeast breads, which I have issues with making them gluten free and not turn out super dense, quick breads usually turn out great.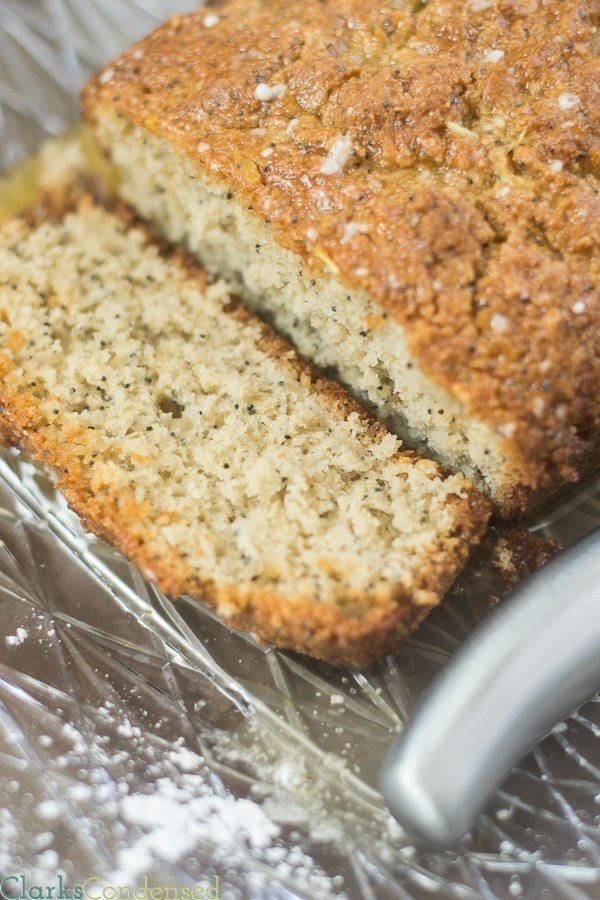 Today I'm participating in my first Secret Recipe Club exchange. I was assigned to check out all of Fit Mama, Real Food's recipes and  to choose a recipe from to recreate on my blog. When I saw her yummy recipe for lemon poppyseed bread, I knew I had to make it! It was hard to choose, because she has so many delicious (and healthy) recipes. I can't wait to try some more of her recipes, like this chipotle taco tortilla pie.
I made a few changes to suit our tastes (and the ingredients in our pantry) – I used gluten free flour (though you can definitely use regular flour if you'd like), strawberry Greek yogurt, and I added that orange glaze I loved so much from my mom's poppyseed bread.
It turned out super tasty! Jack had some after his nap, and he said, "Yum! I like this bread, Mommy!" I'd say that's his seal of approval.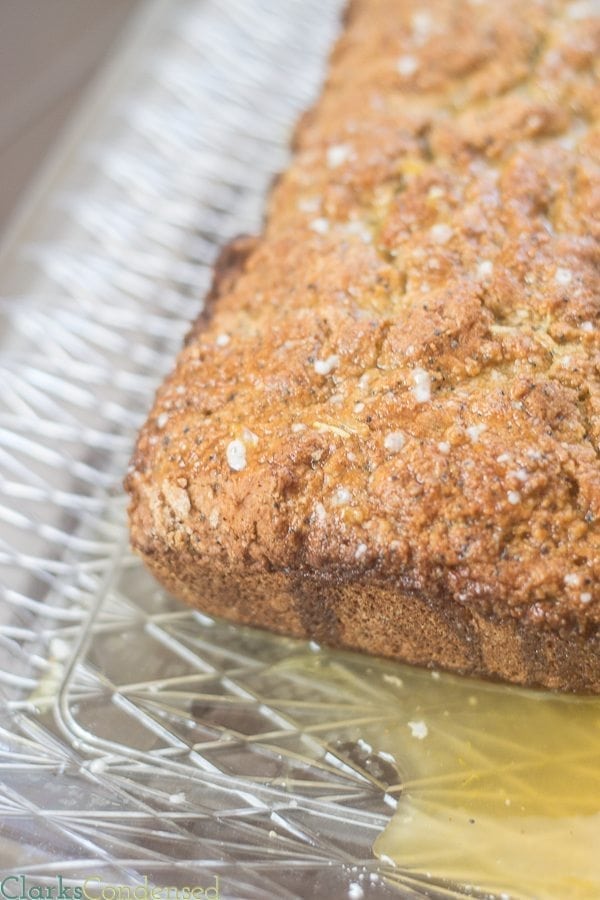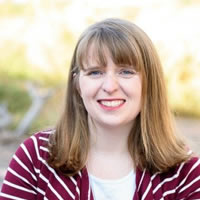 Katie is a Colorado-native, BYU graduated, and most importantly, wife to one and mother to three beautiful boys. She is passionate about sharing her experiences with others – especially about pregnancy, breastfeeding, cooking, and crafts. She is an International Board Certified Lactation Consultant. She loves spending time with her family and helping others find joy in family life.