A Glowforge laser cutter has SO many options – but what Glowforge projects are the best to make? In this post, we share over 100 great ideas for Glowforge projects that you can make and sell for your small business. WE've included links to digital files that you can buy or use for your own inspiration. This post is a must-read for all Glowforge Owners!
While some people have Glowforge printers for purely personal use, many hope to sell their projects to others. But it can be hard to decide what to make for the best results and most success with online shops, boutiques, and for custom orders. We've gathered together the best ideas to help you explode your business!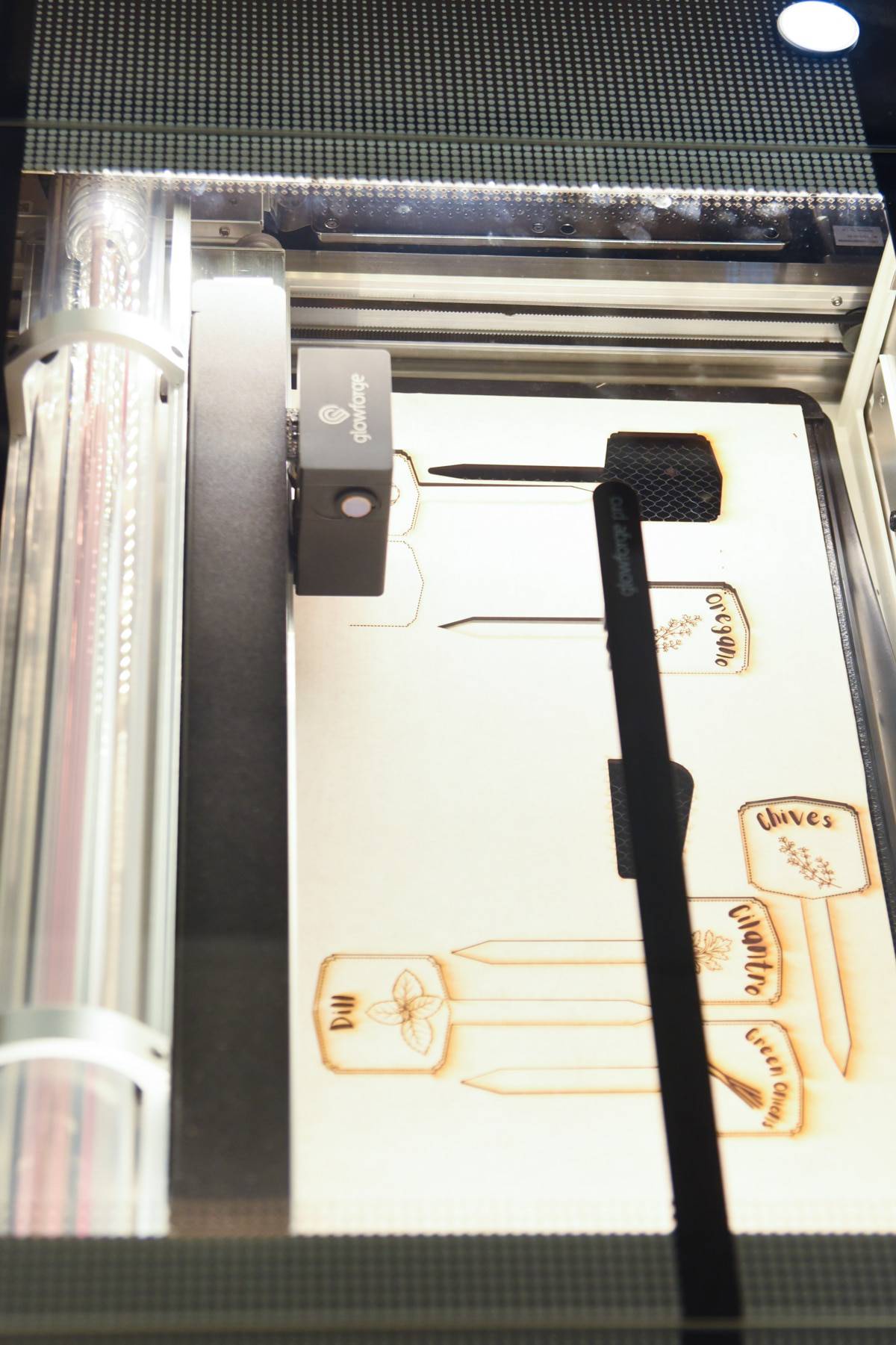 One of the most popular questions Newbie Glowforgers ask is, "What should I make and sell?"
That is the million (literally) dollar question. And there's not just one answer.
A lot of it comes down to your audience and skill with laser cutting. However, there are some hot items that are almost sure to be hot sellers no matter where you sell them.
Here are a ton of different ideas for what you can make and sell with your Glowforge. I recommend starting small and scaling as you see the popularity of the products grow – and nix ones that don't sell.
Some of these ideas you'll have to come up with your own creations for, but I will try and include some cut files that I've found online, too!
Are you ready to take your Glowforge to the next level? Make sure you signup for "Grow with Glowforge: Project Jumpstart Guide". It's the ultimate resource for going from feeling overwhelmed by your project creation to confident and making $$$! We even have a couple design tutorials!
New to Glowforge? Check out One of these posts: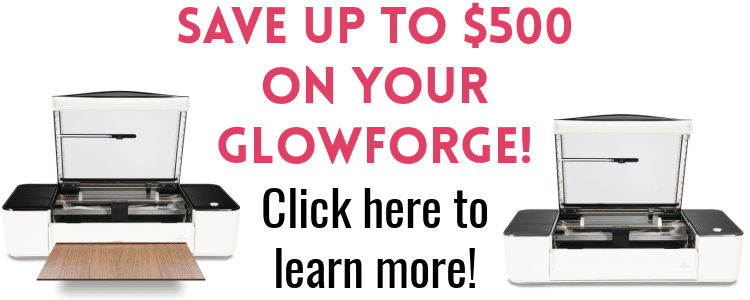 Where to Find Ideas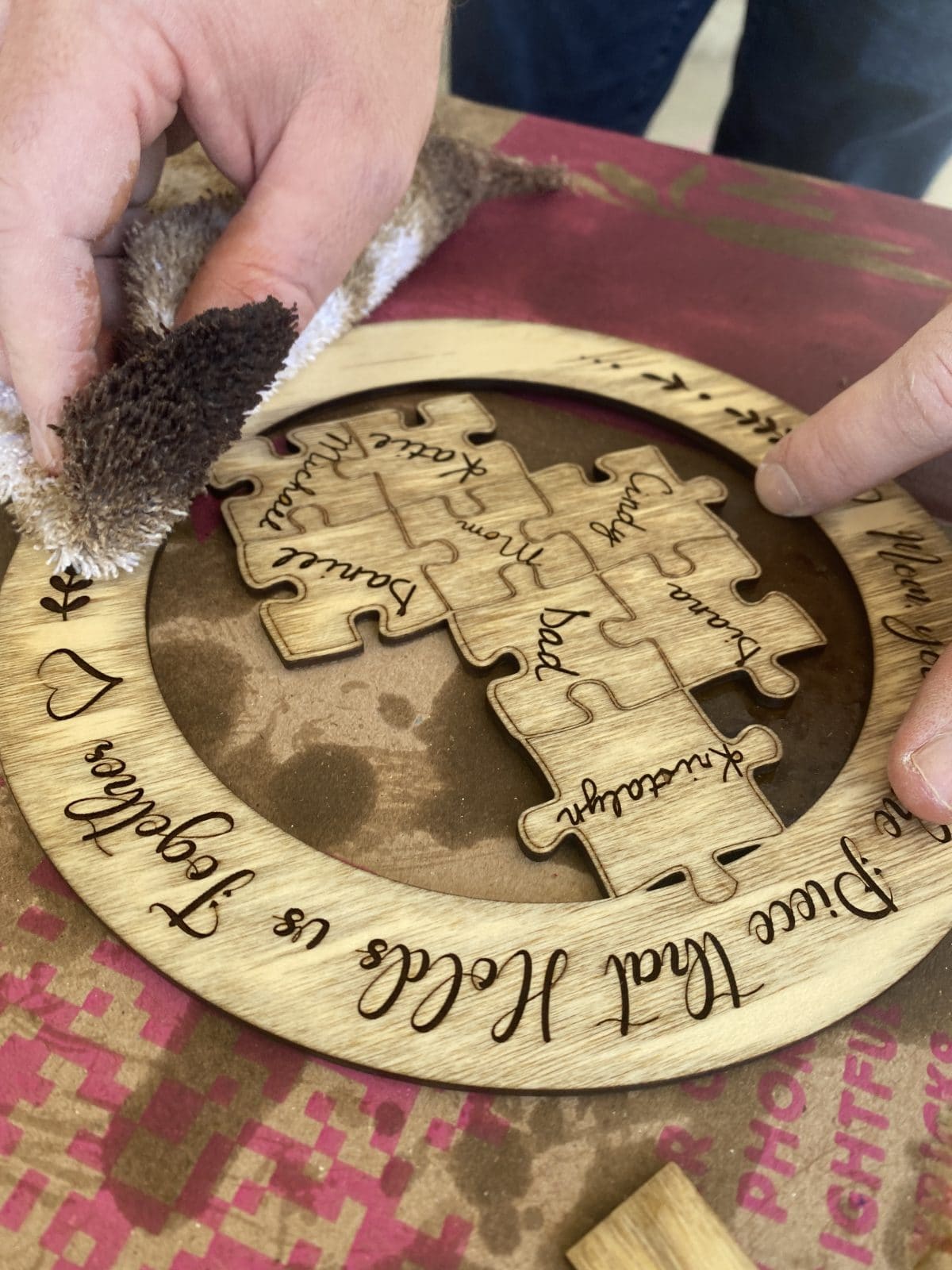 When it comes to deciding what to make, you don't need to re-invent the wheel. In fact, I wouldn't recommend you do that! You might have a super creative idea, and it might sell well – but I would save those for when you have a more established audience.
Instead, I would look around on Etsy, Facebook Marketplace, local craft shows, etc. and see what is being sold. When you go on Etsy, look for how many reviews a product has and the search results that pop up when you search. This can give you a good idea of what kind of products are popular right now.
This does not mean you should copy someone exactly. Unless someone is selling a laser file for their design, and it specifically says you can sell it – just use others' ideas for inspiration. Put your own twist on it and make it substantially different.
I find Glowforge Facebook groups to be really helpful for this as well. There are a lot of really helpful and generous people that share what their top sellers are and even sell their cut files so you can create those designs yourself.
Where to find materials
In my Glowforge for Beginners article, I shared a lot of places to get materials, as well as information on proof grade materials. However, here is a basic overview of some of the places I recommended buying supplies from:
Etsy Shops with Laser Files
As I mentioned, there are a lot of people that sell their laser files. That is something we are starting to do as well! I have gathered a bunch of Etsy shops below that have great laser files that you can purchase, cut, and sell yourselves. You can't re-sell the file, but you can create products using them. You want to make sure they include SVG file formats and preferably PNG and PDF as well. You also want to make sure they come with commercial use licenses for reproducing projects using the file. Most files will include this – most do NOT include the ability to resell their file, though,
You can check out our store – we only have a couple of files right now but plan to expand aggressively soon!
You can definitely make your own designs as well and use other ideas for inspiration. Silhouette Studio and Adobe Illustrator seem to the most popular places to make Glowforge files.
Hot seasons and niches for the Glowforge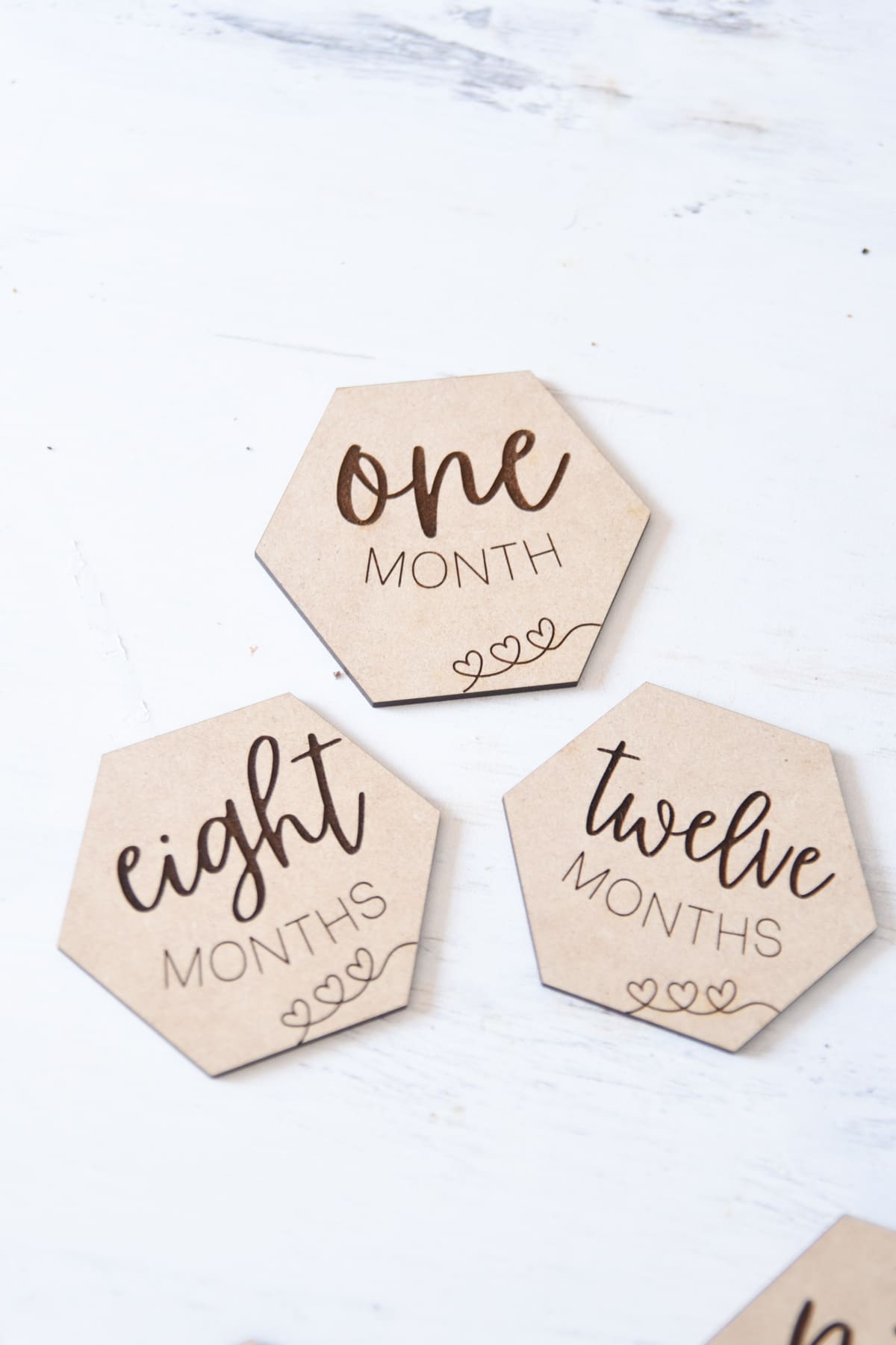 There are certain holidays and events that you might want to consider focusing on. Most people find that they make a lot more money during certain times of the year (such as Christmas). A lot of people also find that it's best to focus on a specific niche rather than trying to make something for everything. Below are some that I see some of the top-selling niches!
Holidays
Christmas
This is probably the biggest time of year for most who sell products using their Glowforge. There's just so much you can do – from ornaments to stocking holders, to customized gifts, the sky is the limit. Here are a couple of popular ideas on Etsy:
Halloween
Easter
Thanksgiving
Mother's Day
Father's Day
Milestones/Events
Baby
Baby and pregnancy are both huge niches, and there are tons of products that sell really well. Within these niches, you have milestones, baby showers, new baby arrival, etc.
Keep in mind that anything that the baby could possibly put in their mouth should be finished with non-toxic products.
Birthday
Wedding
Anniversaries
Teacher/Education
Teacher gifts are always welcomed and appreciated! There are so many teachers and education-inspired gifts and products that you can make using Glowforge. From cards to knick-knacks to personalized items- the options are endless.
Housewarming
When someone you know and love buys a home or moves somewhere new it's customary to bring a little gift which makes the housewarming niche super needed! You can make so many items for someone to enjoy in their new home.
Top Sellers
Here are some of the top-selling products I have seen:
Custom Apple Watch Silicone Bands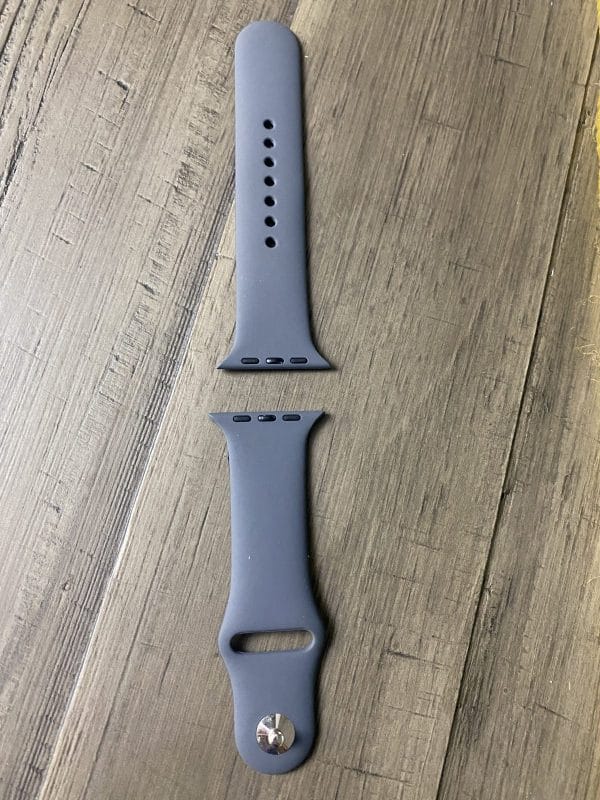 These are insanely popular and are really quite easy to make. You can find lots of sellers of the watch bands (I list a few in the Glowforge for Beginners guide), and there are a lot of fun ideas for what you can put on them – initials, Disney designs, kids' names, floral patterns…the sky is the limit!
I do recommend cutting out an Apple Watch jig – they are super easy, and it will help keep your project in place. You can find all sorts of inspiration on Etsy – and you can also find lots of people that sell their best-selling SVG files if you don't want to create your own designs.
Keychains
Keychains are timeless gift, and they usually sell like hotcakes. I see a lot of really clever ideas in some of the Facebook groups I am in.
Here are some great laser files on Etsy for various types of keychains.
Magnets
Who doesn't love a magnet? So many possibilities for these – ones that are about certain locations, for moms/dads/grandparents, a hand-drawn picture engraved on one, or even an unfinished magnet that can be painted!
Here are some magnet laser files on Etsy.
Earrings
Studs, dangly earrings, whatever. People love their laser-engraved earrings! You can use various materials, though I think acrylic is probably the most popular. I found my backings for earrings at Joann's, and if you are making studs, I recommend using E6000 glue.
Cutting Boards
I love seeing all the cutting boards people have made. These make for great housewarming gifts (I know my brother got one from his realtor when he bought a house), wedding gifts, etc. My husband is especially interested in making these.
The key is finding affordable, durable, and safe cutting boards to engrave. I've seen a lot of people say they get theirs at Hobby Lobby when there is a sale, or at TJ Maxx and Ross. I have even seen people use cutting boards they found at The Dollar Tree!
Be aware that if you want to use an Epoxy, it makes it so it's not really safe to cut on but, as long as it's food safe, you can serve food on it.
Etsy Laser Files for Cutting Boards
Name Puzzles
Name puzzles are really popular because they can be personalized gift. It would be so fun to give for a birthday or Christmas present. A nice, solid, wood puzzle is a gift that can last a lifetime and is made extra special because it would have the receiver's name on it!
Etsy Laser Files For Name Puzzles
Coasters
People love coasters! I have seen people who even collect them so it would be a great product to make. You can give coasters as a housewarming gift, wedding gift, party favor or as a present to the person who has everything already. The great thing is you can personalize them with someone's name or with a cool design.
Name Rounds
Name rounds have become increasingly more popular over the years. They are especially popular to decorate a baby's nursery with. They can also be a great wedding gift to commemorate someone's wedding date. Another way people use name rounds is for when announcing a new baby! It's perfect for displaying the baby's name, birthday, weight and time of birth.
Esty Laser Files for Name Rounds
Monograms
Monograms are timeless and classic. It is a great way to express a little bit about yourself without giving away your entire name. These can be used as teacher gifts or retirement gifts, too! A monogram is simple yet sophisticated and is something everyone would love because it is personalized to them.
Etsy Laser Files For Monograms
More Ideas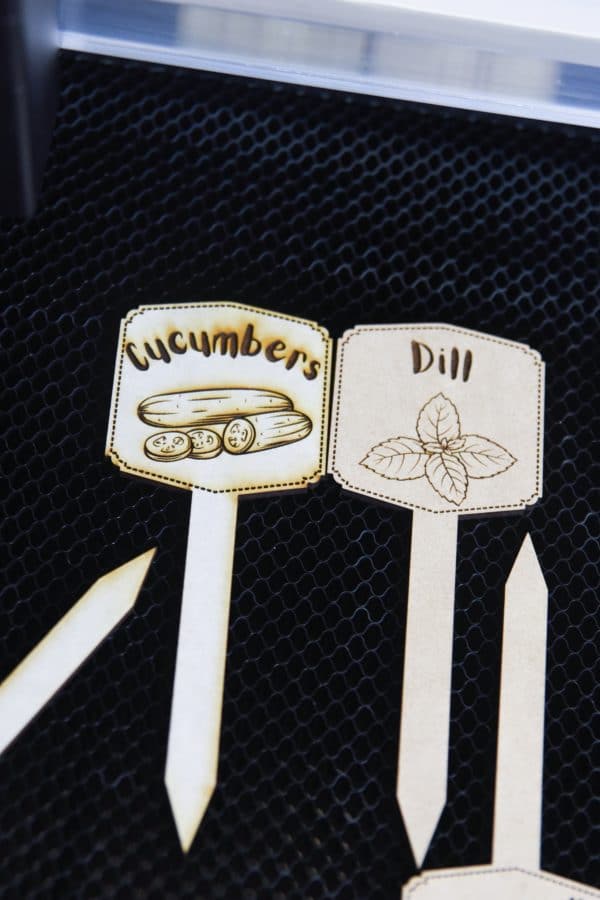 Here are some more ideas with links to Etsy files for inspiration!
DIY Kits
It's really popular to provide an unfinished product for others to finish to make their own. There are a lot of fun ideas these for these: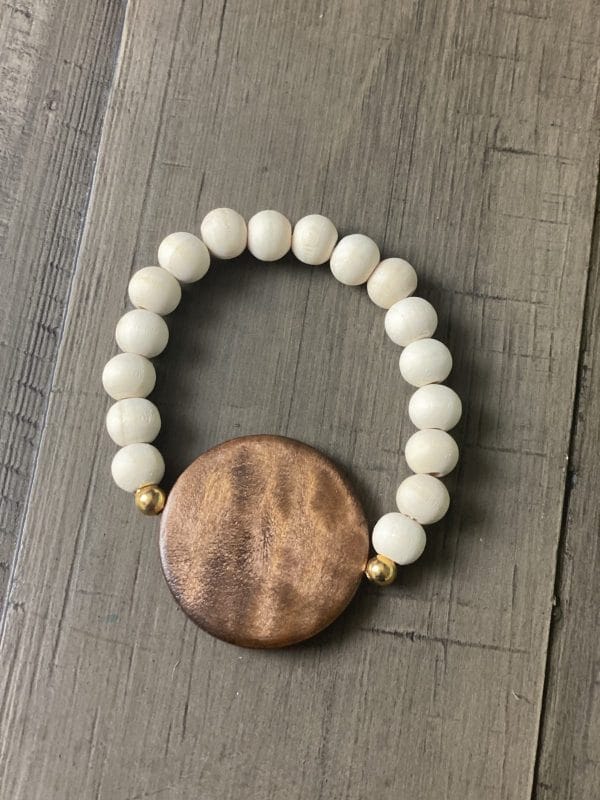 Earrings
Bracelets
Necklaces
Name Signs (first name, last name, welcome to a home)
Don't forget – you can save $500 on a Glowforge Pro, $250 on a Glowforge Plus, or $125 on a Glowforge Basic when you shop through our referral link!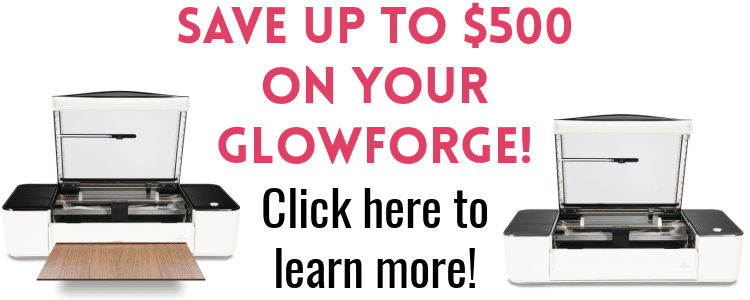 We hope that this was helpful in helping you come up with some inspiration for your next Glowforge projects! Let us know what your favorite projects are in the comments.
More Posts You May Enjoy: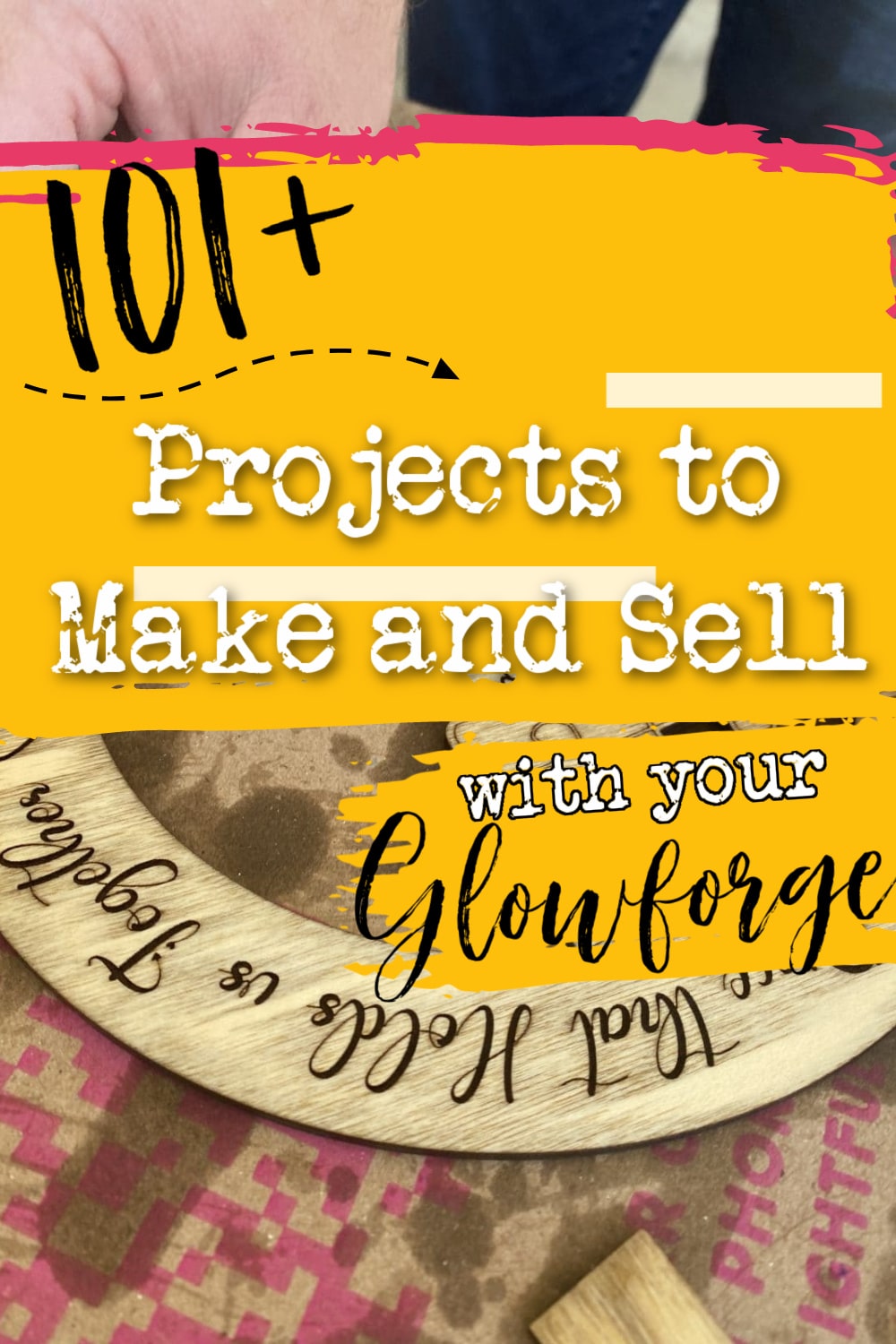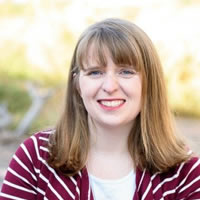 Katie is a Colorado-native, BYU graduated, and most importantly, wife to one and mother to three beautiful boys. She is passionate about sharing her experiences with others – especially about pregnancy, breastfeeding, cooking, and crafts. She is an International Board Certified Lactation Consultant. She loves spending time with her family and helping others find joy in family life.