My mom's easy parmesan breadsticks always disappear quickly and are perfectly paired with soups, salads, and all types of Italian recipes!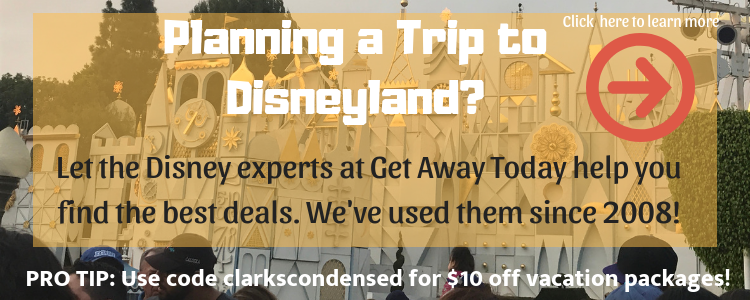 With as many of my mom's recipes that I've shared, I should probably call our site Clarks Condensed + Babzanne.
What can I say? I love her recipes. And these parmesan breadsticks are one of my favorites. The best part about them is that they are so super easy. If you're a long-time reader, you know super easy is basically a requirement for anything we make!
These breadsticks are perfect for tons of different meals. My mom would often make them to go with soups and salads, and, of course, Italian food (especially her easy meat lasagna). Anything Italian is a-okay in my book.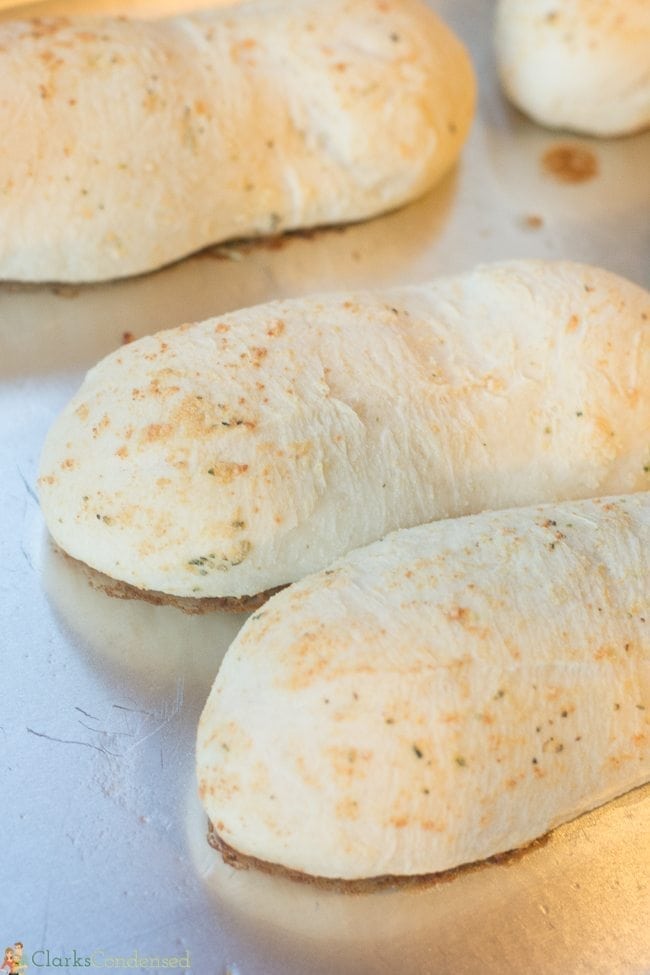 NEVER Miss Another Recipe!
Sign up for our food and recipe newsletter today
Free eRecipeBook upon signup
Free Meal Planning Bundle
Easy and Family Friendly Recipes EVERYONE Will Love!
Since a lot of Italian dishes are a little more time intensive, I like having an easy side dish like this to pair with them. Whenever we make these, we definitely double the recipe, because everyone wants AT LEAST two!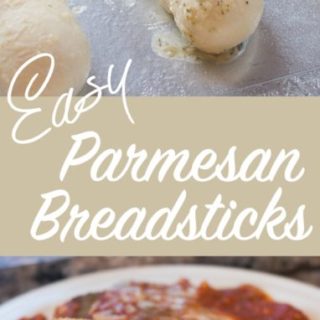 Mom's Easy Parmesan Breadsticks
Ingredients
12 frozen dinner rolls
1/2 cup butter
1 teaspoon garlic powder
1 teaspoon oregano
1/2-3/4 cup grated parmesan cheese
Instructions
Place frozen dinner rolls on a greased cookie sheet. Let defrost completely - about 2-3 hours.
After they have defrosted, roll them out until they are long and skinny.
Melt butter and mix with garlic powder, oregano, and 1/4 cup parmesan cheese.
Roll each breadstick in butter mixture and then let them rise for another couple of hours.
Sprinkle with more parmesan right before you place them in the oven.
Bake at 350 for 11-13 minutes.
Dinner is such an important time of day. I grew up having dinner every single night with my family, and it's something that both Forrest and I have felt is important for our family. Some of my favorite memories growing up came from conversation around the dinner table with my family. I hope that my children find our dinner times to be an event they look forward to as well.
It was such an easy meal to prepare for our family, but it tasted like I had slaved away in the kitchen for hours. Don't you love it when you can have a tasty meal without a lot of prep involved?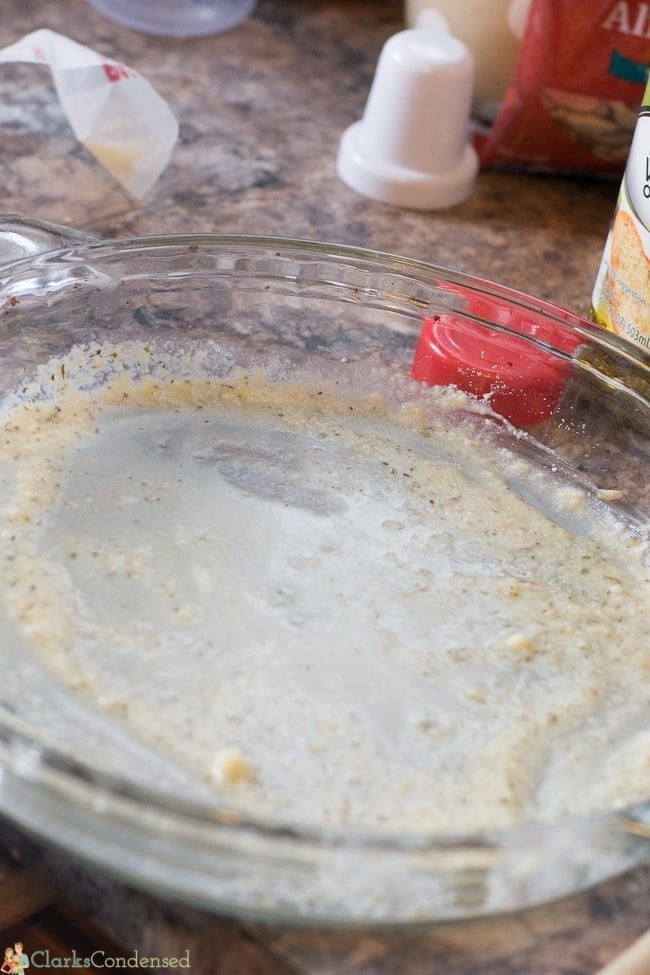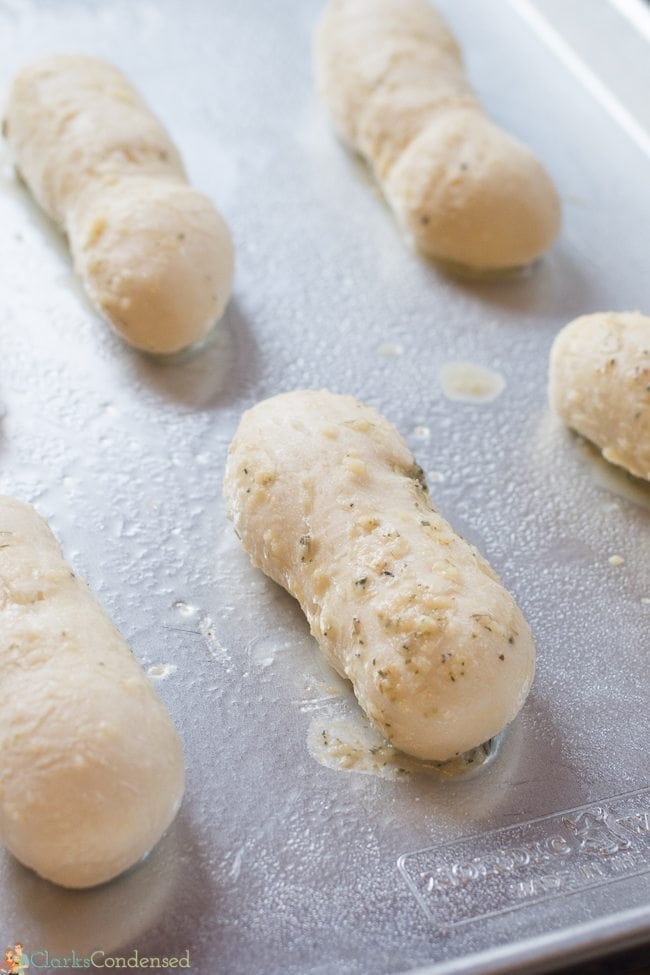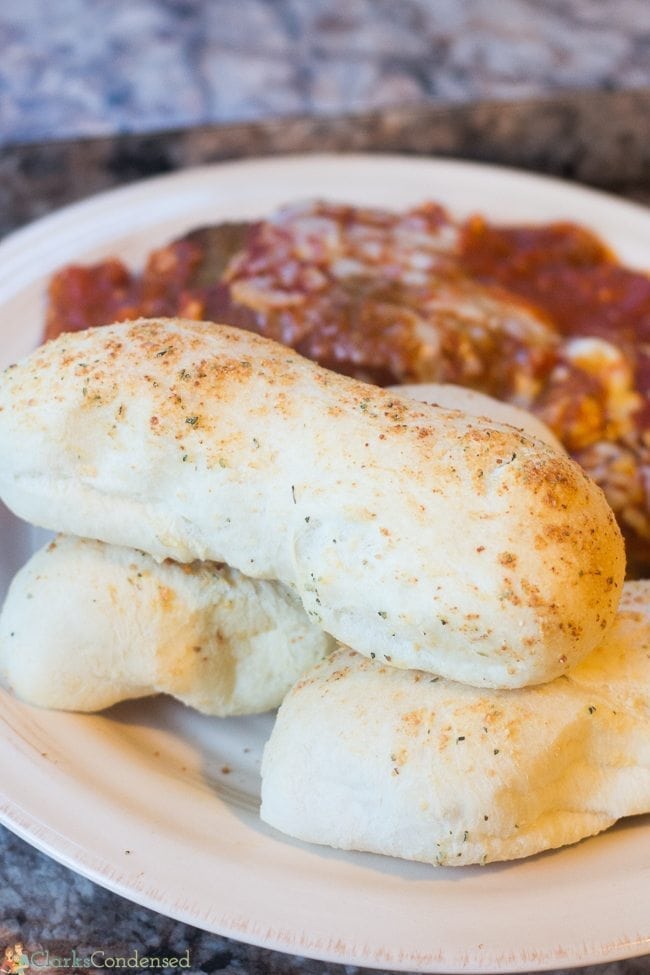 These breadsticks go great with these yummy lasagna-inspired dishes (click on image for recipe)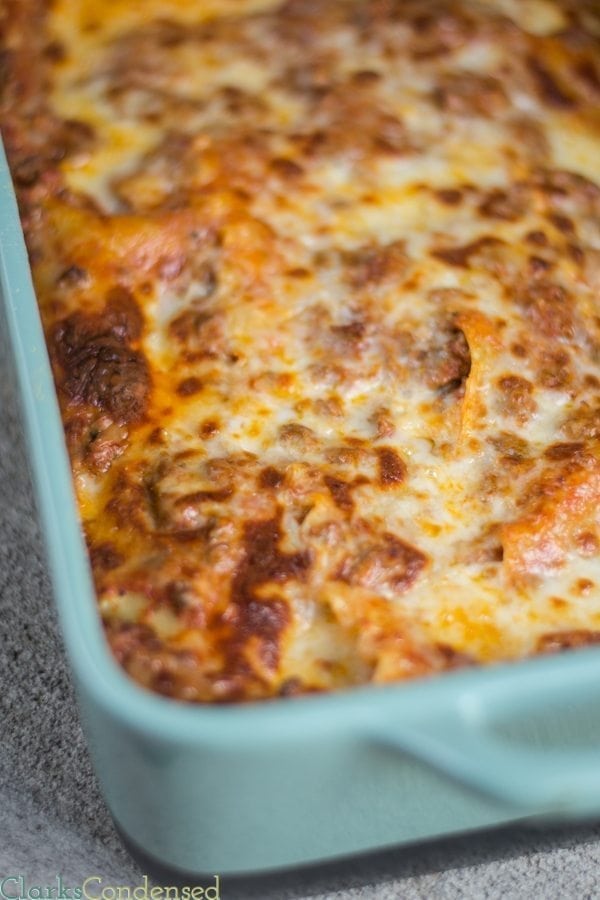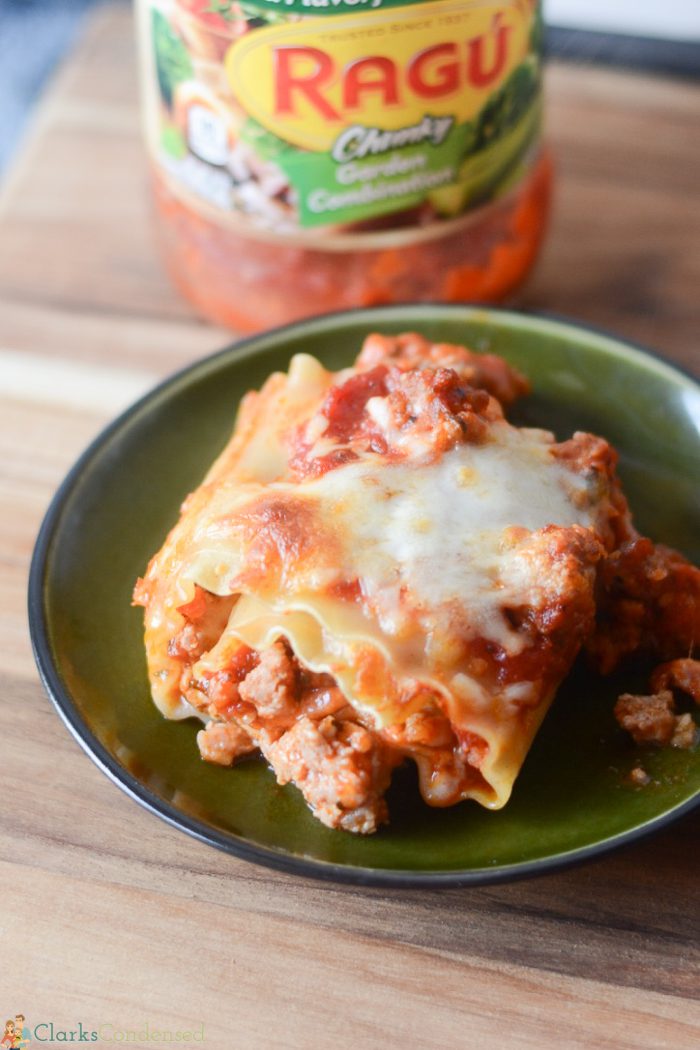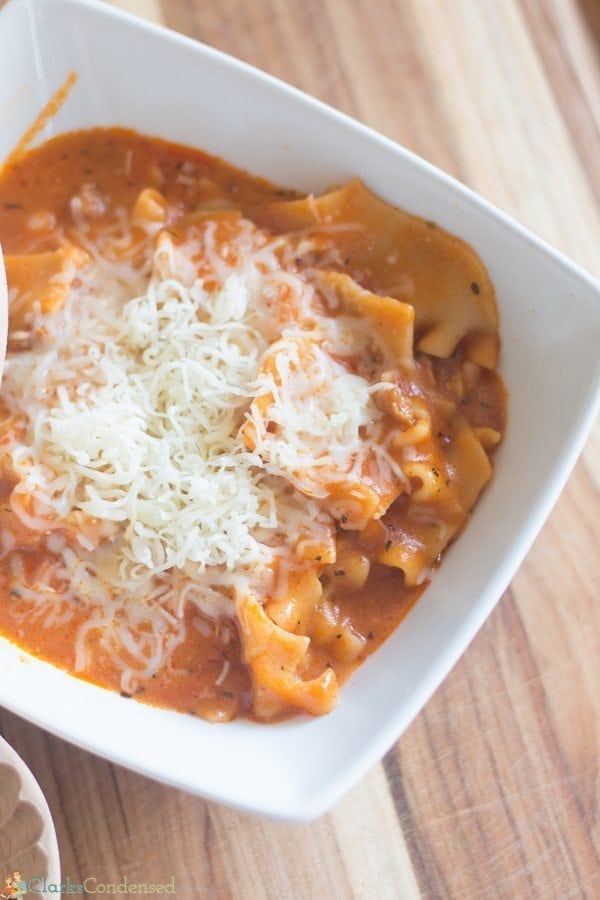 COMMENT POLICY:
All we ask is that you be kind. We welcome differing opinions, but any comments containing personal attacks, sarcasm, etc. will be removed immediately. Keyboard warriors aren't welcome 🙂 All comments are moderated and may take time to be approved. Anything not pertaining specifically to the content of a post will be removed (including comments about ads).