Are you looking for a juicy, slow cooker chicken recipe? This slow cooker three cheese Italian chicken falls apart after cooking – it has tons of flavor, and it's sure to be a HUGE hit!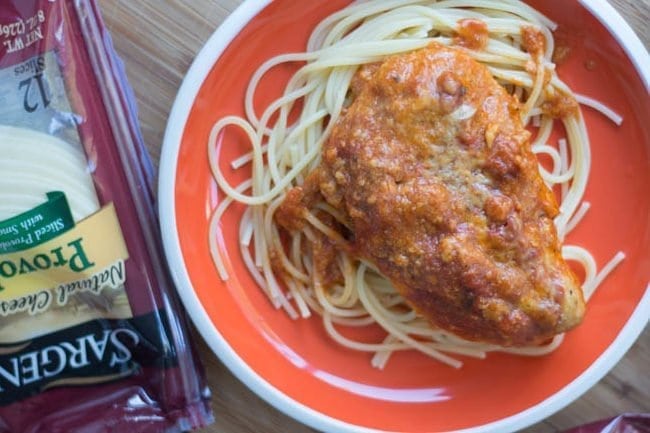 Are you ready for a super flavorful, juicy and cheesy slow cooker chicken recipe?
Oh man, I have been so excited to share this one with you. Forrest and I were both in HEAVEN with how juicy this chicken turned out.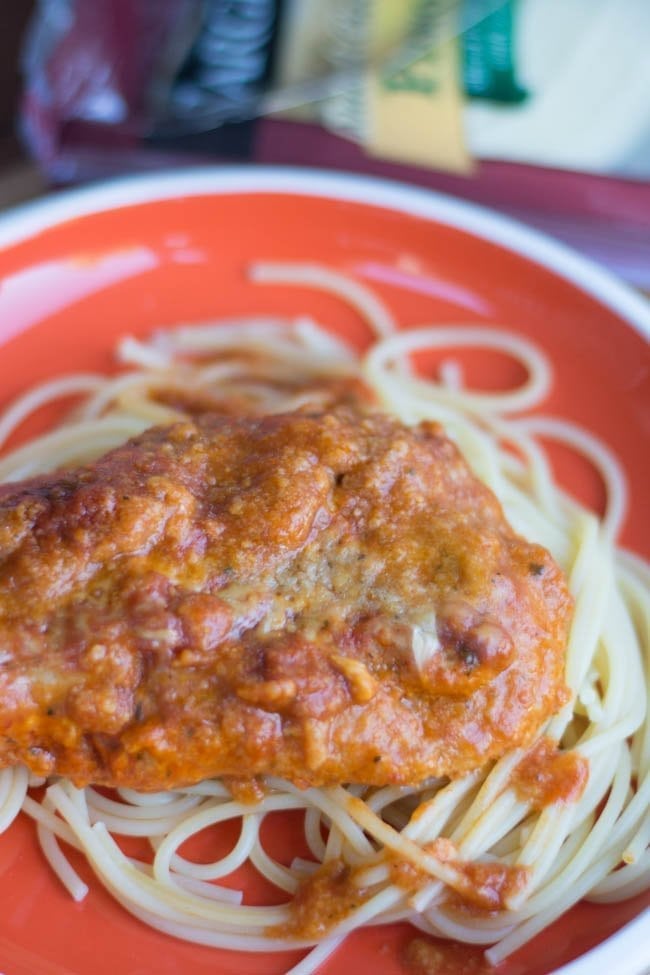 I think chicken breasts are notorious for getting easily dried out, but in this recipe? You don't have to worry about that at all. We absolutely loved this meal – not only was it juicy and flavorful, but it is filled with delicious cheese.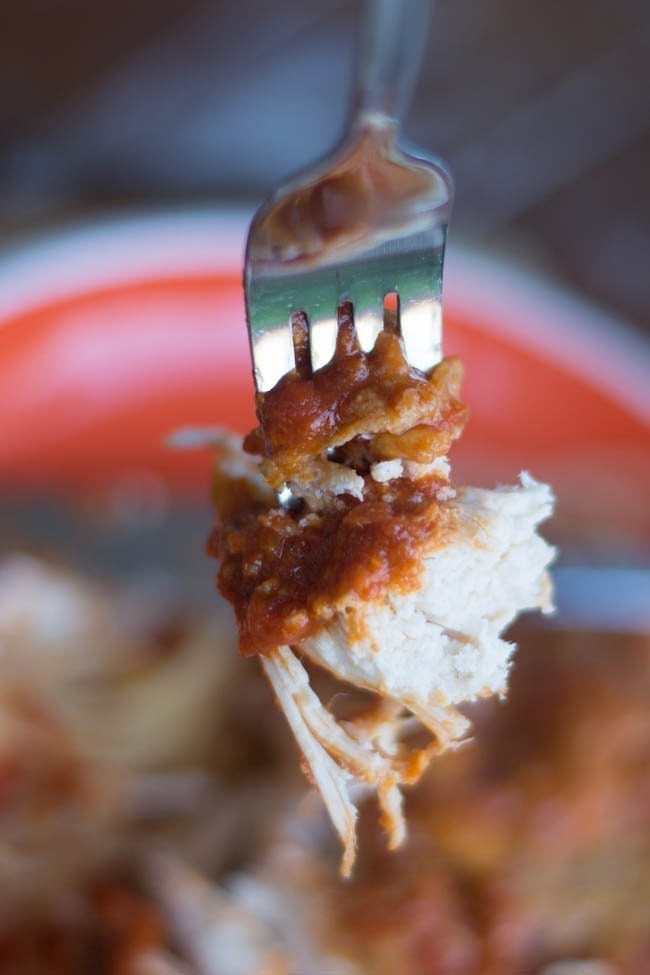 Who doesn't love a cheesy meal?! The best part of this meal is that it has not one, not two, but THREE amazing cheeses in it.
While it's not ooey and gooey once the meal is done, you can definitely taste all of the cheeses in it, and it might be the best thing you've ever eaten.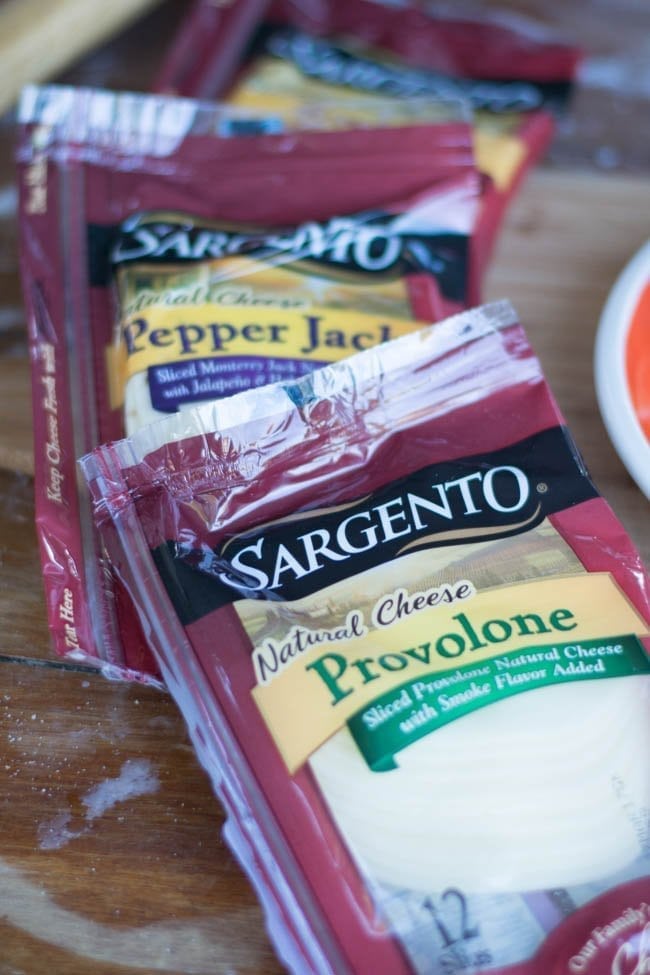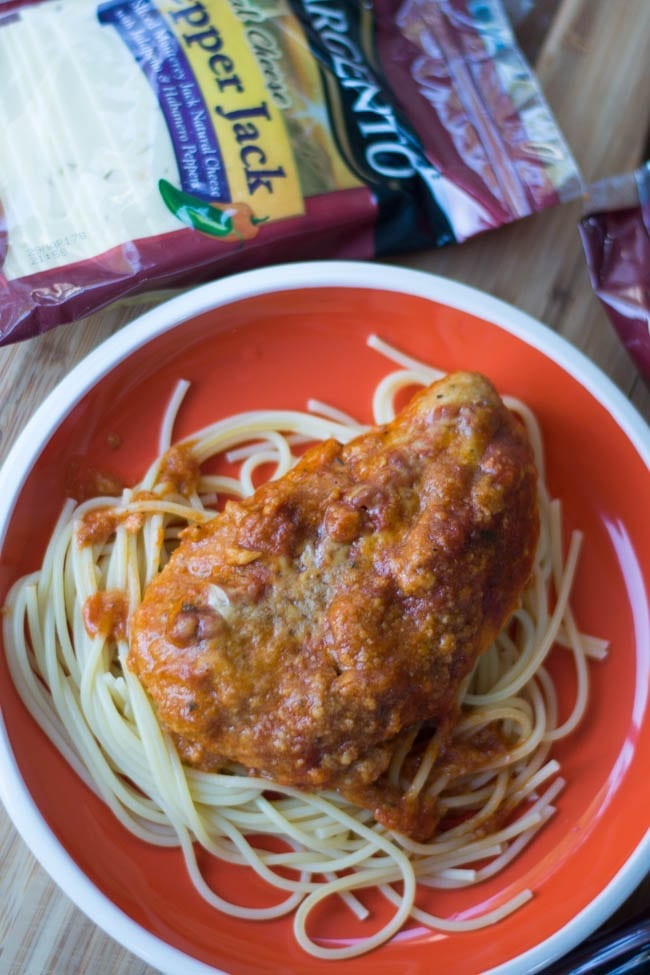 Slow Cooker Three Cheese Italian Chicken
Slow Cooker Three Cheese Italian Chicken Author: Katie Clark
Ingredients
1.5 pounds chicken breast, defrosted or fresh
1 cup milk
1/2 cup Italian style bread crumbs + 1/4 cup grated parmesan cheese
1 24- ounce jar pasta sauce
1/2 cup Sargento® mozzarella shreds
1/2 cup shredded parmesan cheese
4 slices Sargento® Provolone
Instructions
Cover the bottom of the slow cooker with about 2/3 of the pasta sauce.
Pour about 2/3 of the spaghetti sauce on the bottom of a slow cooker.
Cover chicken breasts with milk. Shake off excess.
Cover the chicken in the bread crumb and parmesan cheese mixture.
Place chicken breasts on top of the pasta sauce.
Cover chicken with remaining pasta sauce.
Put the cheese on three layers at a time - mozzarella, parmesan, and then provolone.
Cover and cook on high for 2-3 hours.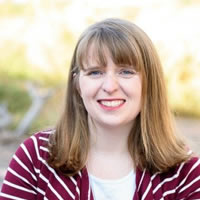 Katie is a Colorado-native, BYU graduated, and most importantly, wife to one and mother to three beautiful boys. She is passionate about sharing her experiences with others – especially about pregnancy, breastfeeding, cooking, and crafts. She is an International Board Certified Lactation Consultant. She loves spending time with her family and helping others find joy in family life.