Looking for a heathy Instant pot recipe? Here are over 30 delicious recipes that aren't lacking in any flavor!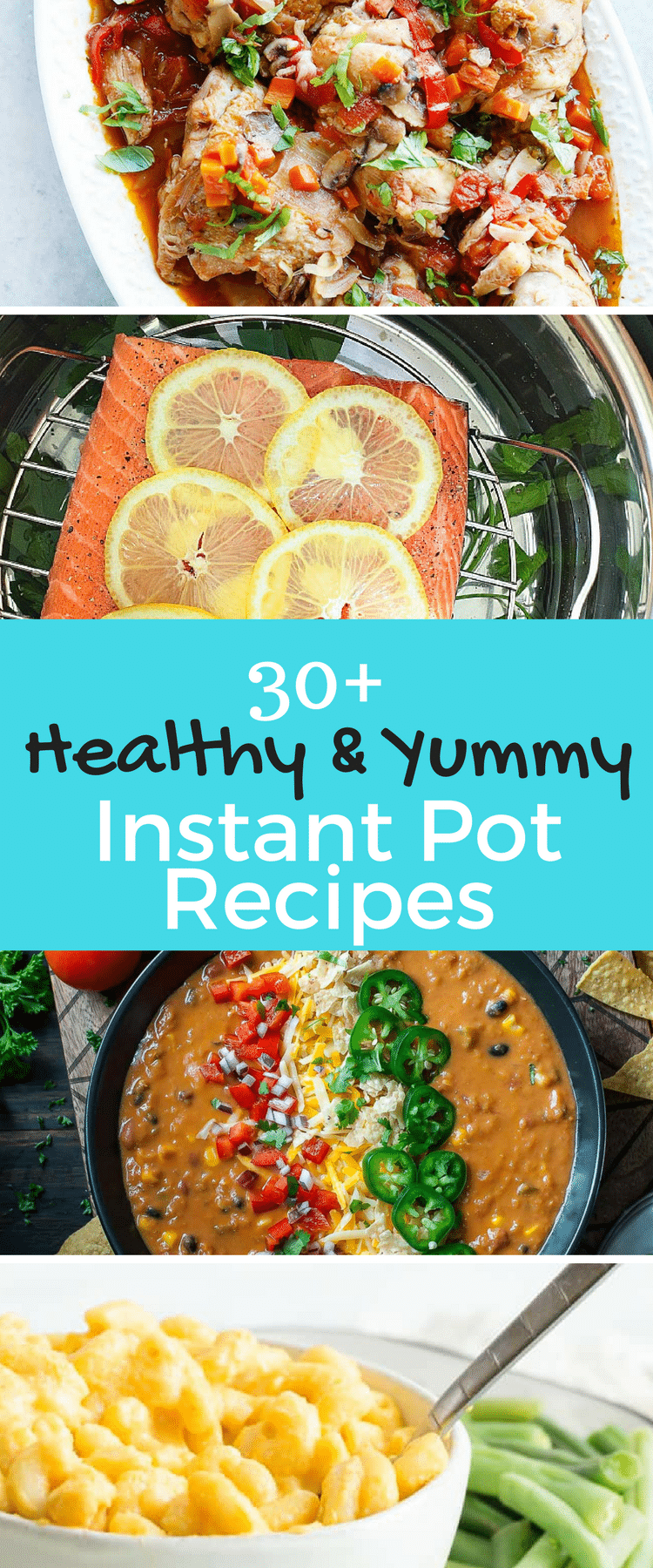 Healthy Pressure Cooker Recipes
After I saw how popular our Instant Pot Ground Beef recipe roundup was, I decided I better get another one up ASAP!
I did a poll in our Instant Pot Made Easy group, and there was a HUGE request for healthy Instant Pot recipes.
Well, my friends, ask and ye shall receive. Over the past week, I've gathered up some delicious Instant Pot recipes that are delicious but easy on the waist line.
In this round up, you will find recipes that will fit into all sorts of healthy diets – some recipes are vegan, others are perfect for a Keto diet, while others just are balanced and not full of fatty or processed ingredients.
With it being Christmas-time, I know that it can be hard to eat healthy – believe me, all the treats and cookies that seem be surrounding me are hard to resist.
However, I think that it's important to eat healthy when you can – which is why I'm sharing this round up before Christmas even hits.
I hope that you'll find some recipes in here that can make healthy eating just a little bit easier for you this coming year! I can't wait to try out a bunch of these.
New to Instant Pot? Start here!
');

COMMENT POLICY:
All we ask is that you be kind. We welcome differing opinions, but any comments containing personal attacks, sarcasm, etc. will be removed immediately. Keyboard warriors aren't welcome 🙂 All comments are moderated and may take time to be approved. Anything not pertaining specifically to the content of a post will be removed (including comments about ads).