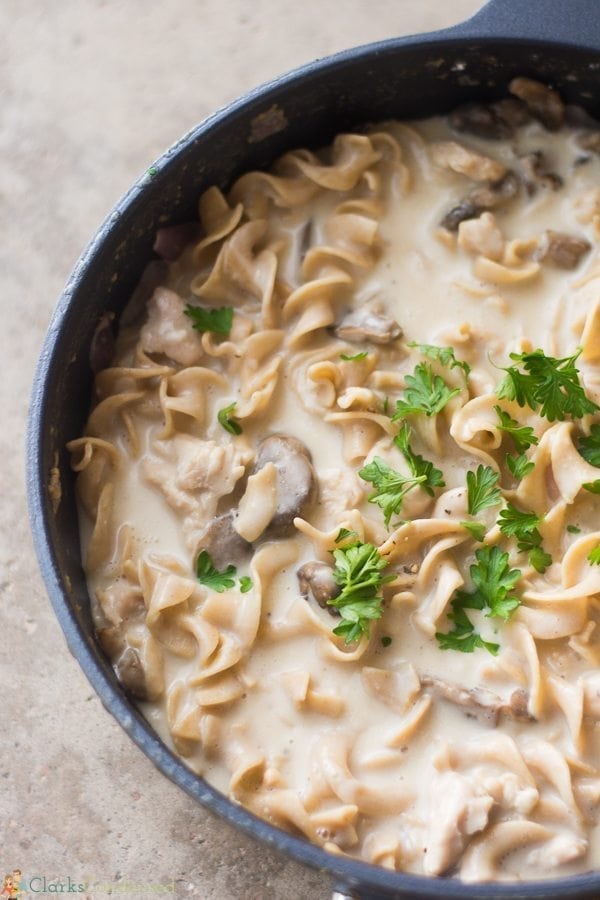 Every six or seven months, Forrest will randomly bring up the fact that we haven't had beef stroganoff in a long time. And he's always right. Beef stroganoff is one of those meals I rarely make, even though I thoroughly enjoy it every time. It also happens to be one of Forrest's favorite foods, so whenever he brings up the fact that we haven't had it in awhile…I wonder why!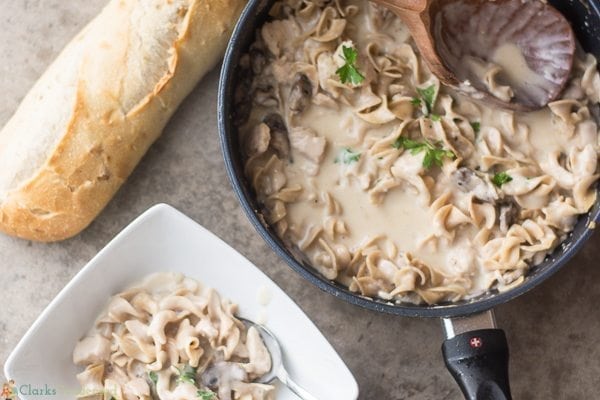 He mentioned this the other day, and it was right as I was supposed to be creating a recipe using Kraft's line of dips. I had initially planned to make a hot chicken salad recipe that my mom always makes…but then I realized it called for mayo, and when I asked my mom if she thought it would be good with with a substitute, she responded with, "Yuck! No!"
So, Forrest's suggestion for beef stroganoff came at the perfect time. Except, we didn't have any type of beef that could be used in it. Instead of rushing to the store, I decided it would be fun to make chicken stroganoff. It seemed a little bit healthier anyways, and I just bought 10 pounds of chicken!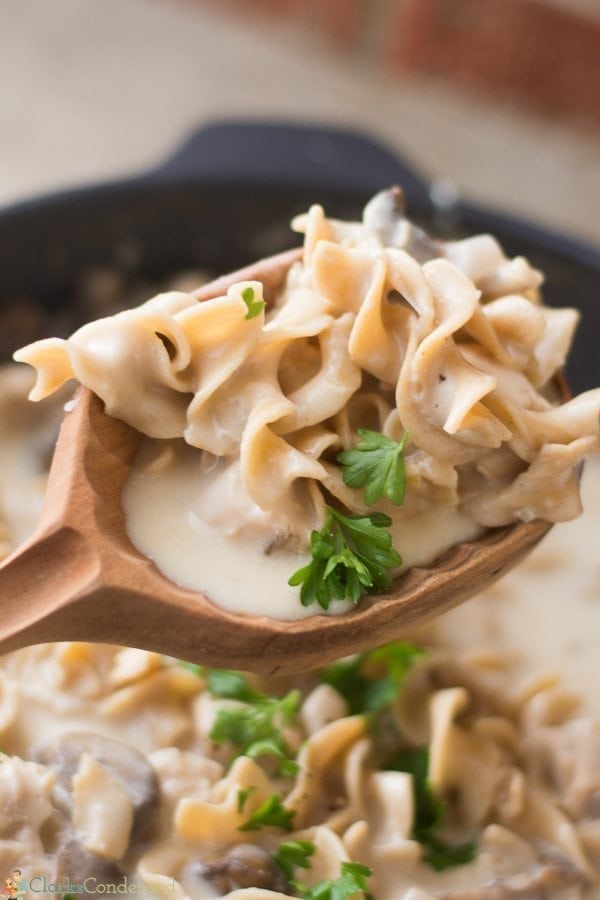 I used a french onion dip container for this, which I think added some great flavor. You can always just use sour cream, though!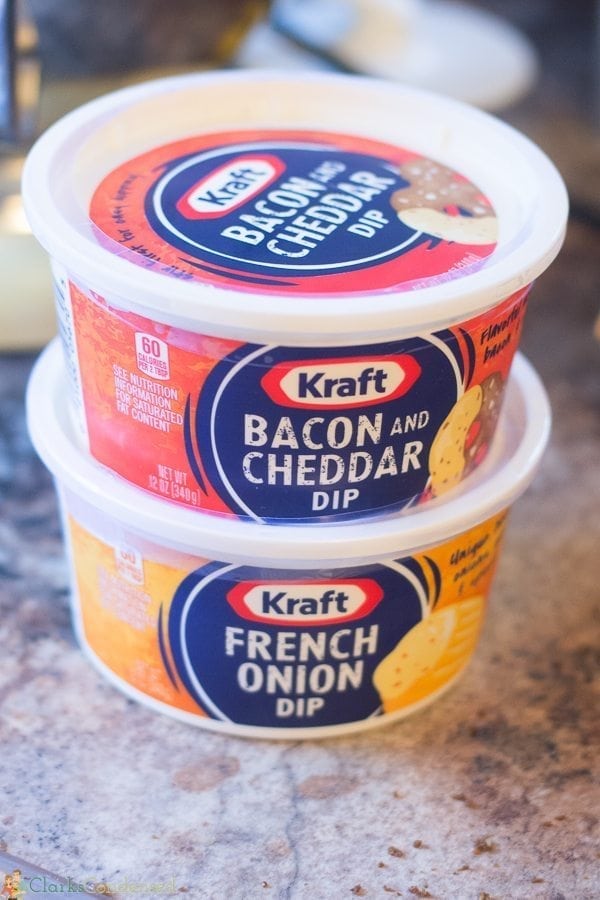 Sour cream is a typical ingredient in stroganoff, so I thought that using the French Onion dip would be a fun twist. It already has lots of yummy and flavor, so that cut back on the amount of seasoning I would have to do.
I also decided that this would be a great dish to make into a one skillet meal. I'm all about the one skillet meals (I mean, I posted a one skillet breakfast casserole just yesterday), and this one seemed easy enough to make that way. It came together really quickly, and it was SO good!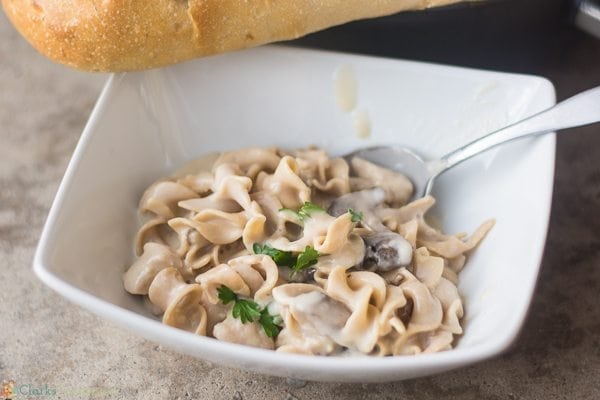 The sauce was SO creamy, and I absolutely loved the flavor that the French Onion dip added. At all the stores I went to, they always had this dip stocked, so you should be able to find it pretty easily. Forrest said he loved it! Jack told me it was delicious, so I considered it a double win! It's not the healthiest dish, but we made it a little better-for-you by using chicken breast, low sodium chicken broth, and whole wheat egg noodles.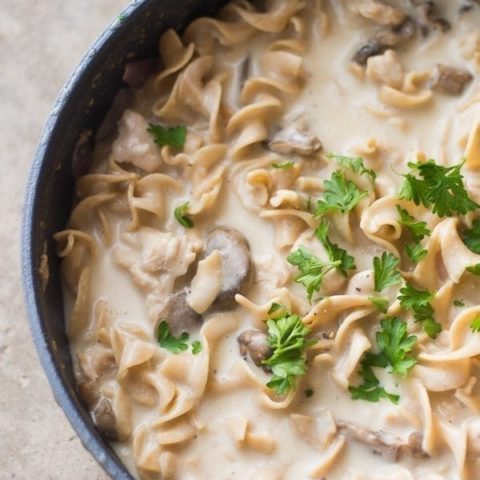 One Skillet Chicken Stroganoff Recipe
Yield: 4 -5
Cook Time: 30 minutes
Total Time: 30 minutes
Ingredients
Olive Oil
1 large chicken breast, cut into bite sized pieces
2 teaspoons minced garlic
4 ounces white mushrooms
1/4 large red onion, diced
4 cups low sodium chicken broth
1/2 of a 12 ounce bag of egg noodles
1 cup Kraft French Onion Dip
1 tablespoon corn starch
Salt
Pepper
Fresh Parsley
Instructions
Heat olive oil in a large skillet that has a lid
Once heated, add garlic, mushrooms, and onion and cook for about five minutes over medium heat until soft.
Add chicken breast and cook until no longer pink.
Add chicken broth and bring to a low boil.
Add the egg noodles and cover. Let boil for about 15 minutes. A fair amount of the liquid should have evaporated at this point (there will be a decent amount left in the pot)
Add the french onion dip and corn starch to the mixture. Bring to a slight boil again and mix until creamy. You may want to add more dip mix or corn starch if it doesn't get thick within a few minutes of it boiling.
Add salt and pepper to taste.
Serve with fresh parsley on top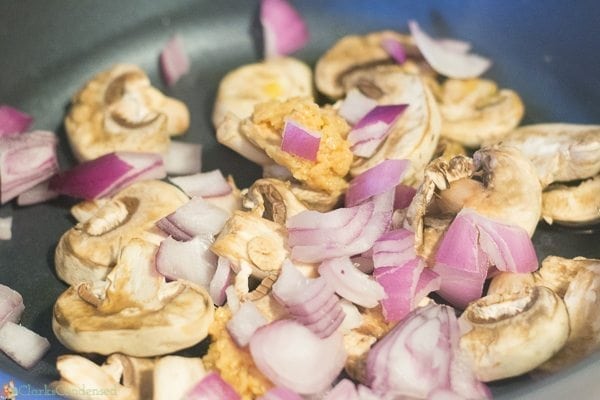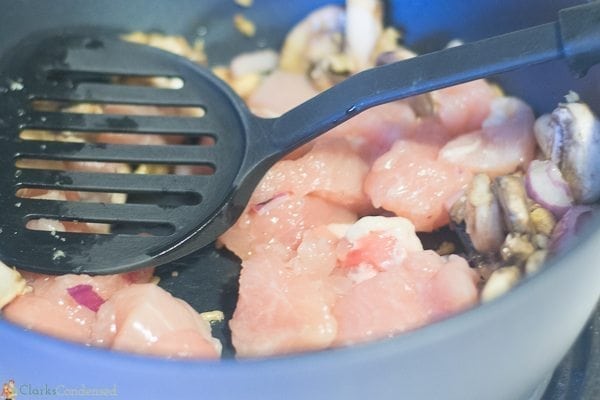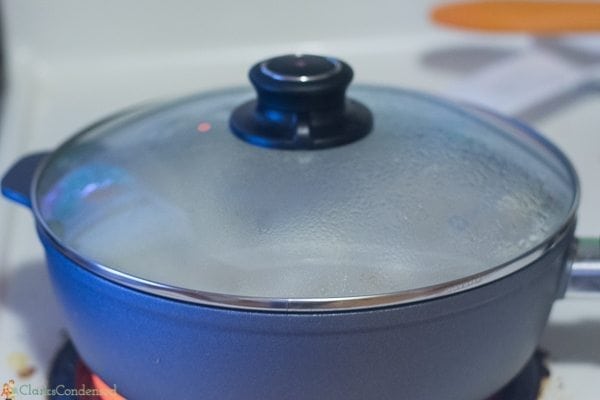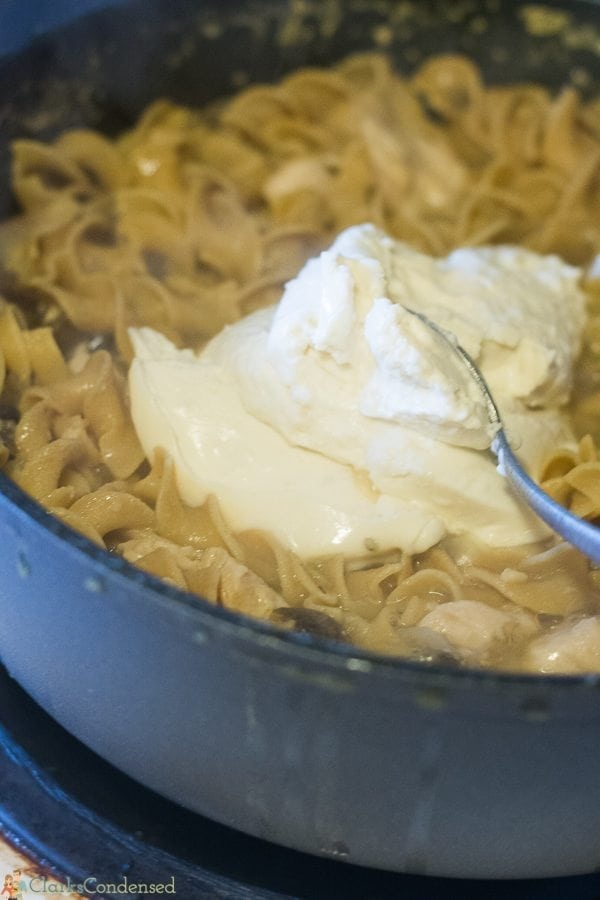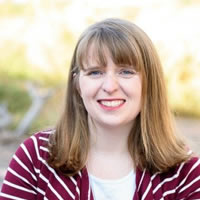 Katie is a Colorado-native, BYU graduated, and most importantly, wife to one and mother to three beautiful boys. She is passionate about sharing her experiences with others – especially about pregnancy, breastfeeding, cooking, and crafts. She is an International Board Certified Lactation Consultant. She loves spending time with her family and helping others find joy in family life.