One of the things I love about summer is the 4th of July. There is nothing like plenty of grilling, being outdoors and enjoying the amazing fireworks. I am lacking in my decor though and so I have been working on a few crafts to celebrate the holiday and this table topper was the start. It is super easy and I made it under an hour!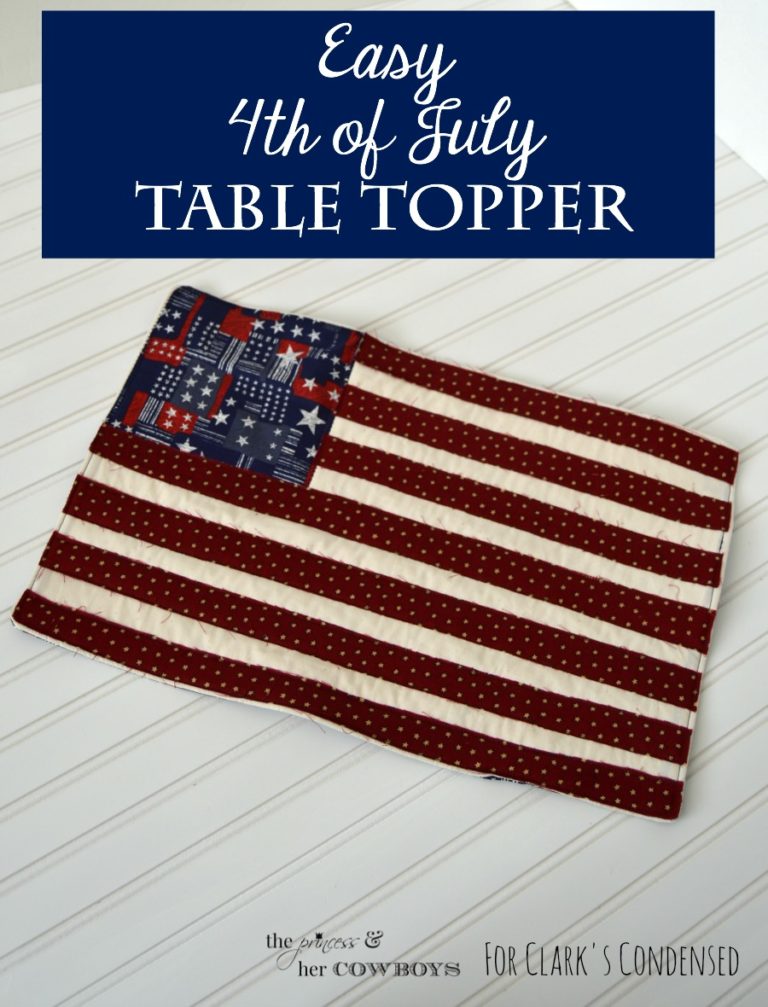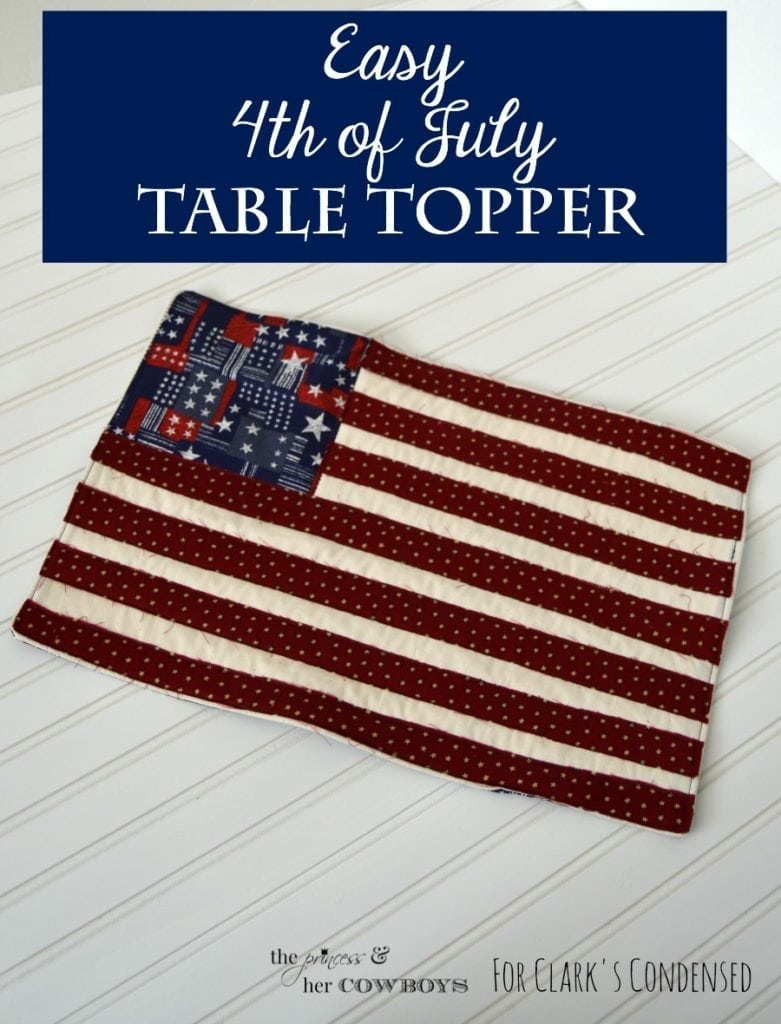 I started out by cutting the bigger pieces 12″x18″. I did this for the back (blue stars), front (cream), as well as some thin batting on the inside. The upper corner piece is 6″x6″ and then I cut 7 – 1″ pieces of the red stars for the stripes.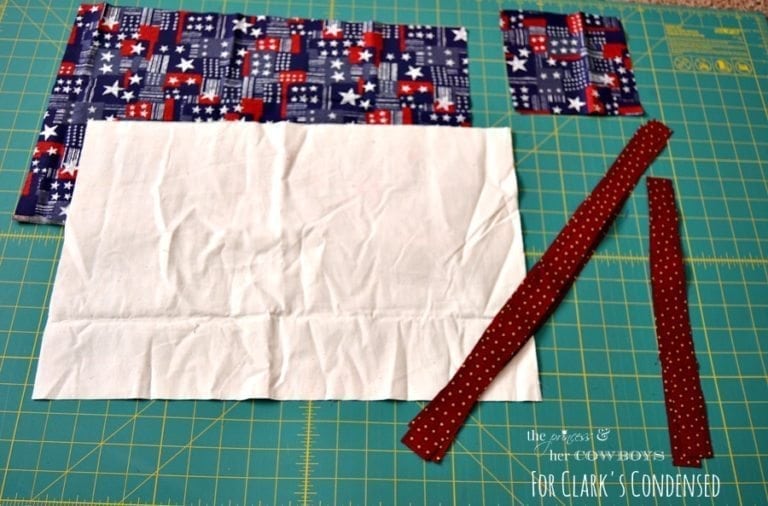 I took all those 3 of the big pieces and put them right sides together and stitched around. Turning it inside out, I topstitched to close up the hole on the bottom. I like the vintage look on a lot of things and so I stitched around each of the stripes with a straight stitch, which lets it fray just slightly. If you don't want to have it fraying, you can do a zig-zag stitch which will cut down on that.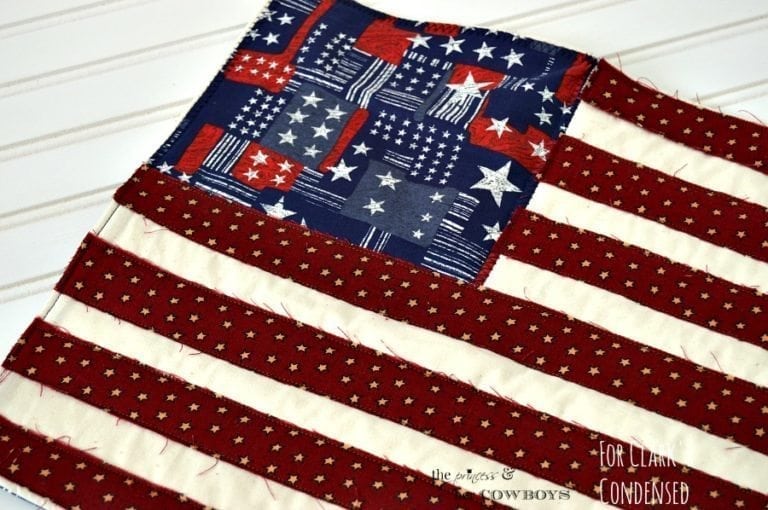 And now you have the perfect topper for your 4th of July party!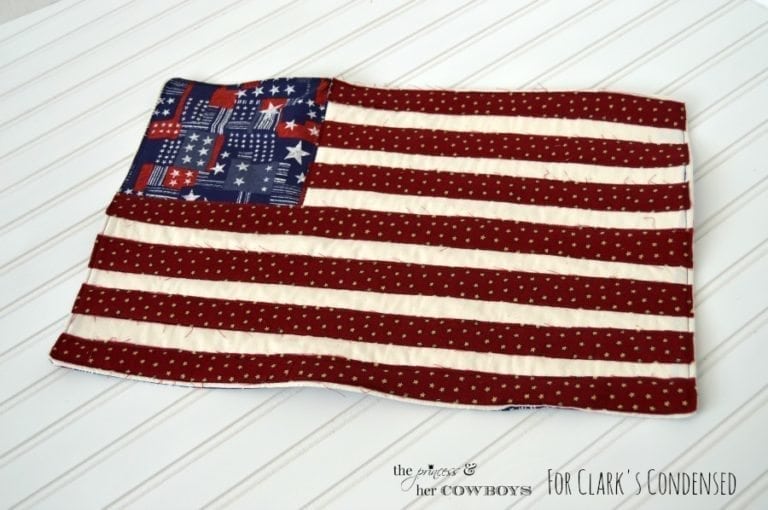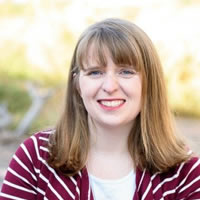 Katie is a Colorado-native, BYU graduated, and most importantly, wife to one and mother to three beautiful boys. She is passionate about sharing her experiences with others – especially about pregnancy, breastfeeding, cooking, and crafts. She is an International Board Certified Lactation Consultant. She loves spending time with her family and helping others find joy in family life.