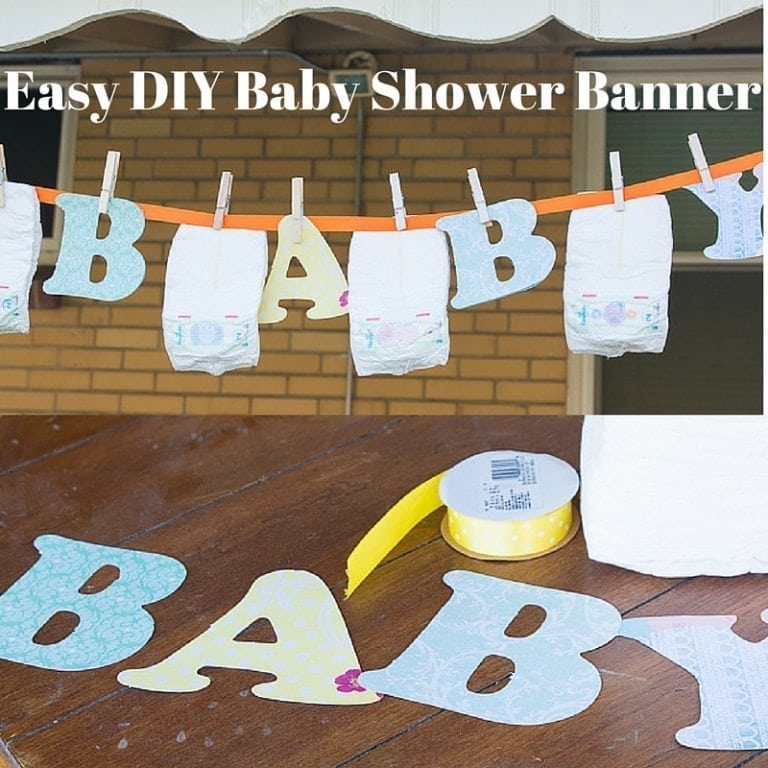 The other day I was making these baby shadowboxes a few weeks ago for both of my boys.
It made me a little sad to think about how big they've gotten. Oliver is only seven months, but he's almost tripled his birth weight. He was only about five pounds when we brought him home!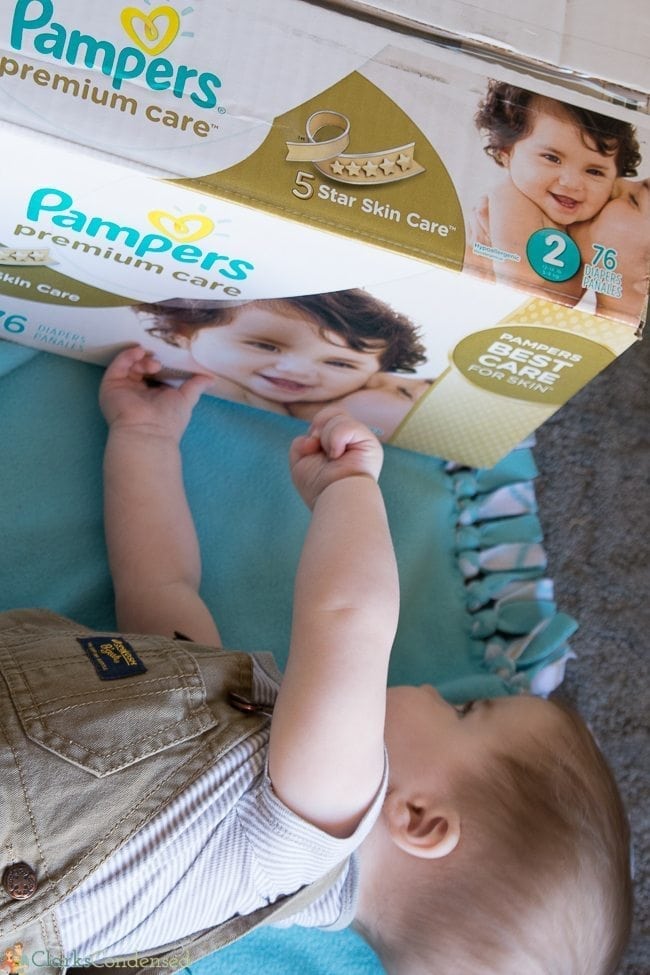 I put newborn diapers in each of their boxes, and it's crazy how teeny tiny they are! Oliver actually had preemie diapers for awhile, which are even smaller.
Why do babies have to get big?! *sob*
If there's one thing I can guarantee my babies, it's this – no matter how big they get, I will always love them! Who knows how life will go, but my love for them will always remain!
I thought I'd share a cute DIY baby shower banner I came up with recently. You've probably seen diaper cakes (like this one I made a few years ago), or you might have seen this adorable Diaper Wreath Tutorial from my sister-in-law. I think they are nice decorations that are a functional gift at the end of the shower!
So, I decided to make this baby shower banner using diapers. Is it super fancy? Nah. But it will give your baby shower a cute and personalized touch.
Here's what you need! (Thank you to Walmart and Acorn for sponsoring this post!)
Materials: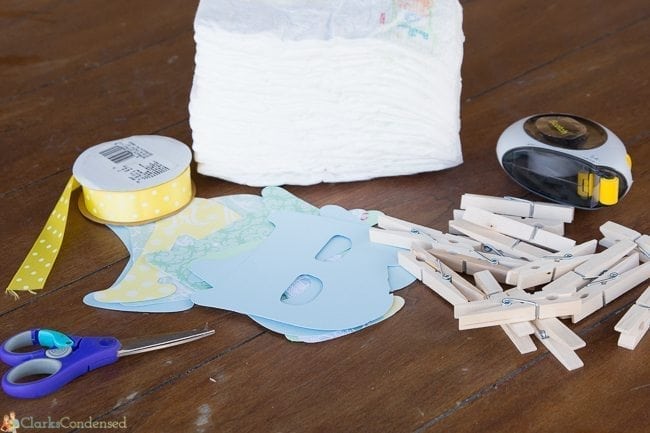 Scrapbook paper
Cardstock
Diapers (we used Pampers Premium Care – this has always been my go-to brand.)
Thick ribbon
Clothes Pins
Instructions
1. Cut out the letters for "BABY" – about eight inches tall, five inches wide in the scrapbook paper and cardstock. Make sure the cutouts match up. I used my Silhouette machine to do this, but you can do them yourself if you don't have a machine like that!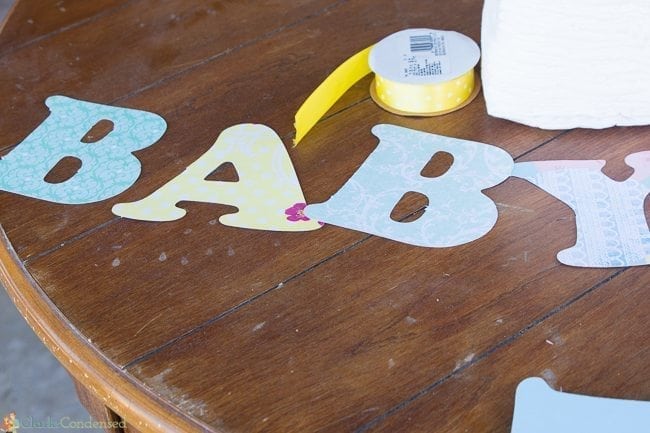 2. Glue the cardstock and scrapbook paper together (this is so it's more thick and stable for the banner.)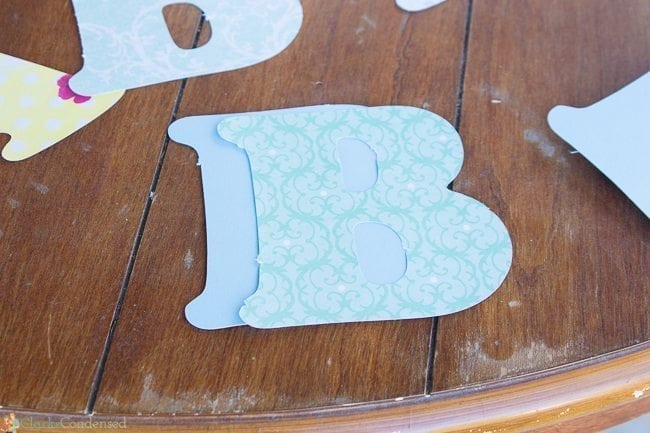 3. Attach a diaper to the end of the ribbon using a clothes pin(I'd leave a few inches).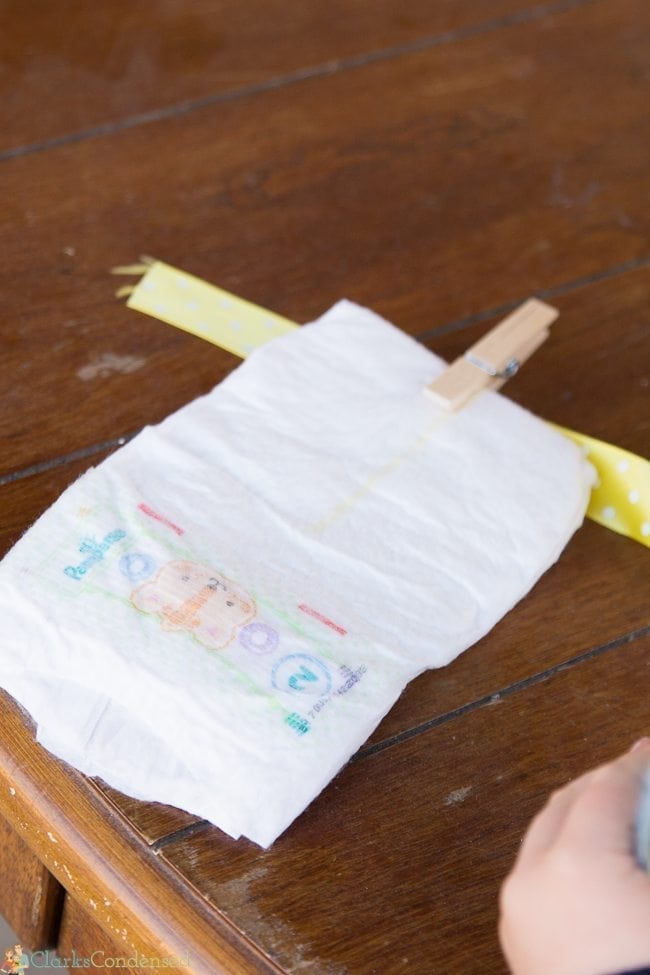 4. Place another diaper, then the first letter, then another diaper, the second letter, etc. until you have all the letters up. End with two diapers.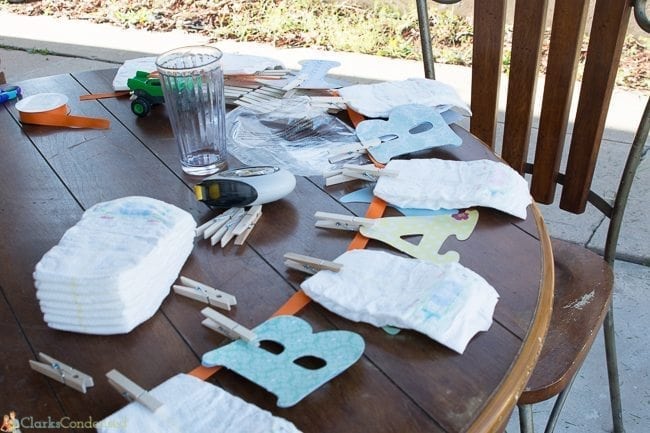 5. Hang it up! We hung it up using clothes pins. It's a little heavy, so you need to make sure it's been supported by something that can hold it up!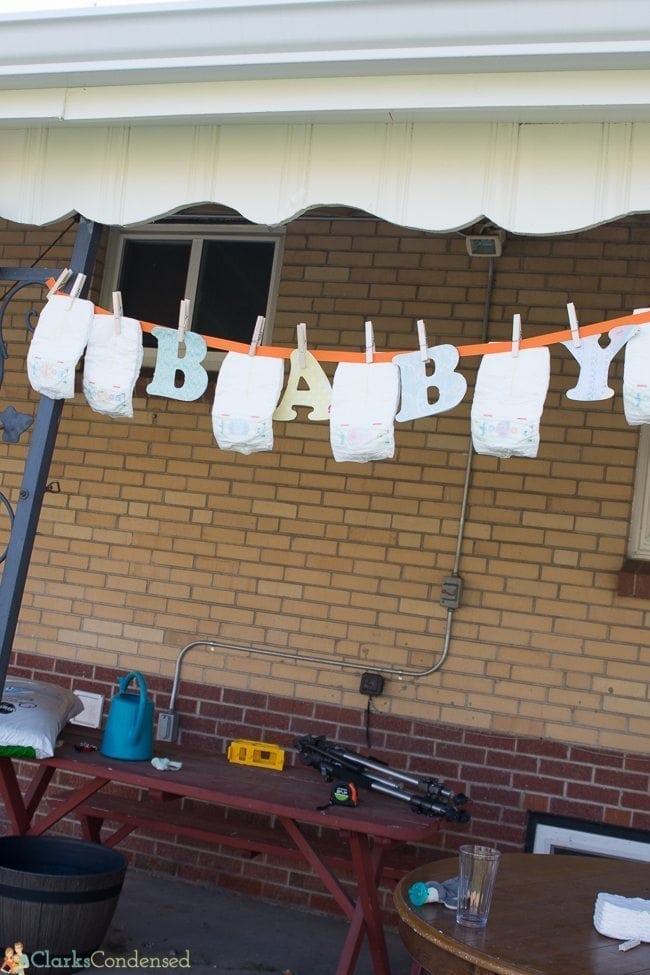 At the end of the shower, let the mom-to-be take home the diapers (and any leftover from the package – if you get the big box of Pampers Premium Care, she'll get lots to take home!)
Another fun idea would be to have everyone write a note on the diaper before the end of the shower – perhaps a promise about motherhood for her to remember during the hardest, middle of the night diaper changes?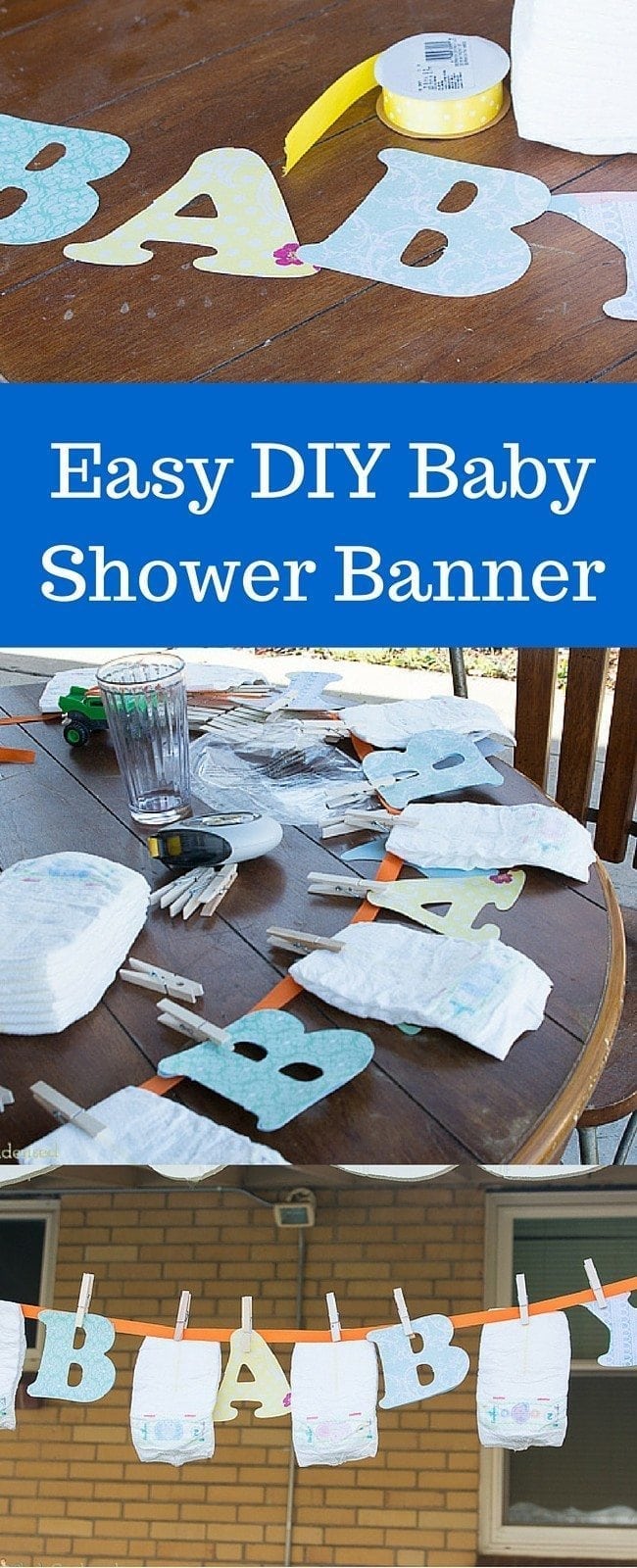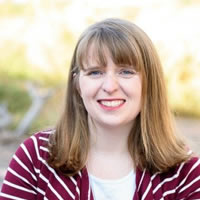 Katie is a Colorado-native, BYU graduated, and most importantly, wife to one and mother to three beautiful boys. She is passionate about sharing her experiences with others – especially about pregnancy, breastfeeding, cooking, and crafts. She is an International Board Certified Lactation Consultant. She loves spending time with her family and helping others find joy in family life.