An editable chalkboard birthday poster that you can edit with your child's name and stats and also change the color and fonts! This is perfect for a first birthday.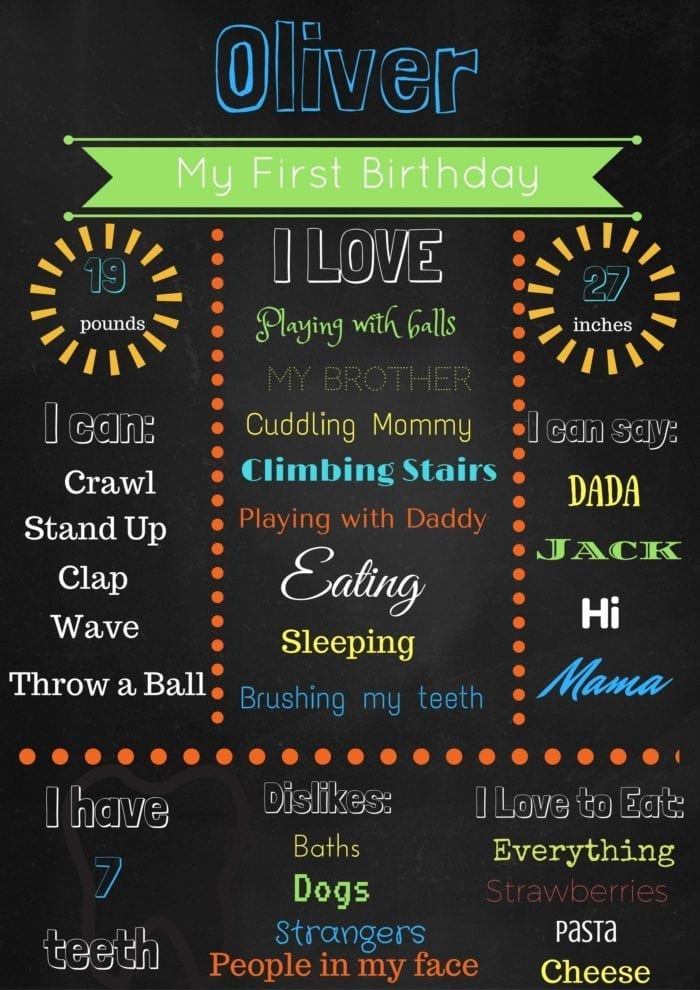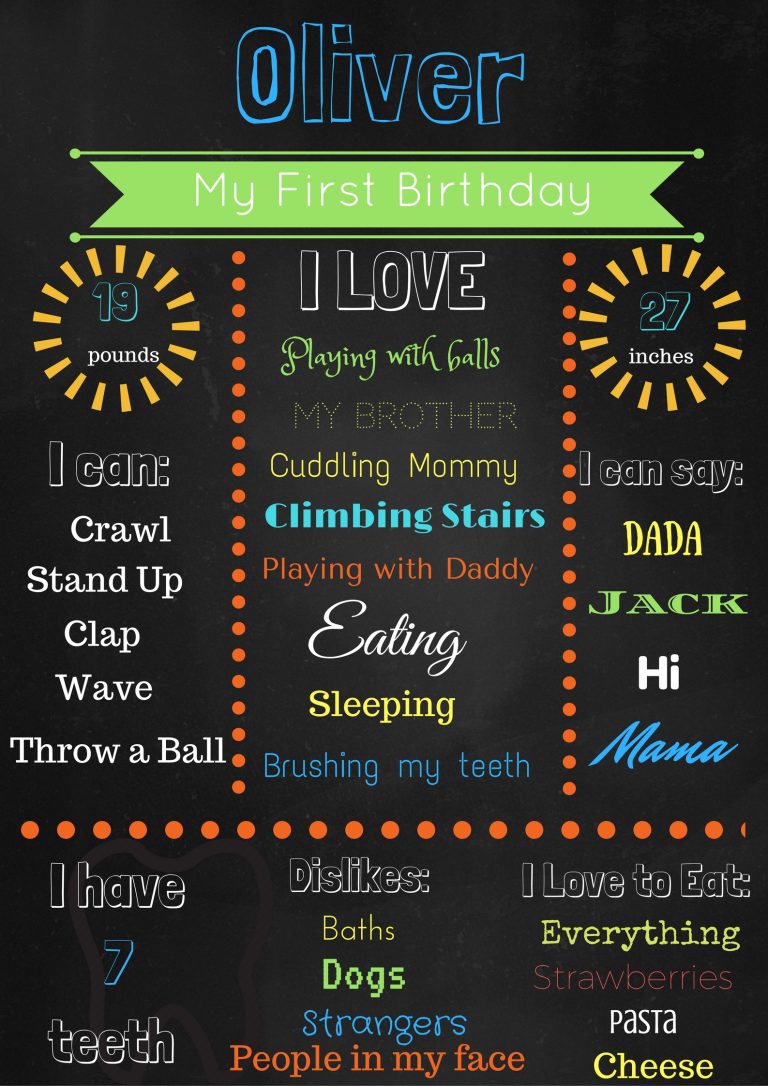 Today is my baby Oliver's first birthday!
I can hardly believe he's already a year. While I'll admit the first few months were very hard, and some days I felt would never end…it really has flown by.
He has grown so much. He started out so small at just 5.5 lbs – I remember walking around holding him and feeling like I wasn't holding anything.
He's only about 19 pounds now (around the 15th percentile), but I am SO happy with that. He really struggle to gain weight for awhile. Forrest and I used to cheer every time we saw him go up 1/10th of a percentile. I remember distinctly when he finally broke the 0!
It's weird to think back on our life before him – sometimes it just feels like that time didn't even exist. How did we last so long without this sweet little spirit.
He truly brings so much joy to all of us. Jack adores him and loves being a big brother. He often tells me that he just waited so long for Oliver, and that our family just wouldn't be the same without him.
And I have to agree.
I love these chalkboard birthday posters that are popular right now. So, I decided to make my own in Canva. It's not as fancy as some that are available on Etsy, but I'm excited to print it off later today!
Because I made it in Canva, it is available to ALL of you to customize and print off for your little one as well. 
Just enter your email below and you will get the instructions.
Happy Birthday to my Oliver!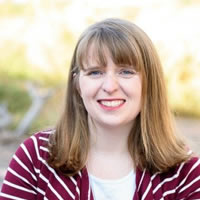 Katie is a Colorado-native, BYU graduated, and most importantly, wife to one and mother to three beautiful boys. She is passionate about sharing her experiences with others – especially about pregnancy, breastfeeding, cooking, and crafts. She is an International Board Certified Lactation Consultant. She loves spending time with her family and helping others find joy in family life.