Better-for-you Homemade Peanut Butter Cups
This homemade peanut butter cup recipe packs protein and flavor into one satisfying bite! It's the best homemade peanut butter cup recipe around!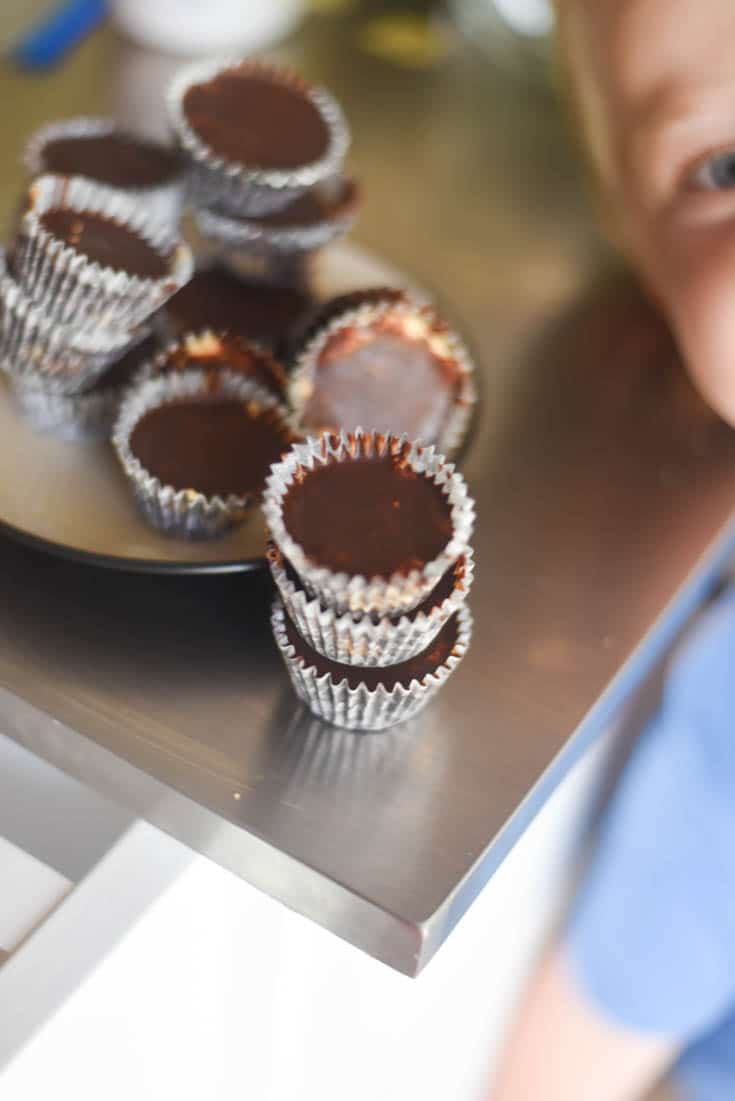 I've always been a big believer in the mantra of "moderation in all things." When it comes to eating healthier, this is no exception. I see so many diets out there that seem to eliminate certain food groups entirely. And while I know that a lot of people see results from these, I've also seen many people see results…and then gain all the weight/inches back when they go off of it. I believe that healthy eating is a lifestyle – not just a quick fix. So whatever one does to stay healthy, it needs to be something longterm and sustainable. Over the past several months, I've really changed a lot in the way our family eats and exercises. We've added a lot more fruits and vegetables, made our meals a little less carb heavy, cut out a lot of sugar, and increased our protein. I've already seen a lot of improvement in my energy, my skin, and with some of my chronic health issues. However, I still try and eat realistically – which includes treats every now and then. While I still indulge in a bowl of ice cream every now and then, I've tried to change that to the exception – not the rule. In it's place, I've tried to make some desserts that satisfy that sweet craving without making me gain five pounds over night (have I mentioned how bad my metabolism is). I had seen people make "healthy" peanut butter cups before, so I decided to try this out. I searched the Internet high and low and saw all sorts of recipes. In the end, I just kind of improvised and made up my own version. And they are so good! You may see one and think, "It's so small – how could you possibly just eat one?" I thought the same thing.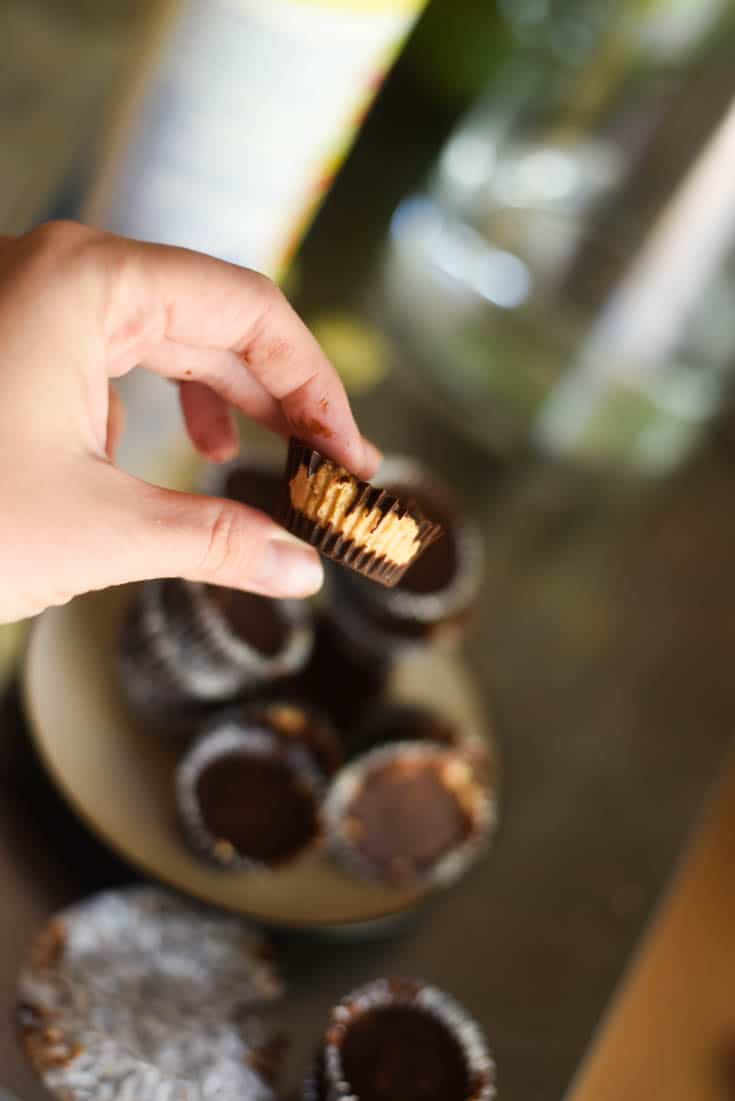 However, they are extremely rich, have a decent amount of protein in them, and they really do take away my cravings. I made my own peanut butter using my
Blendtec Blender
with the
Twister Jar
. I only used lightly salted peanuts and a little bit of vegetable oil – and let me tell you, it's the best darn peanut butter I've ever eaten. If you don't want to make your own (you can make it any blender – might just take some trial and error), I would recommend a
natural peanut butter that only has peanuts, oil, and salt. 
I also used
this brand of Collagen Peptides
. I like collagen over traditional protein powder – though either will work just great in this. Traditional protein powder typically does have more calories though, so it would affect the nutrition. I would recommend using an unflavored version. When made as I made them (so with homemade peanut butter that was just
lightly salted peanuts
and vegetable oil, as well as this brand of
collagen peptides
) they are 113 calories, have 9 grams of fat, 4 grams of protein, and 7 carbs. If you change it at all, I can't guarantee what those amounts would be, but you can find out at MyFitnessPal!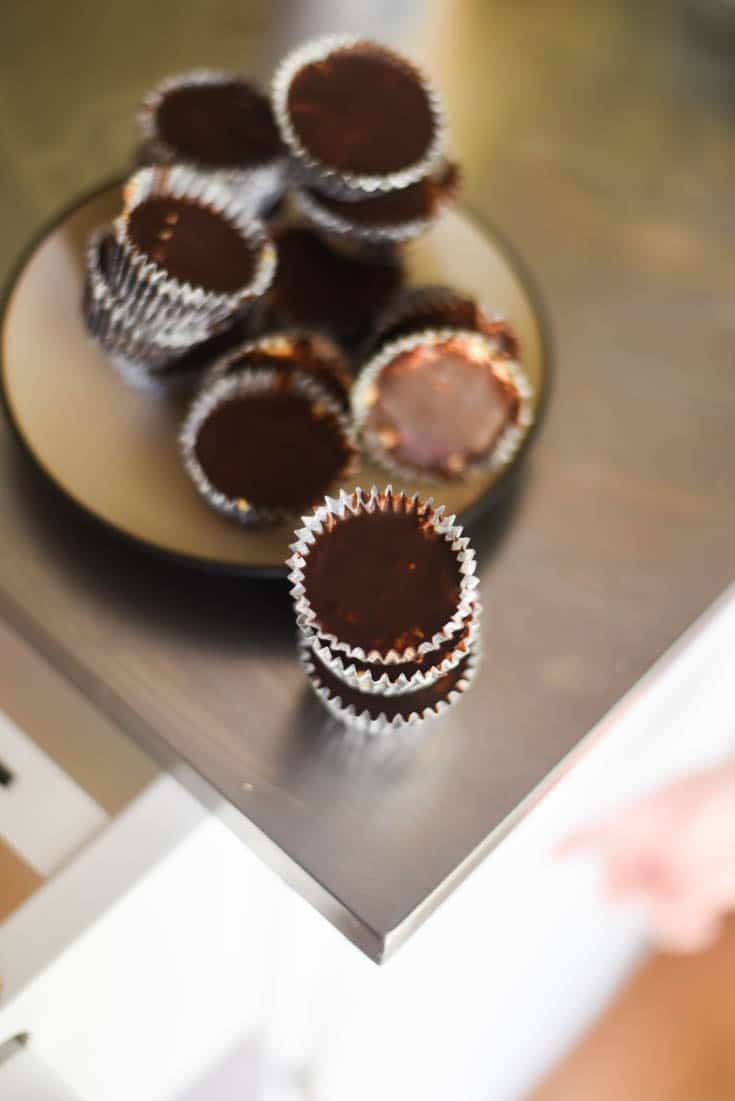 This recipe makes about 15 peanut butter cups. I typically just freeze them in a gallon sized Ziplock bag, and I grab one out when I need a sweet (no more than once a day :). You could also experiment with the kind of nut butter you use! I think almond butter would yield a delicious result. And yes, I would recommend using
dark chocolate chips
. You could definitely use milk chocolate, but I think dark chocolate delivers a much richer and satisfying flavor.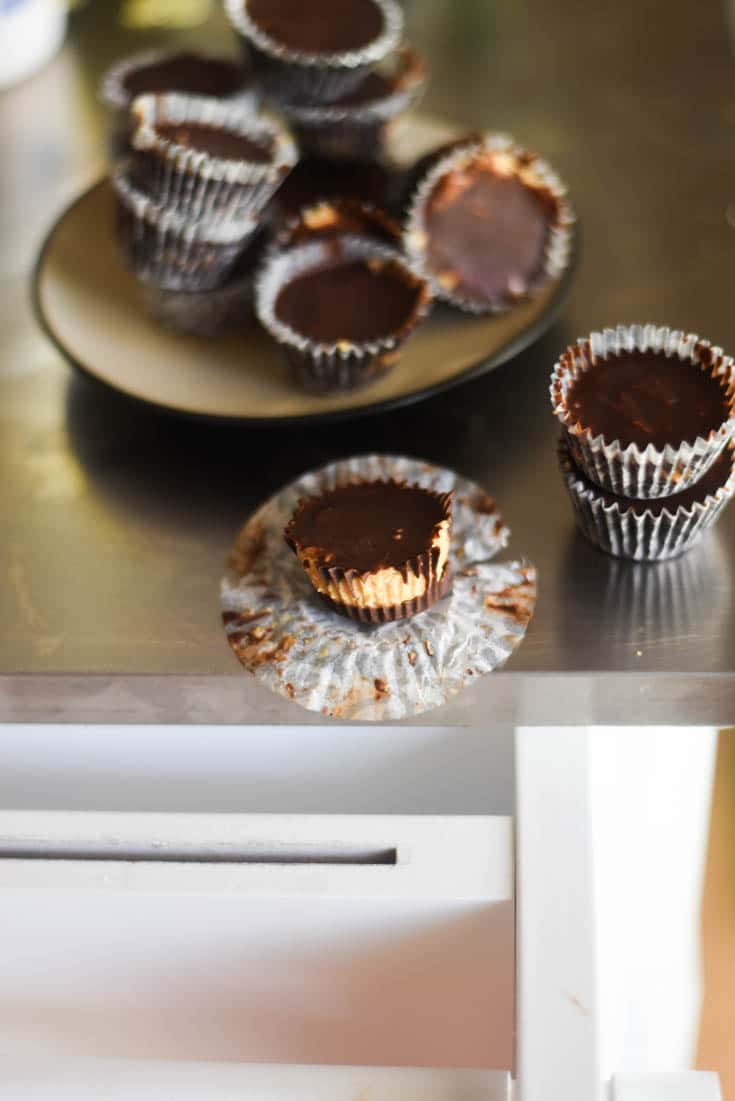 Products You Need:
Mini Muffin Tin
Mini Muffin Cup Holders
 (it might be worth getting the
reusable silicone ones
!).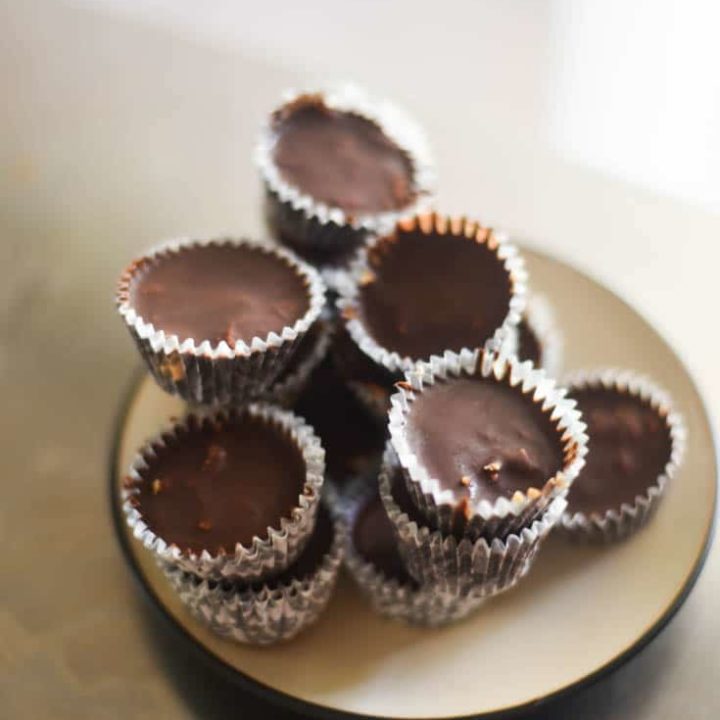 Better-for-you Homemade Peanut Butter Cups
Yield: 15 Cups
Prep Time: 20 minutes
Total Time: 20 minutes
Ingredients
3/4 cup peanut butter
1 cup dark chocolate chips
1 Tablespoon Coconut oil
3 scoops Protein Powder, unflavored
Instructions
Place mini muffin cups in the mini muffin tin
Spray cups with cooking spray
Melt dark chocolate chips and coconut oil in the microwave in 30 second increments until melted.
Add a thin layer of chocolate to the bottom of each muffin cup. Freeze for about 20 minutes.
Mix together peanut butter and protein powder until you can form it into balls. It may still be a little sticky.
Put a ball of peanut butter into each muffin cup and flatten with a spoon (leave a little room around the edges so it doesn't touch the muffin cup)
Cover each cup with chocolate. Freeze until hardened.
Nutrition Information:
Amount Per Serving:
Calories: 113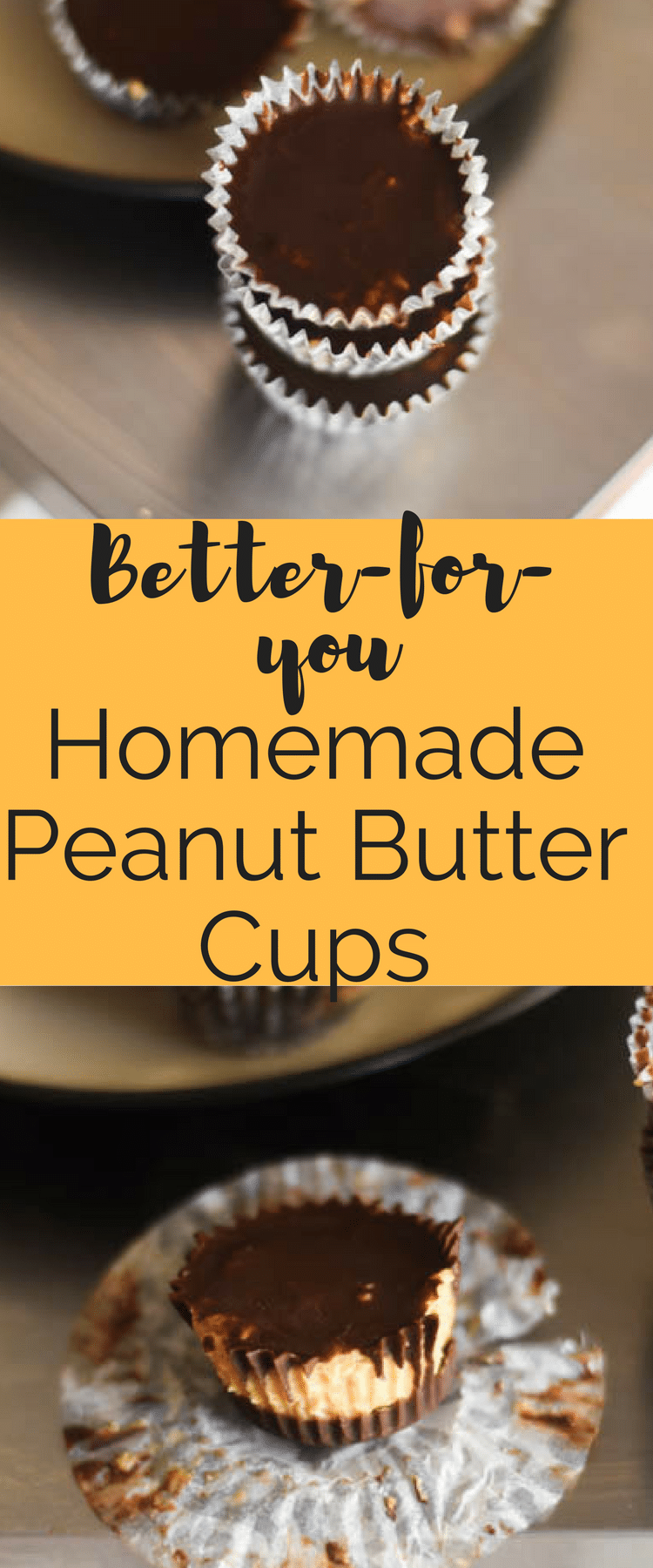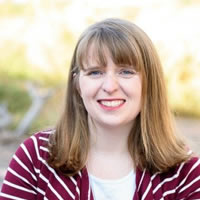 Katie is a Colorado-native, BYU graduated, and most importantly, wife to one and mother to three beautiful boys. She is passionate about sharing her experiences with others – especially about pregnancy, breastfeeding, cooking, and crafts. She is an International Board Certified Lactation Consultant. She loves spending time with her family and helping others find joy in family life.