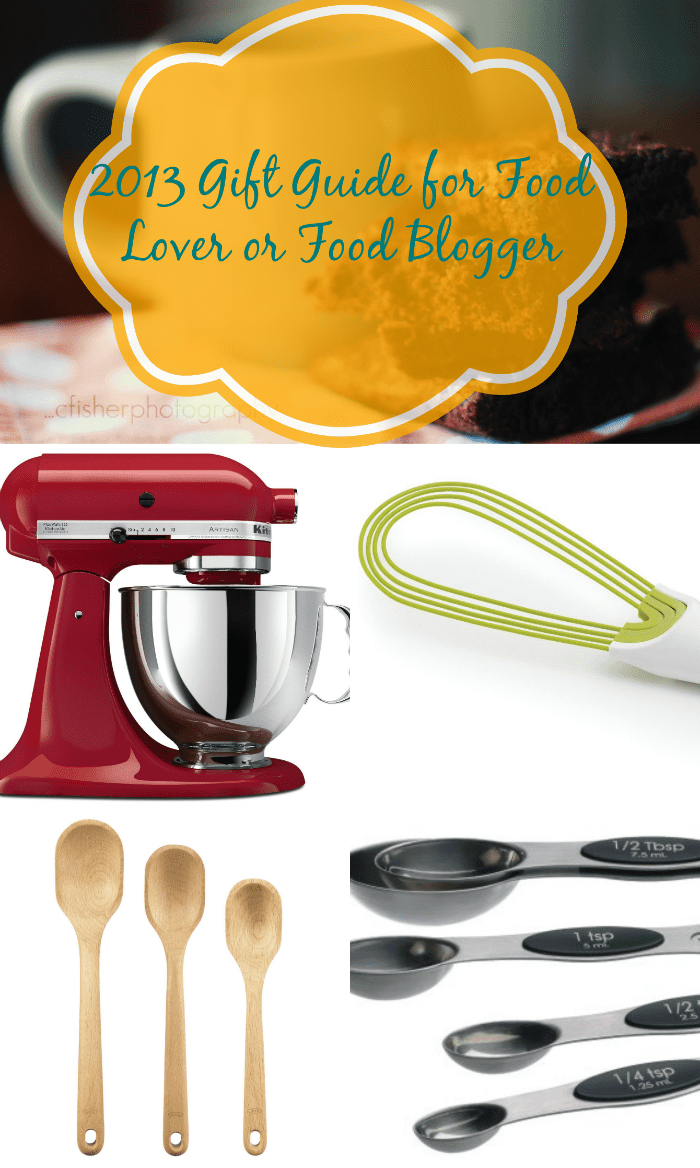 Even though I don't typically advocate celebrating Christmas before Thanksgiving (though I admit, I sometimes want to!) buying gifts for Christmas can definitely happen far before that. And with Black Friday and Cyber Monday coming up this next week,  I thought I would do a few gift guides
some affiliate links are used in this post; it is not sponsored by any company
This week, I'll be featuring a gift guide for food lovers — with a specific lean toward Food Bloggers. Now, if you aren't a food blogger, or don't know one, don't worry. I can almost guarantee that anyone who loves cooking in the kitchen will absolutely adore any of these items. I had a large variety of items here, in different price ranges. Hopefully you'll find something that your food loving friend or family member will love! I've linked to products that I think are high quality, but feel free to look for these items at better prices other places online or in store!
Appliances
Kitchen Aid Stand Mixer (between 250 – 400, depending on size)
Bosch Universal Plus Mixer – $399.99
Bosch Mixer Attachments (prices vary)
Cuisinart Smart Stick 2-Speed Immersion Blender – 34.95
Slow cookers
Blenders
Tools and Supplies
Silicone Baking Mats
Whisks
Knives
High Heat Oven Thermometer – 6.98
Digital Meat Thermometer – 16.95
Candy Thermometer – 9.95
Oceanstar 7 Piece Bamboo Utensil Cooking Set – 11.95
Wooden Spoon Set – 11.99
3 Piece Bamboo Cutting Board Set – 18.99
Cookie Scoop – 13.95
Magnetic Measuring Spoons – 14.95
2 cup Measuring Cup – 4.48
Trifle Bowl – 14.99
Cake Stands
Spiral Slicer – 14.99
Mandolin Slicer – 19.87
Mason Jars with Lids (12) – 9.99
9 Piece Canning Set (including water bath) – 30.62
6 Piece Canning Set – 9.99
Water Bath Canner – 19.97
Cookbooks (most available for cheaper in eBook form)
Pioneer Woman – A Year of Holidays – 17.49
Six Sister's Stuff: Family Recipes, Fun Crafts, and So Much More – 16.12
Betty Crocker Cook Book – 19.98
Mastering the Art of French Cooking – 25.68
Photography
DSLR Camera
50mm 1/8 DSLR lens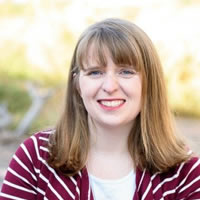 Katie is a Colorado-native, BYU graduated, and most importantly, wife to one and mother to three beautiful boys. She is passionate about sharing her experiences with others – especially about pregnancy, breastfeeding, cooking, and crafts. She is an International Board Certified Lactation Consultant. She loves spending time with her family and helping others find joy in family life.