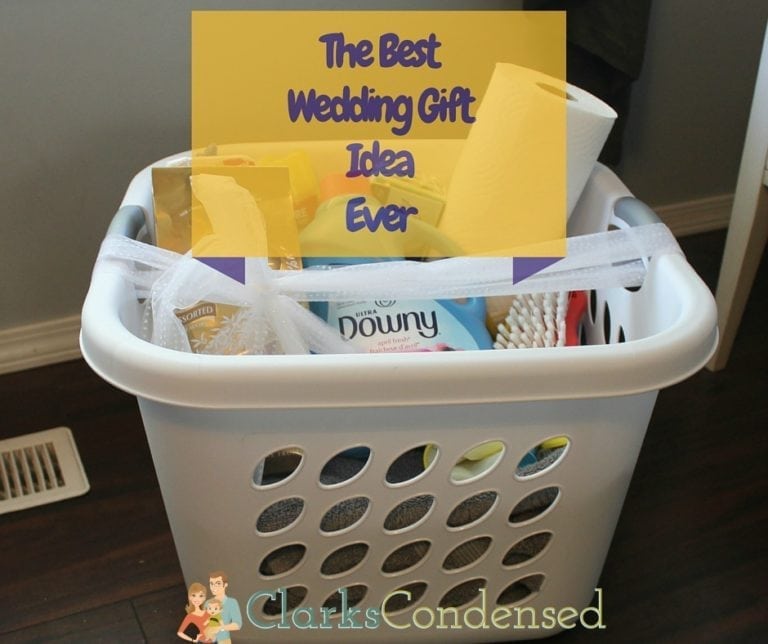 This is a sponsored post for SheSpeaks/P&G. All opinions are my own.
It is summer time and we all know that means it is also wedding season! I already have three wedding announcements displayed on my refrigerator for the upcoming month.
Going to summer weddings can be so fun. There is usually great food, dancing and beautiful venues. If you are attending a wedding there is always the question of what to get the bride and groom.
Most couples register at different stores making it easy to find a gift to purchase. But what if you wanted to think outside of the box  and come up with something that they will truly use and appreciate?
I have been married for 9 years and I am just barely giving away un-opened boxes of Tupperware, silver platters, and knife sets that we received on our wedding day.  While we are grateful for the kindness and thought that went into the gifts, some things  just didn't end up being stuff we use.
Today I would like to share  a wedding gift idea that is useful and practical. It is a perfect gift for the young couple just starting out, or for the more established couple who may already have their own household full of appliances and kitchen gadgets.
Ditch the toaster or measuring cups and create a "Laundry Themed Gift Basket" instead. We all know that everyone needs to do laundry so this is the perfect and practical gift for any newlywed!
I've compiled a list of ideas of what to include in your gift basket.
1.) A laundry basket
You will use the laundry basket at the gift container- and then fill the basket up with lots of goodies. You could pick a larger basket, or a smaller one, it really is your choice! I don't think you can ever have too many laundry baskets, they are so useful to have!
2.) Downy Fabric Conditioner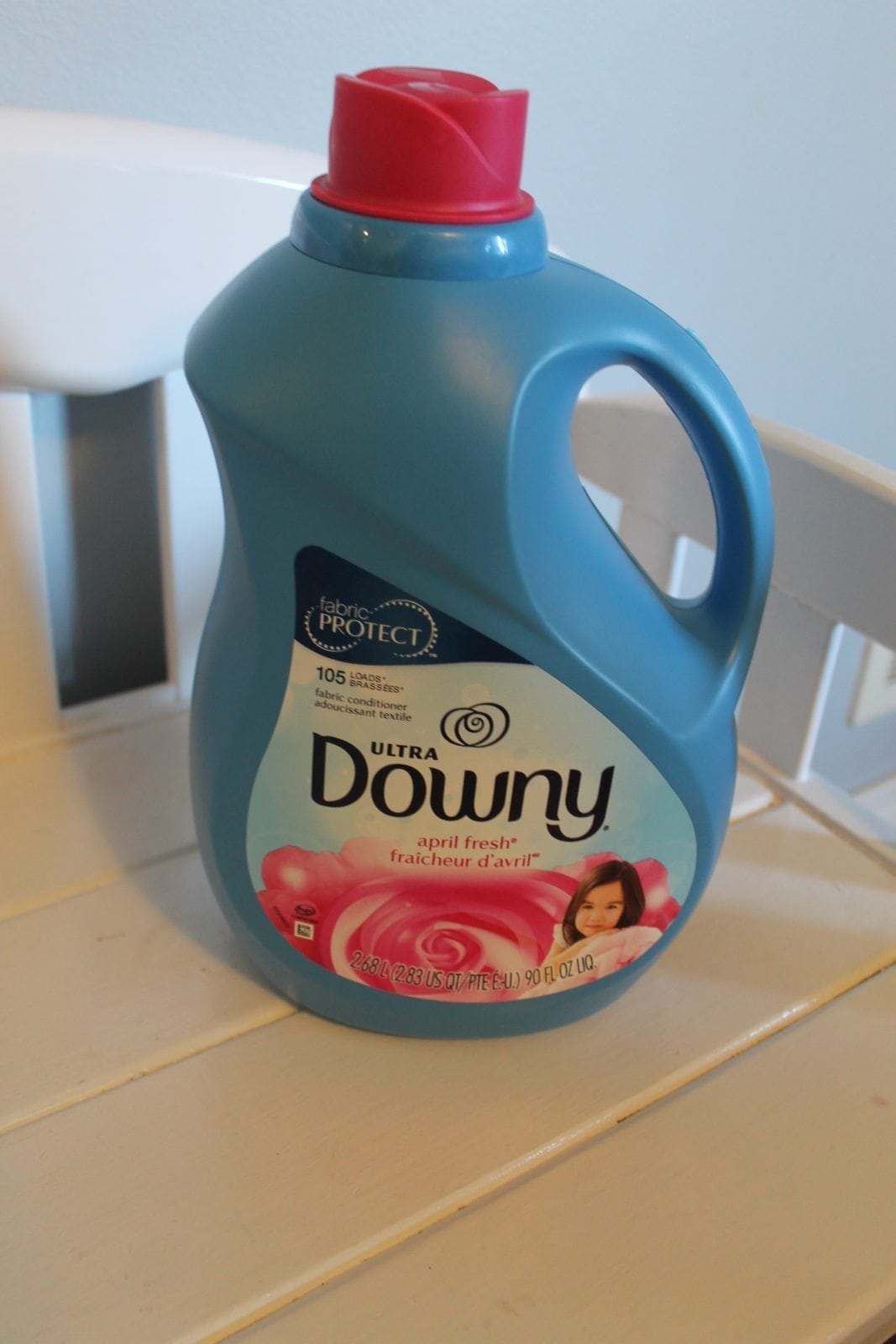 This is a must have. I used to use dryer sheets until I discovered this product, and now I could never go back!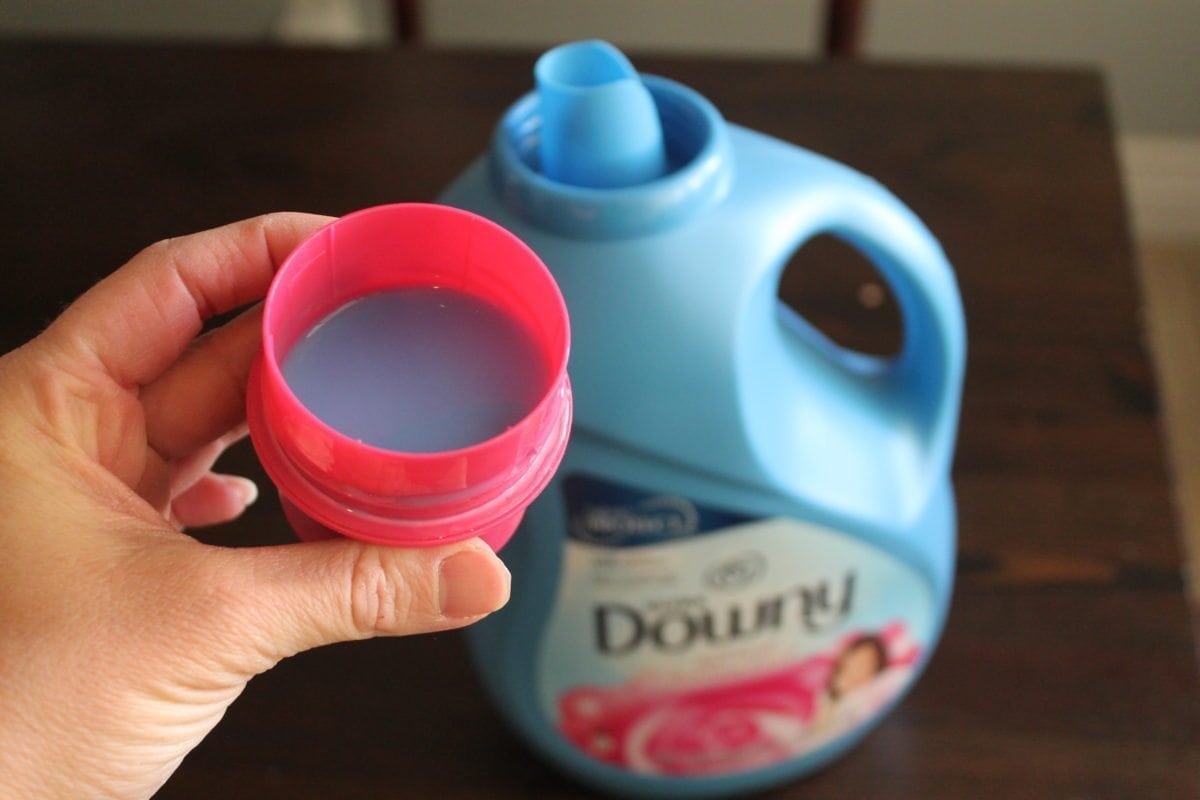 I love the scent and how fresh it makes the clothes smell.  I personally believe that things just seem more clean when they smell good. After I started using this product, which can be found at Walmart, I noticed how much softer my family's clothes felt. Sometimes I leave clothes in the dryer a little longer than I should, but my clothes have been coming out virtually wrinkle free since using Downy Fabric Conditioner in my wash.
Using this product has also helped keep the colors looking more vibrant in our fabrics. Even after multiple washes, Downy has helped protect them from extra fading. Whether your newlywed friends or family are on a tight budget or not- everyone can appreciate having fresh, soft and fade-free clothing! #ProtectClothesYouLove
Bonus tip: if the happy couple has registered for dish or bath towels- consider purchasing a few to put in the bottom of the basket to add some dimension to your gift.
3.) Cleaning Supplies
Load up that laundry basket with sanitizing wipes, toilet bowl cleaners, and all-purpose cleaning sprays.  I assume most people don't enjoy spending their hard earned money on cleaning supplies (I'd rather be able to go out to a nice dinner!) but alas, we all must clean. Which is why it would be hard to find anyone who wouldn't appreciate receiving a stockpile of cleaning supplies.
4.) Paper Towels
Adding paper towels, sponges, toilet brushes, and rubber gloves are a must. I love having such products on hand and stocking up on them helps so that I am never without. Your loved one who is getting married is sure to love receiving these household items.
5.) Chocolate
Okay, this one is purely optional, but chocolate or a sweet treat is always my finishing touch to any gift! It's a fun way to add something fun to the basket. If you happen to know your loved ones favorite cookie, candy or chocolate be sure to stock them up with it. Lindor Lindt Truffles are always a big hit!
Finish off your basket with a pretty bow and some tissue paper and you're done!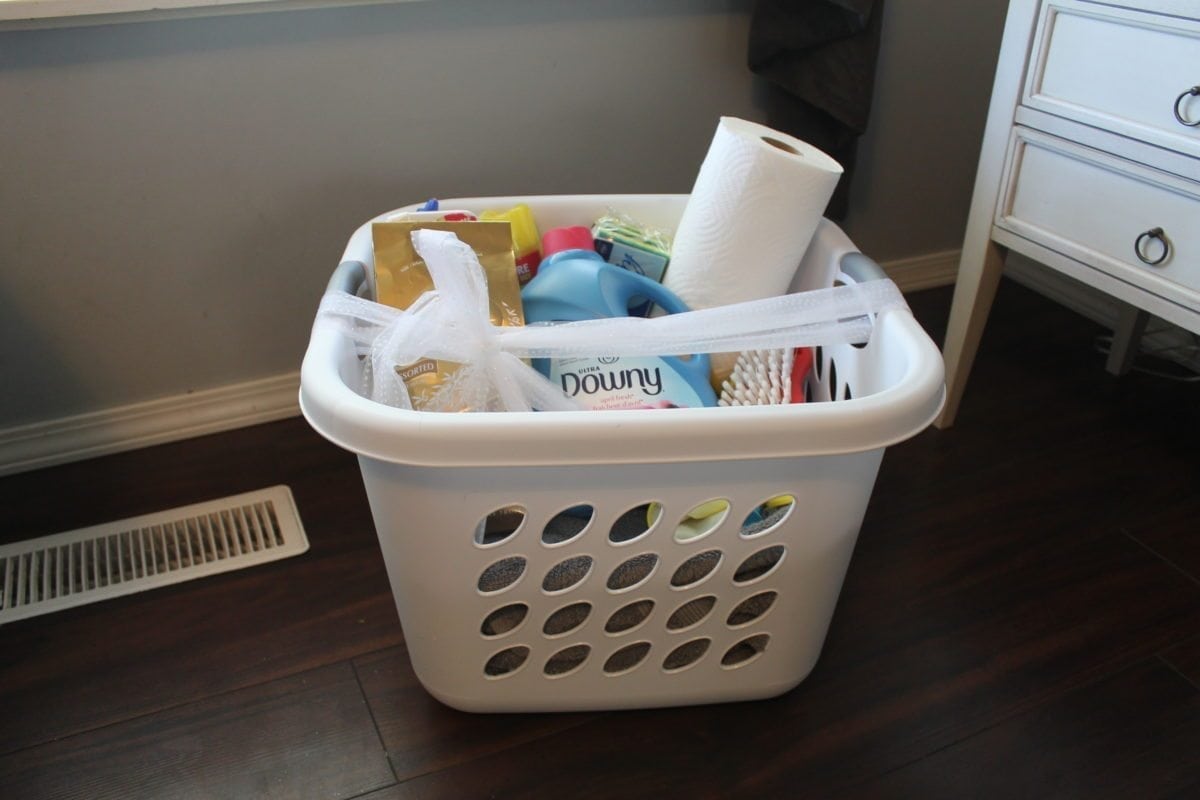 I can't tell you enough how many people have raved about this kind of gift.  No matter who is getting married- they are sure to love receiving these household items.

Cindy Maudsley lives in Utah with her husband and five children. Aside from writing, her passions include her family, faith, and spreading infertility awareness. She also loves a good book or podcast, true crime documentaries , Netflix binge, diet Coke and Target run