We love cobbler around here. There's just something so delicious about the sweet, buttery goodness that comes with a freshly baked cobbler. When we were in North Carolina, we had two within a few days of each other (don't worry, there were more people there to eat it than just us!)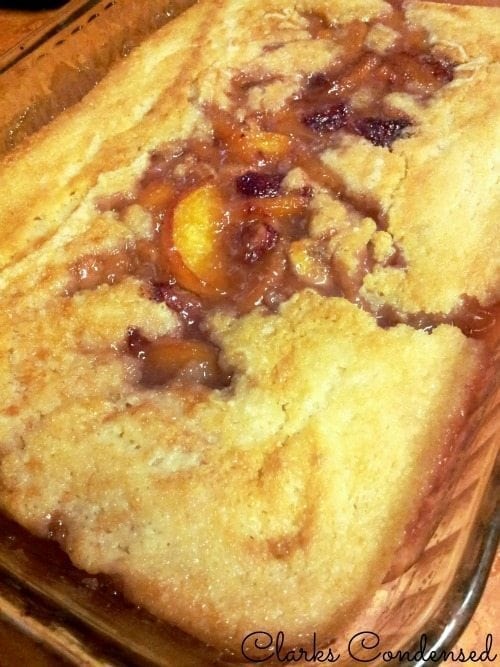 A few weeks ago, Forrest really wanted to make a peach cobbler. Luckily, King Soopers happened to be having a killer deal on peaches, so we picked up several that we planned to use in a cobbler in the next day or so. Well, apparently, those peaches proved to be too tempting for some people in the house, and by the time we ended up wanting to make the cobbler, we were down to only two! We thought about making another kind of fruit cobbler, but discovered that we didn't have enough of one kind of fruit. So, we figured we would just throw all the fruit together, and hope it turned out well.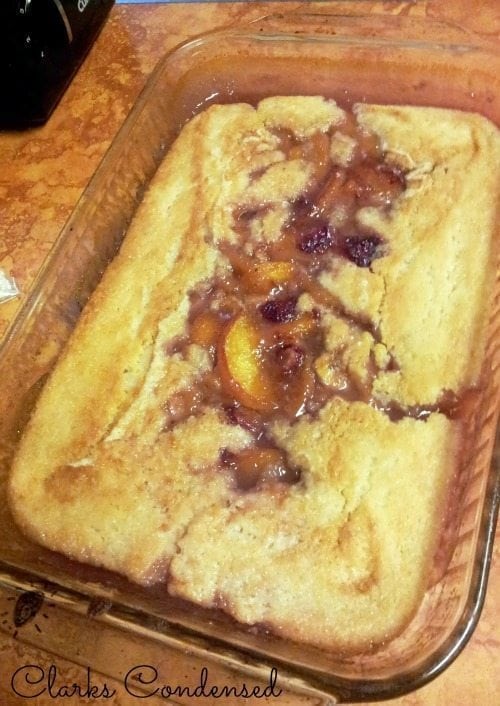 It turned out perfectly. The crust was golden and buttery, and the fruits combined together really well. It definitely tasted a bit different than your traditional peach cobbler, but by golly, it was delicious. For some reason, I only like to eat cobbler during the summer, so this is definitely the perfect dessert for your summer party.
Summer Fruit Cobbler
Ingredients
1/2 cup butter
1 cup all-purpose flour
1 1/2 cup sugar
1 tablespoon baking powder
Pinch of salt
1 cup almond milk, or regular milk
2 medium peaches, pealed and sliced
1 banana
1 cup sliced strawberries
1 tablespoon lemon juice
Instructions
Preheat oven to 375.
In a 9x13 pan, melt butter and set aside.
In a bowl, combine the flour, 1 cup of the sugar, the baking powder and salt. Then, slowly add in the milk and stir until the dry ingredients are moistened. Without stirring, pour the batter over the melted butter.
In a sauce pan, put the remaining 1/2 cup sugar, peaches, banana, and strawberries, and lemon juice. Bring to a boil and stir constantly. Stir for one minute after bring to a boil. Without stirring, pour over batter.
Bake for 40-45 minutes. Serve warm.
Nutrition Information:
Yield: 1
Amount Per Serving:
Calories: 2199
Saturated Fat: 60g
Cholesterol: 244mg
Sodium: 2538mg
Carbohydrates: 358g
Sugar: 238g
Protein: 16g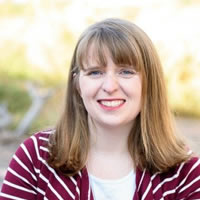 Katie is a Colorado-native, BYU graduated, and most importantly, wife to one and mother to three beautiful boys. She is passionate about sharing her experiences with others – especially about pregnancy, breastfeeding, cooking, and crafts. She is an International Board Certified Lactation Consultant. She loves spending time with her family and helping others find joy in family life.