This mixed berry lemonade is perfect for summertime. It's made with strawberries, raspberries, and lemon!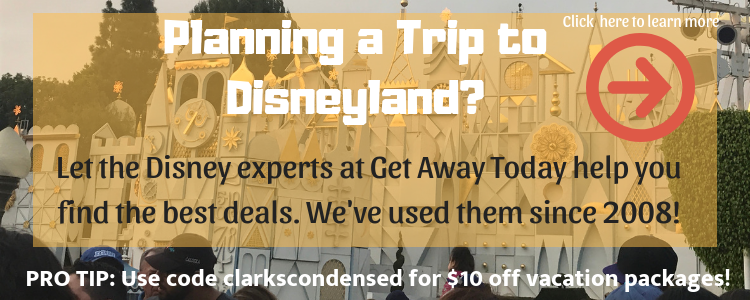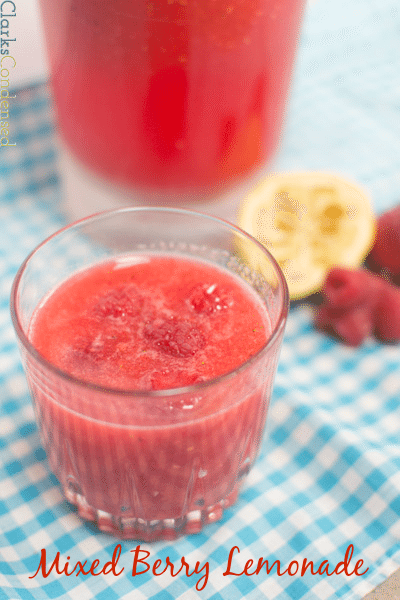 You most likely found this post from the Loaded Baked Potatoes post. This mixed beery lemonade is great for those hot summer days, and has the perfect amount of lemon and berries in it. If you like seeds in your lemonade (I do!) don't strain it like the instructions say to. It reminds me a little bit of speckled lemonade from Red Robin!
Ingredients
6 ounces raspberries
6 ounces strawberries
1/3 cup sugar
Juice of two lemons
About 3-4 cups of water
Instructions
In a blender or food processor, place raspberries, strawberries, sugar, and lemons and blend until liquid.
Place a strainer over a large pitcher and pour the juice through it. This will help remove most of the seeds.
Add about 3-4 cups of water to the pitcher and mix. Add water a little at a time, and add water to taste. If it becomes too watery, add more sugar.
7.8.1.2
1089
https://www.clarkscondensed.com/food/mixed-berry-lemonade/
This recipe was created on ClarksCondensed.com. Feel free to distribute as needed, but if you post it on your own site, please link to back to ClarksCondensed.com
NEVER Miss Another Recipe!
Sign up for our food and recipe newsletter today
Free eRecipeBook upon signup
Free Meal Planning Bundle
Easy and Family Friendly Recipes EVERYONE Will Love!
COMMENT POLICY:
All we ask is that you be kind. We welcome differing opinions, but any comments containing personal attacks, sarcasm, etc. will be removed immediately. Keyboard warriors aren't welcome 🙂 All comments are moderated and may take time to be approved. Anything not pertaining specifically to the content of a post will be removed (including comments about ads).