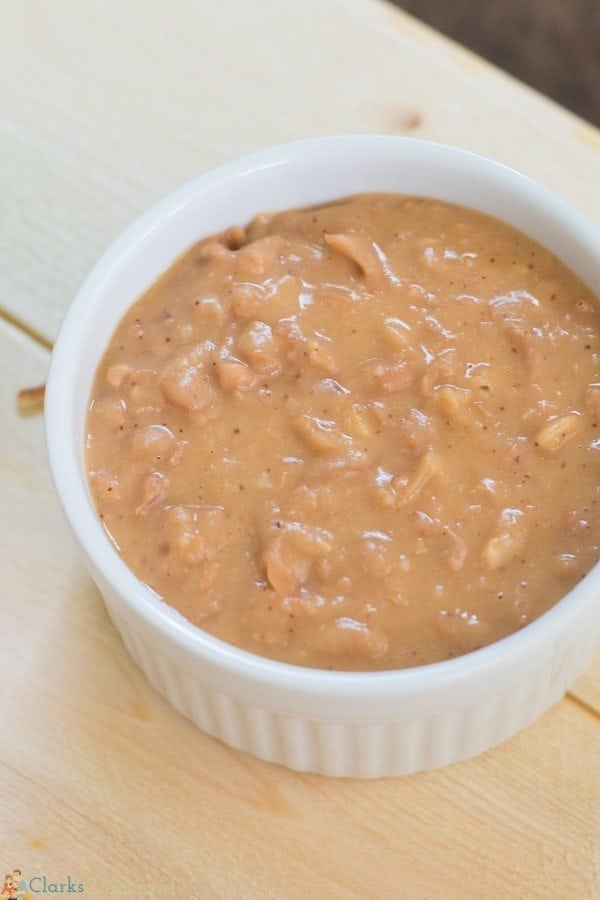 Refried beans from a can? I can do without. They are usually too thick and chunky for me, and the flavor is just not that great. However, refried beans that they serve with most meals at Mexican restaurants? Oh man, I could just eat those with rice and chips when we go out. I don't know why – I just love them!The other day, a family from church invited us over to eat. Since they were planning to have a main dish that was Mexican, I thought it would be fun to make a yummy bean dip. I was feeling lazy, and I was just going to use a can of refried beans and hopefully make them taste a little bit better with the addition of different ingredients…and I realized we didn't have any! However, we have tons and tons of cans of beans. While I'd never made homemade refried beans, I figured it couldn't be
that
difficult.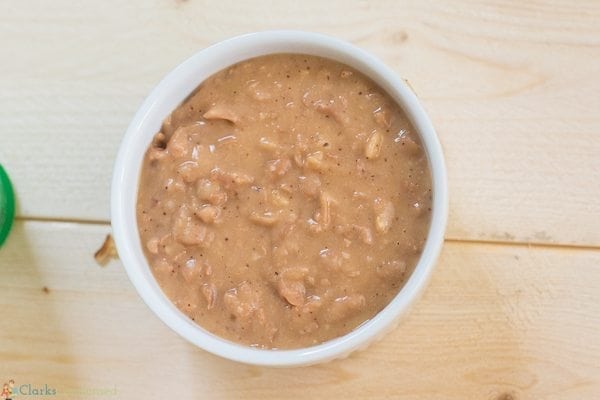 It ended up being SO easy, and I had a hard time saving enough aside for the bean dip (which was equally delicious, and I will share in a few weeks.) The flavor was amazing and so was the consistency. I want to go make up another batch right now (you know, if I wasn't writing this in a car driving back from Idaho.)Once you make these beans, you'll never want to buy another can of refried beans again. They are super easy to make, and you can easily adjust the flavor and spiciness.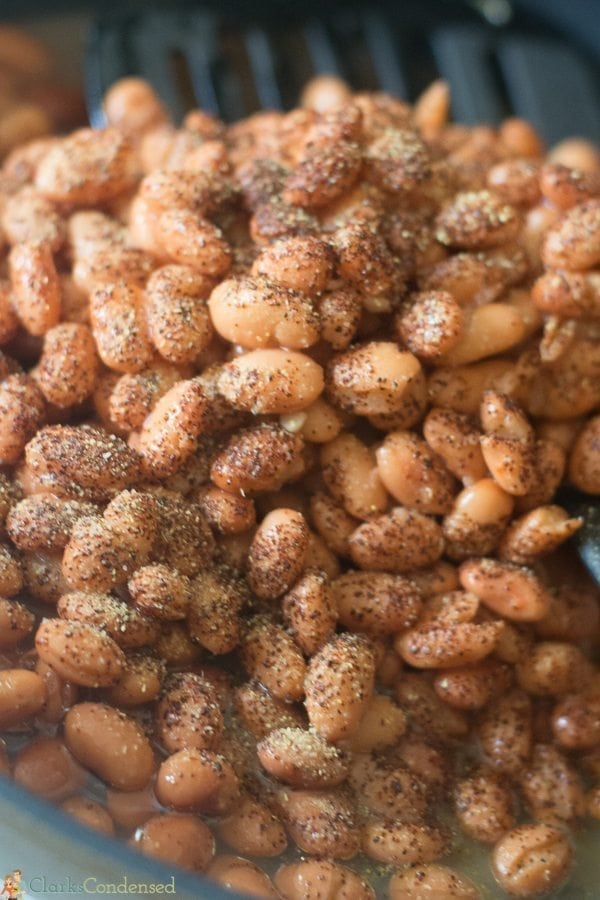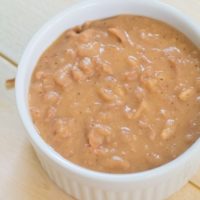 Easy Refried Beans Recipe
Ingredients
2 cans of pinto beans
1 teaspoon minced garlic
1/4 cup chopped red onion
vegetable oil
1/2 teaspoon chili powder
1 teaspoon Goya adobo seasoning, or something similar
1 teaspoon oregano
1 tablespoon lime juice
Instructions
Drain excess liquid from the cans of beans.
Place onions and garlic in a saute pan and cook in a small amount of cooking oil until soft.
Add beans, chili powder, adobo seasoning, and oregano, and mix with the onion and garlic. Cook until beans are heated through (about five minutes.)
Put bean mixture into a large bowl and mash until they resembled refried beans.
Mix in lime juice.
These easy Mexican refried bean recipes are to die for! You'll never want to use the kind from the can again. These are just like the kind of refried beans they serve at authentic Mexican restaurants.