Ready to retire from being a landlord? Flock Homes is a new company that makes that possible – while still reaping the benefits of having an investment property. In 2021, we sold our home to Flock Homes. Here is our review to help you decide if this is the company for you.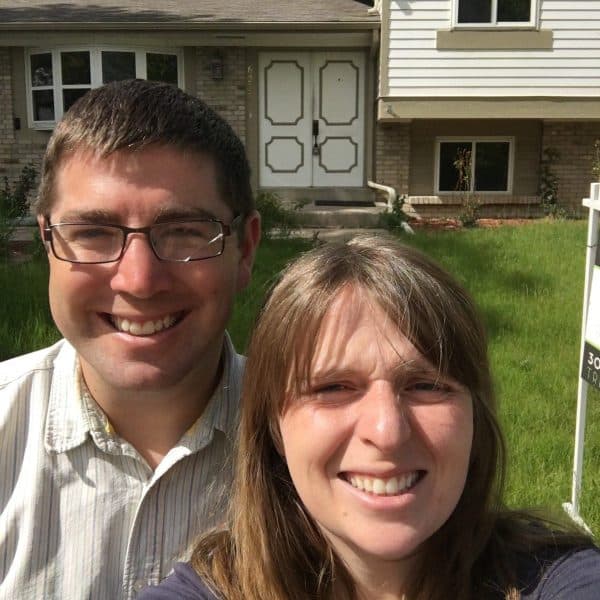 How We Retired from Being Landlords
Real estate is a great investment opportunity. If you own your own rental property, it can really pay off in the long run.
But man, is it stressful! For us, at least. Last year, we discovered a company called Flock Homes through the Axios Denver newsletter, and we realized this was the answer we'd been looking for.
At the time, I saw no reviews about them, except for an article in the Denver Post. So, I thought I'd share our entire experience so if someone else is considering Flock, they can have a behind-the-scenes view of what the process looked like.
Let's get started!
CLICK HERE TO GET A VALUATION ON YOUR HOME FROM FLOCK
2023 Update
It has been over a year since we sold our property to Flock, and I get a fair number of emails asking if we are still happy.
And the answer is, yes! For the first few quarters of the year, we saw some pretty big gains, however, in the latter half of the year it dropped down, which is to be expected with the current economy and market. It has still been a little disappointing to see, but overall, we had about $10,000 in gains throughout the year.
Over the year, I've watched as Flock has expanded, and from what I can tell, they still seem very committed to the experience of those that are onboard. Their website has gotten a rebrand, and they are always sending out emails about updates or opportunities to voice your opinion.
They have expanded to additional markets, which is great news for everyone. They also have a program to work with realtors, which I think is great!
As of right now (February 2nd, 2023) they have 473 houses, with a net asset value of over $94.8 million. From what I understood, they greatly overperformed in how many houses they had thought they would get.
They have changed how you get your distributions – you used to be able to just reinvest or just get a payout, and now you can split it. We still choose to just invest.
Overall, we are very happy with our decision to work with Flock. Forrest and I still comment occasionally how grateful we are not to be landlords anymore! We recently went on a 10-day vacation, six days. of which were on a cruise with no service. It was so nice to know we didn't have to worry about something going wrong!
CLICK HERE FOR YOUR FREE VALUATION
Our Story
Two days before the transaction closed, we got an email saying the hot water heater wasn't working.
As soon as I got the email from Flock saying, "We'll take care of it," I knew we'd made the right decision.
But let me back up a little bit.
When we bought our current house a few years ago, it made sense to keep our old house as an investment property. We had never intended to become landlords or get into real estate, but in this situation – and living in the market that we do – all signs pointed to it being a good idea.
Well, being a landlord has not become a favorite pastime of ours. It has hardly been passive income, and until about six months ago, we weren't even cash flow positive.
Sure, we had someone else paying the mortgage for our home, and in 30 years, we could sell it for a good chunk of money (and honestly, right now, we could have sold it for a good chunk of money). But we were always worried about something breaking or going wrong and having to spend who knows how much to fix it.
We've had great tenants, which we feel very grateful for – especially after hearing horror stories. However, the process of finding good tenants was stressful as well.
On the flip side, the thought of selling the house and going through that process (plus paying capital gains, fees, etc) didn't seem all that desirable either.
So when I opened up an email from Axios Denver a few months ago and saw an advertisement for a company called Flock, I was immediately intrigued. I wasn't totally sure what they did, but when I opened their website and saw that they were offering us a way to keep our real estate investment without actually being a landlord and having the risks that come with owning real estate, I felt an immediate wave of relief come over me.
Long story short, on November 30th, 2021, we closed on selling our house with Flock. We now have our money invested in a pool of homes (including our own) which will grow over time.
If you are reading this, you are probably like me and want to see what other people's experiences with Flock have been, since they are a new company. But unlike me, who upon searching the Internet found very little information, you can read about the ENTIRE experience we went through in deciding to sell our home to Flock, retired from being landlords, and still (hopefully) reap the benefits of having real estate investments in some of the hottest markets in the United States.
What is Flock?
Flock is a company that buys homes from landlords. Instead of giving the landlord cash, the landlord is given shares in the Flock Homes portfolio, which is a portfolio that is diversified with rental homes in hot markets. This is all done as a "721 Exchange," which allows you to defer the traditional taxes associated with selling a rental property
You can be fully liquid after three years – after that point, you can take out your money in any amount that you want. This can also help you spread out your tax liabilities over time.
Flock Homes handles all the property management of the homes (some they do in-house, some the contract out to another company)maintenance, etc.
Essentially, Flock Homes makes it so people can enjoy the benefits of an investment property without the stress of being an actual landlord. It's certainly not for everyone, but for people like us who did not enjoy being landlords…it can be amazing!
The Numbers
Before I get into the nitty-gritty details of this process, I thought I would talk about the numbers first. I'm sure this is what most people are curious about.
I was hesitant to share these numbers, just because I don't want people knowing that much about our finances – but at the end of the day, I wish someone (outside of Flock) had been able to share this type of information with me.
We've had companies like Redfin and Zillow give us valuations on buying our house outright. And when we've gotten these valuations, they've always been extremely low offers that were almost laughable.
When I first submitted my application to Flock, I was expecting the same. So imagine my surprise when I opened up the offer and saw a number that seemed very similar to what I felt the home would sell for.
Our rental was a single-family home in a highly sought-after neighborhood in the area. It has four bedrooms (though one was non-conforming)
After we saw this offer, we thought it was worth hopping on a phone call with someone from the company. When we did this, they said that they subtracted about $6000 from the offer because they would need to make the downstairs bedroom conform (understandable).
The offer also said that this was contingent on a home inspection for any safety upgrades that were needed. I'll talk about that more later, but that really stressed me out. Our rental is an older home, and we knew there were probably some issues that would come up. They are issues that would come up even if we were selling it, but I was quite certain that this is where we were going to see the true colors of the company, and they'd end up trying to buy the house for way less.
Thankfully, that wasn't the case. We did have a few things surface from the inspection, but they were not nitpicky. I'll talk more about this later.
In the end, our final sale amount was: $559,437. Based on the comps in the area for homes that were VERY similar to ours, this was right about where we probably would have been able to sell for anyways – and without all the stress of trying to sell a house (or the extra fees).
When all was said and done, they paid off our mortgage, and we were left with $255,525.03 in Flock shares.
Qualifying
After we decided to move forward with Flock, we had to qualify. This required us to show that we were Accredited Investors.
Honestly, this was THE most stressful part of the process. I wasn't aware of this at first (it is on their website, but, in my naivety, I skipped over it), so when we got a casual email telling us we needed to have made over $300,00 last year or have over $1 million in assets (not including our primary residence), I panicked a little bit. Honestly, that's when I realized how much I wanted this to work out because I saw it slipping through my fingers.
Thankfully, they were great to work with, and we were able to figure out what our assets were, and in the end, we did qualify. We had to have our lawyer write a letter saying that we qualified. Flock also has a third-party company you can use (for free) to do this.
Beyond this, we also had to go through an inspection and repair process – which I'll talk about in another section (and it was also stressful but not horrible).
The Decision Process
Met with the CEO
As soon as we were considering the possibility of going forward with Flock, we were offered the opportunity to meet with Ari, who is the Founder and CEO of the company.
We jumped on this opportunity. While there are certainly some slick people out there who will try and win you over – regardless of what they are offering – we feel like we are pretty good at not falling for that. We also love opportunities to meet other business owners, especially on a ground-level opportunity like this.
We met with Ari at a coffee shop, and we had a great visit. I actually didn't find him to be like a salesperson at all. He didn't come with the intent of telling us that we were going to miss out on a deal of a lifetime. He was very forthcoming about himself, his experience, and what his vision with Flock was. He was forthcoming about risks and what safeguards they have put in place to prevent "the worst" from happening.
Meeting with him gave Forrest and me the confidence to move forward and was a large part of our decision-making process.
Spoke with lawyers
I spoke with several different lawyers during this process. Our regular lawyer looked through the purchase agreement and pointed out any issues he saw. We were able to resolve these with Flock easily.
I decided I would try and reach out to a real estate lawyer, and this was largely a mistake. He insulted me, made me feel like I was doing the dumbest thing ever, and then he tried to tell me things about Flock that were simply not true (such as, that they were not registered with the SEC – which they are).
This was the one time in this entire process when I felt overwhelmed and stressed out. It wasn't because he made me think Flock was a scam, but he made me feel like I was super dumb for even considering it.
After that conversation, we spoke with Flock about all his concerns, and they had a response for everything.
I do recommend anyone considering Flock to discuss the opportunity with reasonable lawyers who will look at it at face value. It is a newer concept (though the tax exchange is not new), so it's fine for them to want to skim through it with a fine-tooth comb.
We also talked with our accountant.
Prayed
We are Christians, and prayer is a large part of our decision-making process for just about everything. We prayed about this a lot and felt at peace throughout the entire process. Honestly, discovering Flock felt like an answer to our prayers!
The Inspection
Ah, the inspection. I was dreading this from the start. Having bought two houses, I know how inspections can go. They often result in a very long PDF detailing every last thing wrong with the house.
I was convinced that this was going to be the end of the process and be where we saw Flock's "true" colors. When the inspection occurred, I waited with bated breath.
The inspector indicated that there were foundation issues, and our contact indicated it might be upwards of $20,000. I was NOT happy to hear this. Deepa from Flock, who we worked with through this, was very kind and understanding with me being upset. She answered my questions and assured us that the person they were having to come to look at it was reputable.
Thankfully, we discovered it wasn't a foundation issue. There were some reinforcements that we had to make to the basement, and we also needed to replace the furnace, and it all ended up being about $10,000. We did not pay this – it just came out of our final price.
This was in addition to the amount they had already taken from our initial offer to make the bedroom basement conform.
Even though the inspection report was a little stressful to see, Flock stuck to their word and only fixed things that were major safety or foundational issues.
They could have been very nitpicky, but they weren't! If we'd gone through a traditional sale, it's very possible the future homeowner may not have been as forgiving.
The On-Boarding and Closing
Once we had gotten through the inspection, we had to go through an onboarding process. This took a couple of weeks, though it could have taken shorter. They just tend to close at the end of the month.
It required getting a letter from our lawyer certifying we were accredited investors, talking with the current tenants, and signing lots of documents. The documents were confusing, but Chad at Flock was very helpful.
The closing took place virtually and took about thirty minutes. It was a very easy process overall.
Fees
We have an annual fee of 1% that will be taken from our portfolio each year. This is very similar to many managed investment opportunities.
Because we are one of the first partners with Flock, we had the onboarding fees waived, which are typically around 6% – very similar to the amount that would occur from a traditional sale.
This was a big part of why we decided to move fast because we wanted to get as much benefit from Flock as possible.
There was another fee that was written into the agreement that we weren't aware of. However, when we pointed it out, they removed it right away. It was part of a previous version of their partnership agreement, but I was grateful we didn't have to pay it.
Obviously, the amount that went toward fixing the basement and replacing the furnace also came out of our final amount. We didn't even have to cut a check, except to transfer the deposit for our previous tenants to them.
Earning Potential
There is a lot of earning potential with Flock. They provided us with this graph, which showed potential earnings over the next five years. Obviously, we have no idea where the market will be every year for the next five years, but I think they provide a pretty solid earning potential.
Our shares grow in value, and we also get a distribution each quarter.
How Much Have We Made?
We closed on November 30th, 2021. At that point, we had $255,525.03 in Flock shares.
We just got our first quarterly report detailing the increase in our share value. Because we were only with them for one month, we only saw an increase from 1/3 of a quarter – and it was December, which is historically not usually the best month for real estate.
Here is what our report showed: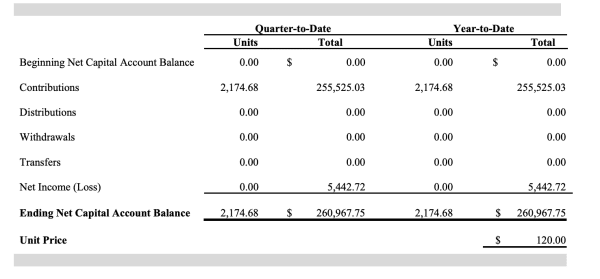 When I talked with my contact at Flock, he told me that for 2021, they saw overall growth of 20% – and real estate as a whole was 19%. Last year was a very good year for real estate investments – especially in Denver – but we are looking forward to seeing this continued growth.
We had the option to have them reinvest the distribution or to write us a check. We decided it made more sense to have them reinvest it at this point.
As things go on, we'll update this section.
CLICK HERE TO GET A VALUATION ON YOUR HOME FROM FLOCK
Things to Consider if You Are Looking into Flock
How do you feel about being a landlord?
One of the biggest selling points of Flock was that we no longer had to stress out about being a landlord. We weren't ready to sell, but Forrest nor I enjoyed being landlords. Flock was a good middle ground where we could take advantage of our home equity and future growth in the market without worrying about the home again.
However, I know a lot of landlords don't mind! They either enjoy the responsibility and interactions with tenants, or they have found a nice groove with a property management company. If you have any desire to move back in your rental property, have family members live in it, or you just want to be involved in the day-to-day decisions, Flock might not be ideal for you right now.
Is your home in a desirable location?
Flock doesn't just take on any house. It needs to be in a good housing market and neighborhood. It's important that they don't have homes that are a lot less desirable compared to other homes in their portfolio, because that can bring the portfolio's value down as a whole.
If you live in an area that rarely has rental units available, houses are selling like crazy, and it is generally a nice place to live – it might be a good fit!
Realtors can stiill benefit
I'm sure that realtors have concerns with Flock and the potential to take their business. However, Flock actually can work directly with an agent – and if the sale goes through, they can get their full 3% commission. You can learn more about that option here.
So if a realtor has a client that seems like a good option for Flock, they can partner with Flock to make the sale as seamless as possible.
Do you have current tenants?
Flock can acquire homes that have current tenants in place. They will honor the current lease until the agreement is up, and then they will renegotiate the lease with the tenants.
This was honestly the most worrisome part of this process for me. We've had great tenants, and I wanted to make sure they were taken care of. Flock was great about answering my questions, making sure the wording in our agreement protected them and assured me they would take care of the tenants we had.
Flock intends to increase the value of homes in their portfolio by making upgrades, and as a result, sometimes the lease price will increase.
Do you have a net worth of $1 million (excluding your primary residence)?
You must qualify as an accredited investor in order to join Flock. This is probably the biggest barrier for some investors, especially because many are people who just happened into a rental unit.
Your net worth must total over $1 million dollars. This cannot include your primary residence. We almost didn't qualify, but thankfully, in the end, it worked out.
Are you comfortable with risk?
At the end of the day, Flock is new. While I feel confident in their plan for growth and the investors they have gotten, there is always a possibility that this model just doesn't take off.
Sometimes the greatest risks come with the greatest payoffs, but you have to feel okay with a certain level of risk in doing something new like this. An investment property isn't like $100 that you can play around in the stock market – it is usually an asset worth hundreds of thousands of dollars!
Do you live in one of Flock's markets?
Flock has plans to expand across the country. Right now they are in Colorado, Kansas, Missouri, North Carolina, Texas, Washington, Arizona, Georgia, Florida, Tennessee, Louisiana, and Mississippi.
If you don't have a property in one of these locations, keep checking back. They might be near you soon!
Do you have an heir you want to leave your properties to?
Many people have properties that they want to pass on to their posterity. However, getting a property can be kind of stressful. You can pass your Flock shares onto someone if you pass away, which can be less stressful for people who are not interested in being landlords (which is one of the reasons why Flock exists!)
View Flock FAQs Here for More!
Questions We've Been Asked
Why would you sell your rental?
Investment properties can be a fantastic opportunity for many people. We feel very grateful that we were able to keep our rental property when we moved.
But at the end of the day, being landlords was not something we enjoyed. We were always worried that something was going to break or get damaged, and we'd have to spend a lot of money to fix it. The people across the street just replaced their sewer line for upwards of $20,000, and while ours looked fine in a recent scope, you just don't know.
For us, going into this partnership with Flock made more sense for our situation. We will (hopefully) reap the benefits of having a rental property without all the stress that comes with actually owning it.
What if you lose all your money?
What if our house burned down? What if the sewer line had to be replaced, putting us back $20,000? What if we had tenants that wrecked the place?
There are so many what-ifs in life, especially when it comes to investments. Flock is a new company, and there is more risk with that. We could lose our money or have something crazy happen, but we felt very confident in them. Even if the company goes bankrupt, I don't believe we'd lose all our money, as they would sell off our properties in that situation and we'd potentially get back our investment.
Why would you have a rental if you didn't want to keep it for the long haul?
As I've mentioned, we were more accidental landlords than anything. We didn't go out and find a property to make rental property. It was our old property, and it made sense.
We've always had the mindset that we would revisit each year if it made sense to keep it. While one possibility was to keep it for 30 years, sell it, and then get all the money to retire…it was never the only possibility. When Flock came along, it just made sense.
Do you own your house still? Is there any liability?
Nope – the property is no longer ours. I mean, we have a share of it – but we have a share of all the properties in the Flock portfolio.
Now that all the papers have been signed, we have no liability and nothing to do with it anymore. I do like that we still have a piece of it (it was our first home, after all), but nothing that happens with it in the future has anything to do with us!
Why didn't you just hire a property manager?
This is a great question! Before I learned about Flock, we were actually planning to transition to a property manager when the next lease was renewed.
A property manager can be a great option, especially if you want to be somewhat involved but be more of a silent partner.
For us, we just didn't want to worry about the property ever again. Even when you have a property manager, you have to think about major repairs and costs (especially with an older home like ours), and ultimately, the liability of having a home. We also were concerned about a property manager always wanting us to do the most expensive option for repairs, when in reality, Forrest did most of them himself.
What if your property goes up a ton in value – won't it be a bummer not to take advantage of it?
One of the great things about Flock is that it is based on the current housing market – and currently, they are targeting hot markets and are particular about what types of homes they bring into the portfolio.
So, if the market is on fire – the hope is that we will benefit from that in the portfolio. While there's the possibility we'd make more just from keeping the house and going with the ups and downs of the market with it, I feel more confident in having a diversified piece in Flock.
How do you know they aren't scamming you?
There are a lot of scams – or even just ill-thought-out plans – out there – trust me, we've been presented with many business propositions over the years.
I like to think that Forrest and I have a good sense of discernment. Not once when I've talked with the individuals working at Flock did I feel like they were trying to pull one over on me.
I didn't find the CEO of the company to be sales-y, which was a huge selling point. I found him to be down-to-earth and to have a vision that he was super excited about. I've gotten the same feeling from everyone else there.
They had an answer for every question I had and not once did they get defensive in their responses. It was always, "That's a great question, here's the answer…." or "That's a great question, let me look into that and get back to you".
Of course, it's never a good idea to go off of someone being polite, but throughout all the process and all the paperwork, etc., we feel pretty confident they are not trying to pull one over on us. They also have quite a few reputable and large investors, which also adds confidence to them and their business model.
Why didn't you just sell the house like a normal person?
Selling a house is stressful! It was not a process we wanted to get involved with, even though we do live in a hot market. Selling the home traditionally, we'd also be subject to large capital gain taxes, broker commissions, etc.
With Flock, they weren't picky with the inspection. There are things that showed up on the home inspection that I'm sure new homeowners would have wanted a concession for. Flock focused only on structural or safety issues. Because we got in when we did, all onboarding fees were waived.
When we liquidate our Flock investment, we will be subject to capital gains tax. However, we can limit the amount based on how much we take out at a time.
If you wanted to save on taxes, why didn't you just move back into the house?
This is a question one lawyer asked us. He thought we were crazy, and when I said one of the benefits was the potential tax savings, he said we should just move back in the house.
We have a house. We didn't want to move back to our old house ever. We have a family and have no desire to move around from house to house to save on taxes. This didn't make any sense for us.
Don't you want to save the house for your kids?
This was another question the lawyer asked us. We didn't get an investment property so we could have a house for our kids to move in after they graduate from high school. Our hopes are that they will move out, go to college, and provide for themselves. Neither of us was given a house to live in (nor would we ever expect that), and I don't think our kids will be expecting that either. I am sure that someday they will benefit from our investments.
Overall Feelings
We are just a few months in, but I can tell you the stress relief we have gotten from not being landlords has been 1000% worth it so far. I was very pleased to see the amount we made in December, and I look forward to seeing it continue to grow this year.
Flock isn't for everyone. It is a new company, and there are risks involved in that. However, for our family, it made sense, and I am grateful we found Flock.
Every single person we've worked with at Flock has been wonderful and professional. There aren't many companies that I can say that about, and I think that goes a long way in showing the type of company that is being run.
Let me know if you have any questions – you are welcome to reach out to me if you want to talk more!
CLICK HERE TO GET A VALUATION ON YOUR HOME FROM FLOCK
More Articles You Might Enjoy: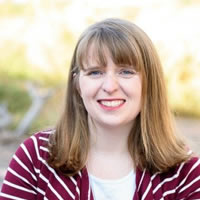 Katie is a Colorado-native, BYU graduated, and most importantly, wife to one and mother to three beautiful boys. She is passionate about sharing her experiences with others – especially about pregnancy, breastfeeding, cooking, and crafts. She is an International Board Certified Lactation Consultant. She loves spending time with her family and helping others find joy in family life.