Our lawn wasn't in great condition, so we were intrigued by Sunday Lawn Care. Here is our experience so far this summer – along with the results we've been seeing. You can also get $30 off with the code CLARKS30.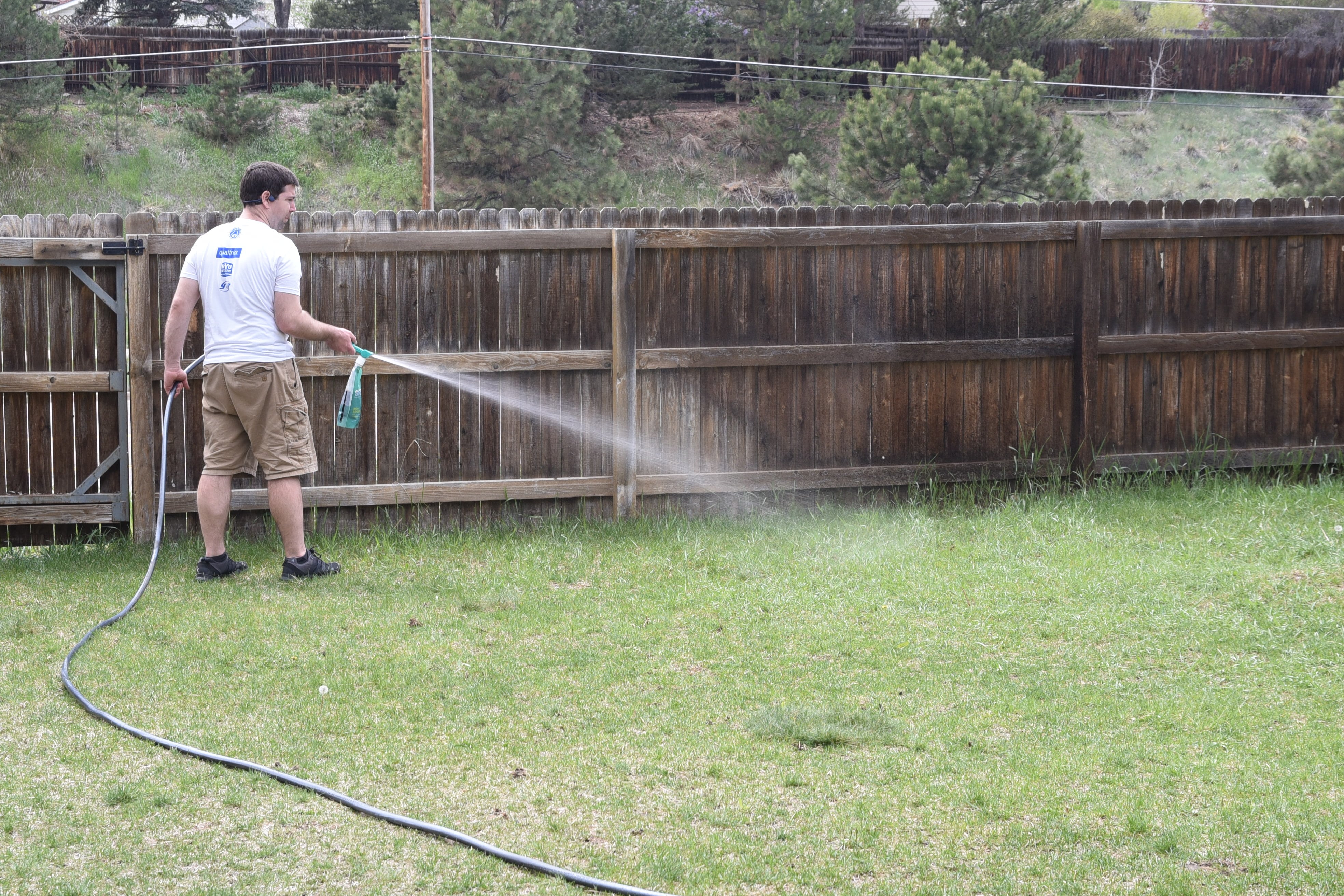 Sunday Lawn Care Results
Sunday is a lawn care company that tailors products for your yard, and then they have it delivered right to your door.
We recently got a custom lawn plan with them, tried their products, and we have loved the result so far. Our yard has never looked better! We are now going into our third year of using them, and, for the most part, have been very pleased with it.
In full disclosure, they offered us this lawn care plan in exchange for our thoughts. We were not obligated to write a blog post, but we've been so pleased, we thought it would be helpful to share our experience and results with others.
A Little Bit About Sunday
I feel that Sunday is unique because of its focus on using more natural ingredients. Ingredients that you can feel good about your kids and pets playing on. Some of their ingredients include iron, seaweed, molasses, and soy protein – you can learn more about them here.
Despite Sunday's focus on safer-for-you ingredients in their products, Sunday's products have proven themselves to be effective. I can tell that it is true from their customer reviews and my own experience.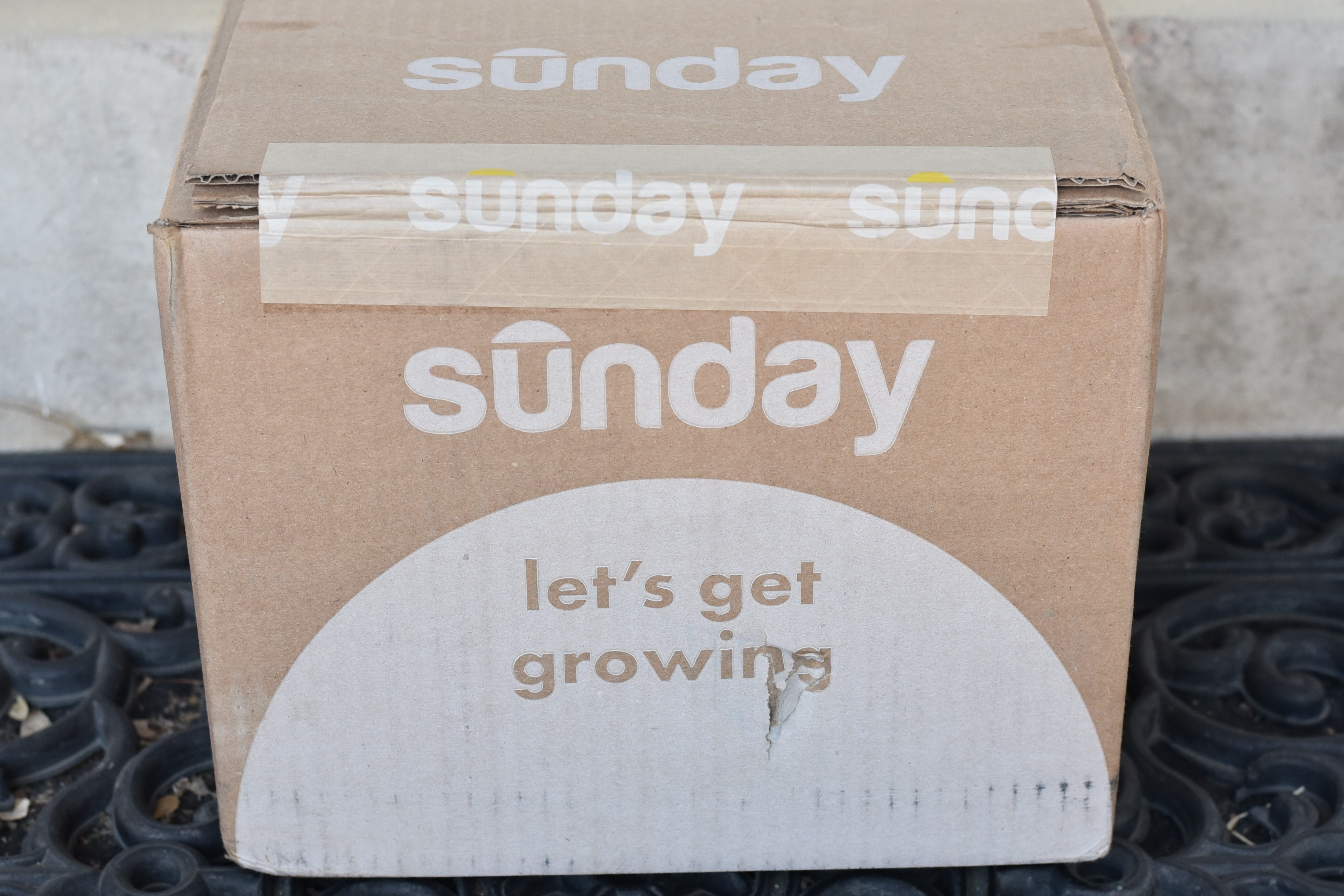 Additionally, a lot of Sunday's success is its focus on how each customer's lawn is different. They use weather data, satellite photos, and a soil sample to understand what each lawn needs. Despite all of the work they put in on their end, their product is very easy to use.
Getting Started with Sunday
When you click on the Smart Lawn Plan page, you will be brought to a page that gives an overview of the cost and services, and then you click on "buy smart plan".
Here you will enter your address, and it will gather all the information it can to come up with a plan that's specific to your lawn and climate. You can verify the information, add any additional add-ons and move forward.
It took a little over a week for ours to arrive.
Our box contained a satellite photo of our property, with detailed list of what we were likely to be sent in future boxes. We filled a soil sample bag, and shipped it to Sunday with a provided box and label. We were given our soil report a few weeks later.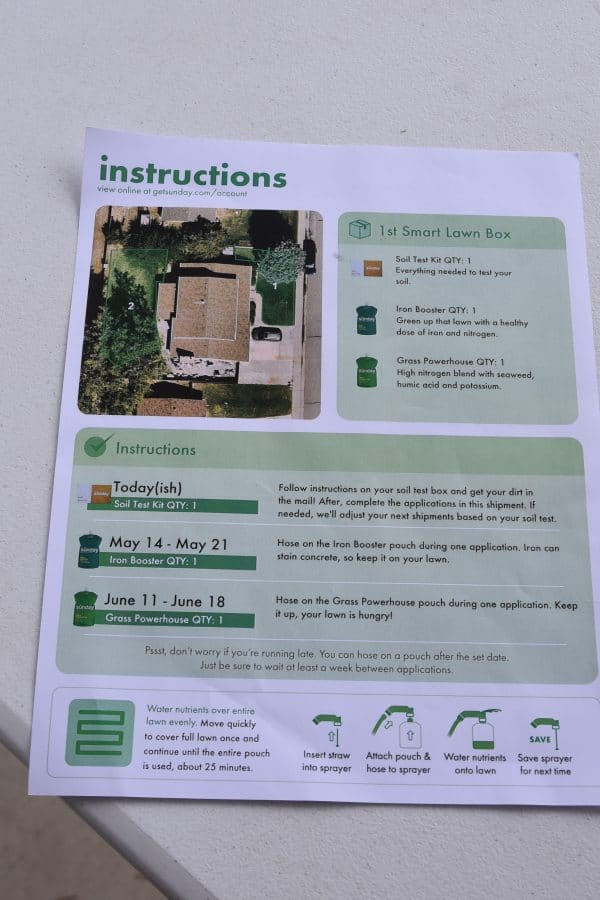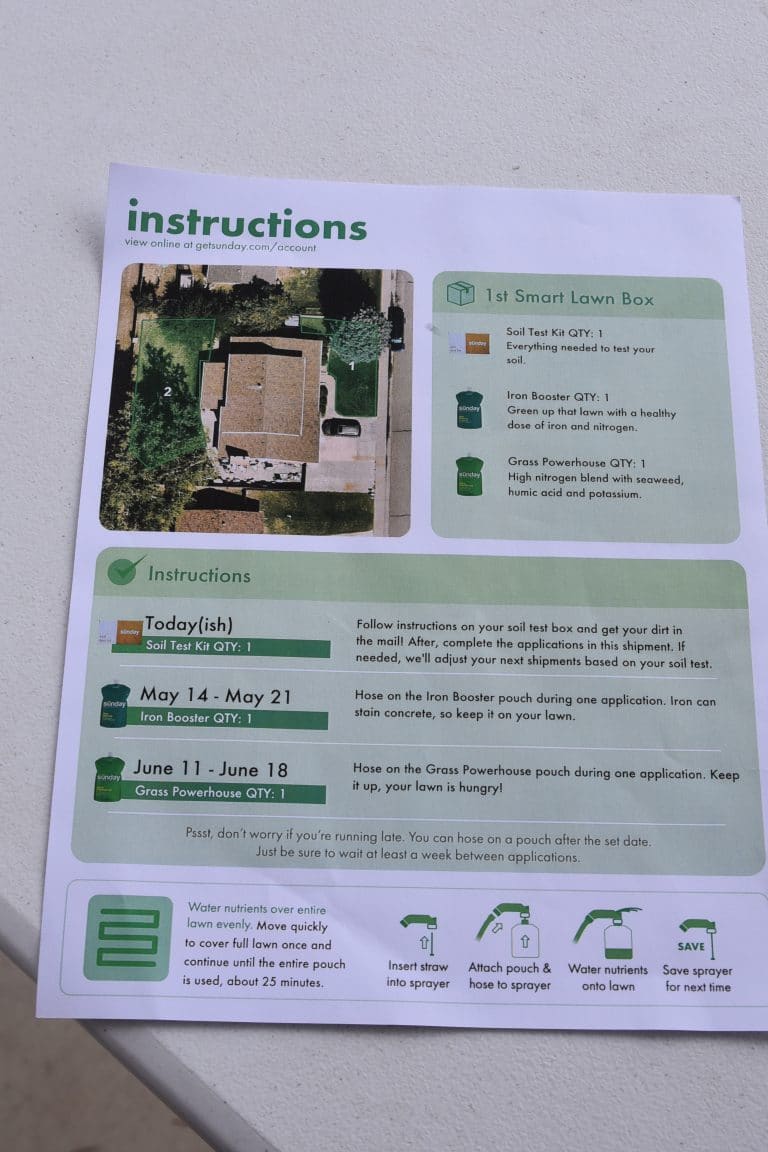 They say that if you can use a hose then you have the skills and equipment needed to use their product. You simple attach their pouches to the provided spray nozzle, and spray the hose water mixed with their solution onto your grass.
It doesn't take long to see a difference. Some comments from reviews said that they could see a difference within a few hours, and I would agree with that.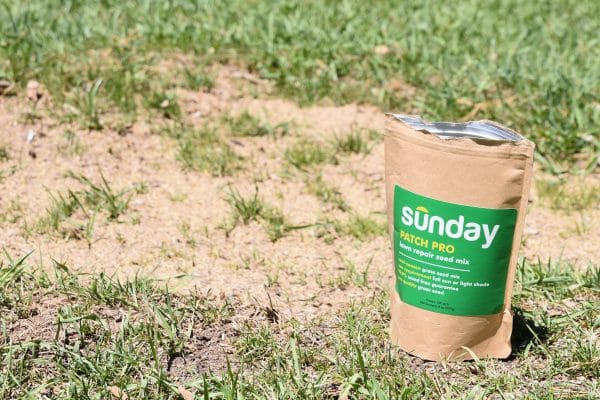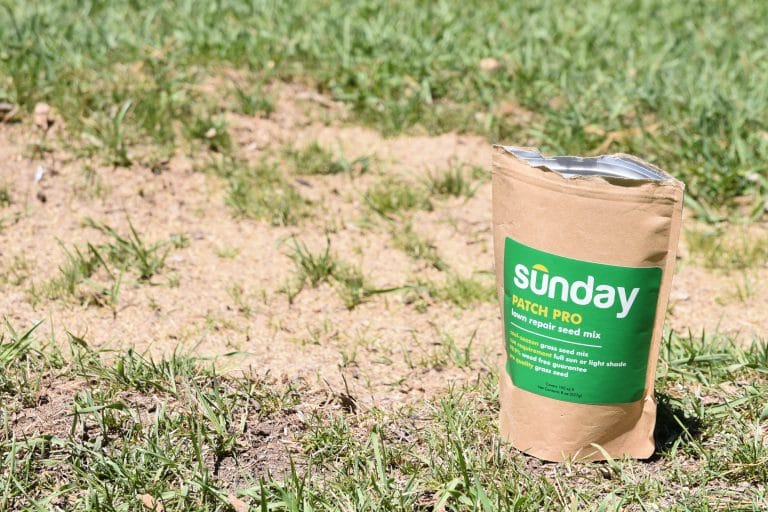 Another product that we have tried is their patch kit, for growing new grass in bare patches. It comes with their grass seed mixture and some high-quality topsoil to layer on top. The patch kit worked rather well!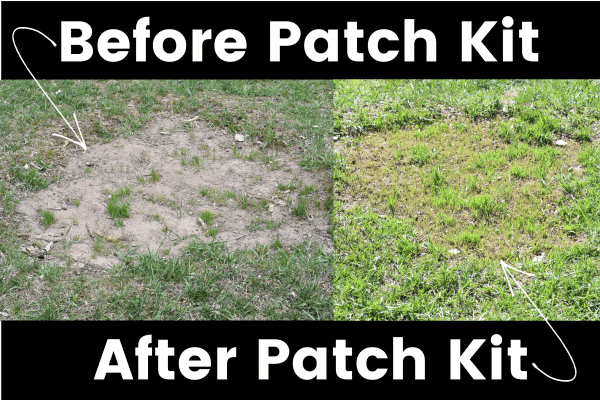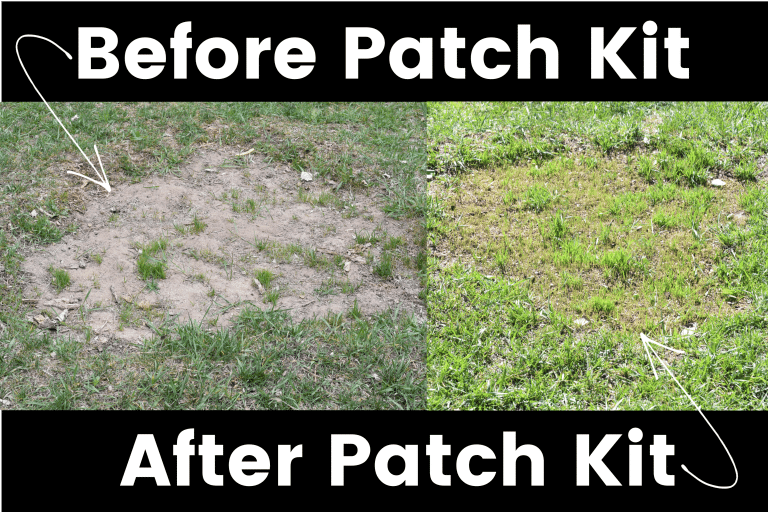 I had some grass seed leftover from last year as well, and I'll say that their kit worked much better than my old grass seed.
I thought that it seemed like that seed varieties were similar, but I like the grass that ended up growing from the Sunday seed mix much better than the grass seed that I used.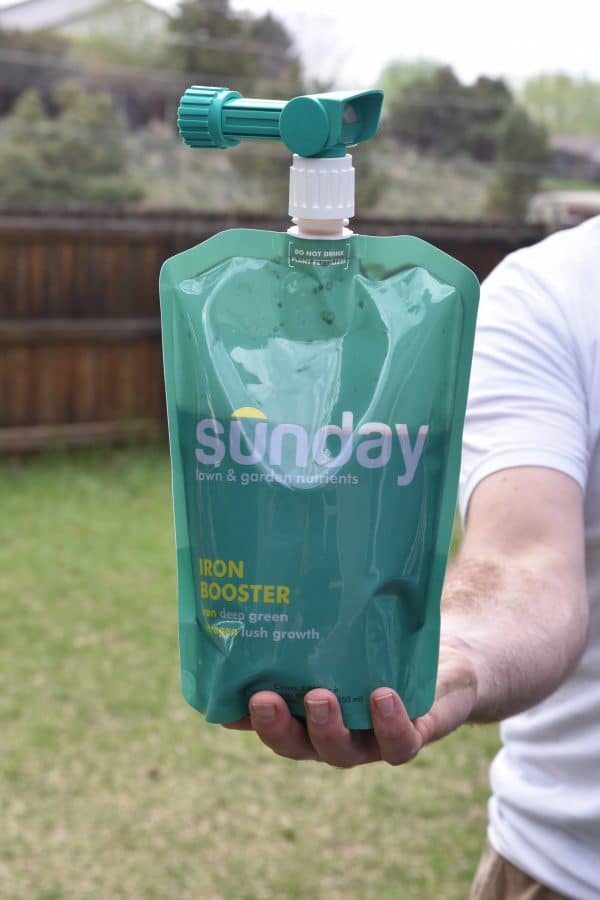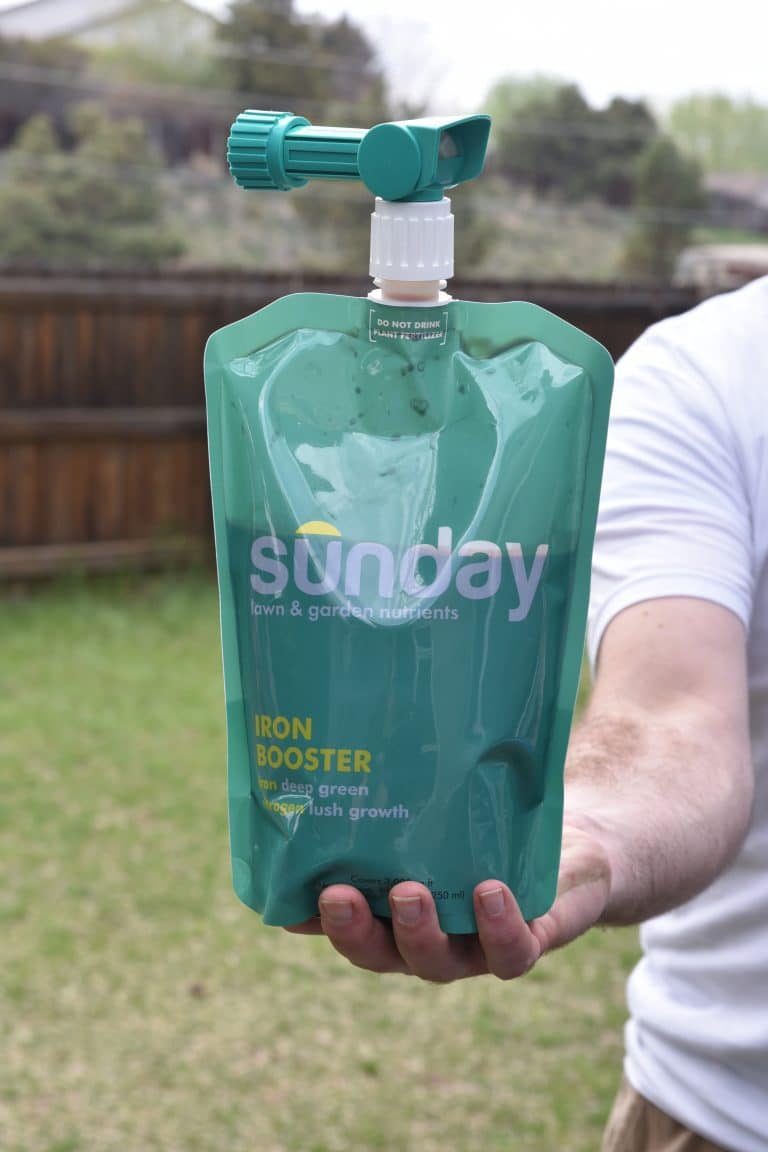 We have used two treatments along with trying a couple of other things to help the grass grow.
We bought our house about a year ago, and the grass wasn't in the best condition at the time. This year I tried to use a DIY aeration tool to poke a lot of holes in the ground. I'm not really sure how much of a difference it made.
Additionally, I raked up a few trash bags of dead grass. I have been told by some local old-timers, that you don't want to leave the dead grass on the lawn. They say that it is too dry. Plus, I've tried to be more consistent with my watering, especially to help the grass seed to sprout.
Their website is very easy to navigate to figure out what you should do and when your next shipment will be arriving.
CLICK HERE TO GET YOUR FREE CUSTOM LAWN PLAN QUOTE
Soil Sample
We sent our soil sample in right away, and within a week or so, the results were posted online.
It gave information on:
Fertility grade
Nutrient Grade
Soil Salt Grade
Which, honestly, is a foreign language to me. But they break it down into an indepth analysis of your soil. It was pleasantly surprised to see ours was quite healthy and optimal for growth.
We haven't gotten a shipment yet after the soil analysis, but I will be interested to see if it improves things further.
Our Results So Far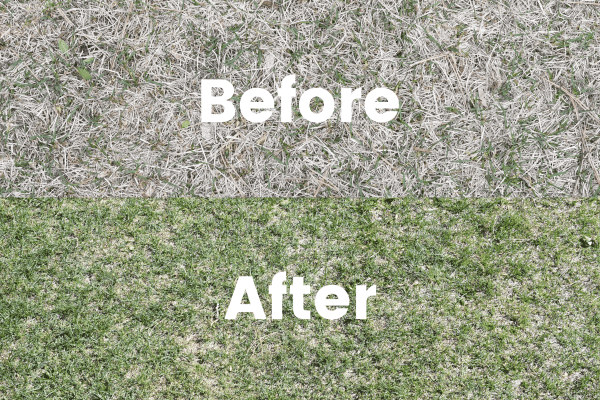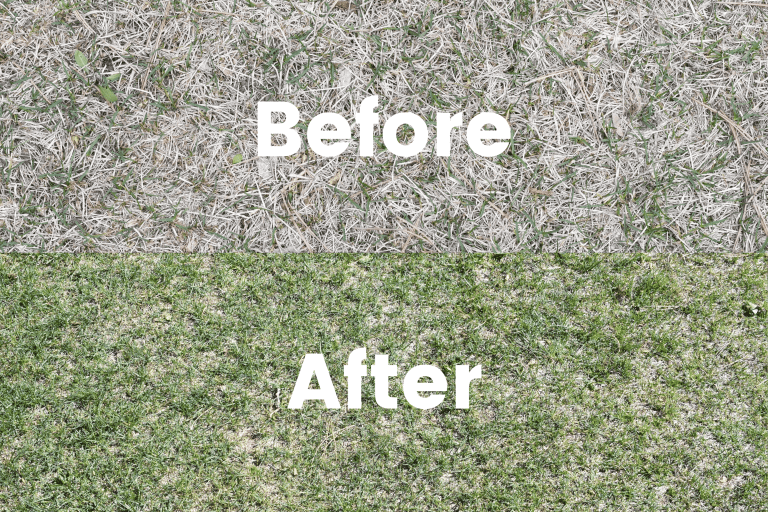 Overall, my efforts and tailored Sunday products have helped my yard a lot! It is a lot softer and more comfortable to walk and sit on. Our baby boy loves to be outside, and grab whatever he can to put into his mouth. With Sunday, I don't feel like I have to stress too much if a blade of grass gets into his mouth for a second.
It is unfortunate that some fertilizers recommend you don't use the yard for a few weeks. Often, the times of the year that I want to be working on the yard are the times I want to use the yard.
Although the results above may not look INCREDIBLE, when you understand how quickly they occured (under two weeks), it does look a lot better. Since these taking of these photos, the grass has only continued to improve.
Sunday Lawn Care Cost
The cost of your custom lawn plan will vary depending on your lawn and it's size and any add ons you may choose. Our plan was about $130 and included everything we needed for our lawn care. We added a Patch Pro kit for an additional $29.
They offer additional add ons, such as:
Pet Pro
Pet Patch
Patch Pro – Cool Season Lawn Repair Kit (we purchased this)
Weed Control (various options)
Dandelion Doom
Various grass seed blends
Here is what is generally included with each smart lawn plan:
full or partial season plans
1 – 3 shipments of nutrients
all tools needed
free soil test
unlimited lawn support
1 – 10 nutrient pouches
Sunday Lawn Care Coupon
We have been working with SUnday Lawn Care, and they were nice enough to offer our readers $30 off a custom lawn plan with the code CLARKS30.
Sunday Customer Service
Sunday provides customers with contact information to ask them any questions you have about the products you receive and your yard. I had a question about whether their product might do harm to my grass seedlings. I emailed them, and then I realized it was a holiday.
I decided to check the Frequently Asked Questions page, and I found the answer to my question there. I believe their answer, is that the seedlings probably would not be able to take advantage of the spray. However, the spray wouldn't hurt it either.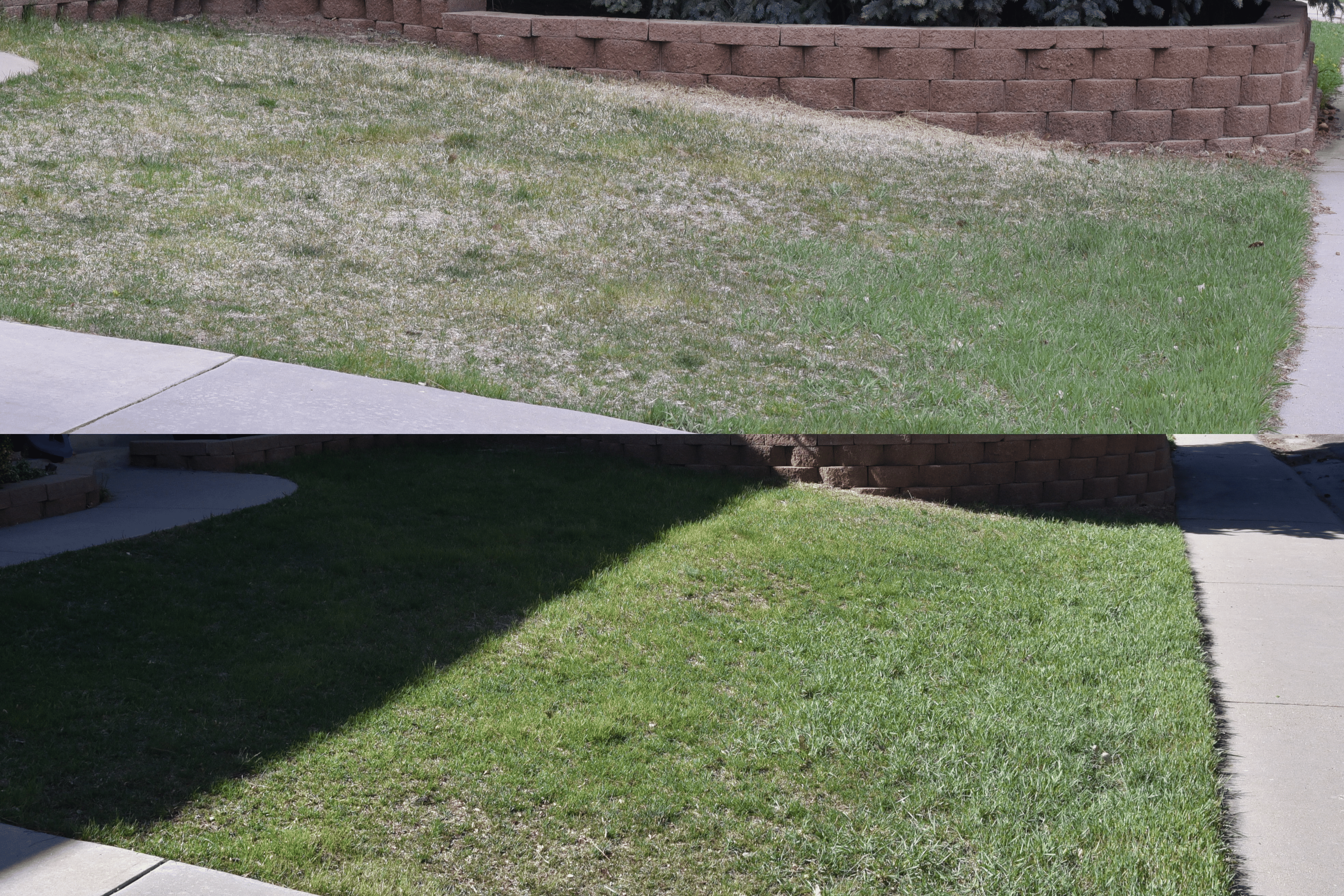 One point that Sunday makes about the limits of the pouches is that they can't grow new grass. It will help the existing grass grow greener, taller, and fuller, but it won't grow grass where there is now grass. You would have to purchase and use their patch kit for those sections.
Overall Thoughts
Overall, I am pleased with my experience. Sunday shipped everything we needed to our front door. The pouches and patch kit were easy to use. Our grass looks better and is more pleasant to use. I have more peace of mind letting my kids play on the grass than I did when I used other products. Best of all, it only takes about fifteen minutes a month to apply their product. It couldn't be easier!
Other Posts You May Enjoy:
Forrest lives in Colorado with the wonderful Katie Clark and their two sons. Forrest was raised in North Carolina, graduated from BYU with a degree in political science, and loves to dabble in lots different things. Plus, he is a big MLS fan.