This is my FAVORITE easy fruit dip ever. It only has three ingredients, but it's absolutely delicious. Definitely file this one away for your next party!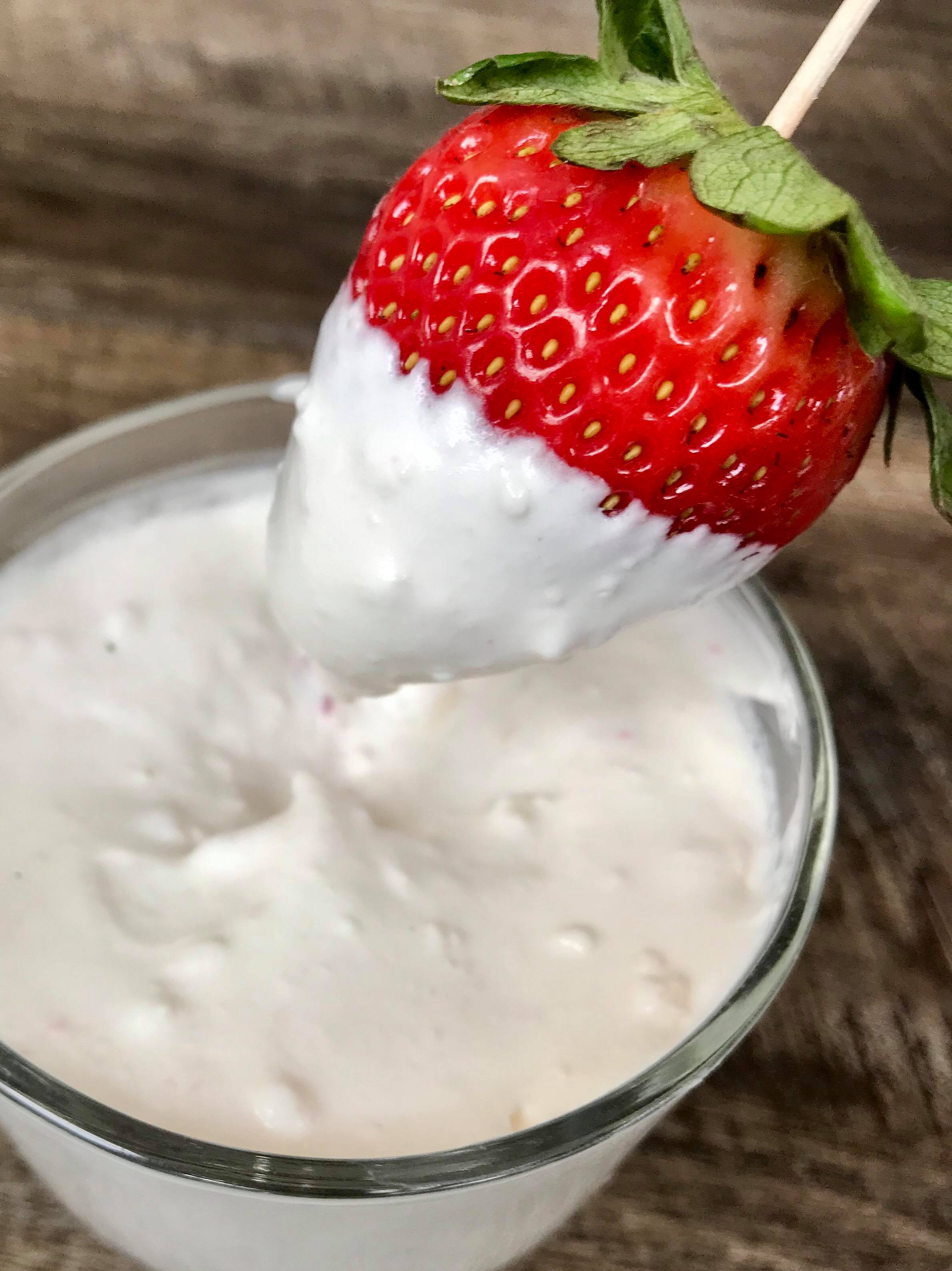 Cool Whips Dip for Fruit
I'm a big fan of fruit dips — they are simple to make, and they are usually big hits at parties and get togethers. I'm always trying to come up with delicious fruit dips, and I think I've finally created the one that will be my go-to dip. It's only three ingredients, but it's packed with flavor and creaminess, and it pairs perfectly with every piece of fruit I've tested it with! I made this a few weeks ago when we had a few people over to watch General Conference with us. For whatever reason, I always take General Conference weekend as a time to make yummy food for breakfast, lunch, and dinner for everyone to snack on. This fruit dip is what Forrest kept telling me (for days) how much he loved. I just kind of threw it together at the last minute, so I was thrilled that he loved it so much!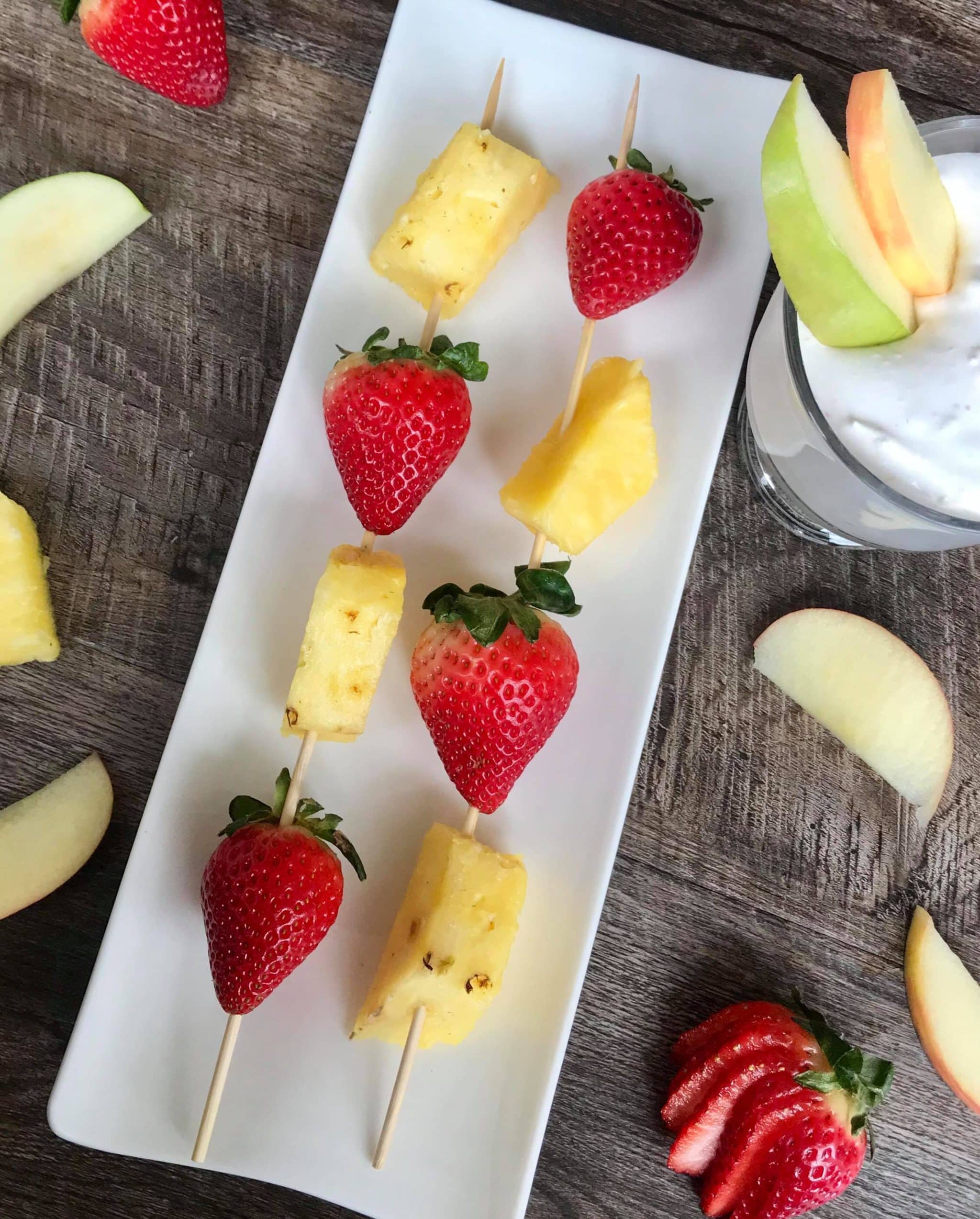 It just has Cool Whip (make sure it's not frozen), one container of Yoplait strawberry yogurt (any brand will do), and a can of
Coco Lopez cream of coconut
. I discovered Coco Lopez awhile back when I made this yummy
coconut cake
. It's one of those ingredients that isn't all that common, but whenever I do use it, it leaves people thinking there was something extra special in the recipe. It's not found near the regular cans of coconut milk at the store, but typically closer to the alcoholic drink mixes (though don't worry, it's non-alcoholic!)
Be warned though — it's extremely addictive and delicious! You might find yourself just wanting to take a few bites of it, even after the fruit is gone. It makes a lot, and I think it could easily serve more than 10 people (depending on how hungry they are!) I used strawberry yogurt, which I highly recommend, but it would be fun to try out some different flavor combinations. Let me know if you do!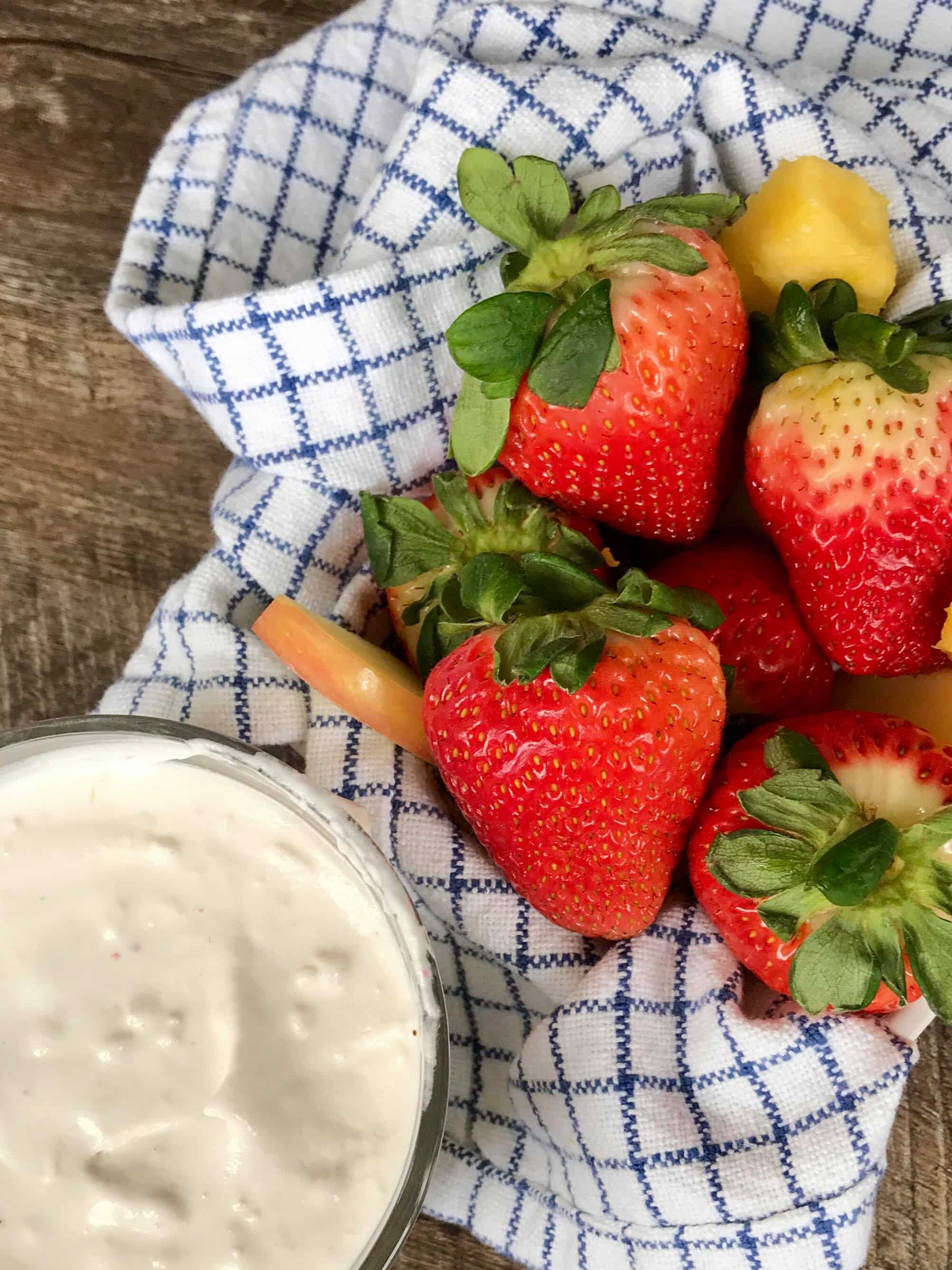 Fruit Dip with Cool Whip
printable recipe available below
Ingredients:
1 container Cool Whip – any variety; off brand is okay, too! Make sure it is defrosted 1 15-ounce can Coco Lopez Cream of Coconut – available in the mixed drink aisle 1 small container Strawberry yogurt – I used Yoplait, but any brand will do!
Directions:
Mix all ingredients together in a container with a rubber spatula. Refrigerate until ready to serve!
Variations:
–Use chocolate Cool Whip –Switch up the flavor of yogurt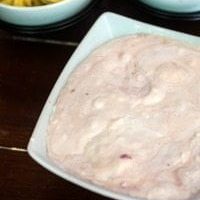 Three Ingredient Easy Fruit Dip
Ingredients
1 container cool whip
1 15 ounce can Coco Lopez Cream of Coconut
1 small container strawberry yogurt
Instructions
Mix all ingredients together in a container. Refrigerate until ready to serve.
Serve with any fruit!
originally written in 2014; updated in January 2019.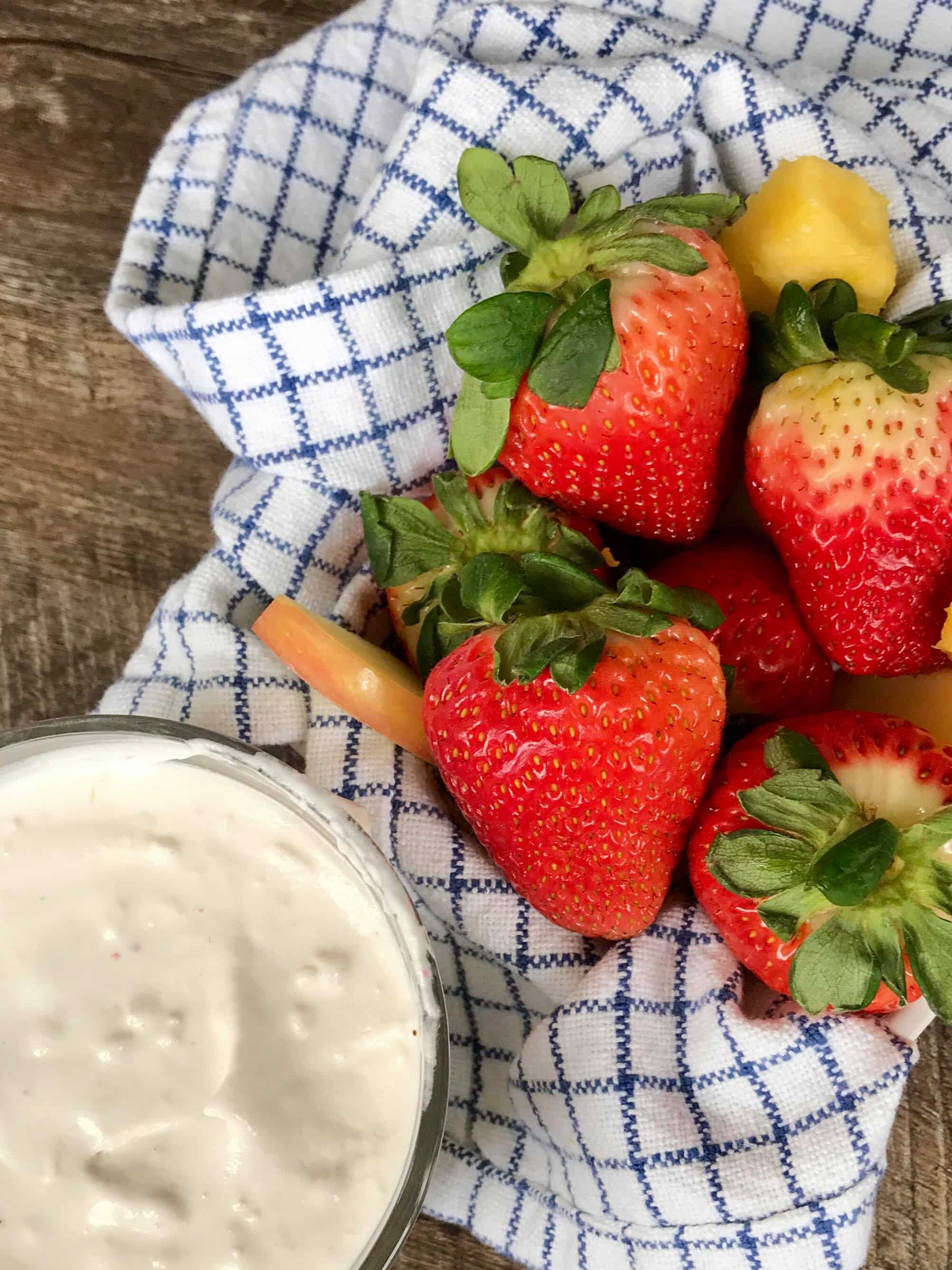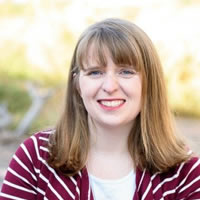 Katie is a Colorado-native, BYU graduated, and most importantly, wife to one and mother to three beautiful boys. She is passionate about sharing her experiences with others – especially about pregnancy, breastfeeding, cooking, and crafts. She is an International Board Certified Lactation Consultant. She loves spending time with her family and helping others find joy in family life.