Don't forget to pick up the ingredients for this delicious chocolate peanut butter fruit dip, which was created in partnership with Collective Bias, Inc. and its advertiser. All opinions are mine alone. #SpreadOREOCheer #CollectiveBias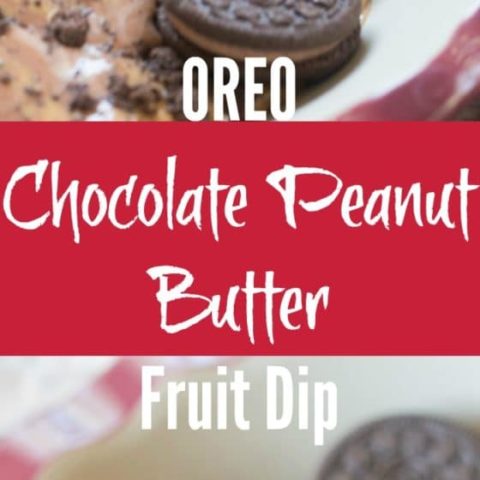 OREO Chocolate Peanut Butter Fruit Dip
Ingredients
5 OREO cookies, we used the chocolate cream ones
1 1/2 cups creamy peanut butter
2 tablespoon honey
1/4 cup chocolate spread
Instructions
Finely chop OREO cookies (I used a food processor.)
Place peanut butter and honey in microwave and cook for 30 seconds. Mix and cook again if not smooth and melted.
Reserve one tablespoon of the crushed OREO cookies and mix the rest in with the peanut butter mixture.
Spread into the bottom of a dish.
Microwave chocolate spread for 30 seconds.
Put chocolate in with the peanut butter mixture and swirl with a knife.
Sprinkle with remaining OREO cookies.
Serve with OREO cookies or fruit!
Notes
This dip will harden up as it cools - make sure to serve immediately or reheat as needed.
You know those recipes that could either be genius or an epic fail?
That's how I feel about this recipe. And fortunately, it turned out to be rather genius. I saw this OREO recipe awhile ago, and it intrigued me. I always love chocolate and peanut butter together, but I thought this sounded a bit rich. It turns out, it's delicious – especially when fruit is dipped in it.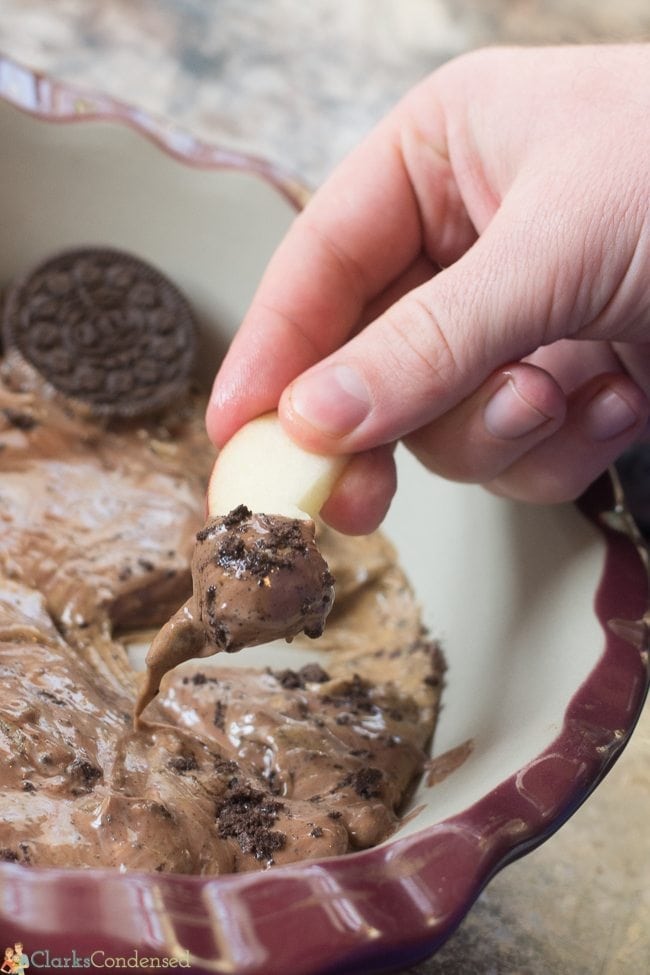 I should have known it would be yummy – OREO cookies are a personal favorite around here. I can hardly resist buying all the seasonal versions when they come out. The dip is creamy and perfect for dipping. The original recipe just said to dip OREO cookies in it…which is a good idea. But I think it's perfect for fruit. We loved gobbling it up with apples.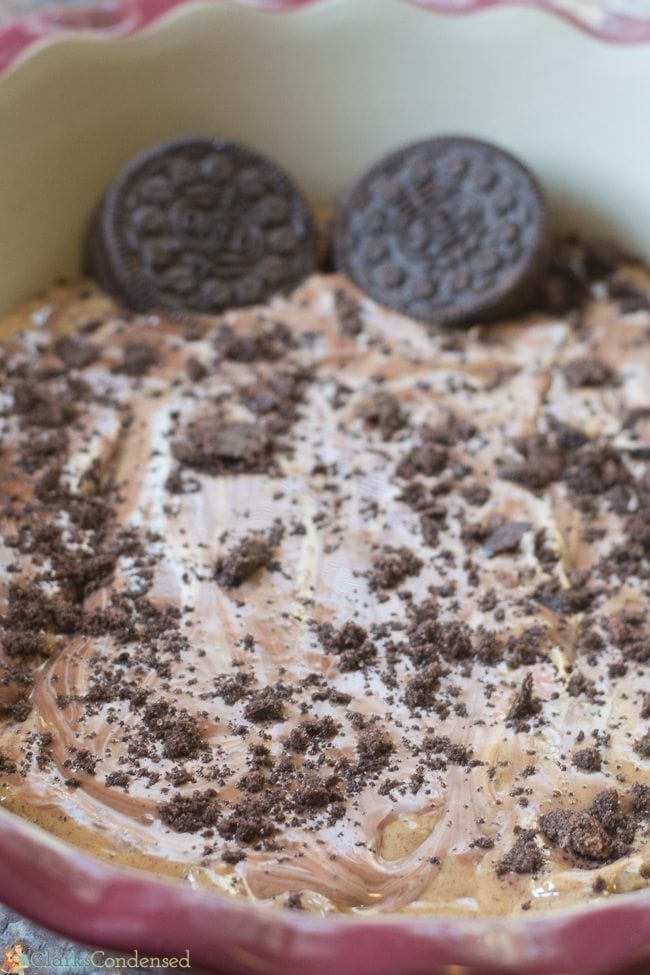 Jack kept telling me that he wanted to share this dip with his cousins – was convinced that they were coming over the day we made these. He had misunderstood me when I said they were coming to visit soon. But I thought it was sweet how much he wanted to share with them. He got to eat this dip with his daddy instead – which he thought was pretty cool.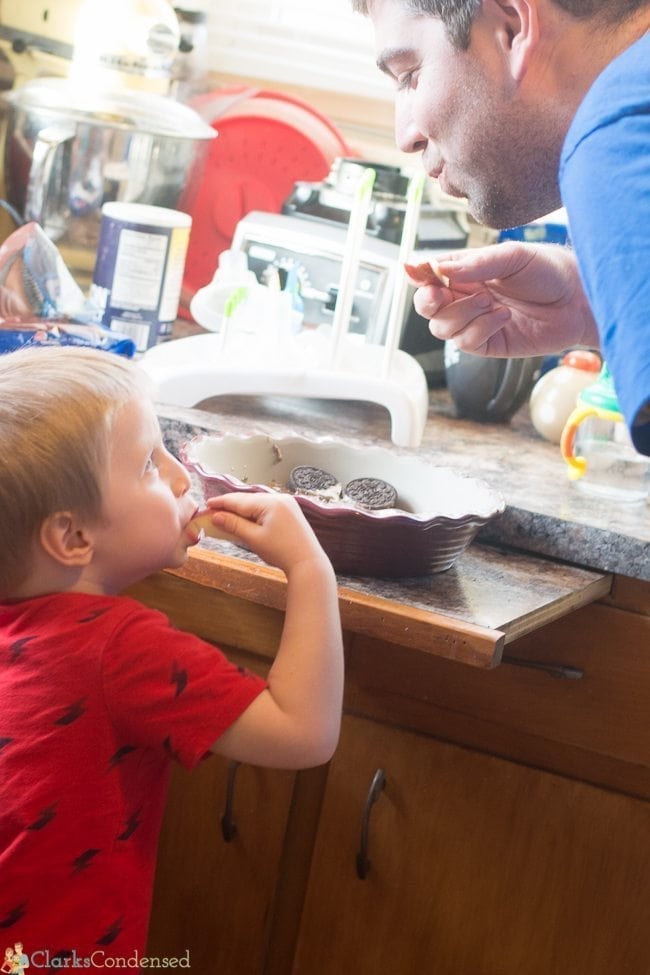 Here is a brief photo tutorial: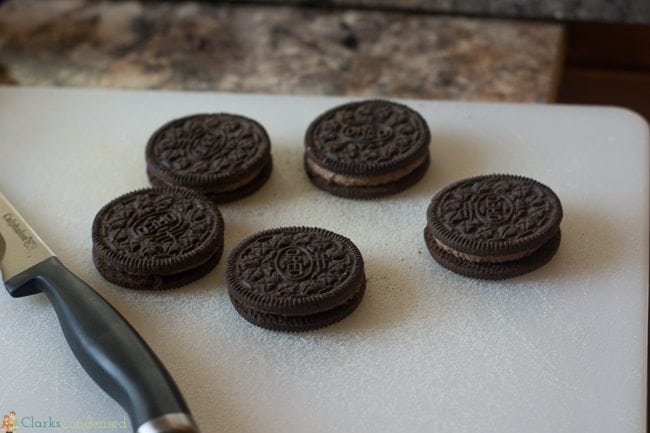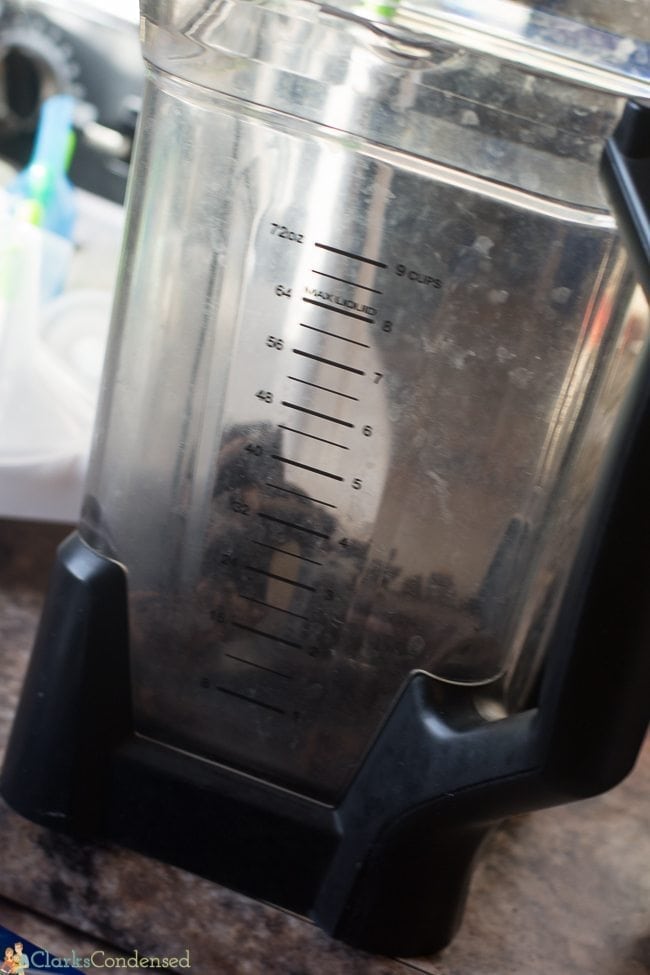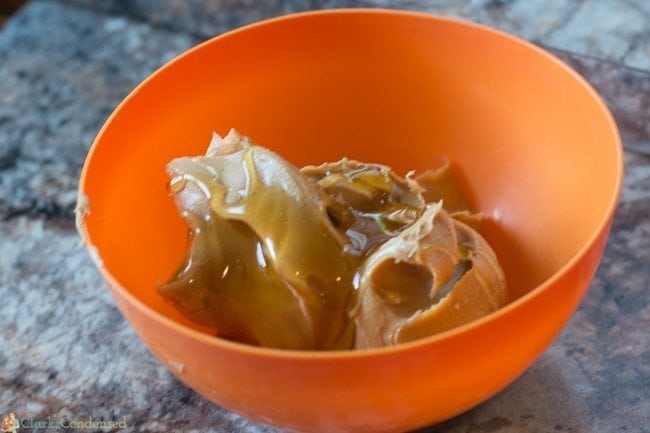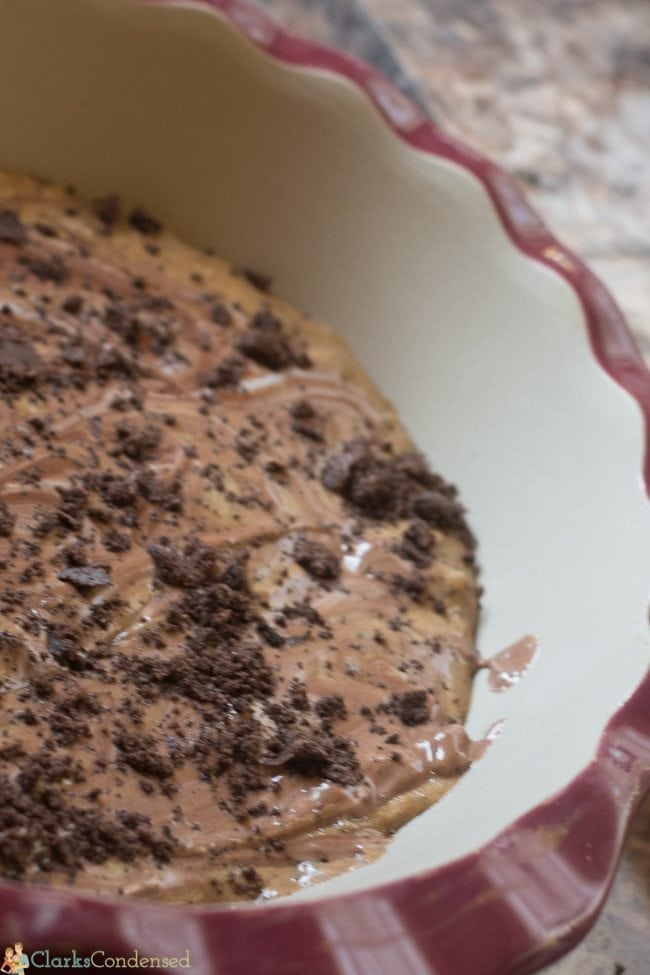 We bought these OREO cookies at our local King Soopers store. I've found that they usually have the best prices on them, and they have the widest variety available.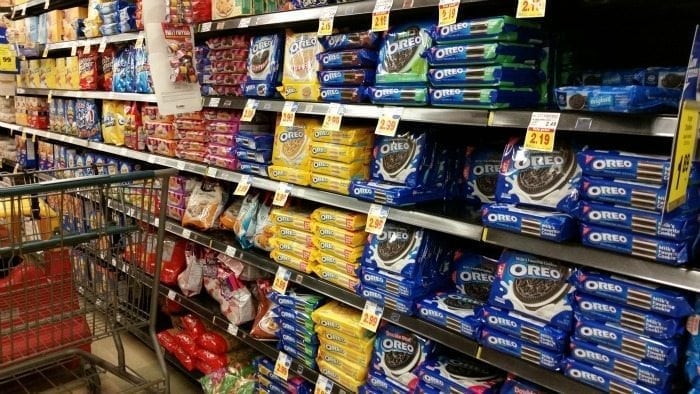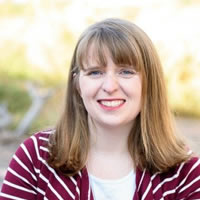 Katie is a Colorado-native, BYU graduated, and most importantly, wife to one and mother to three beautiful boys. She is passionate about sharing her experiences with others – especially about pregnancy, breastfeeding, cooking, and crafts. She is an International Board Certified Lactation Consultant. She loves spending time with her family and helping others find joy in family life.