Craft on a budget with these fun and easy Dollar Tree DIY and Craft Ideas! There are ideas for every budget and circumstance in this post!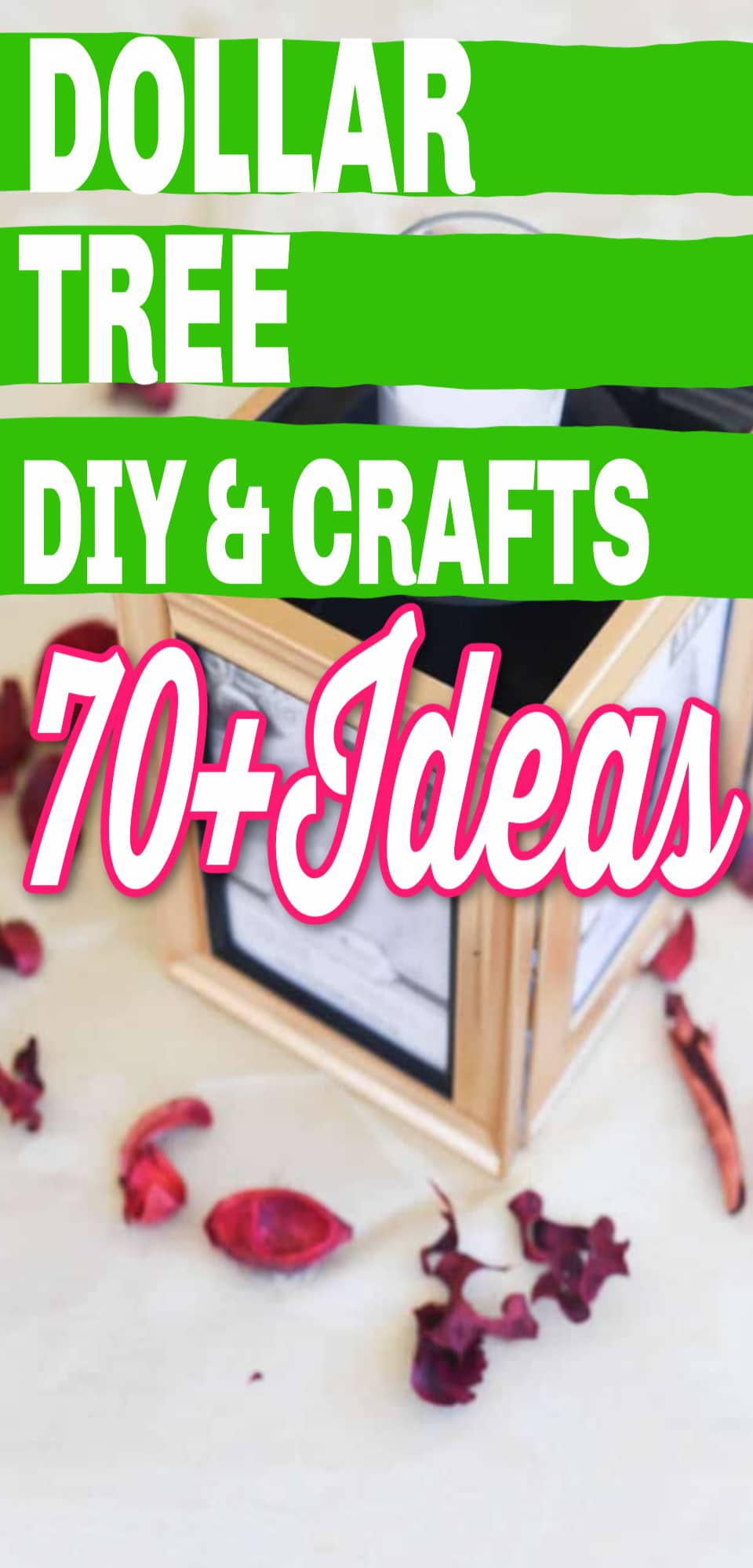 Dollar Tree Crafts
Whether you are looking for a great craft for your kids or your next budget-friendly DIY project, the Dollar Tree has so many possibilities!
I love going to The Dollar Tree to browse through their crafting supplies. You really never know what you are going to find. And if you are planning a craft where you'll be crafting in bulk, make sure you check their online selection.
Using a few simple Dollar Store materials, you can easily put together a craft that looks a lot fancier than just a few dollars!
These ideas range from home DIYs to ways to make your life so much easier.
Here are the best Dollar Tree crafts you will find on the internet for any crafty need you might have.
Does Dollar Tree have Craft Supplies?
First of all..let's answer this question!
Yes! The Dollar Tree has a pretty large craft supply section – at least at the stores we have gone to.
They have everything from markers and crayons to pipe cleaners and paint (and everything in between). Not everything is the best quality, so I would buy one or two at a time to test and see what you think is the best value.
I am finding they are adding new things all the time – for instance, the newest addition to our Dollar Tree are t-shirts! They have worked great for some arts and craft projects we have done recently.
I am not a fan of the Dollar Tree crayons, but I haven't had any major issues with anything else.
If you are looking for blanks, be sure to check out this post – The Best Dollar Tree Blanks for Vinyl Crafts
DIY Dollar Tree Crafts
Kid Crafts
Every kid loves crafts and the Dollar Tree makes it so easy! Here are some great ideas that are cheap, easy and child-friendly!
DIY Dollar Tree Snowflake Clothes Hanger Craft
Modge Podge Dollar Tree Decorative Plate
Making A Doll Clothes Closet with Dollar Store Items
Dollar Tree Teacup Tinkerbell Fairy Garden
Holidays
The Holidays aren't the holiday without some crafts and decor. You'll find just about anything you'd ever want to make with this great list. Make your holidays a little more fun with these festive ideas.
Mickey & Minnie Mouse Pumpkins
DIY Ornament Christmas Tree + More Dollar Tree Christmas Projects
Dollar Tree Ribbon Wand Easter Craft
Mickey & Minnie Mouse Pumpkins
Dollar Tree Ribbon Wand Easter Craft
Night Light Bulb Christmas Ornaments
Picture Frame Dry Erase Board for Thanksgiving
Dollar Tree Strainer Pumpkin Tutorial
Wooden Valentine's Love Letter Plaque
Dollar Tree Halloween Tiered Stand
DIY Dollar Store Halloween Skeleton Bird Cage
How to Make Christmas Apothecary Jars on a Budget
Easy DIY Pumpkin Decor with a Dollar Store Pumpkin
Dollar Tree Splatter Screen – Skeleton Decoration
Dollar Tree Halloween Sunflower / Skull Centerpiece
Upcycled Placemat Christmas Tree
Personalized Scrabble Tile Ornaments
Make Frosty the Snowman's Hat from a Can
Lighted Thanksgiving Centerpiece
Wreaths
Hanging a wreath on a door can really transform your home. There are so many wreaths that are actually really easy to make! This list is full of wreaths for any occasion.
"Love You to Pieces" DIY Valentine Wreath
Easy Halloween Tulle Wreath Tutorial
Easy Dollar Tree Easter Wreath
"Love You to Pieces" DIY Valentine Wreath
DIY Dollar Tree Halloween Wreath
Spring Carrots Easter Door Wreath
How to Make a Cute Dum Dums Wrapper Wreath
Dollar Tree Pumpkin Frame Ribbon Wreath
DIY Spring Carrots Easter Door Wreath
Productivity
The Dollar Tree has lots of products perfect for productivity activities. Whether it's creating a learning space in your home- or coming up with a craft with a cause- we've got you covered!
Easy DIY Dollar Tree Homework Station
Easy DIY Dollar Tree Homework Station
Twist and Scrub Nail Polish Remover
Home Decor
No need to spend lots of money on pricey home decor when you can make your own with simple, inexpensive items. You can create just about anything using these easy to follow instructions and tutorials.
Plastic Bottle Leaf Napkin Ring
Dollar Tree Foil Tray – Sunflower Farmhouse Wall Art
Five Easy Dollar Tree Centerpiece Ideas – For Weddings, Parties, and More!
Dollar Store DIY Black Flame Candle
DIY Bird Craft Fragrance Warmer
Dollar Tree Farmhouse Vase Makeover
Easy Dollar Tree DIY Candle Holders
Easy Fall Home Decor with a Dollar Tree Centerpiece
Make Your Own Farmhouse 3 Tier Tray Stack

Regardless of what kind of Dollar Tree craft you're looking for, hopefully, you've found something on this list to help you! Whether you're looking for a DIY for your home or a fun gift idea, hopefully something on this list will work for you.
Other Dollar Tree Posts You May Enjoy: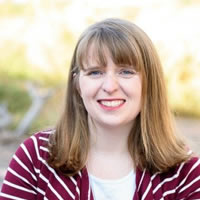 Katie is a Colorado-native, BYU graduated, and most importantly, wife to one and mother to three beautiful boys. She is passionate about sharing her experiences with others – especially about pregnancy, breastfeeding, cooking, and crafts. She is an International Board Certified Lactation Consultant. She loves spending time with her family and helping others find joy in family life.