A super cute and easy Dollar Tree Easter wreath.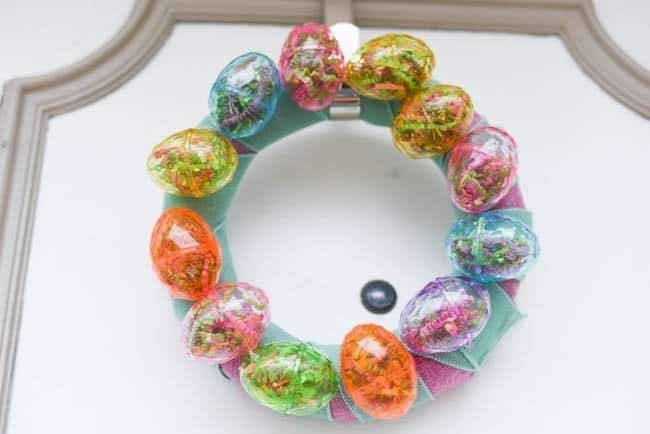 Thank you to the Dollar Tree for partnering with us on this post!
Well, you all know my love of the Dollar Tree by now – right?
Earlier this month, we shared some of the best Easter products at the Dollar Tree this season, so when I was asked to create a fun Easter craft using Dollar Tree products…I jumped right on that opportunity!
There are so many possibilities, but I decided that I wanted to make a fun Easter wreath.
Forrest recently took down my winter door decoration (so rude..haha, just kidding. It was time), so I was ready to have something new.
As I perused the Dollar Tree, I decided to use some clear Easter eggs with Easter grass. I picked up one of the Dollar Tree foam wreaths, and then I also picked up some burlap ribbon that I could wrap around it.
Originally, I was going to use some battery powered lights I found, but it didn't work quite well enough. But it still turned out really cute!
This would be the perfect project to make with friends, a church group, or even for a group of kids (do they have Easter parties at school?). Since it's getting close to Easter, there may be a sparser supply of Easter eggs available at your local store, so you can easily hop online to the DollarTree.com and buy all of the materials for this project for your group in bulk. If you wanted to make a larger wreath, the Dollar Tree also has larger metal wreath hangers that you could be.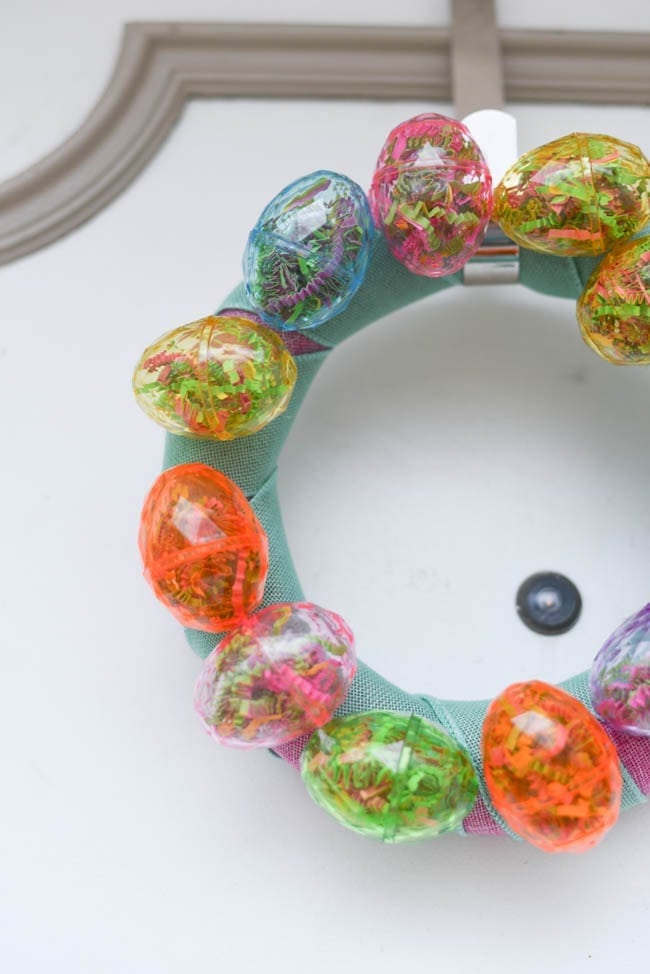 Materials: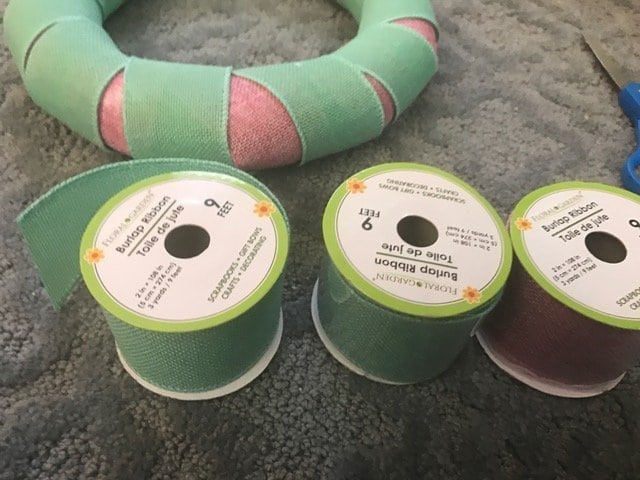 1.5 – 2 bags of colorful, clear Easter Eggs (depends on size of wreath)
Easter grass/paper confetti
1 foam wreath ring
2 packages of burlap ribbon in coordinating colors
Hot glue and hot glue gun
Directions:
Step One: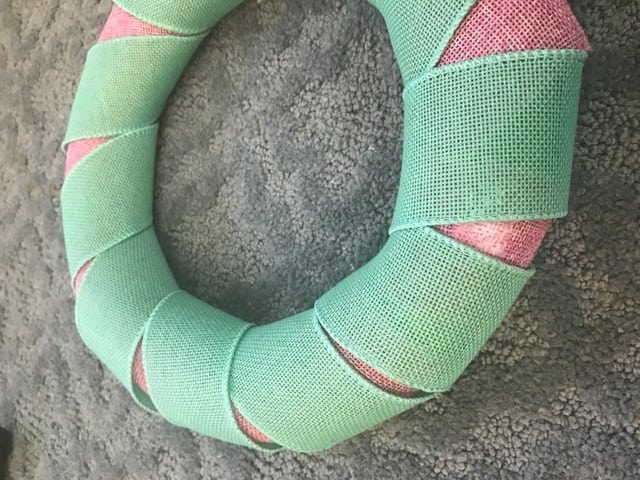 Wrap one color of the burlap around the wreath, leaving a gap between wraps. Then, cover those gaps with the other burlap. Secure with hot glue.
Step Two:
Stuff plastic eggs with Easter grass.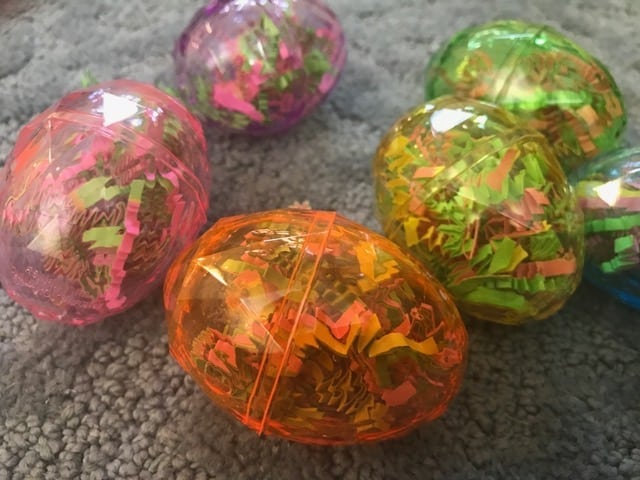 Step Three:
Hot glue the eggs to the wreath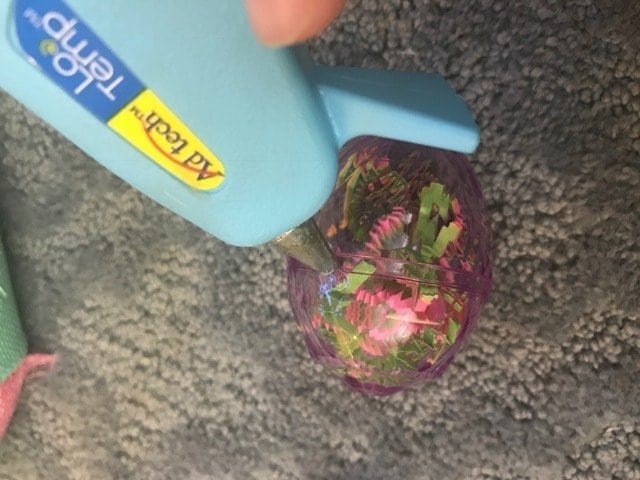 Hang and enjoy!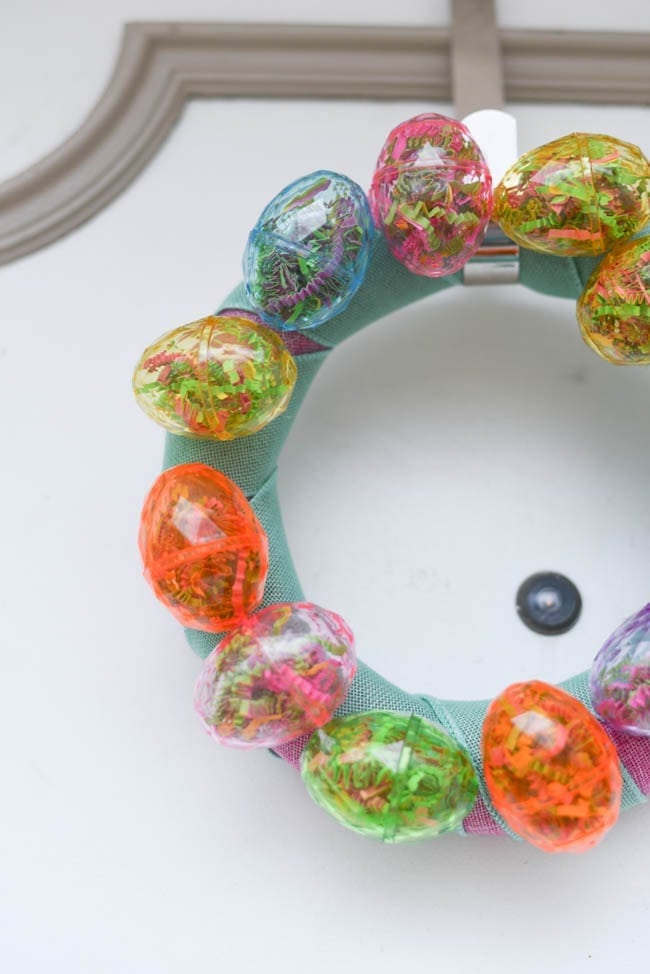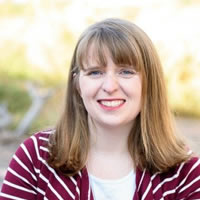 Katie is a Colorado-native, BYU graduated, and most importantly, wife to one and mother to three beautiful boys. She is passionate about sharing her experiences with others – especially about pregnancy, breastfeeding, cooking, and crafts. She is an International Board Certified Lactation Consultant. She loves spending time with her family and helping others find joy in family life.