Homemade, reusable dryer sheets are a great way to save money and keep your clothes clean and fresh!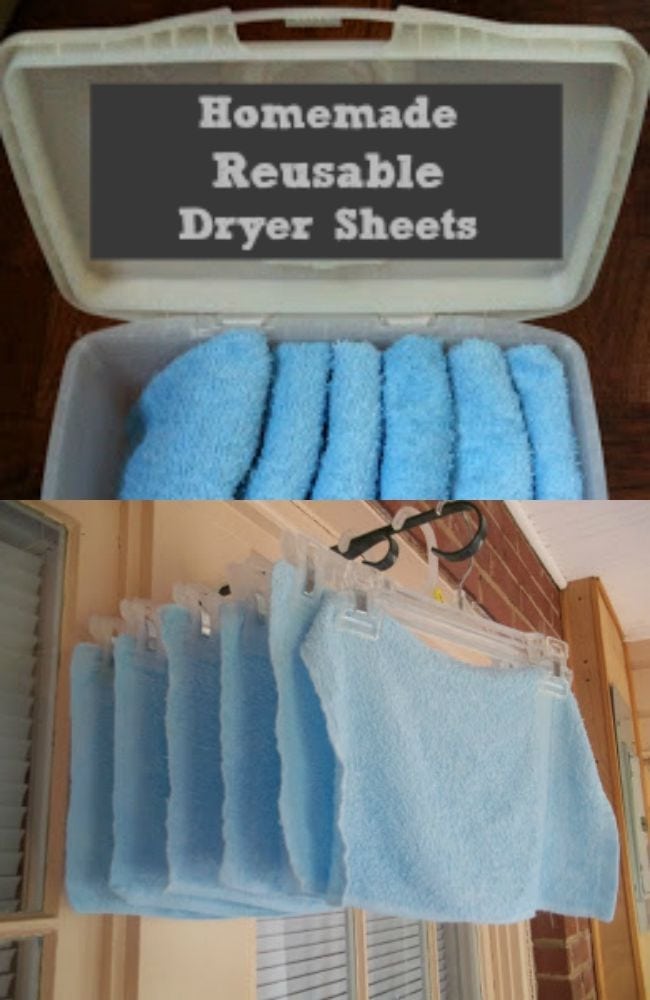 I'm so excited to introduce today's guest poster. Brenna is one of my favorite bloggers, and such a good friend. She always has great ideas, is so kind, and is not only a great example as a blogger, but as a mother and friend. You have to check out her blog — it's so much fun!

Hi, I'm Brenna from Life After Laundry. Life After Laundry is where I share my love for crafts, sewing, and all sorts of DIY projects, while of course juggling loads of laundry and a growing list of things to do. I would have to say, though, that usually my projects are on the practical side. I love incorporating sewing, and any of my talents into ways to save money and better our family. Sound fun? I'd love to have you follow along on Facebook, Twitter, Pinterest, Google +, or BlogLovin'!
As a mom and craft addict I am constantly trying to find ways to save our family money. One of which are homemade reusable dryer sheets. I have actually tested out several options for saving money on fabric softener, but this is by far the best and cheapest of them all.
You Need:
Your favorite fabric softener (I always like Snuggle, but for a more natural choice, I know that this brand is highly recommended.)
To Make:
Cut a hand towel into 4ths. Serge or zig-zag your cut pieces to keep them from fraying. If you would rather not mess with a sewing machine you could always just buy cheap wash clothes and not cut them, to get about the same size.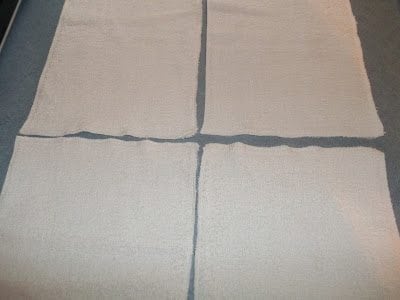 Soak the towel pieces in fabric softener. It will take about a capful for each sheet.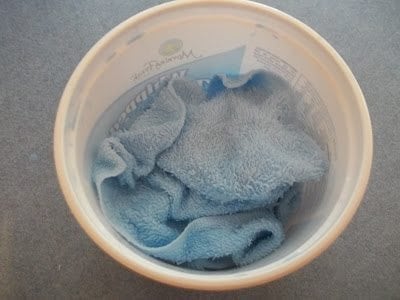 Squeeze out the excess fabric softener and allow your sheets to hang until dry. It can take a couple days. If you get a nice sunny day you can take them outside, and they will dry a lot faster.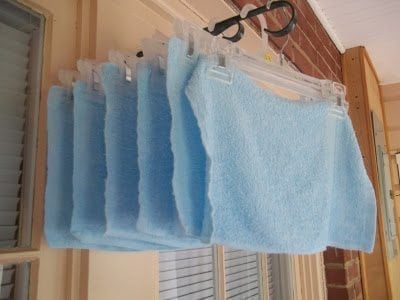 Each sheet will last you about 10 times. When the scent starts to fade just repeat the process. Easy enough, right!
I try to make a bunch of them at one time, and as you saw above I just store them in an old baby wipe container.
Thank you so much, Katie, for having me. I'm so glad to be a follower of your blog and have you as a blog friend. You always have shared such wonderful ways for saving money with a family and I hope you enjoyed my little budget-friendly idea.