Nothing quite compares to the flavor of homemade vanilla — and this is the easiest way to make it! No need for extra bottles or containers — all you need is vanilla beans and a bottle of rum.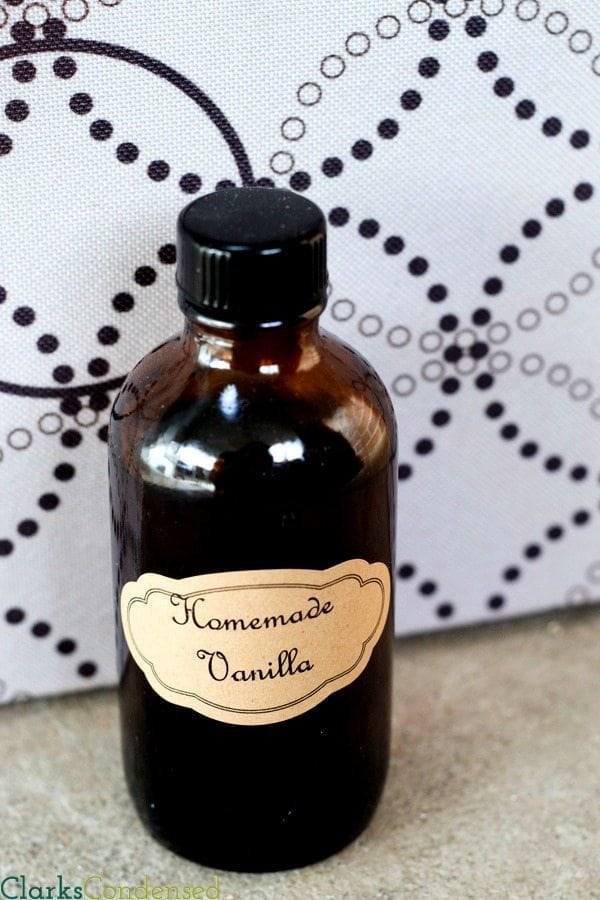 Last Christmas, I decided to make homemade vanilla as a gift for our family members. I think there's such a difference in homemade vanilla versus store bought (and especially imitation – yuck), and it's worth the extra time to takes to make vanilla. I started my batch mid-October, and it was good to go by about the second week of December.
I looked around at various tutorials for making vanilla, as well as consulted a friend, and the majority of them suggest using a mason jar. However, I decided that I didn't need the mason jar, and I would just immerse my vanilla beans directly into the vodka bottle. No need to use another jar or worry about measuring out the correct amounts of liquid. Sure, I wasn't sure if it would work out, but I was confident enough that it would work out…and it did!
It is SO easy to make homemade vanilla, especially using my method. The hardest part is the waiting. You want to give your vanilla beans at least six weeks to create a strong enough vanilla extract. So, the longer you keep the beans immersed in the alcohol, the stronger (and better) the flavor will be. I personally put a vanilla bean or two into each vial of vanilla that I made, just because I thought that might make the vanilla flavor strong, no matter how long it's sitting on someone's shelf for. And even though the upfront cost might be a little much, you can make a ton, it lasts forever, and it's less than what you would be paying for this high quality of vanilla in the store!
This is the first (and likely last) time you'll see any type of post involving alcohol on Clarks Condensed! We don't drink, nor do we cook with alcohol. However, vanilla extract can't be made without it, so there you have it. I'm sure the people in the liquor store thought I was super weird when I walked in and announced, "I don't know anything about alcohol. I need vodka to make vanilla. Help!" Luckily, the lady said that was a common reason people came into the store (which makes sense, considering where I live), and helped me right away. She said most people use Vodka, because it's cheaper, but for a stronger, better flavor, rum is preferred. However, I'm cheap, so I went with the Vodka.
Anyways, here's what you'll need to make homemade vanilla the way I did:
Materials:
375 mL Vodka (or rum)
About 6-8 Vanilla Beans – there are tons of different vanilla beans out there and some are way more expensive than others. This is a pretty good price on Madagascar Bourbon Vanilla Beans.
Bottles to put vanilla In- I bought 4 ounce Amber Glass Bottles with lids to put my vanilla in. They were the perfect size. It's recommended to use dark or tinted bottles, as opposed to clear glass.
Labels – I used these cute oval scalloped Avery Craft Brown labels. They were super simple to print and I thought they looked really nice on the bottles.
Instructions:
About 6-8 weeks before you need the vanilla, cut off the ends of six vanilla beans.
Place vanilla beans directly into about 3.75 mL of Vodka. Place lids on tightly and gently shake.
Move containers to a cool, dark place. Every week or so, shake the bottles gently.
After 6-8 weeks, wash the containers for the vanilla well.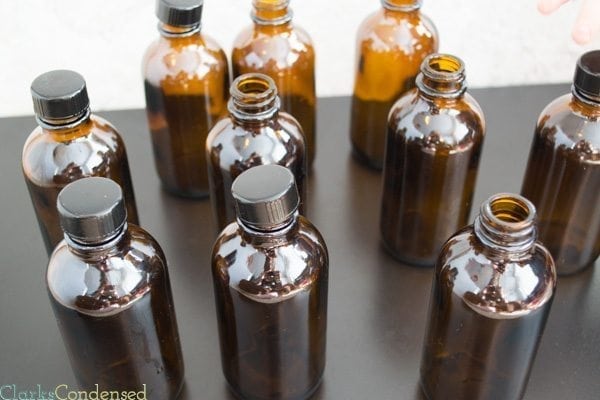 5.  carefully pour the vanilla extract into 4 once bottles and place 1/2 of a vanilla bean in each container. Screw lid on tightly.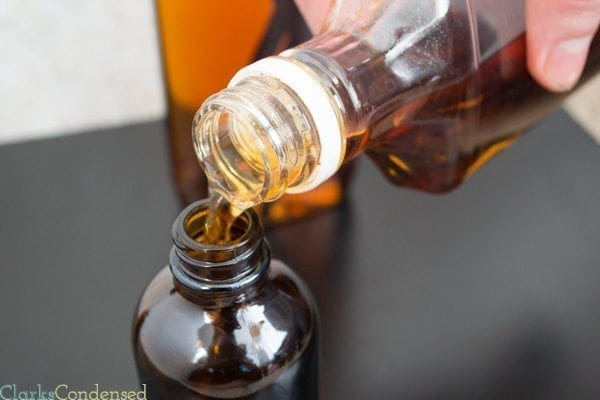 5. For best results, keep in a dark cupboard. Vanilla lasts forever, so make as much as you want!
6. Place a cute label on it so people know what it is! I used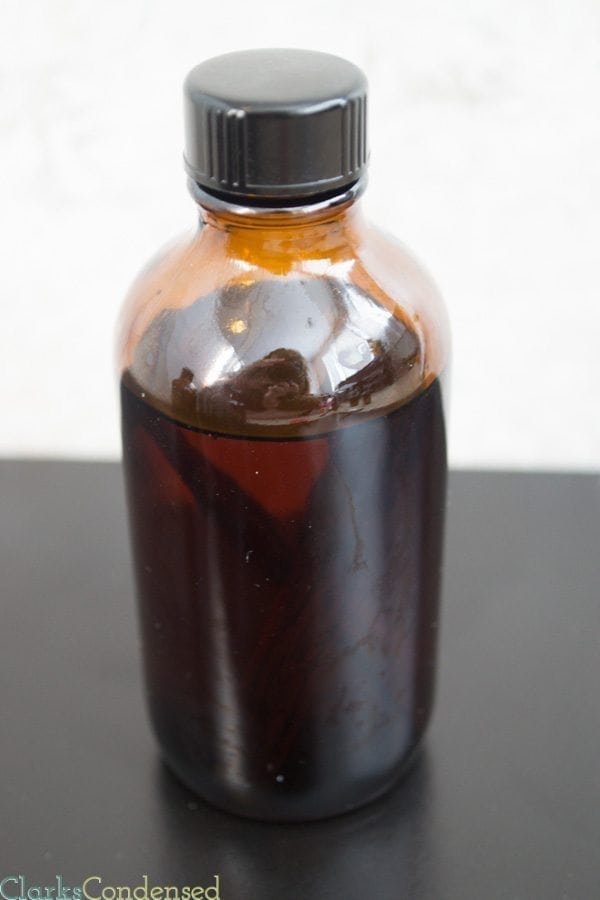 For more great gift ideas, be sure to follow this board on Pinterest:
Follow Katie Clark @ Clarks Condensed's board Gift Ideas on Pinterest.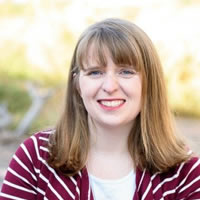 Katie is a Colorado-native, BYU graduated, and most importantly, wife to one and mother to three beautiful boys. She is passionate about sharing her experiences with others – especially about pregnancy, breastfeeding, cooking, and crafts. She is an International Board Certified Lactation Consultant. She loves spending time with her family and helping others find joy in family life.